We spent almost all of our second day exploring Mount Buffalo, a 5650-foot mountain plateau in the Buffalo National Park known for its granite rocks and sheer cliff faces. In the middle of winter it gets good snow cover, but we found only a few centimetres cover at the summit that day. We had lots of fun exploring some of the walking tracks and looking across the valleys to the High Plains to see all the snow-covered peaks.
I was horrified to learn that the entire alpine area, particularly Buffalo, hosts huge numbers of Bogong moths as they migrate in the Spring through the Bogong High Plains (named after the moths), and were traditionally feasted upon by Australian Aboriginals as a protein-rich snack! But this is because I have a moth phobia and… uuuhghghhg… one of my "moth traumas" actually featured a migration of bogong moths to my high school – they totally covered the place and were being handled by kids all day. Give me spiders any day!
Panorama from Porepunkah – though the photo angle makes it look deceptively low
L: Eurobin falls, near the bottom | R: Icy clear water at the escarpment at the top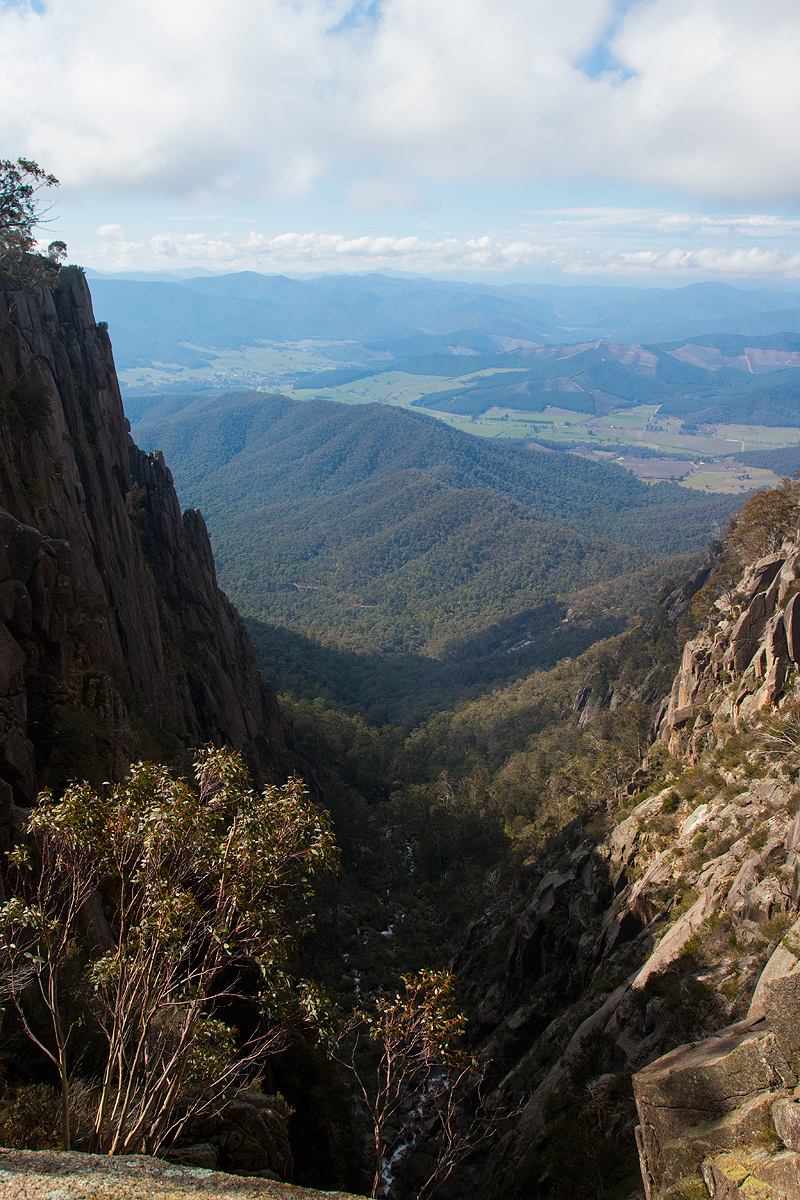 Looking down the waterfall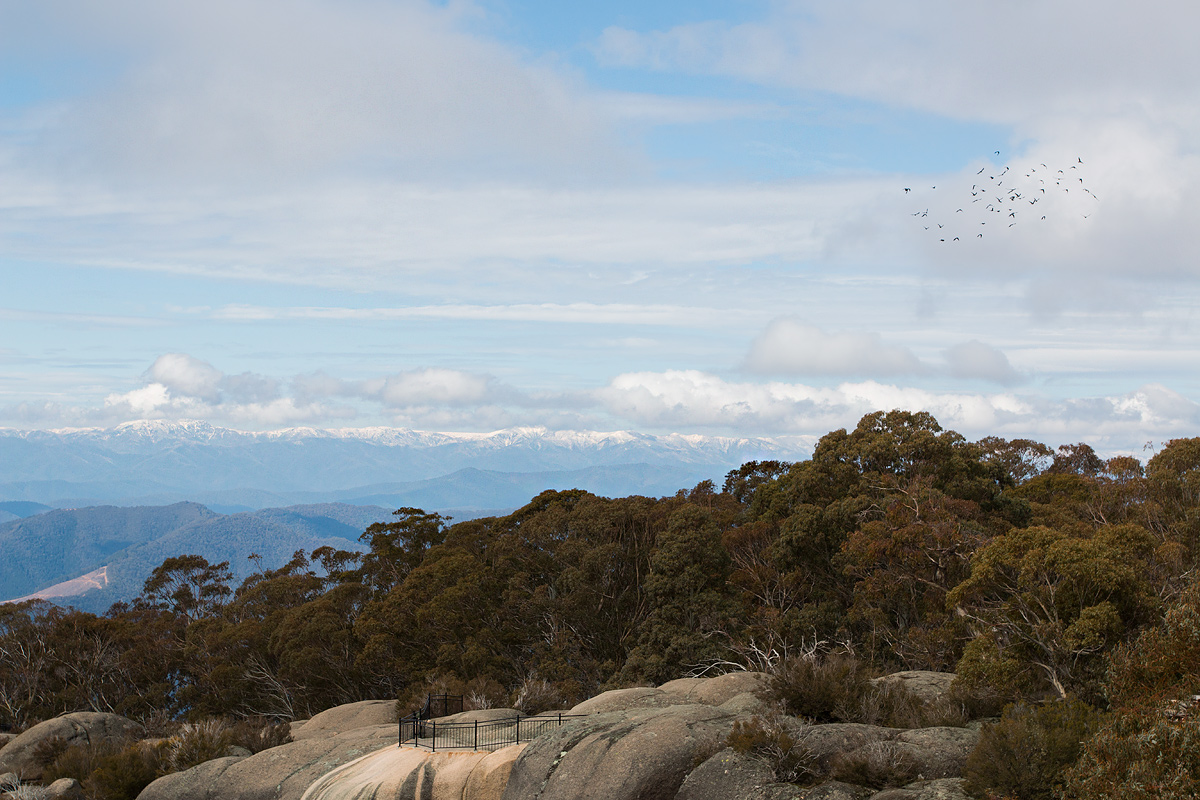 A view across to the alps
L: Propping a rock up | R: Sheer rock faces popular with rock climbers – Adam and his cousin were imagining how they would scale them!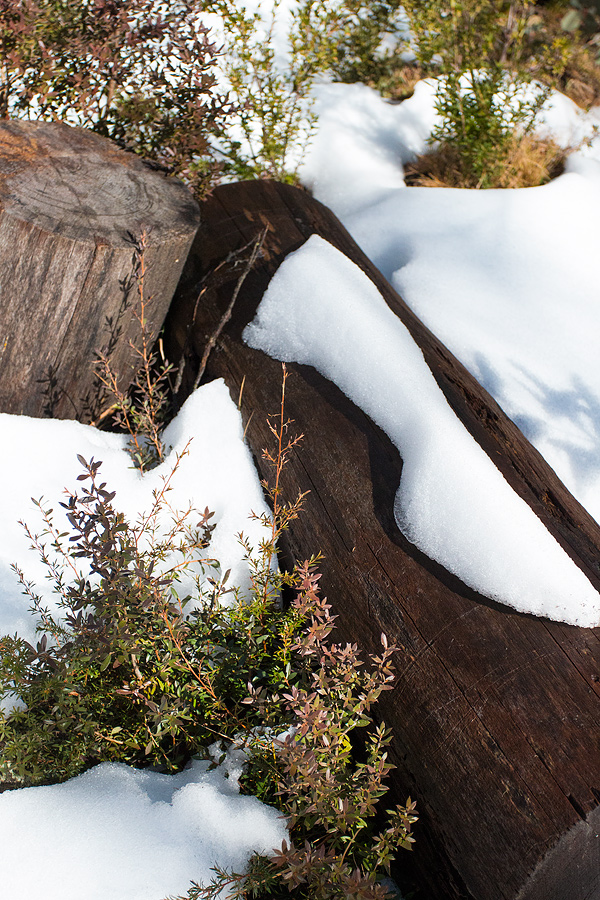 Lake Catani, a man-made lake, sits near the summit. It ices over when very cold.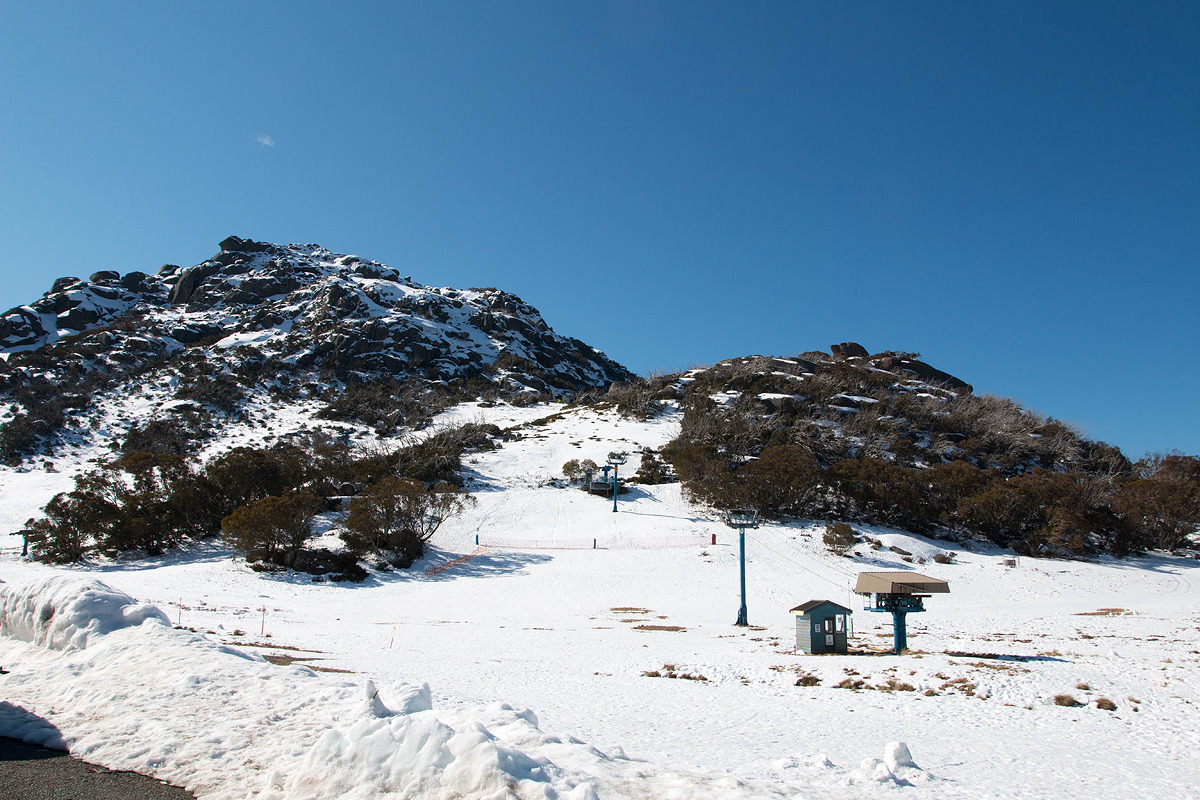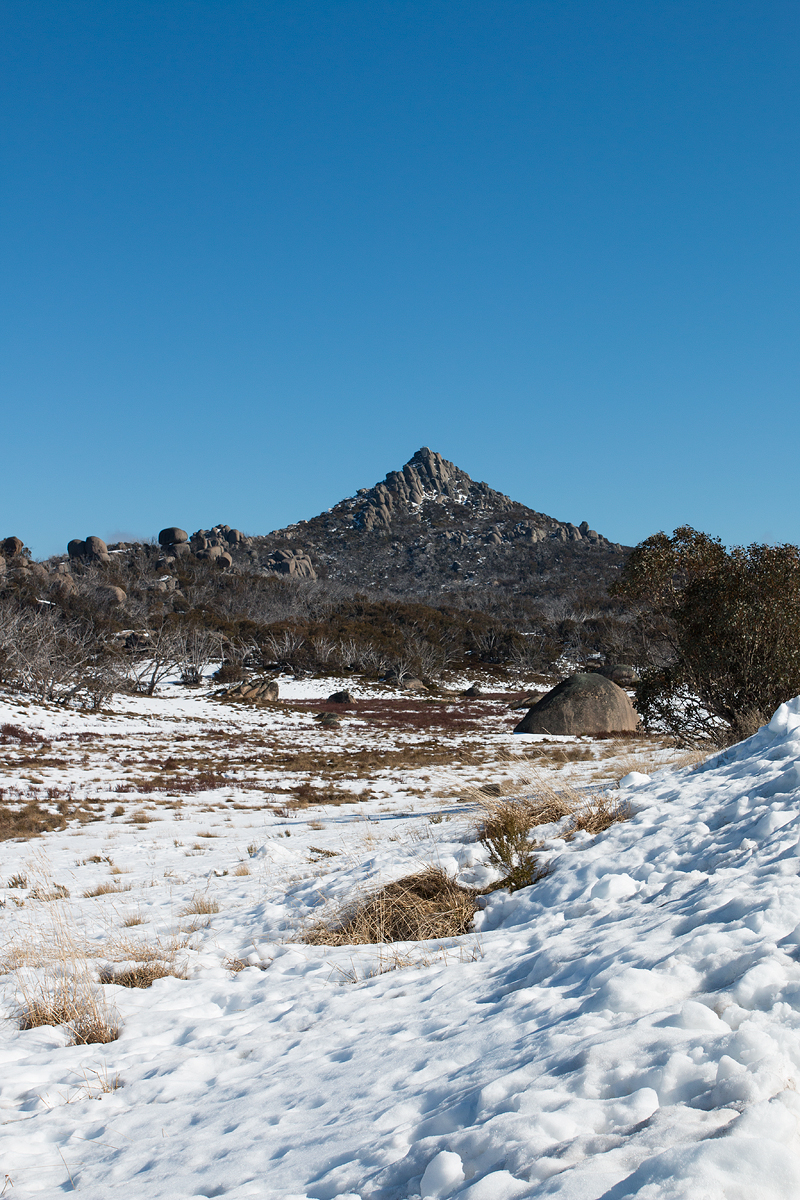 The Horn (5653ft) – the highest peak at the summit.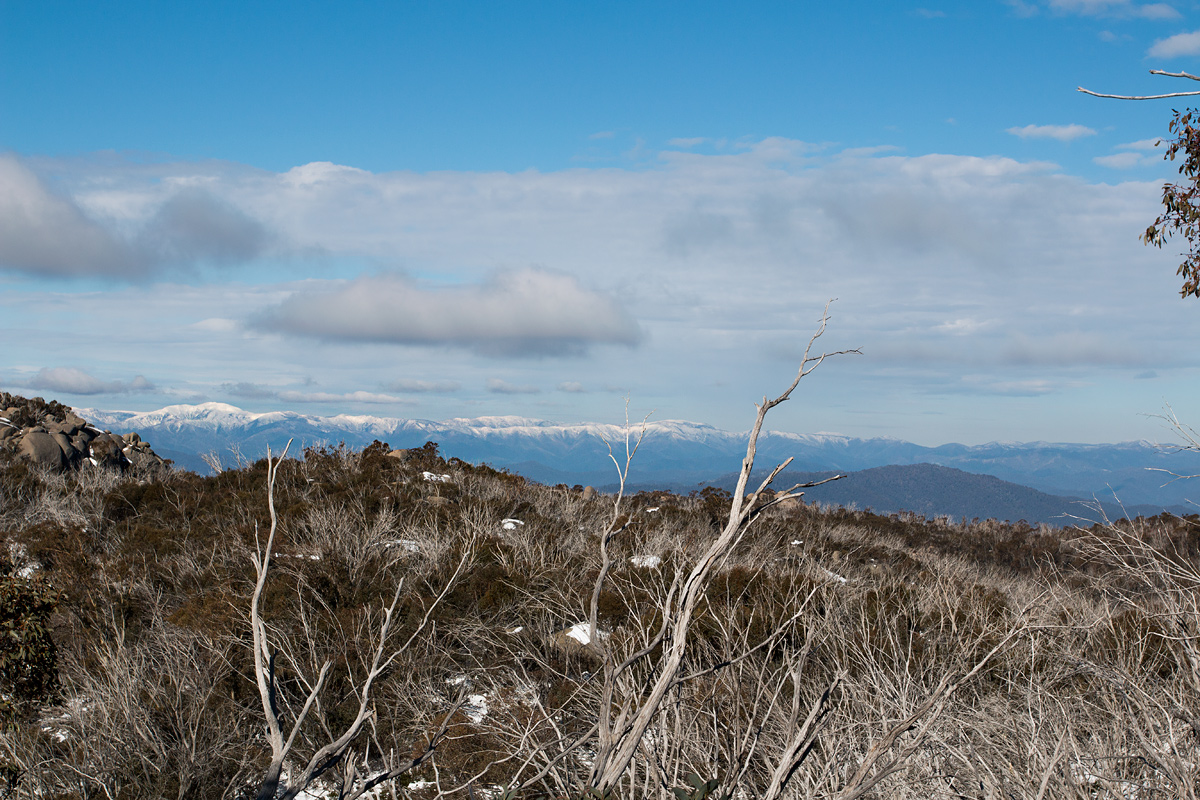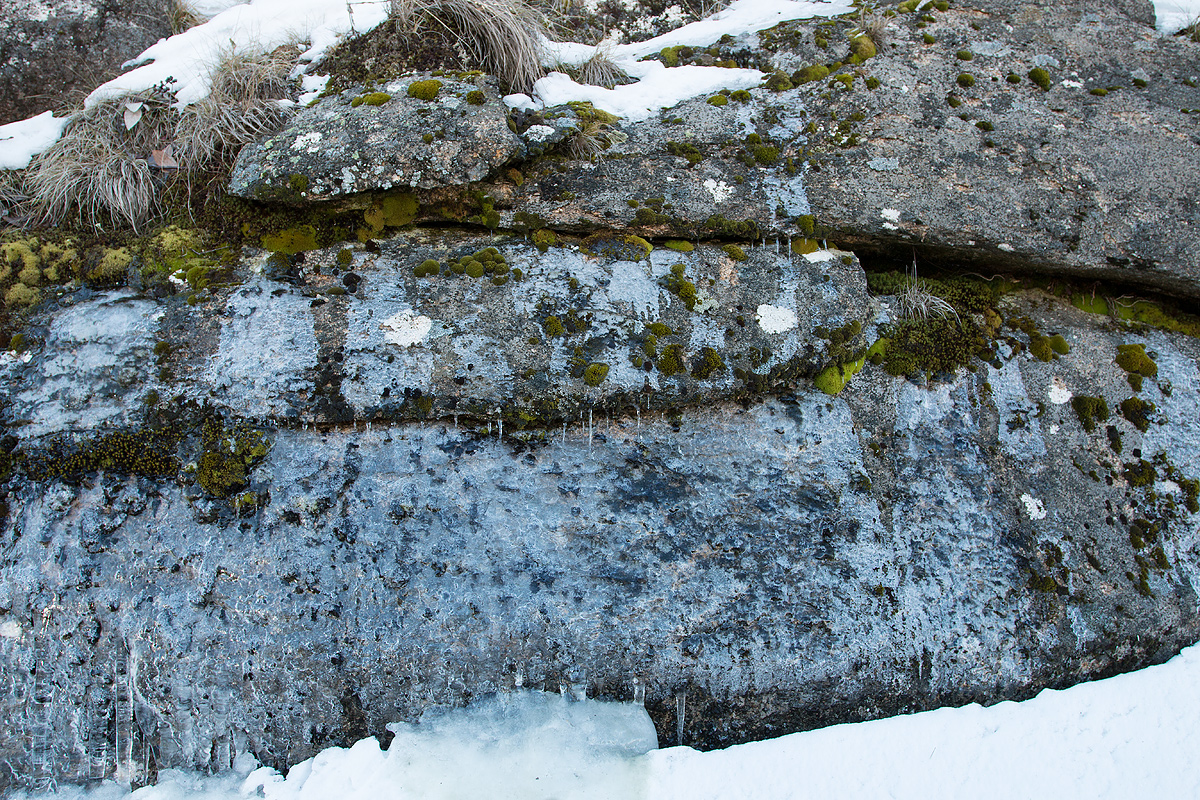 Icicles and an ice-covered boulder…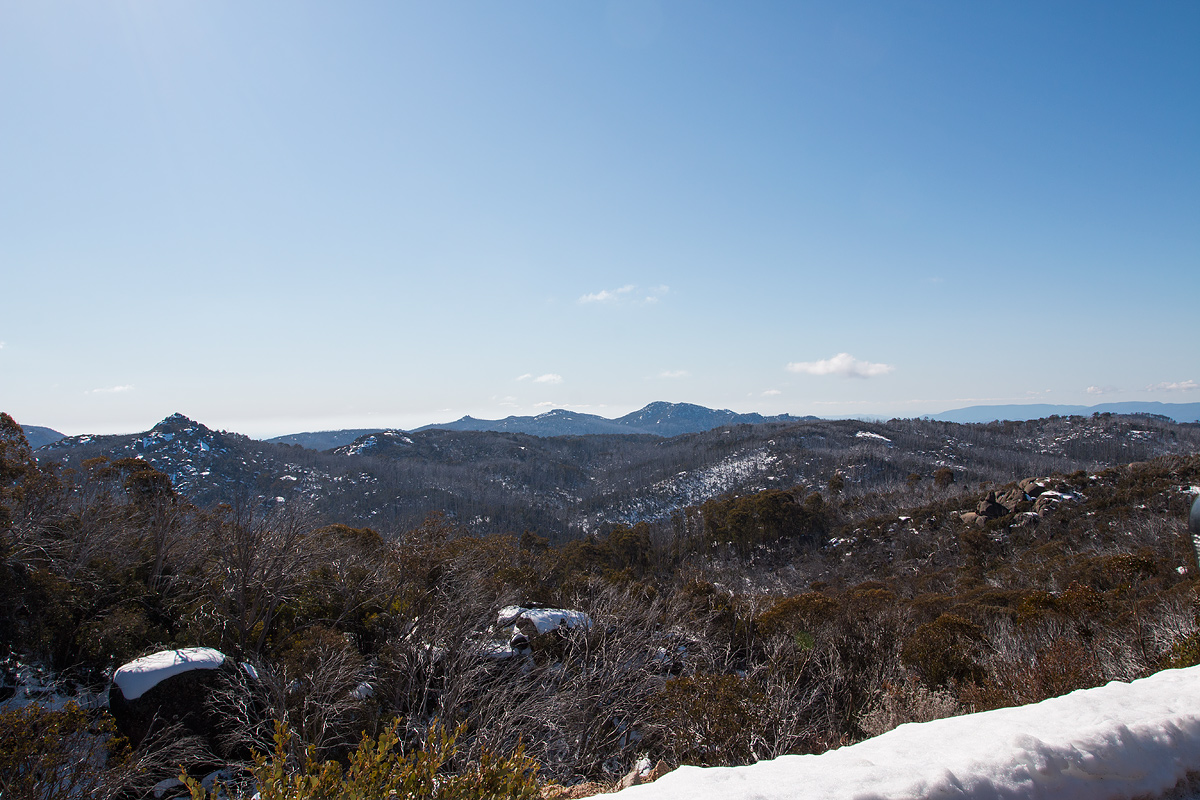 Looking across the plateau. Bushfires raged through the area a little under a decade ago. The skeletal gums, especially a little further down where the trees are much taller, were an eerie sight.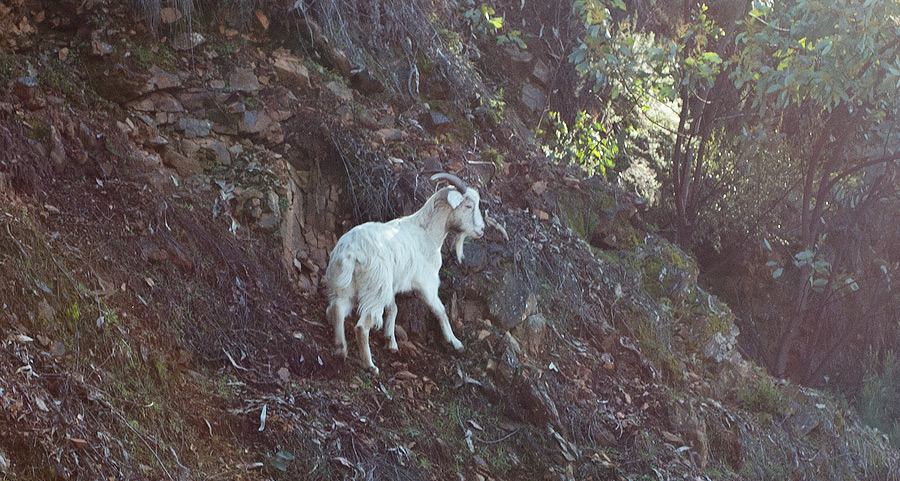 Here's a totally random goat we found on the way back down!
And to conclude, this was our route for the trip, starting at the red marker and heading anti-clockwise. I hope I can go back for a little longer in the next few years!