Roadtrip time!
Adam, his cousin and I took to the road for a few days in August, specifically to do the Great Alpine Road, a magnificent 300km route that takes you through some of the best scenery in the state! After a relaxed night at my mum's in Bairnsdale, the southern end of the road, we began the long, winding ascent up through Victoria's High Plains.
(I just want to stress that no matter what time of year, anyone wanting to take these roads needs to exercise serious caution – the road condition is great, but it's extremely windy, there are long steep drops most of the way, sometimes on both sides, and conditions can change swiftly with ice being treacherous, so don't take car or tyre maintenance for granted, and please don't drive like the lead-footed wheel-screeching maniacs we observed! Carrying diamond-pattern snow chains is also mandatory for most of the season, even if there is no need to stop and fit them. Also, if possible, switch drivers a few times if safe to do so, so that you can get a turn looking out the window!)

I neglected to take pictures of the impressive section of the journey that follows the Tambo River, but 100km of views like this whet the appetite of my mountain-loving eyes!
Views from a lookout just west of Omeo – on a clear day, Kosciuszko National Park (which features Australia's highest mountains) can just be seen as a tiny white line left of center.
Continuing the climb, patches of snow and eerie snowgums began to appear and we had a brief leg-stretch at the resort town of Dinner Plain. It was fairly quiet up there and the weather was clear and calm.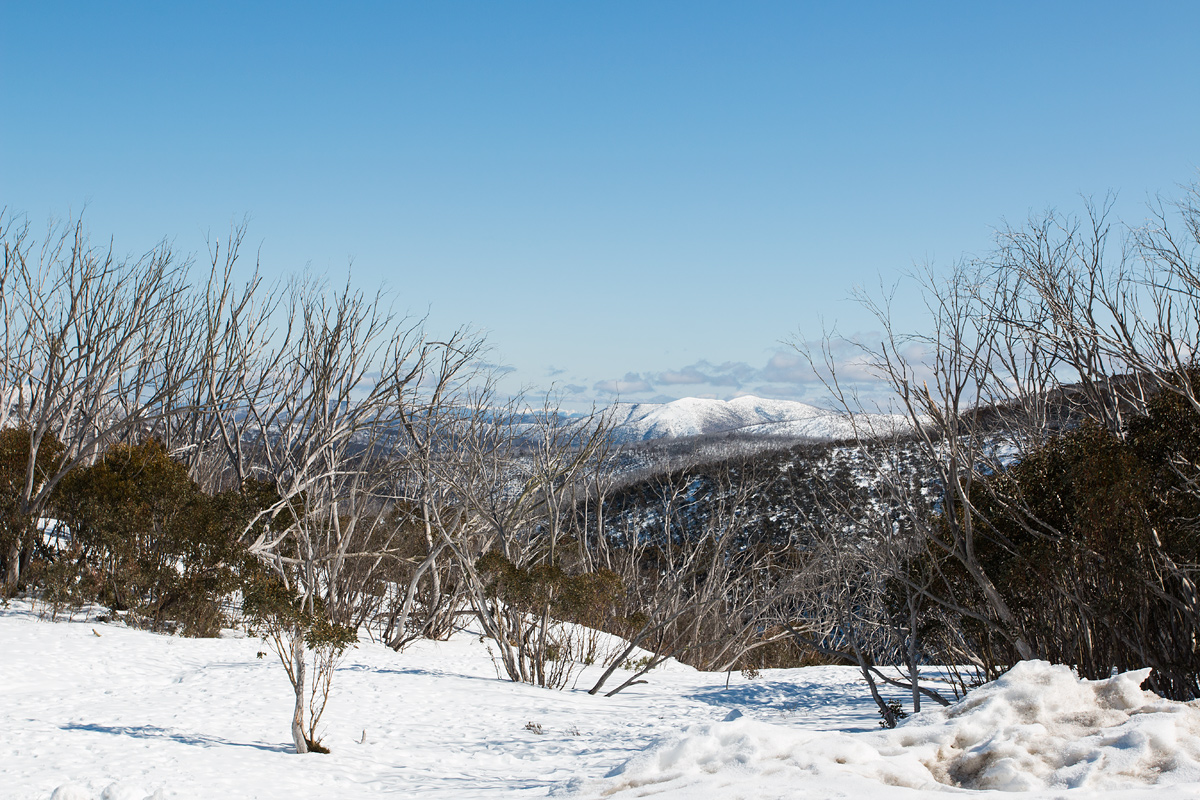 Views from the road past Dinner Plain
We wound our way around Mount Hotham, enjoying our first time being in deeper snow, but didn't stop near the summit because of the crowds.

A view from Hotham (Feathertop distant right)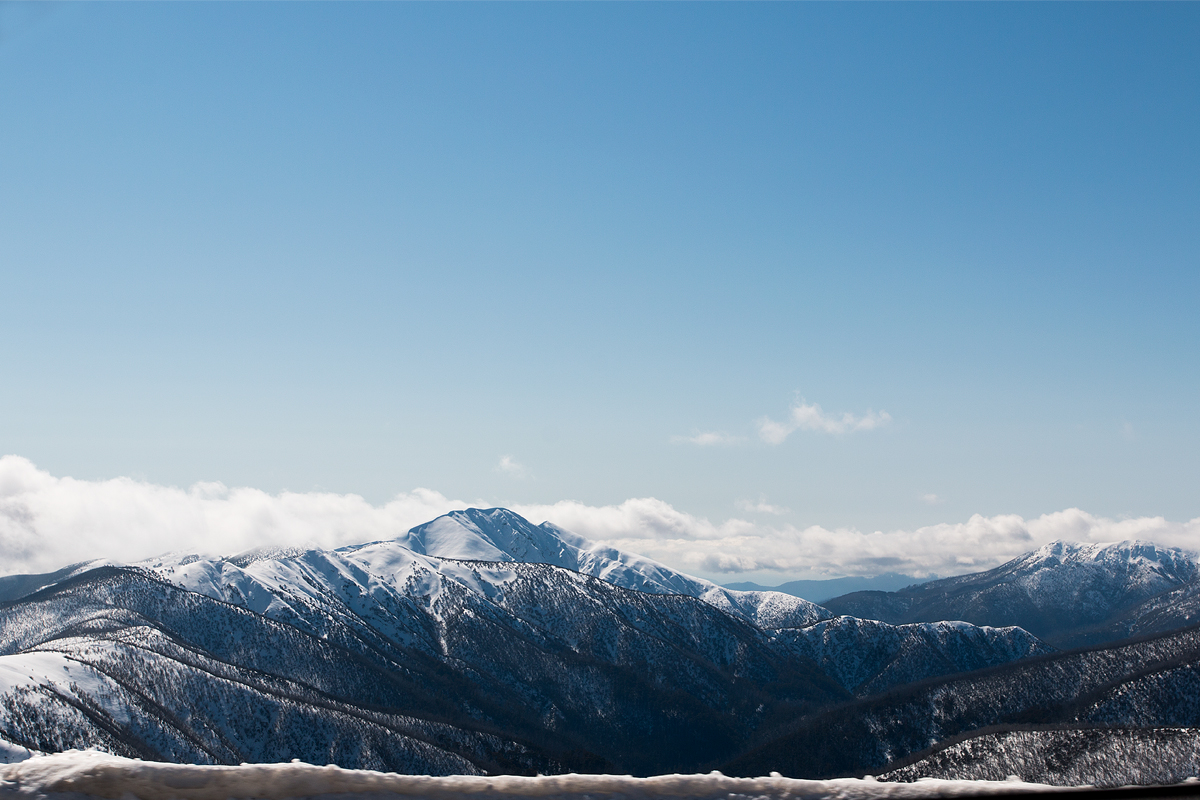 Mount Feathertop – I really loved this. My dad took many hiking trips over the decades and speaks fondly of the Feathertop/Razorback trail.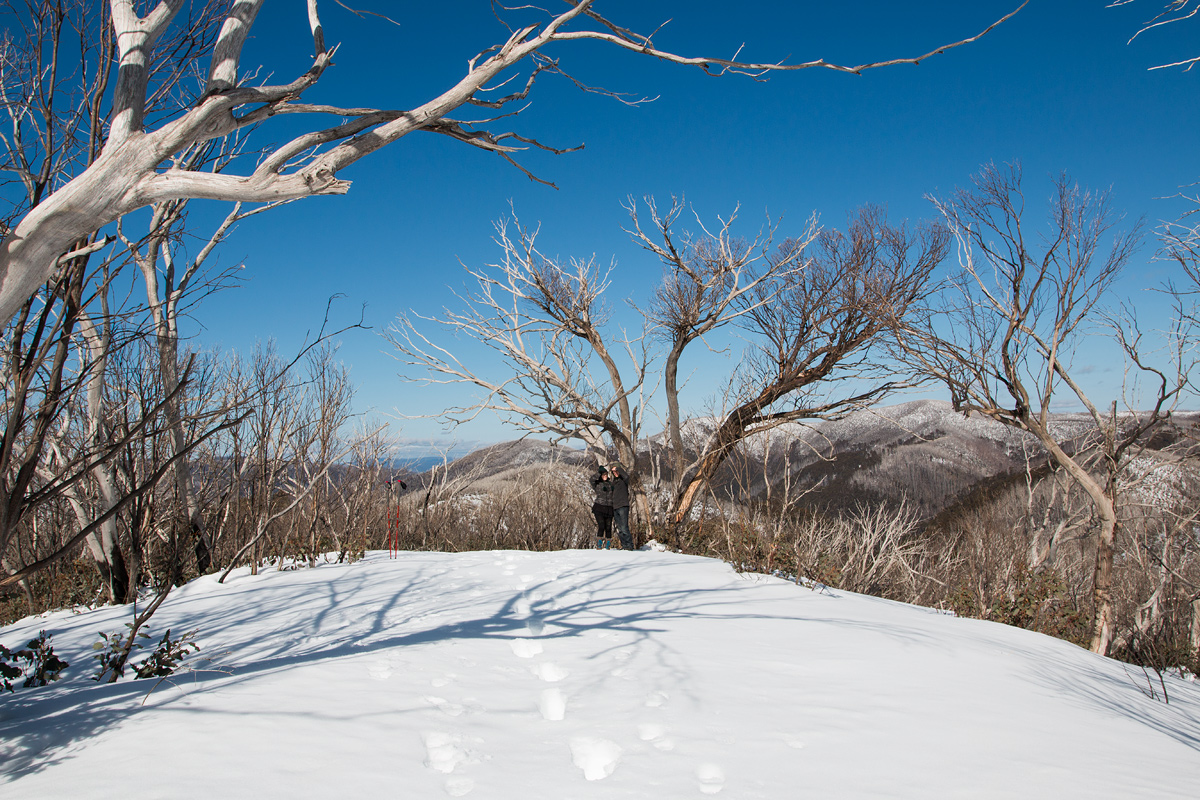 A little walk…
My little tummy didn't really enjoy the descent, but we still wanted to do more exploring in the later half of the day, so down we went.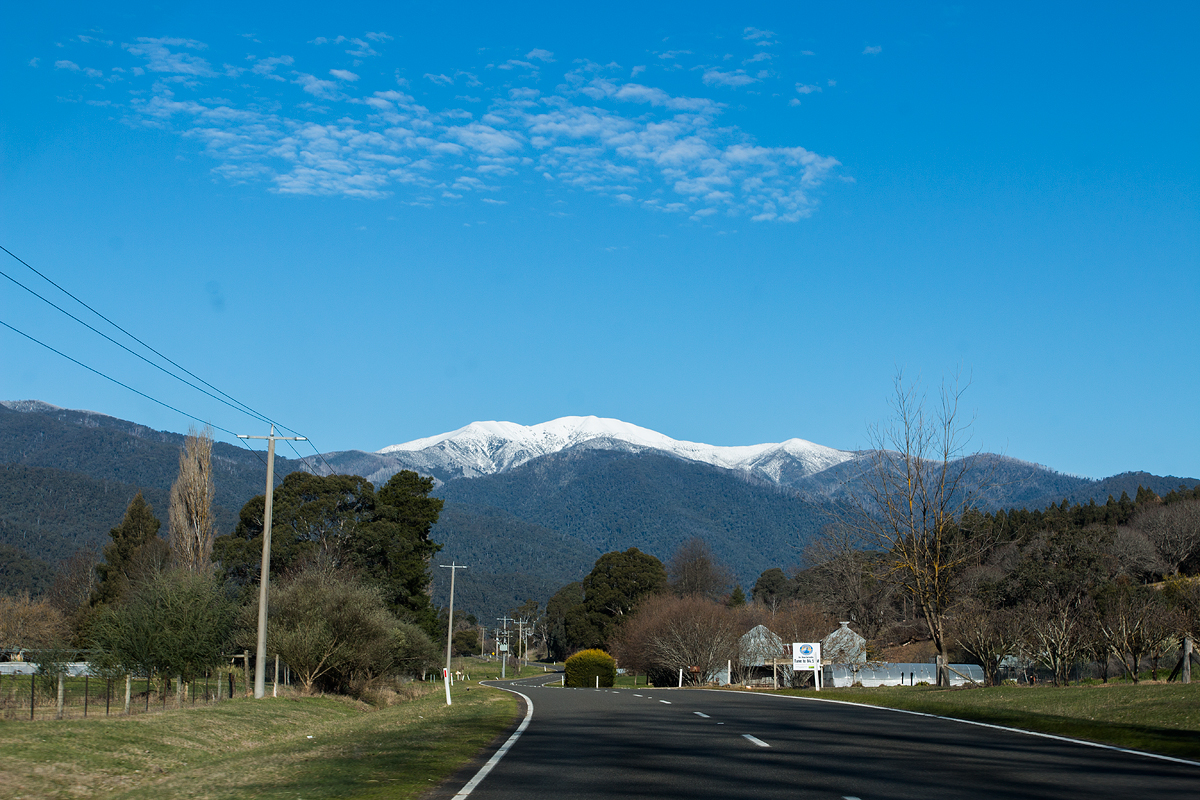 Mount Feathertop from Harrietville
We stopped in Bright to drop our gear off at a motel, then jumped back in the car to head in the direction of Falls Creek. Were treated to more fantastic panoramas on the way to the town of Mount Beauty! I loved looking across to the Bogong high plains for the first time.

Panorama of the valley from the Tawonga Gap Road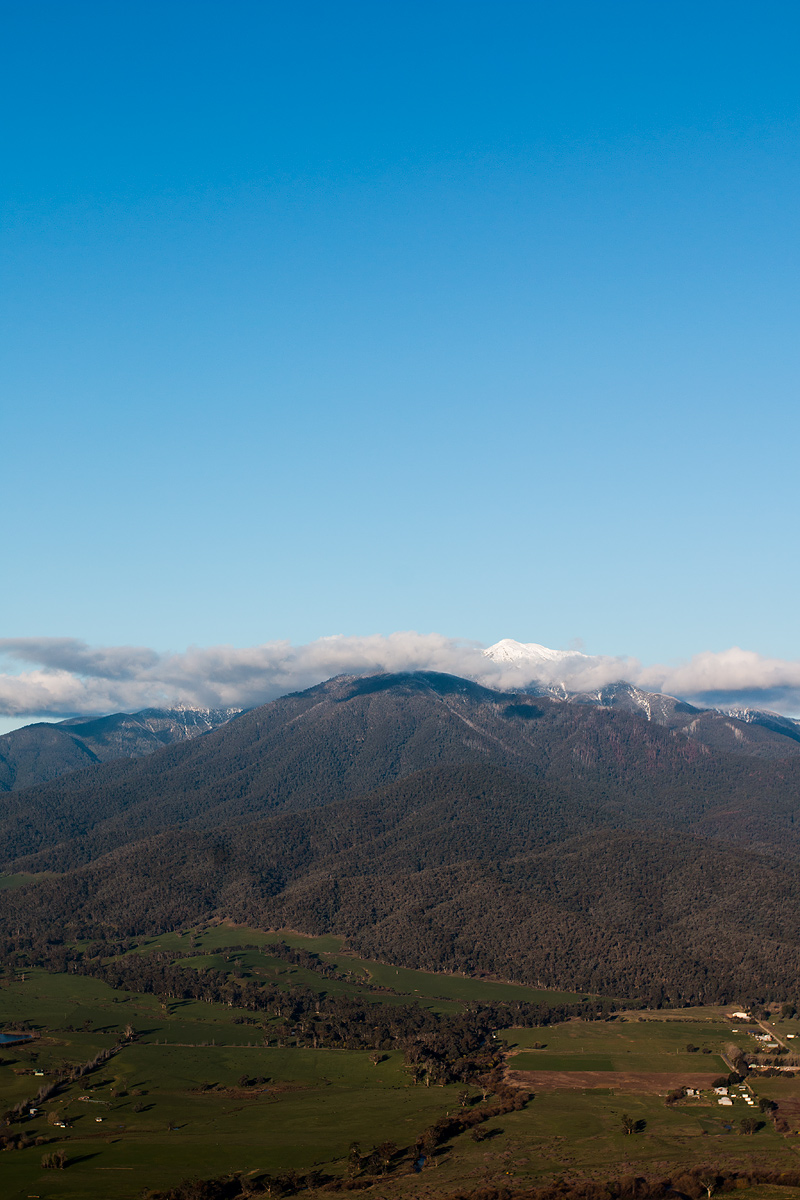 Mt Bogong – Victoria's highest peak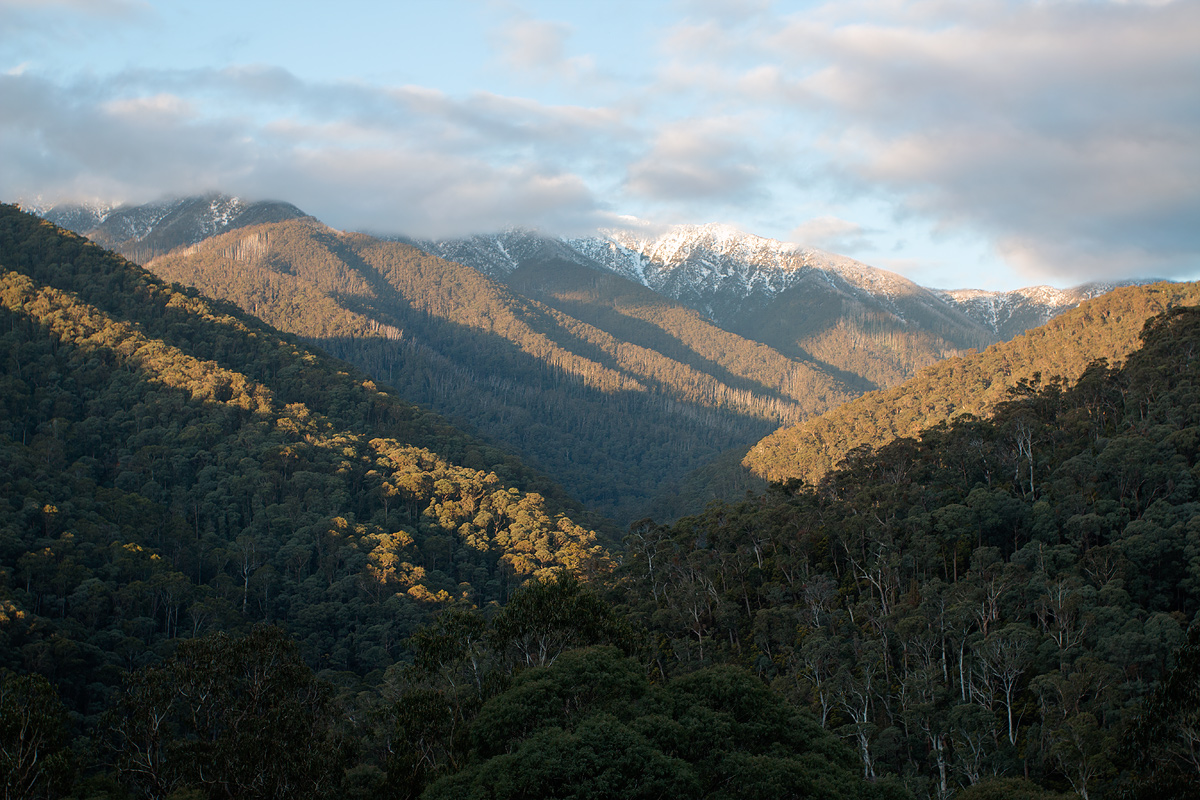 Bogong in cloud

Panorama from Roper's Lookout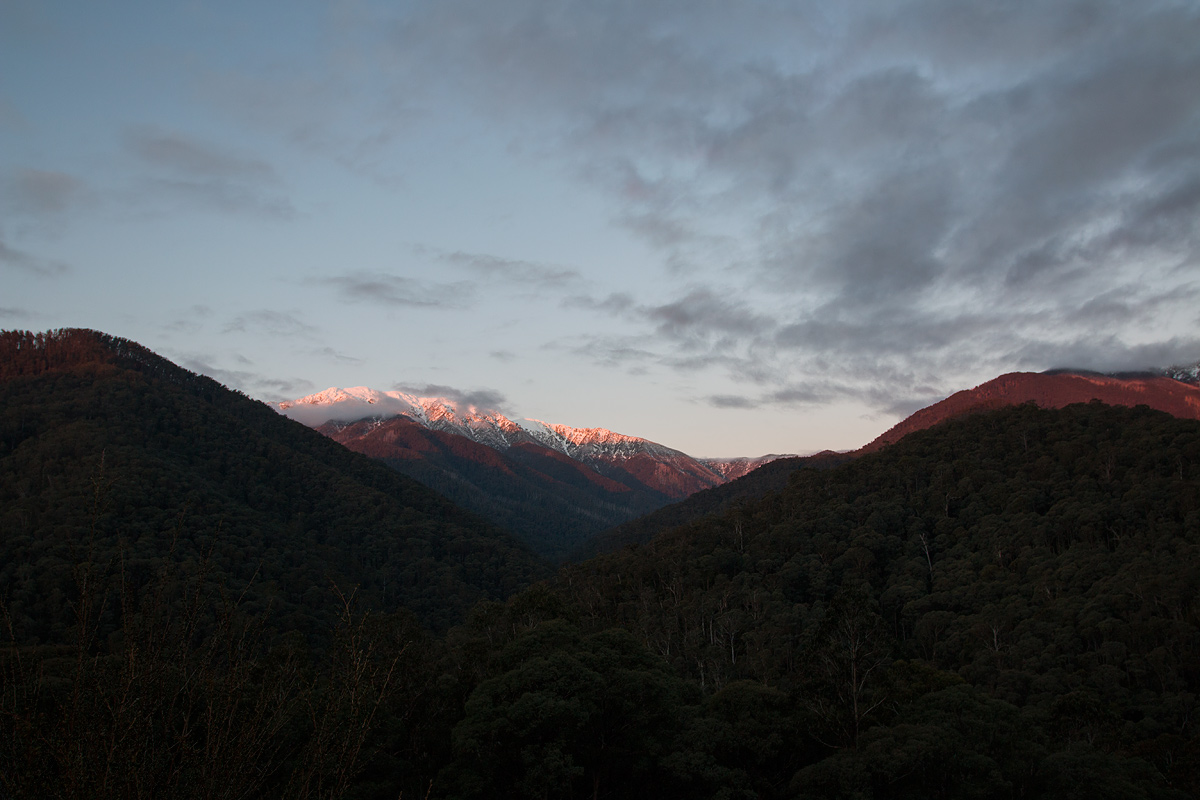 A last look at sunset
It was getting too dark to go any further (this time!) but I hope my pictures encourage you to do some exploring too – you don't always have to spend a lot or go very far away to create your own adventures and find cool places. In fact, it's very important to take time out and get some fresh air, find a quiet spot, and feel the immersion of nature, as opposed to high-paced concrete jungle lifestyles…
Coming soon: Part Two!