At last. Weather cold enough and a day free enough to get back up the mountain for some alpine chill!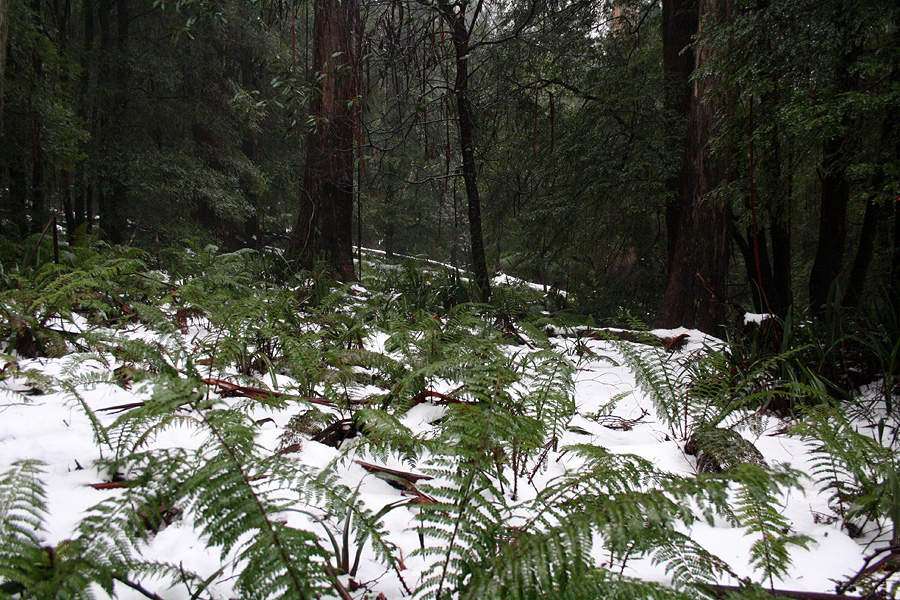 We got up there around 4 o'clock, so there were only a handful of people around (though I cracked up when a random little girl gleefully hurled a snowball at me), but there was enough cover from last night to play in.
We huffed and puffed up to the summit…
… I am wearing three layers, two hoods, two pairs of thick tights, bed-socks, and toasty lined waterproof gloves. Mobility is lessened a little but we didn't get cold until sleet poured in a while later. I'm sure snow wouldn't be nearly as much of a novelty if I had to experience it constantly.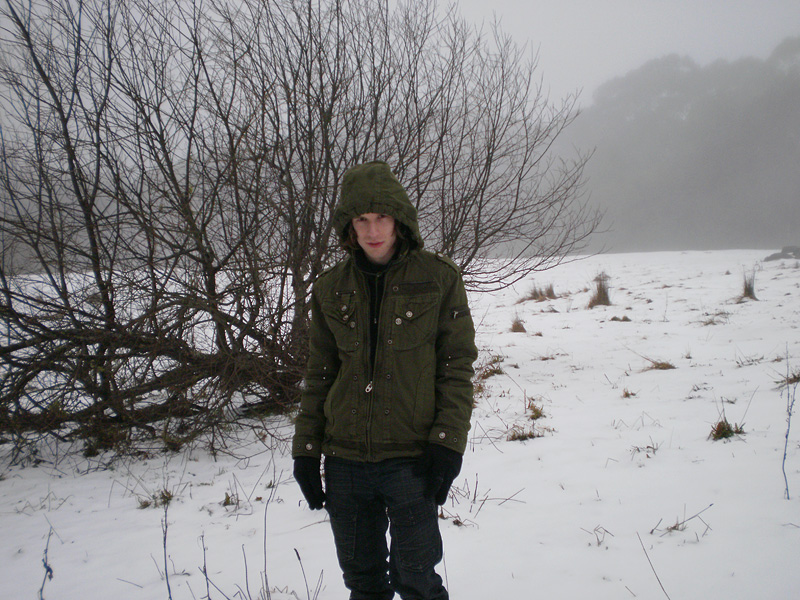 Still trying to work out what created these prints: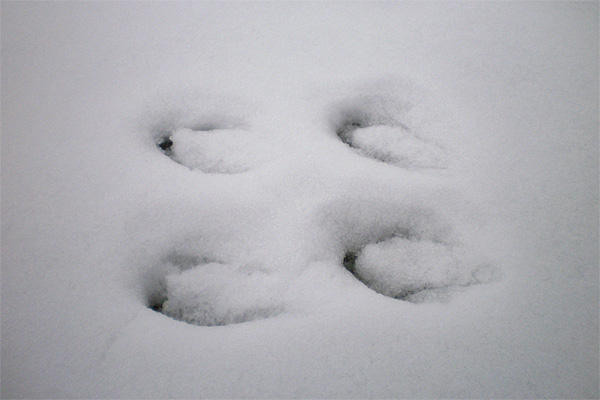 Someone had built a shelter! It didn't actually offer much shelter when I crawled in, and will offer even less since I accidentally knocked half the ferns off on my way out (disaster not pictured):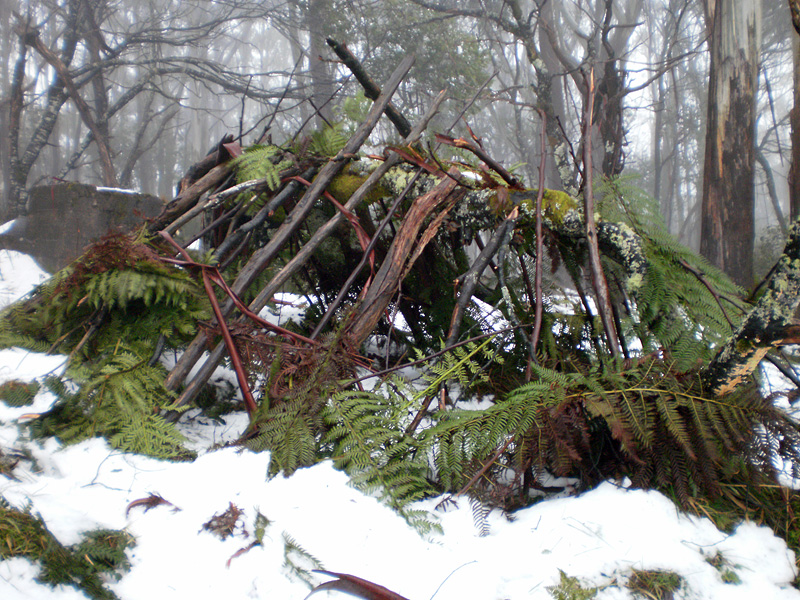 At the summit you can climb an observatory tower to look at the surrounding ranges:
As it became darker Adam decided to create an icy effigy: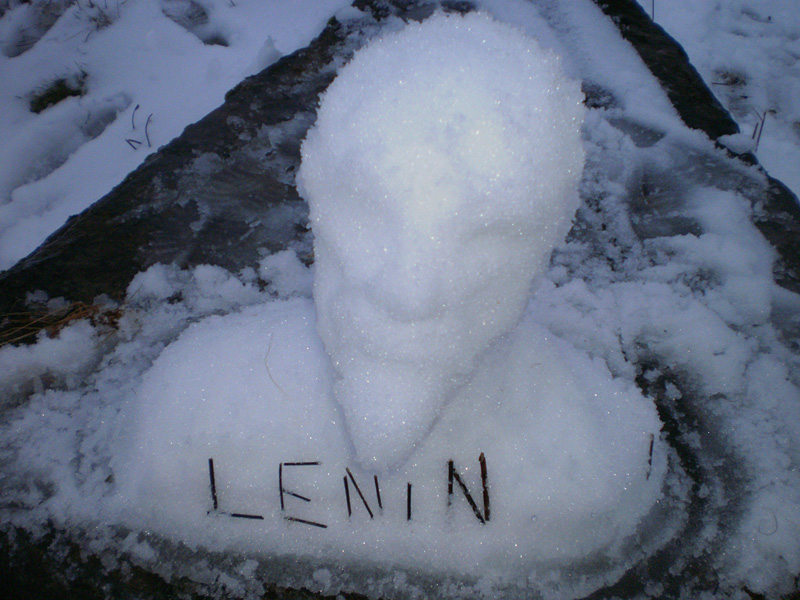 I think we did a rather good job, though he is perhaps too gaunt, and his goatee is a little long.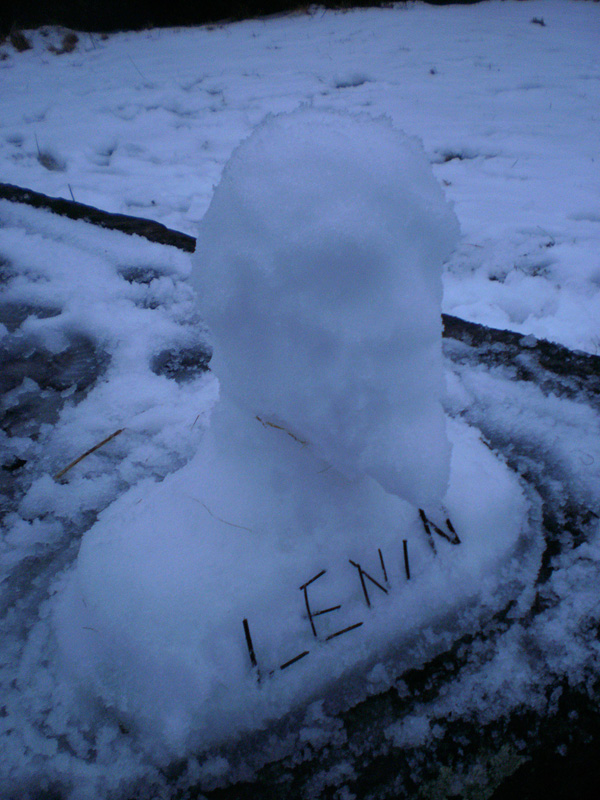 I have a feeling he will survive the night, unless it rains heavily.
Thus, anyone walking up tomorrow should easily see the bust from the road: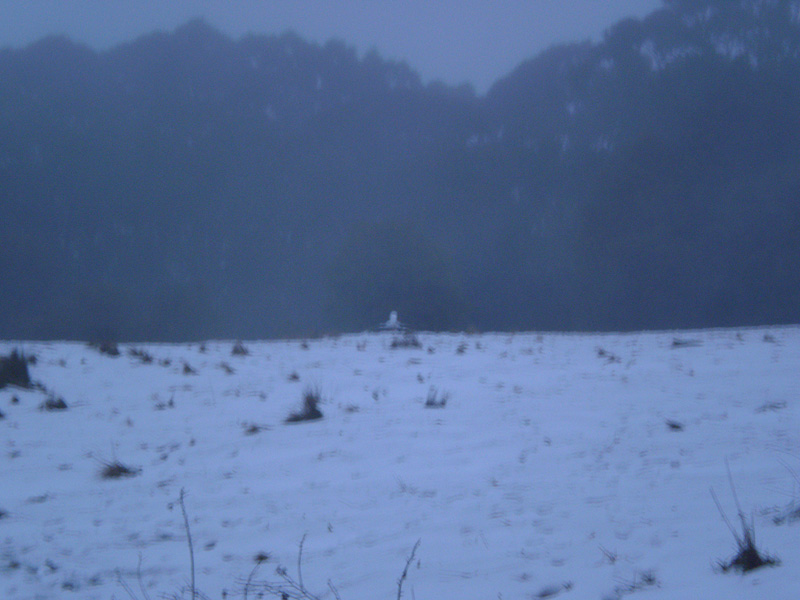 This concluded the snow adventure, but after that we had a cozy evening with friends for soup, delicious cheeses, a bottle of wine, and a loaf of sourdough. Yay!