It's been a bit of a chilly winter in Melbourne, with snow falling regularly as early as mid-May on the mountains around my town.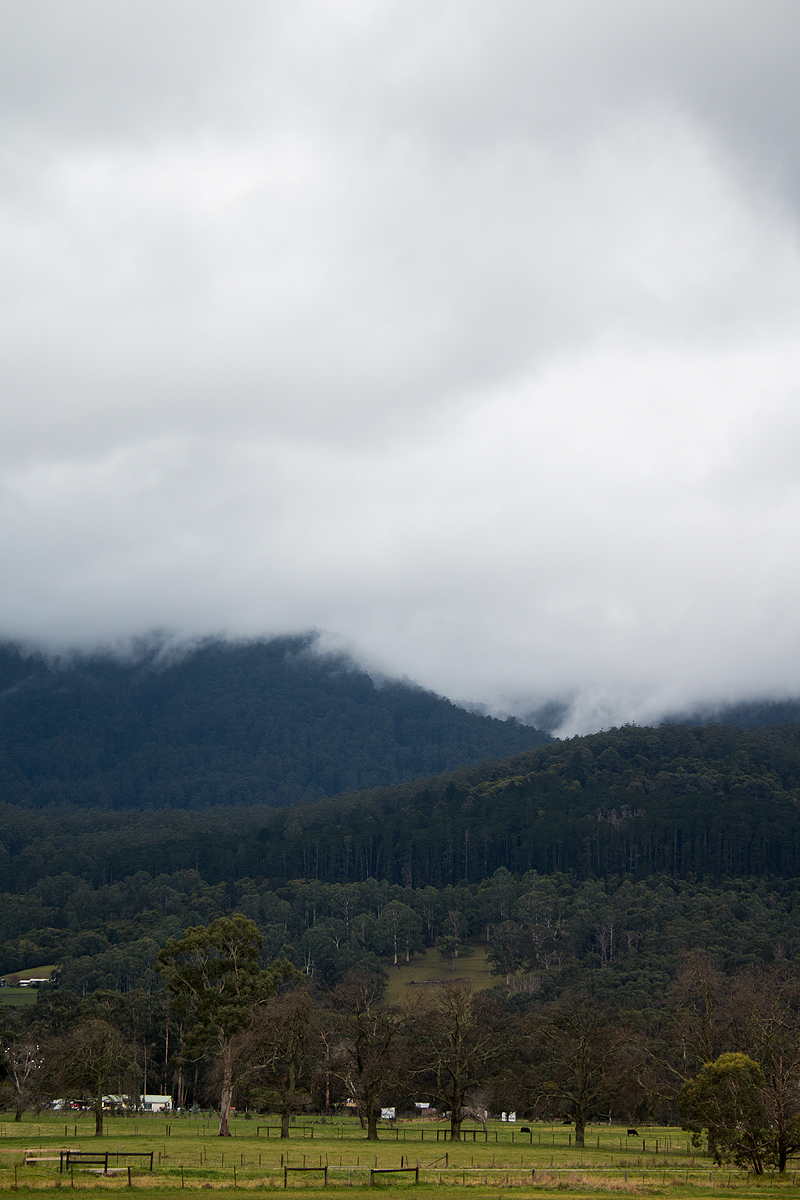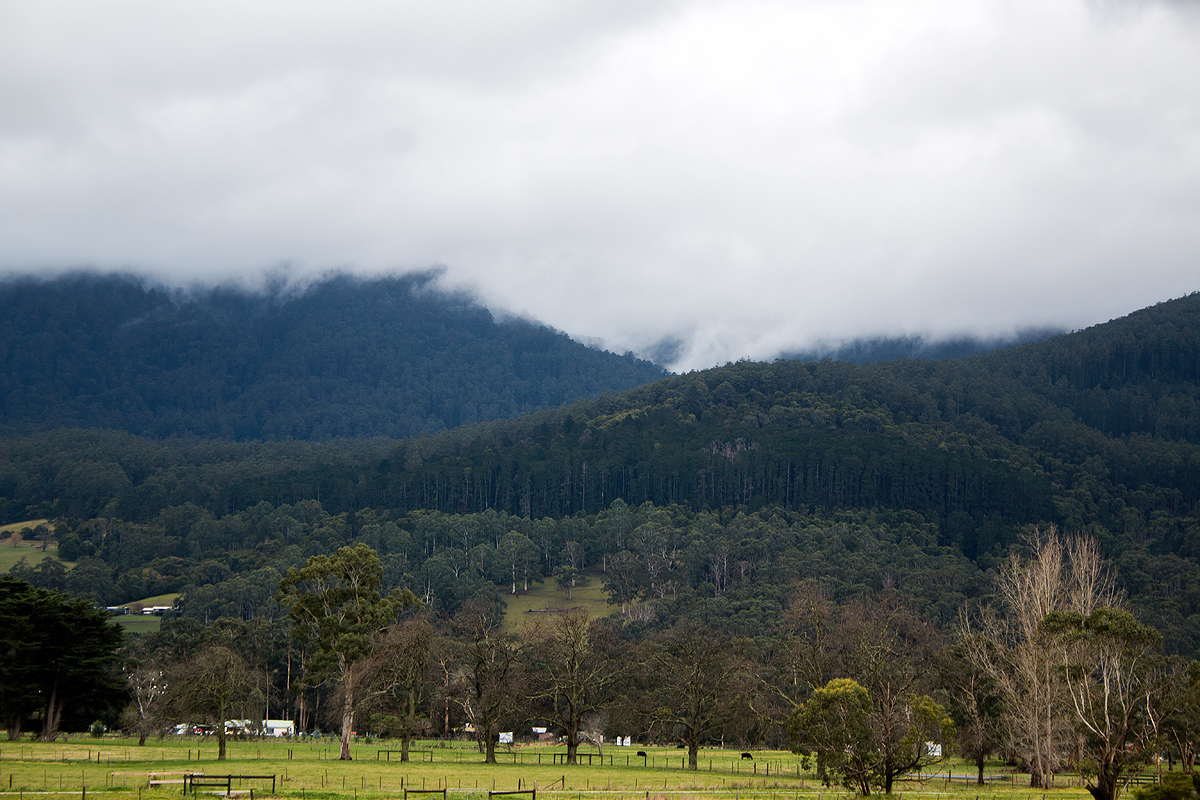 The area around the clearing to the far left is where the photos in this post were taken.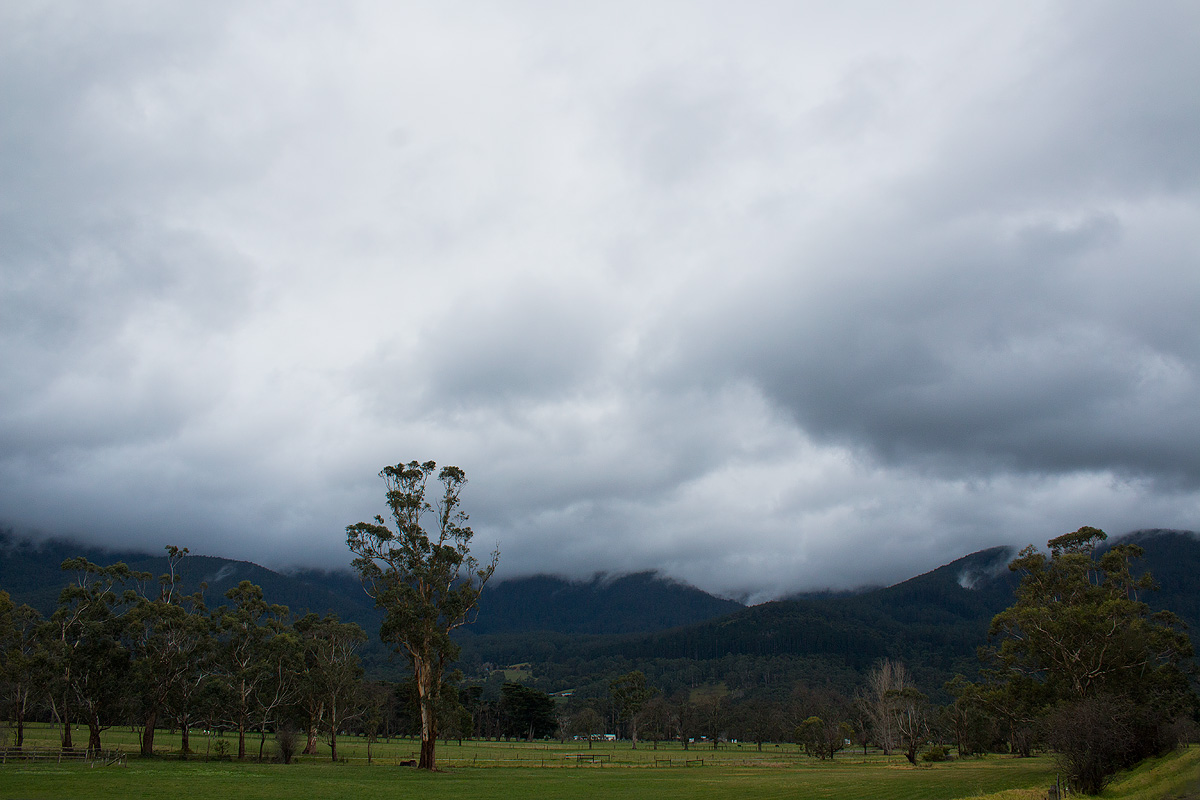 From the highway – why do they always look so much smaller in a photo? 😛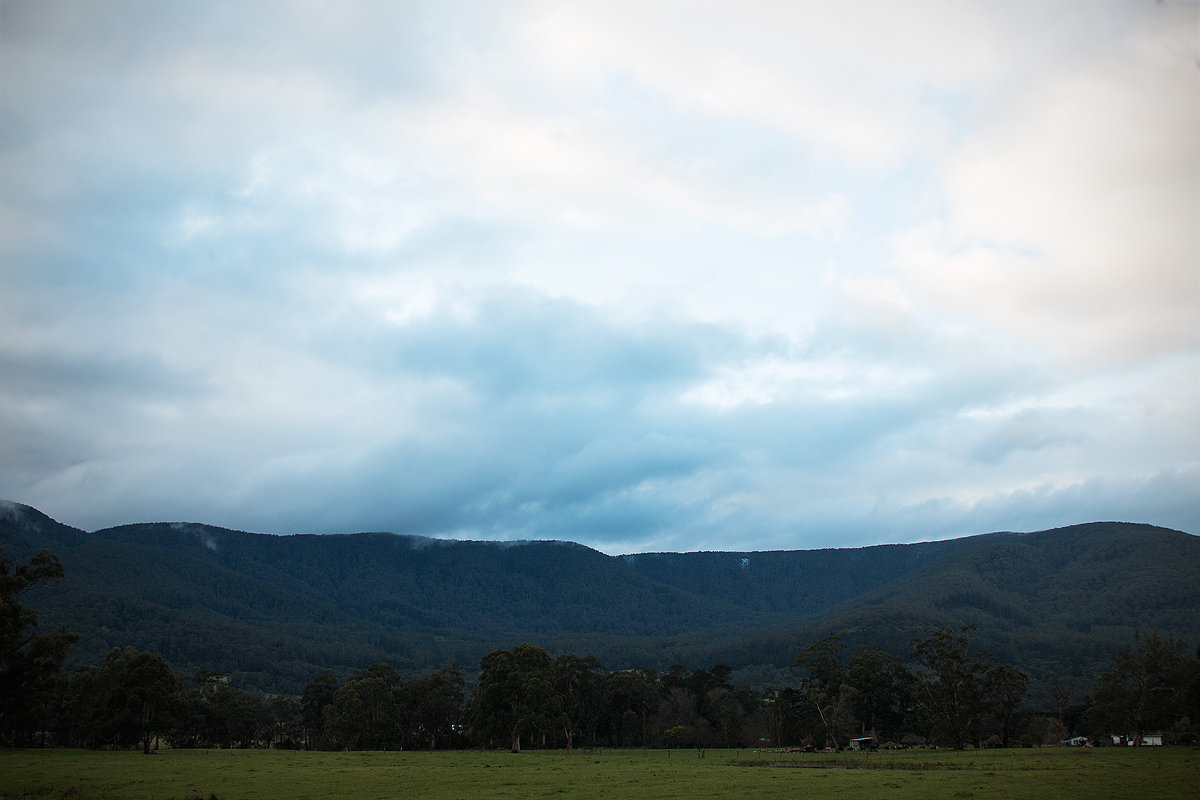 I haven't managed to get a snow-dusted landscape photo yet (the window of opportunity is usually short), but a little patch is often visible on the hang-gliding ramp, center-right.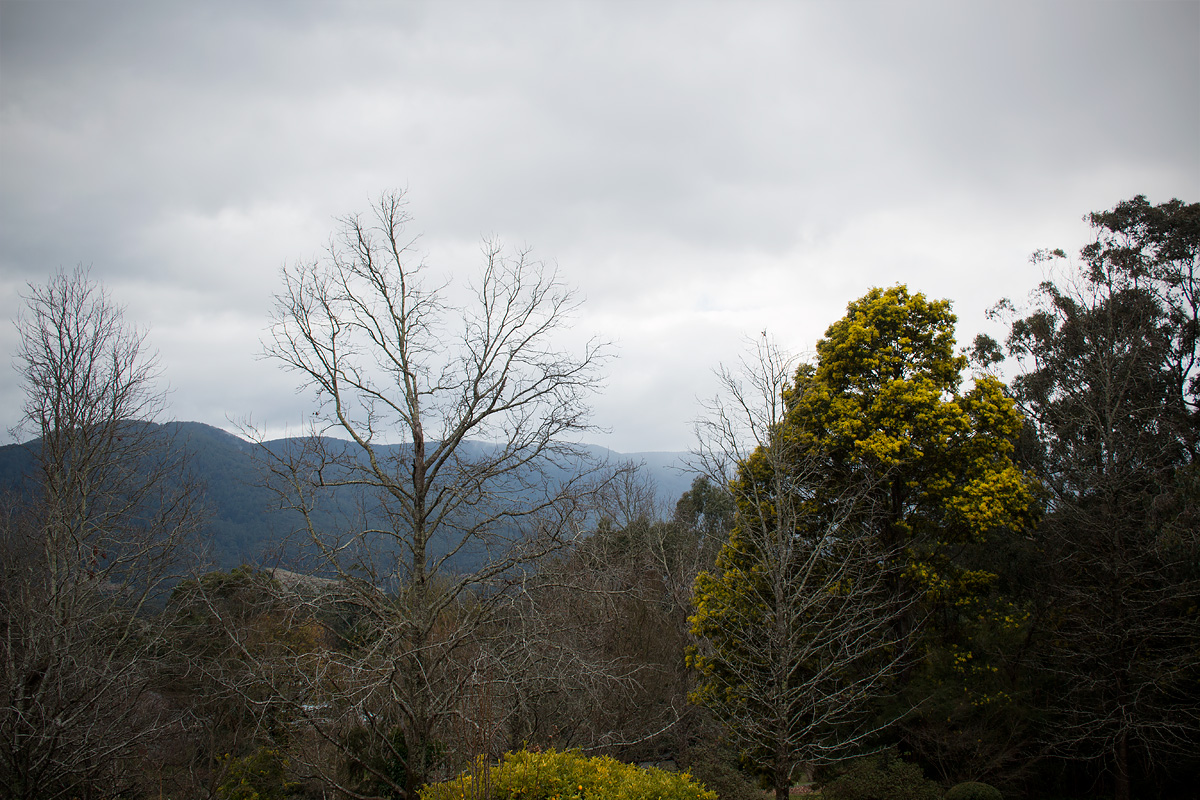 Obstructed view from Yarra Junction…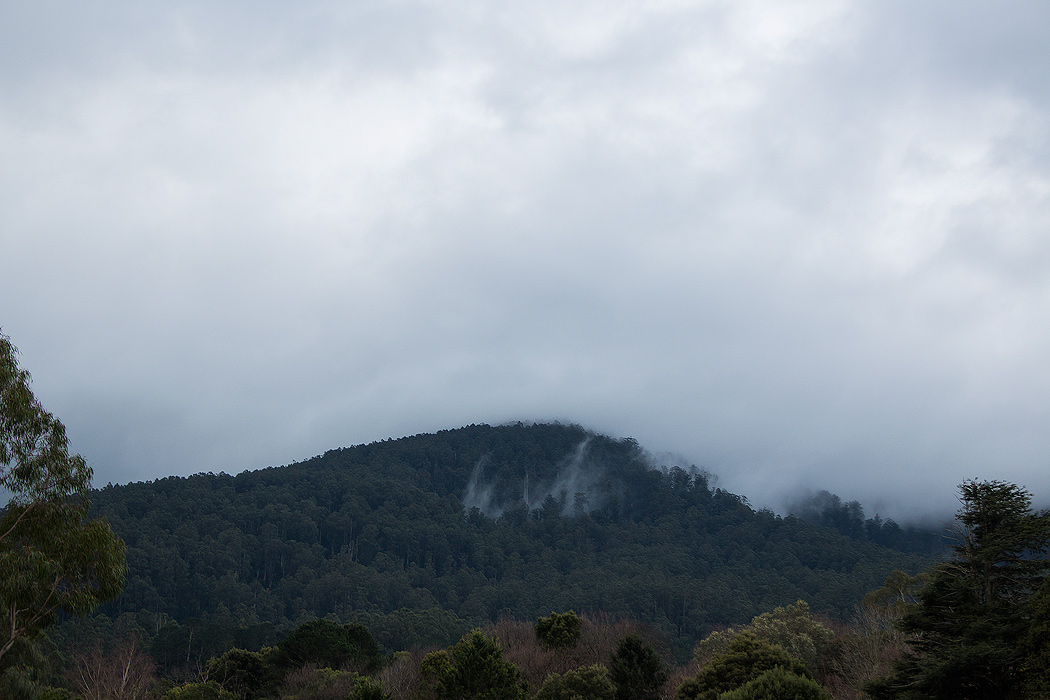 Misty view from the riverside in Warburton
And now to snow fun!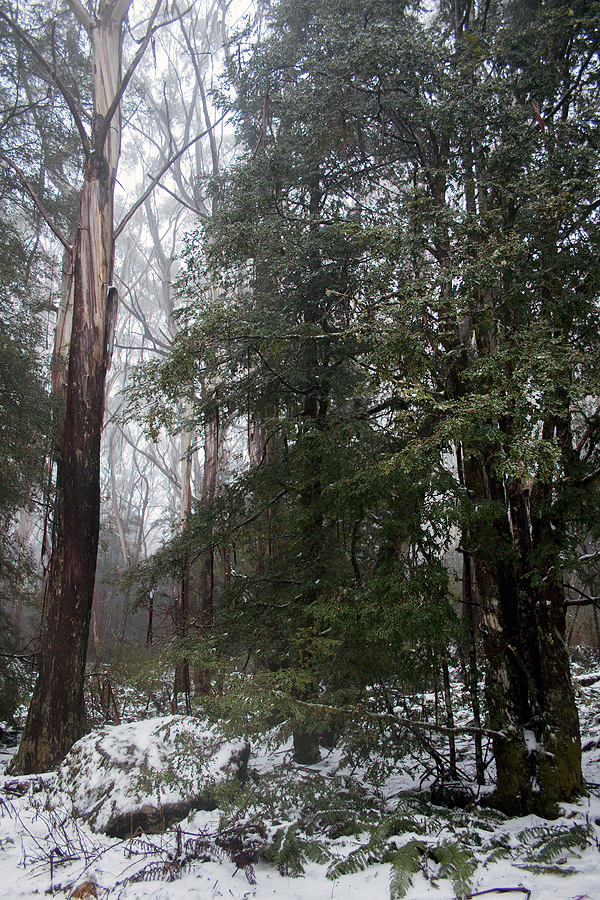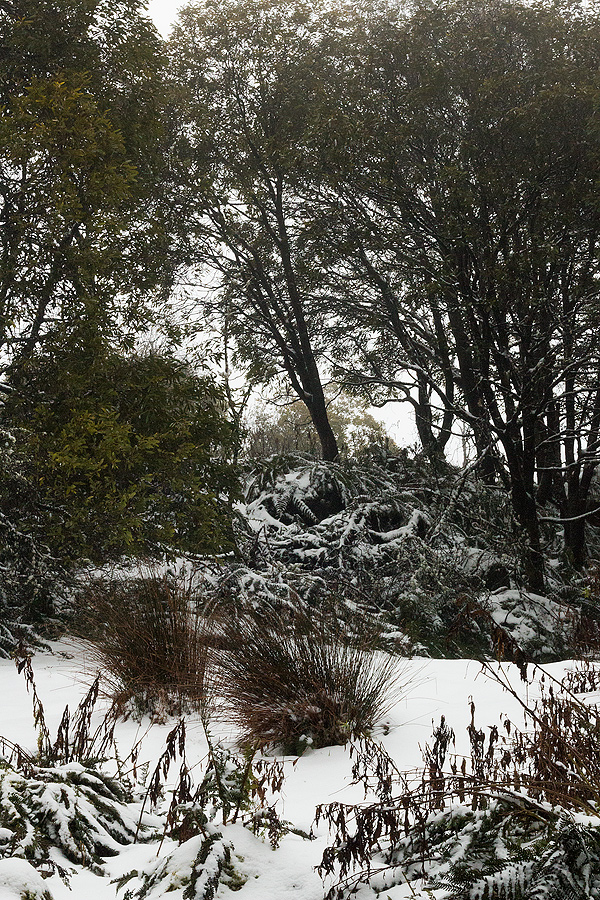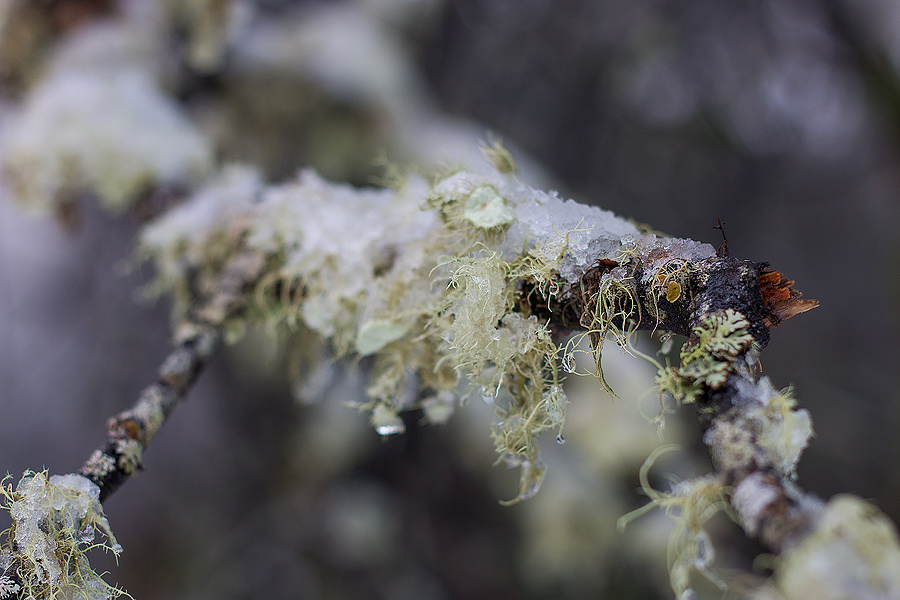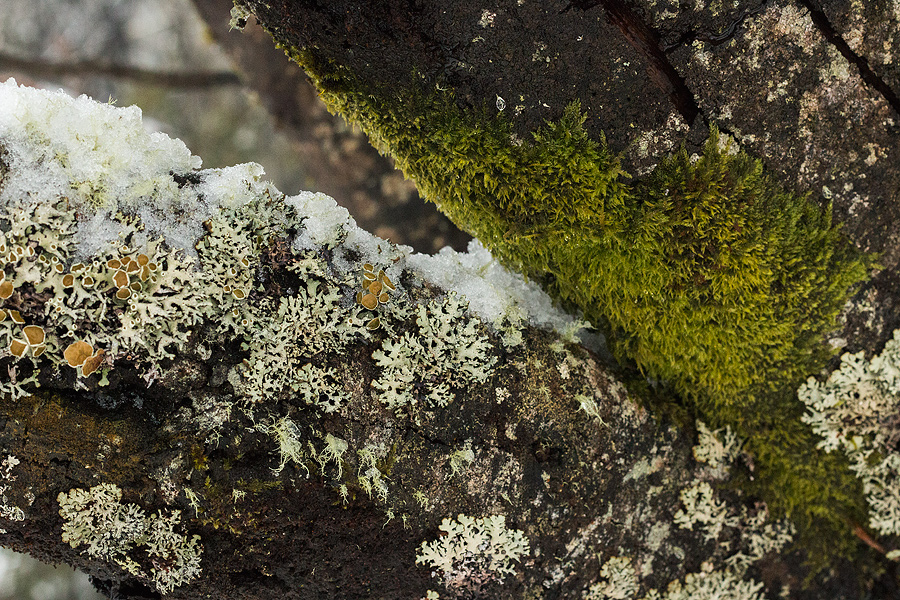 Partway through our walk, Adam decided to roll a snow boulder (uphill? what were we thinking…) and turn it into a huge snowman. It was impossible to lift another boulder on top of the first, which took the two of us quite an effort to heave along, so we built up a sort of… shaft. Oh dear.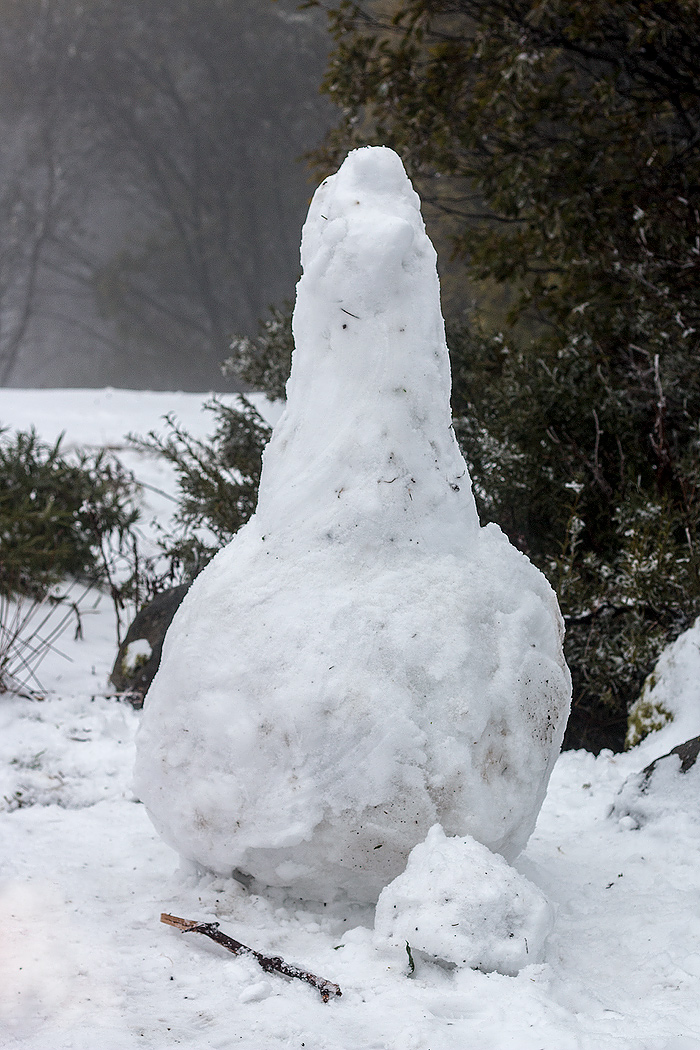 It couldn't remain in this state. We shoved a stick vertically into the top and lifted a "head" on.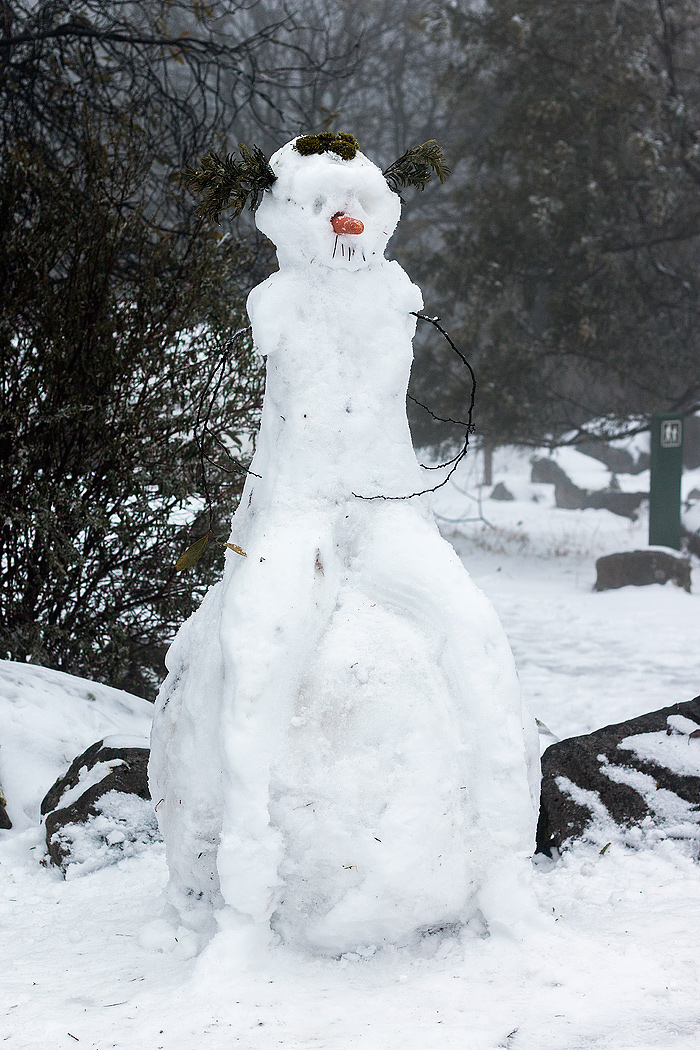 After shaping some legs and adding the face and hair, we were still unsatisfied. He simply wasn't scary enough. Unless you really hate things that look like clowns.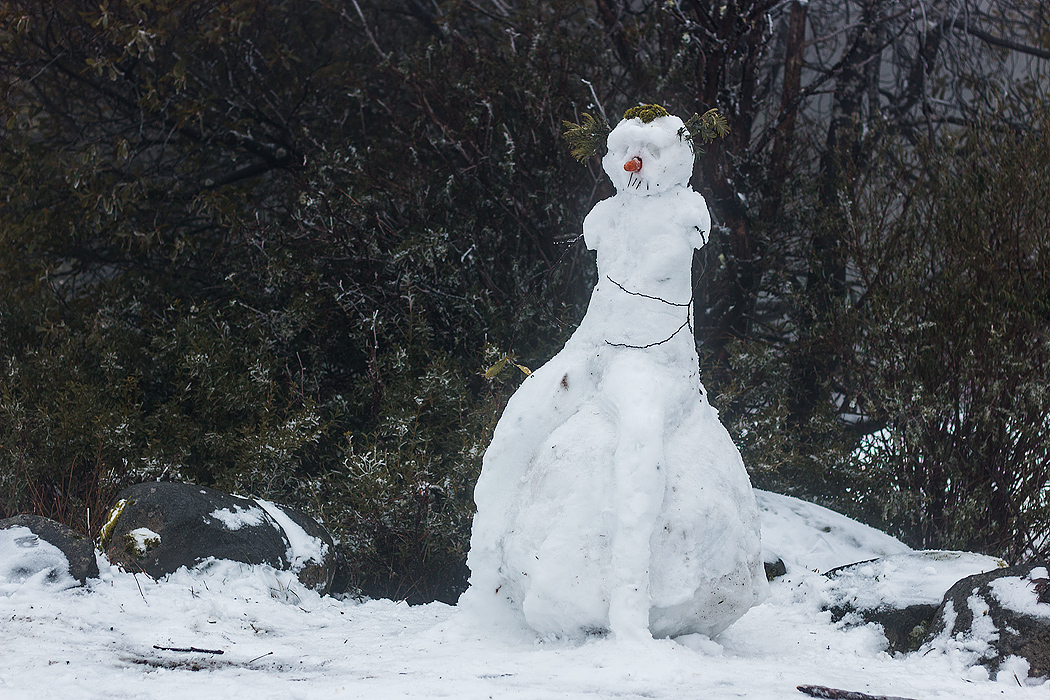 He needed real arms, some pectoral/abdominal definition, and a bit less head.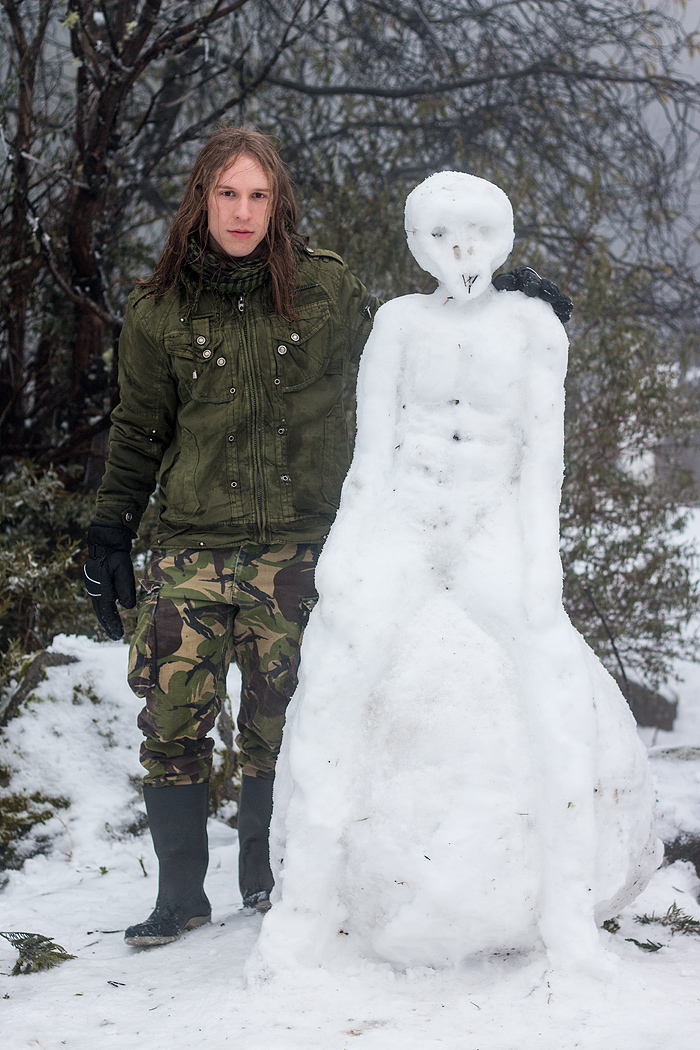 It made all the difference, don't you think? 😛 We called it "SNOW WIGHT".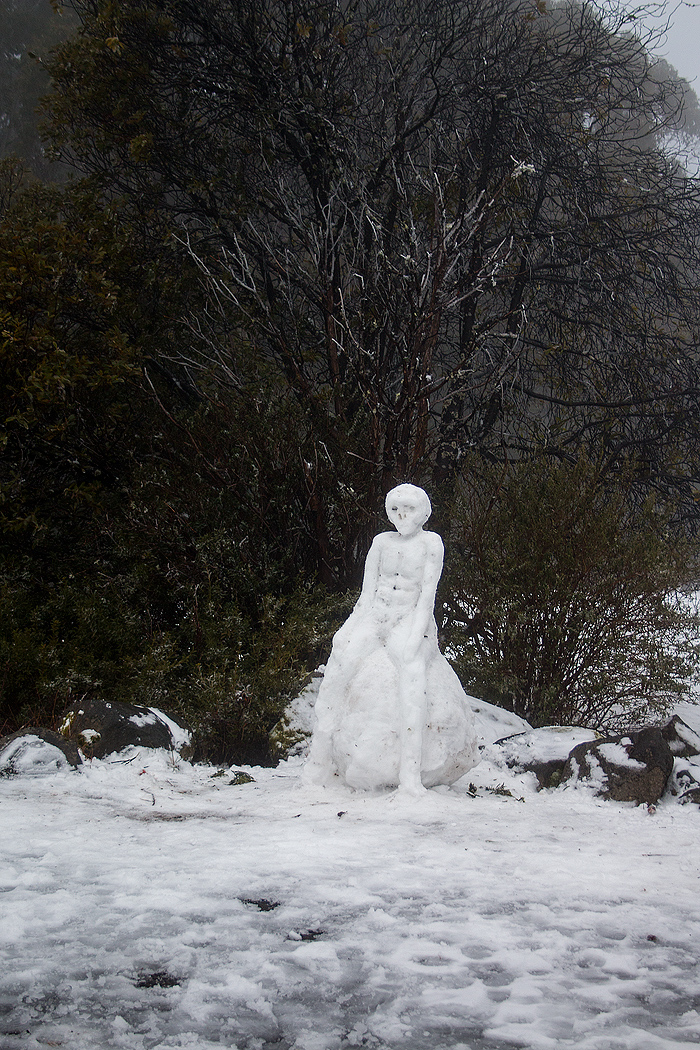 Straight after finishing this (admired and photographed by several passers-by), we left this eerie sight in our wake and I tobogganed (a toboggan is a type of sled) my way down the 200m of road back to the car. 😛
The following week we went up again during a fresher snowfall of about 20cm and it was awesome! I took these with our phones though, so they're a bit fuzzy!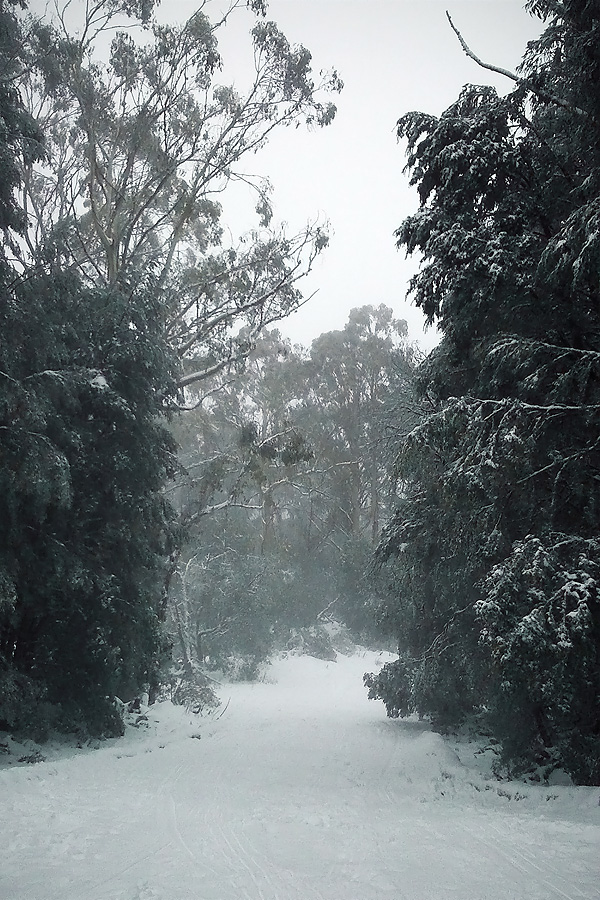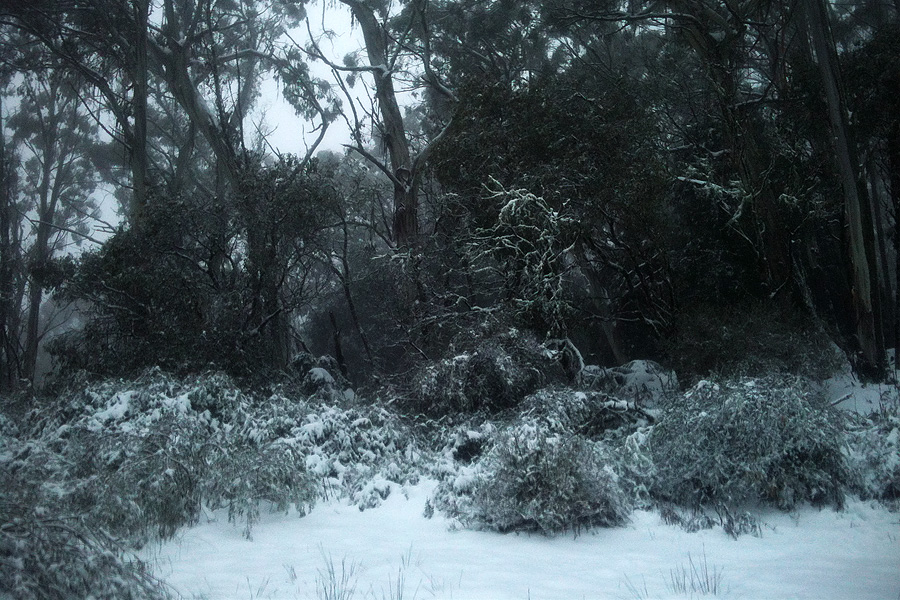 I wish I could spend a lot of time there, but we at least have a little trip to the snowfields planned soon which should sate my winter-lust for a bit until next year! I'm starting to miss the milder weather and going for walks, and am looking forward to Spring's changes in the garden!
Tell me about your own snow experiences!