It's that time of year again (in the southern hemisphere, anyway)!  This is the garden over the last few months, through the last chilly days of late winter and its misty rains, right up to a freak October heat wave that has hit the state (which you'll see soon in Part 2).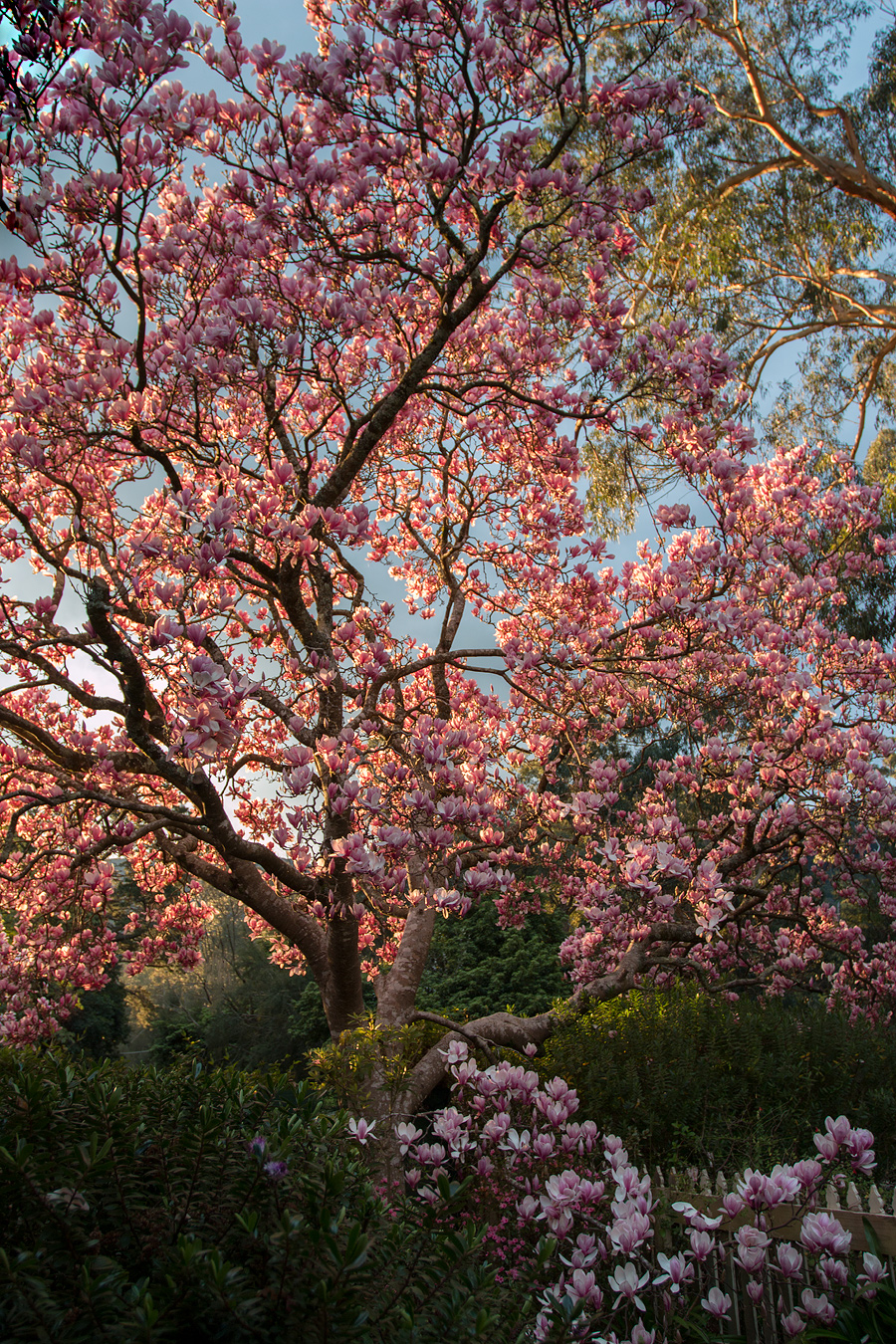 Magnolia in full bloom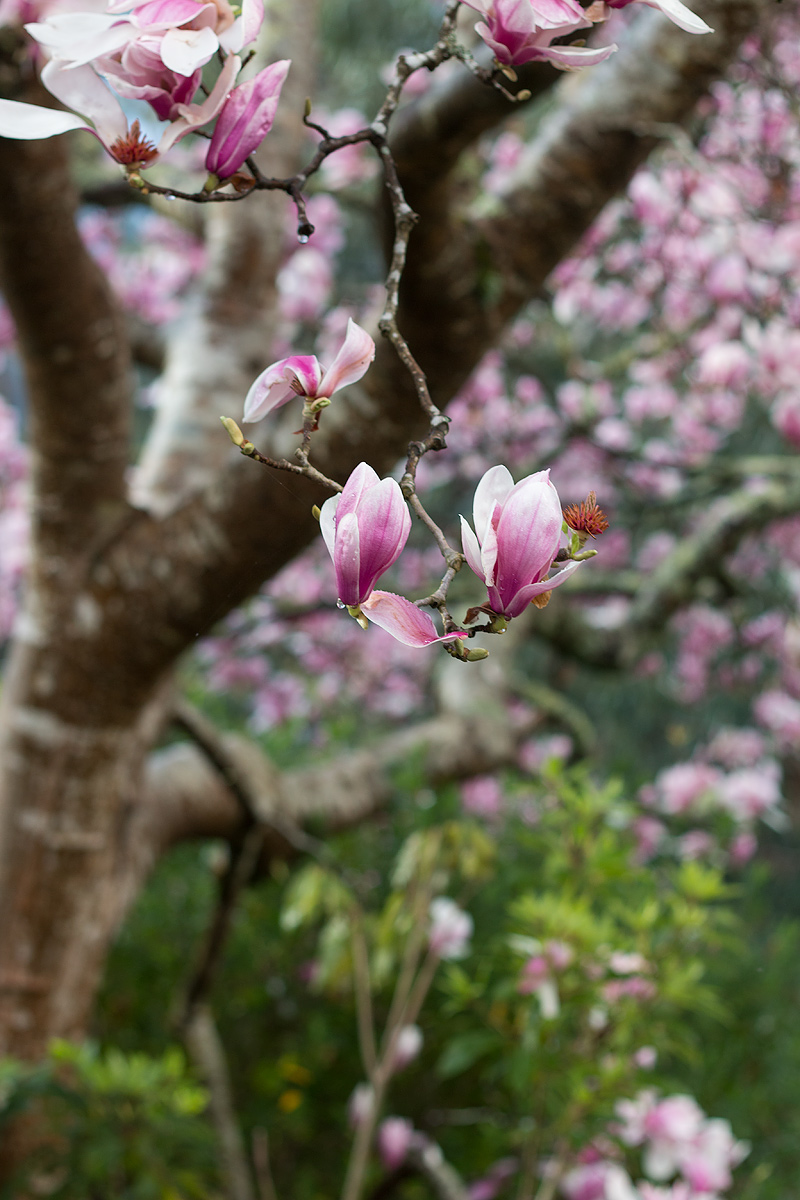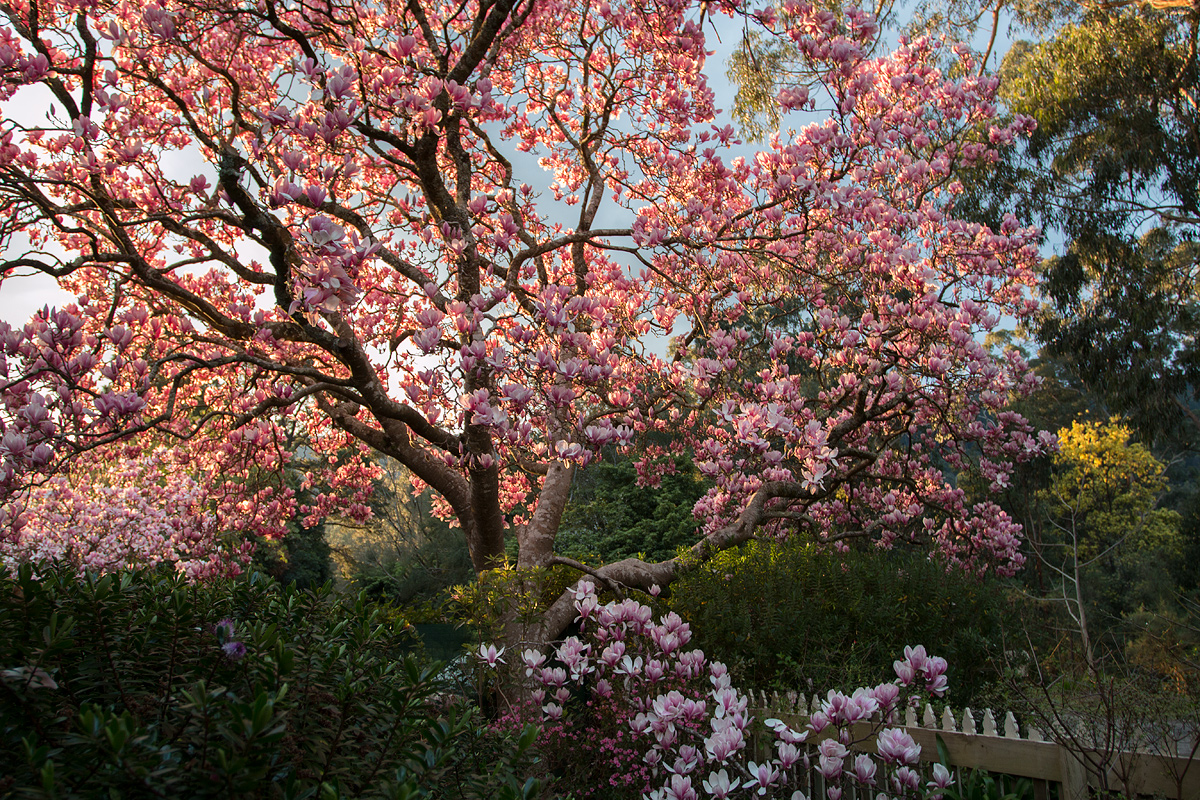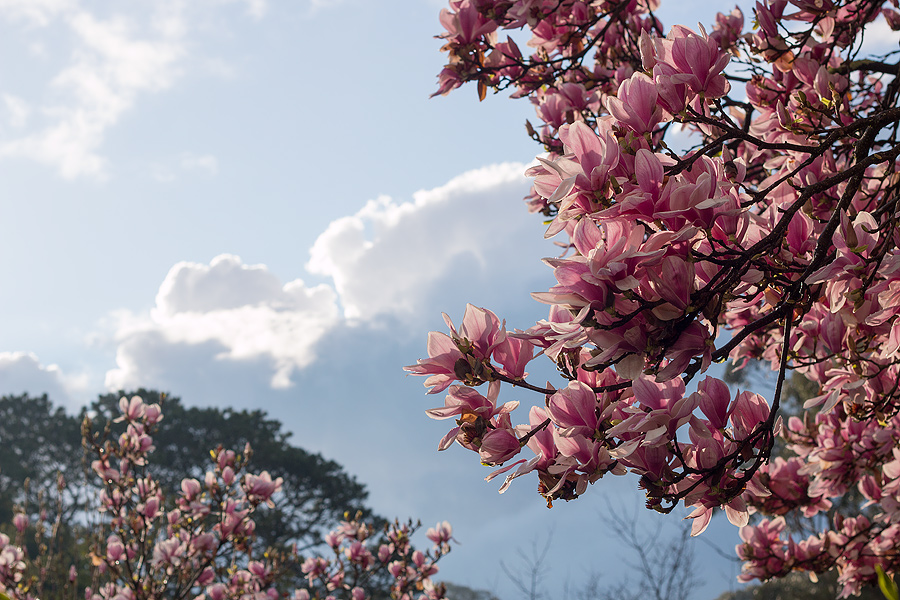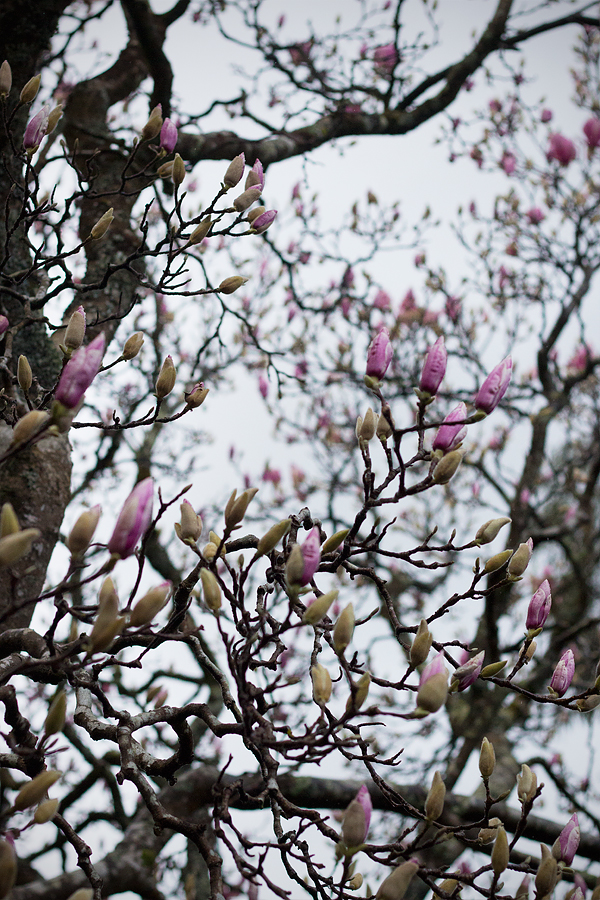 (A couple of weeks before the photos above)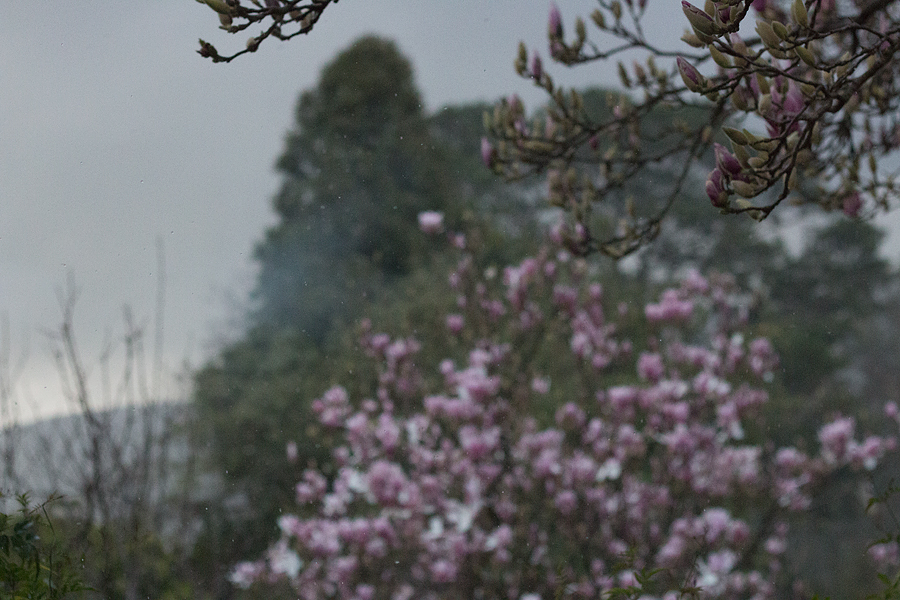 I like this one for the smoke haze and white specks, which are raindrops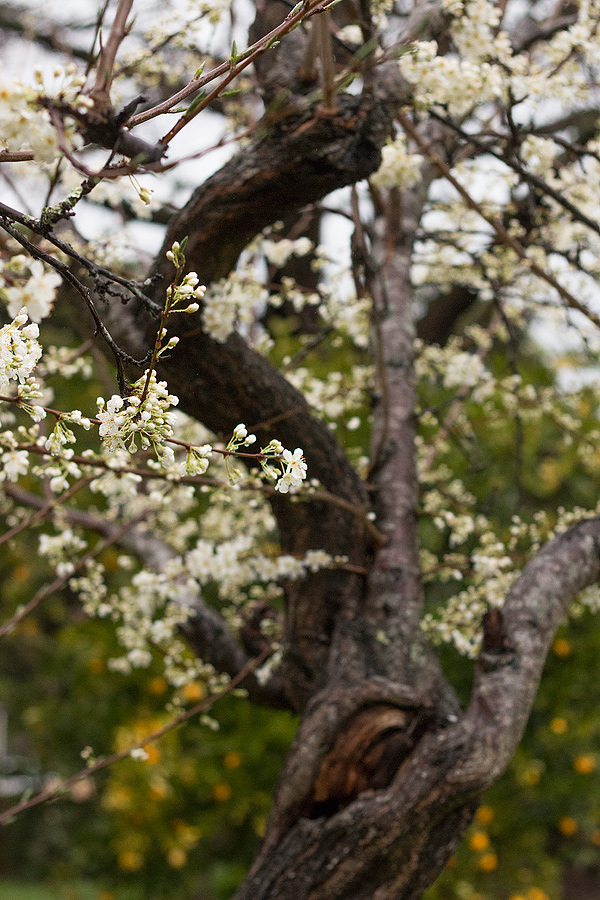 Plum blossoms on a gnarled old tree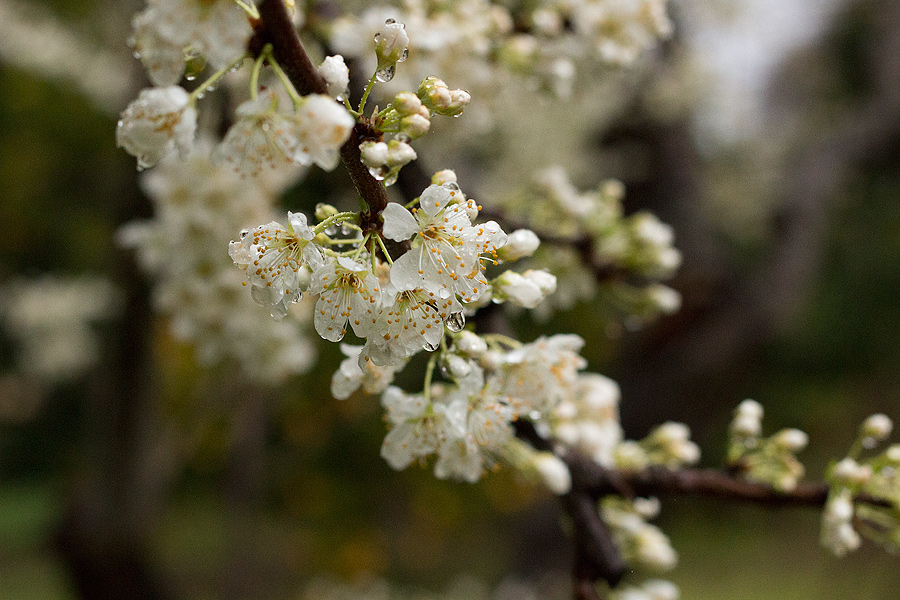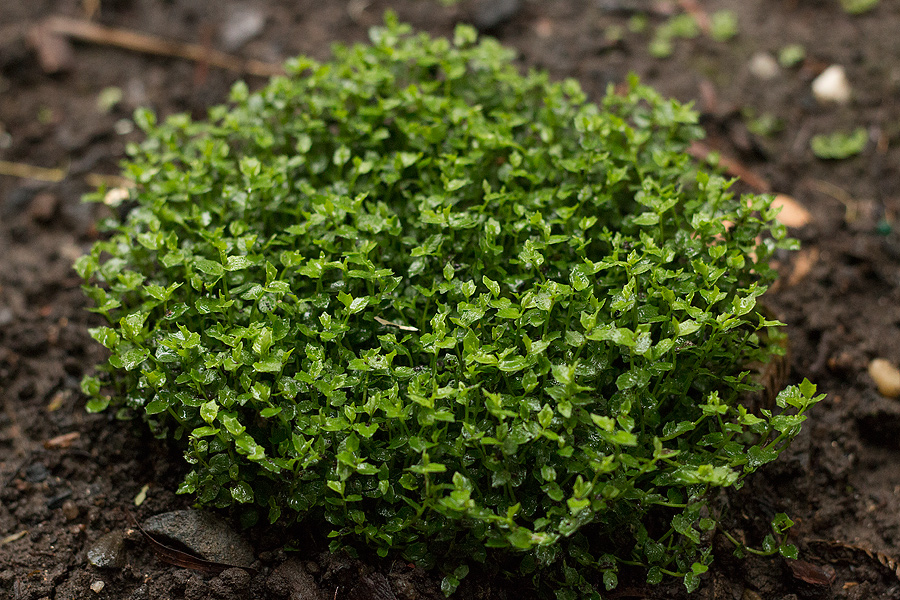 A cute groundcover we planted to fight the pesky oxalis
 Two months later and it already looks totally different! We are so lucky to live here!