Ahhhhhh! I got to see Nightwish (my favourite symphonic metal band) for the third time! My first concert was in 2005 while Tarja was still the frontwoman, then again in 2008 with Anette. While the '08 concert was a lot bigger, not everyone appreciated Anette – for me there was no comparison, and it wasn't until I saw Floor Jansen (their stand-in for the rest of this tour and hopefully beyond) live that I was able to appreciate and enjoy material from the last two albums. I remember her a little from After Forever – her presence really seemed to help Nightwish come alive again.
I managed to get to the barrier and just screamed my lungs out in the mosh pit the whole time. 😛 I was SO happy (like, nearly crying with happiness level of happy :D) because half the set was older stuff. My friends and I had a smashing time, and luckily got to go backstage for a little while. We chatted to Marco, Tero, Troy, and Floor. I was too exhausted to attend the next evening but my friends went backstage again and spent a few hours hanging out with them at a sort of afterparty. 😛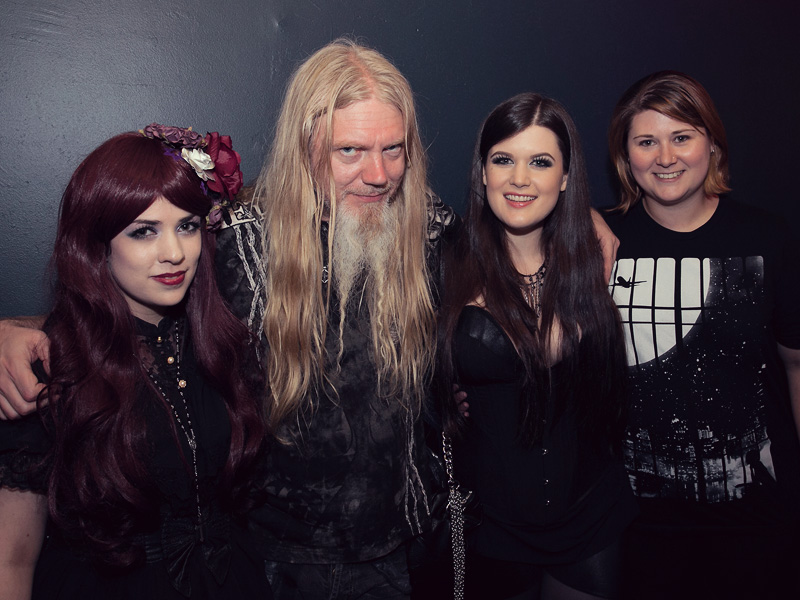 Me, Marco <3, Lowana (who introduced me to Nightwish back in the day), and Talie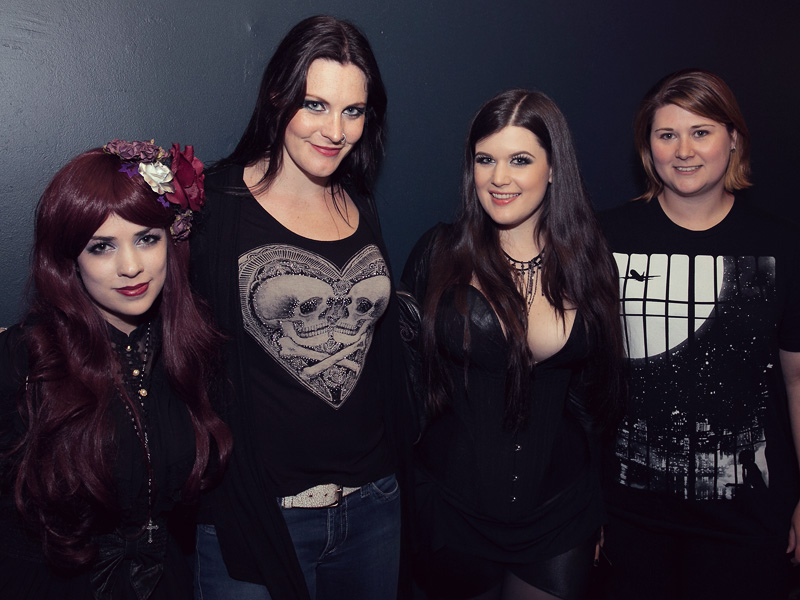 With Floor <3 (she is really tall)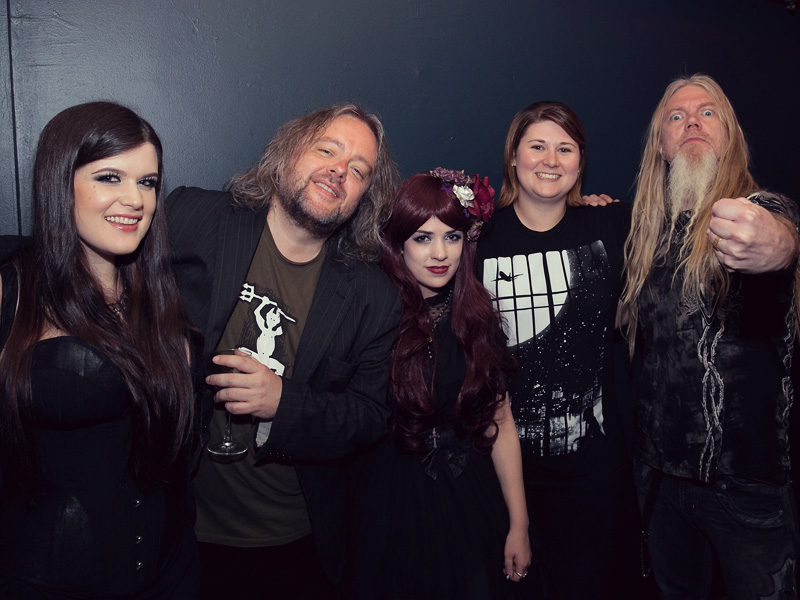 With Troy Donockley (uillean pipes etc.) and Marco
Photos above by Anwar Rizk © www.anwarrizk.com
The old camera I brought only had about 10mb left on its memory card so I hardly got any pictures!
Lowana nabbed the setlists for both nights. 😀 I couldn't pick a favourite but it was just epic to get Ghost Love Score.
I wore my new dress from "Miss Point" in a gothic coord. My original background of green corrugated iron wasn't very inspiring so I replaced it – I know it looks a bit average but it'll have to do. 😛