This week's Music Monday is a little more special because today I got to see the artist in question perform! 🙂
Andreas Scholl is a German countertenor, and a bit of a superstar in the classical music world. A countertenor is someone who can reach a higher range than a tenor, and can sound very much like a contralto (or mezzo-soprano). I have a bit of a thing for male countertenors and female contraltos/mezzos – I think because of the role reversal factor and the warmth they can often produce. Anyway, I think Scholl is wonderful, and he doesn't seem to produce the slight nasal sound that I can't help but hear in Philippe Jaroussky (who is really more of a soprano, but equally awesome).
For the concert I wanted to wear something elegant with a hint of cute, and thought something with baroque musical motifs was appropriate, so I settled on the Philharmonie Angel JSK. I also set my hair in rags to curl it, and was delighted to find that only a few hours tied up (and hardly any product) would ensure some rather nice curls! My previous attempts have not been as nice, but having had second thoughts about the burden of my hair lately, this has provided me with inspiration to do it more often.
Dress: Innocent World | Jacket: Valley Girl | Tights: Forever New | Shoes: Kumfs | Choker: Vanyanis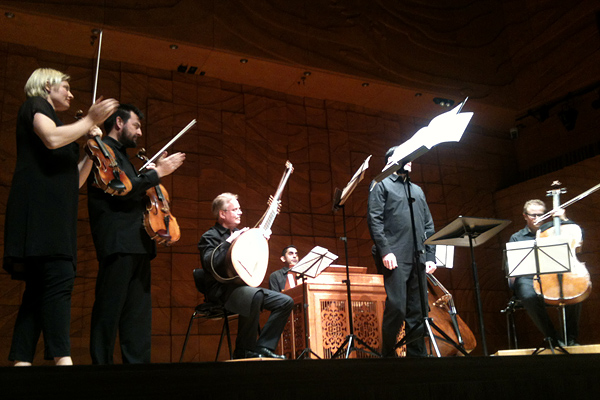 I really enjoyed the performance, and I love the Australian Chamber Orchestra! I enjoyed having a good front row seat (under 30s get a great discount here), the fact that I could walk away thinking "wow, I'm really glad I was here tonight", and also that it was the type of evening I wished wouldn't come to an end. I have been in a bit of a rut for a while so this was important…
The programme went as follows:
Vivaldi – Concerto Grosso, RV117
Schnittke – String Quartet No.3
Pärt – Da Pacem Domine
Pärt – Es sang von langen Jahren
Pärt – Wallfahrtslied
Bach – The Art of Fugue; Contrapunctus 1-4
Pärt – Vater unser
Vivaldi – Stabat Matera
Händel – Ombra mai fu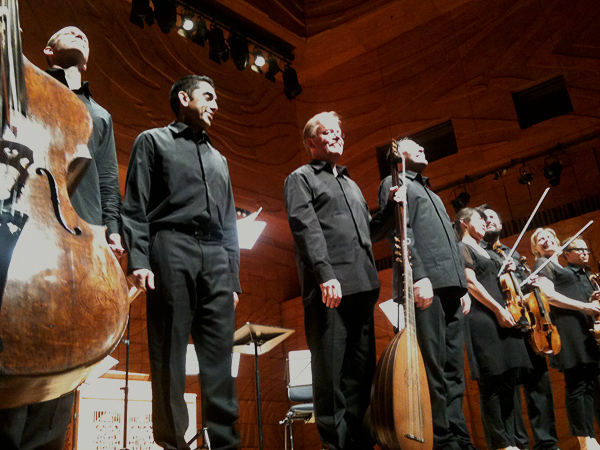 (the worst quality pic goes at the bottom 😉 )