I finally had an opportunity to try this outfit a couple of days ago when we went to the opera!
Dress: Mary Magdalene | Wig: Bodyline | Rest: Offbrand/vintage/homemade
We saw a semi-staged performance of Monteverdi's L'Orfeo by the Australian Brandenburg Orchestra. Doubling up of roles, simple choreography and only a few costumes were used, but it was effective enough, and the period instruments and quality singing made this a special night. It wasn't a hugely moving performance (though there were moments) and the fellow in the title role was perhaps not altogether convincing, but I particularly enjoyed Fiona Campbell's mezzo voice.
Written in 1607, L'Orfeo (based on the Greek legend of Orpheus and Eurydice) is recognised as one of the first established works to fit into the emerging opera "form", and basically sits between the late Renaissance and early Baroque style. Dramatised legends of the Ancient World (especially Greece) were popular at this time and it was a common theme in Baroque opera.
Images below from Limelight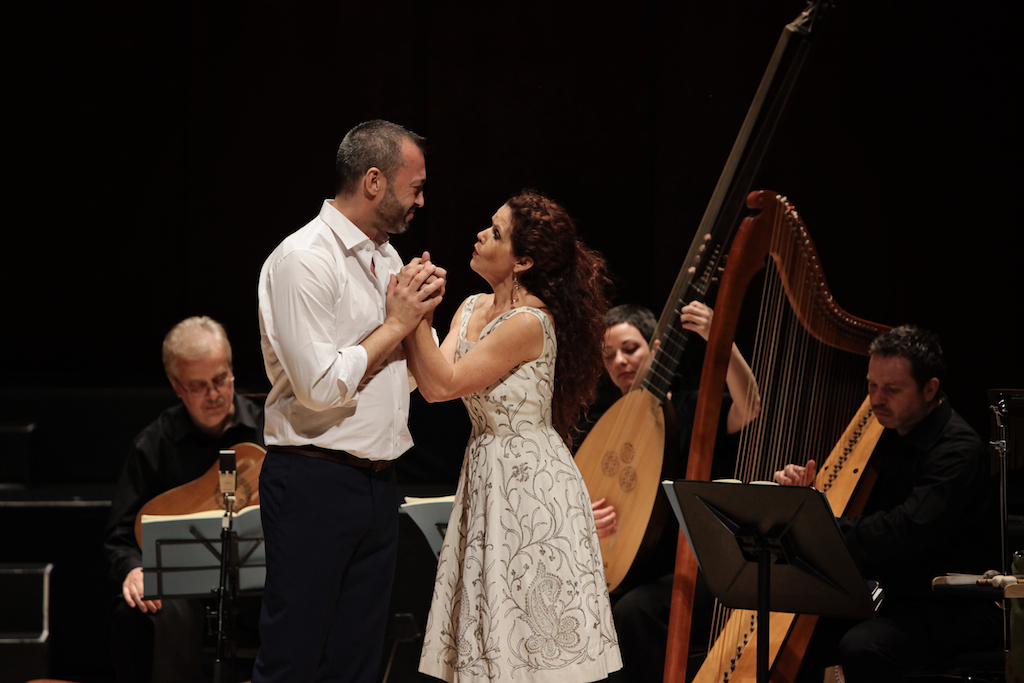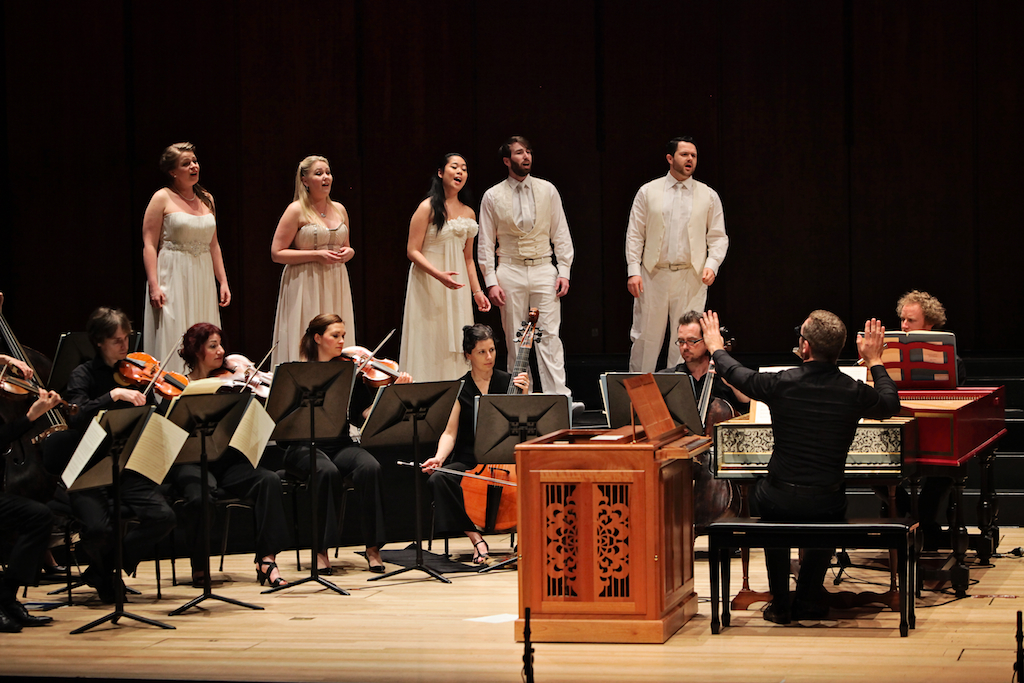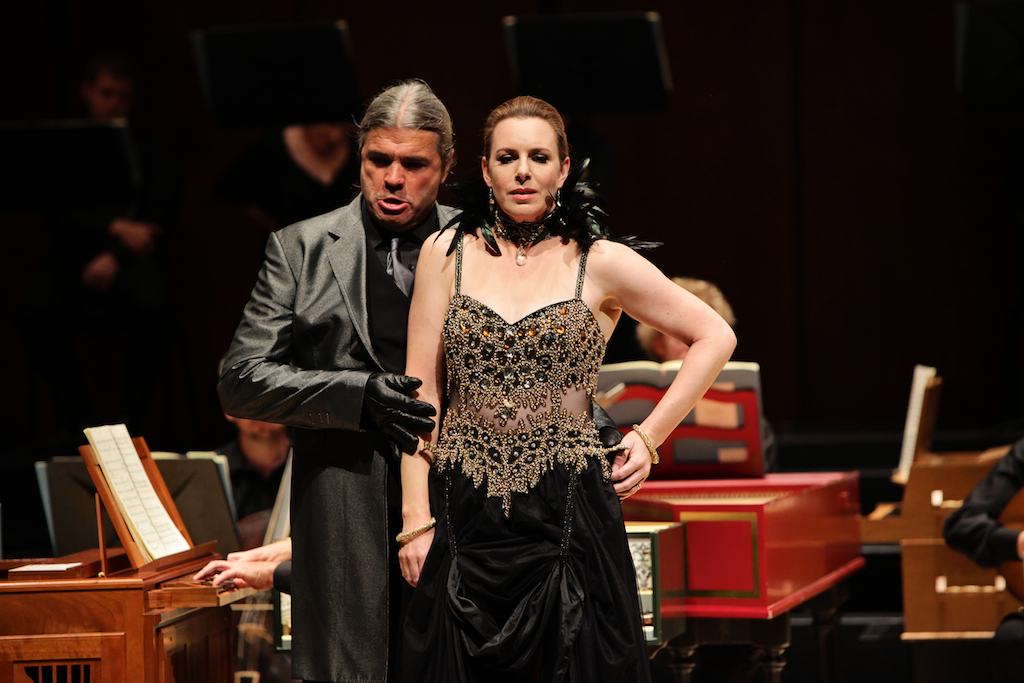 If you're interested in exploring Monteverdi further, I enjoyed the authentic pomp and staging of Savall's production: