Monday was a day of inspiration. It was dismal, rainy and freezing outside, but there were still lovely things to be found and to draw upon creatively. When that motivation chances to present itself, I try to work at the creative tasks on my long to-do lists! This time it had to be music.
So, after years of procrastination, I'm pleased to finally share my YouTube channel!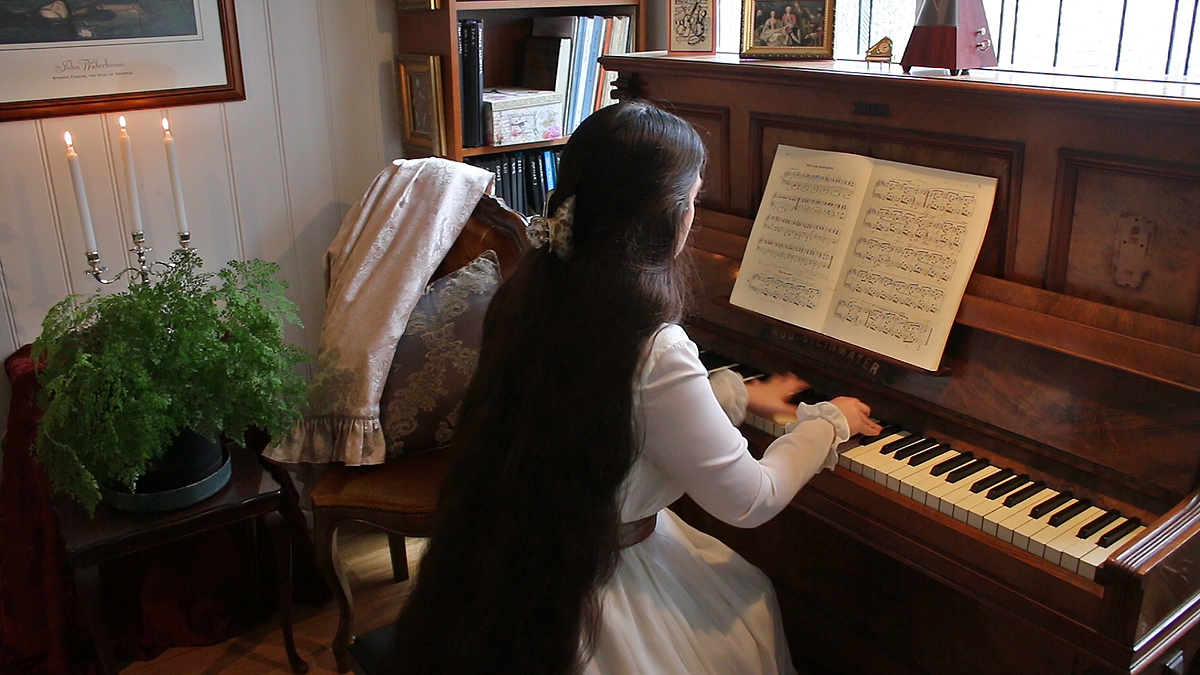 The first piece I've recorded is a sweet movement (and my favourite) from Schumann's Scenes from Childhood (Kinderszenen). I hope to be able to set up a better microphone in future, and listeners will have to forgive the creaky ancient piano, but I sort of feel that this adds an authentic character. I'm not sure how often I'll upload, but will sometimes intersperse recordings of my favourite pieces with other more demanding works, in preparation for exams or recitals, too.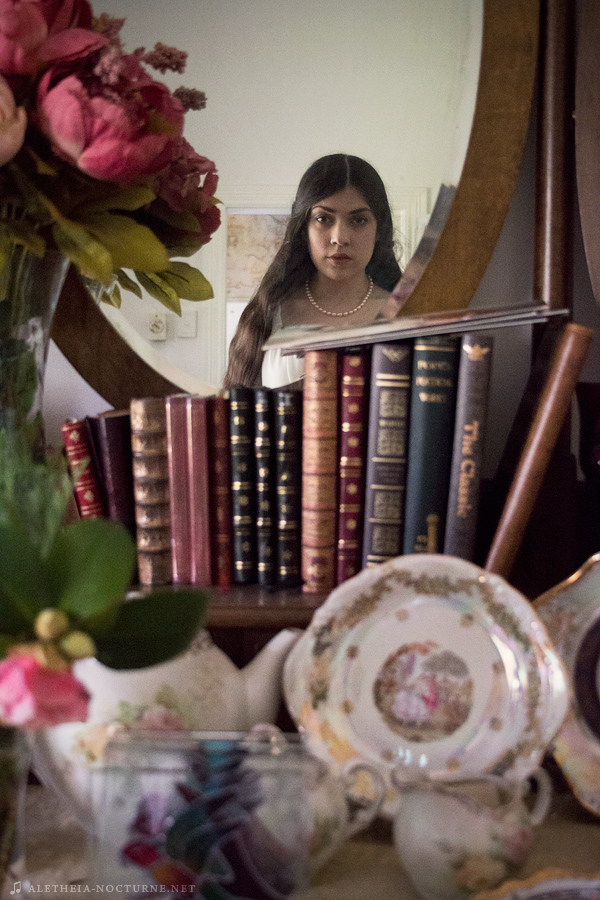 Mirror selfie with heirloom pieces.
Adam and I fill most of these books with our own writings (letters to one another, poetry etc.).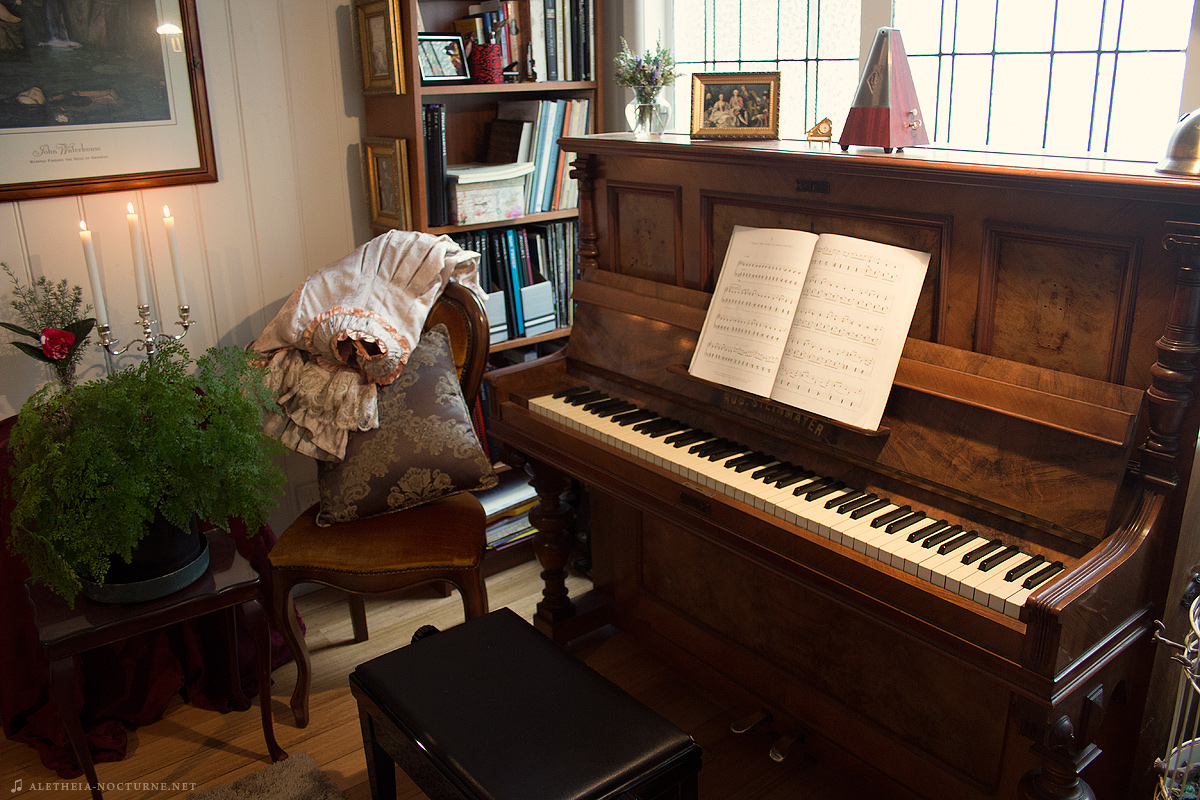 My "music nook", and probably favourite place in the house!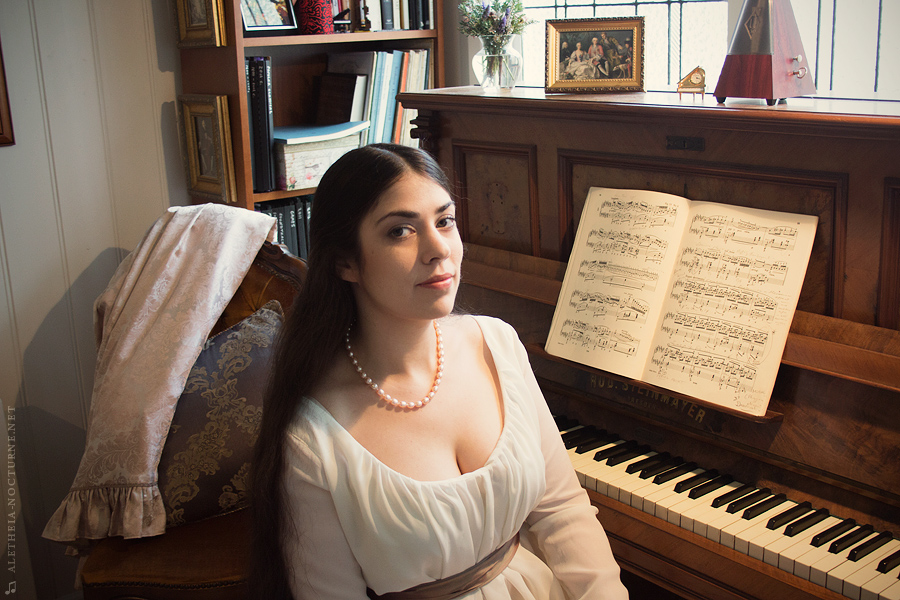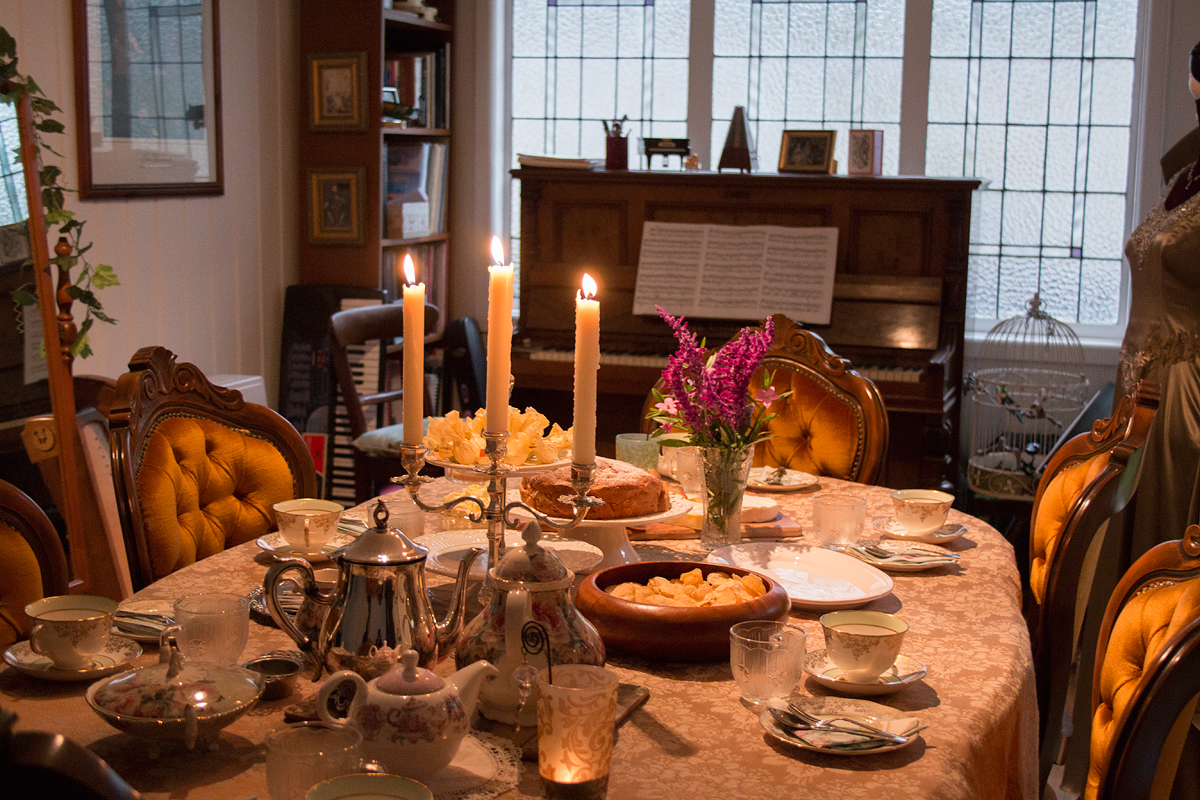 (Taken a few months ago during afternoon tea) Our dining area intersects the "music half" of the room, and also doubles as my craft/sewing space!
Afternoon tea setting, and the first blooms of the magnolia in "pre-Spring".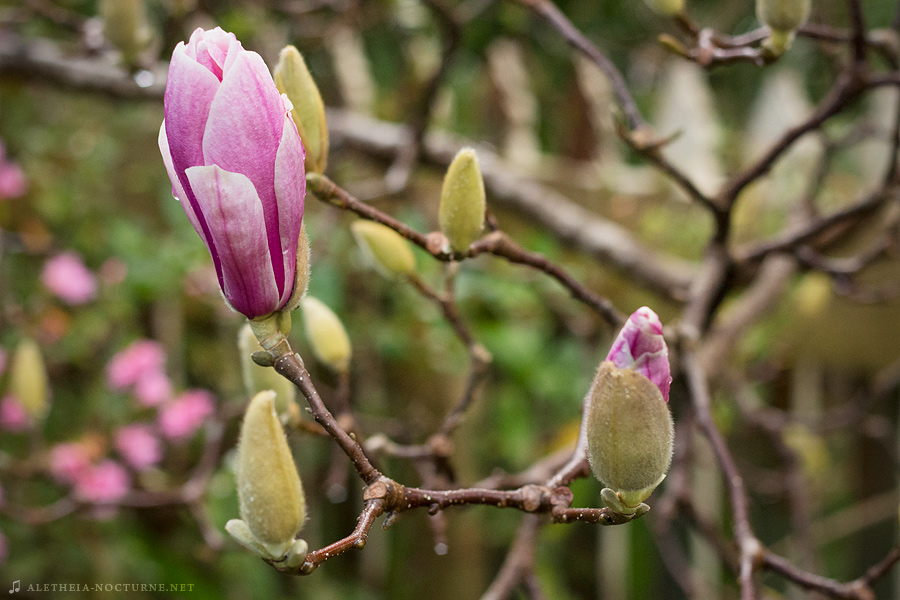 ~ Amy