A week ago I was lucky enough to see Eluveitie (I say ell-vay-tee), a Swiss metal band with a special spot in my heart (awww). I heard their first album (Spirit) nearly six years ago and was quite instantly transported by the ancient quality behind the death growls.
I also took some really average pictures!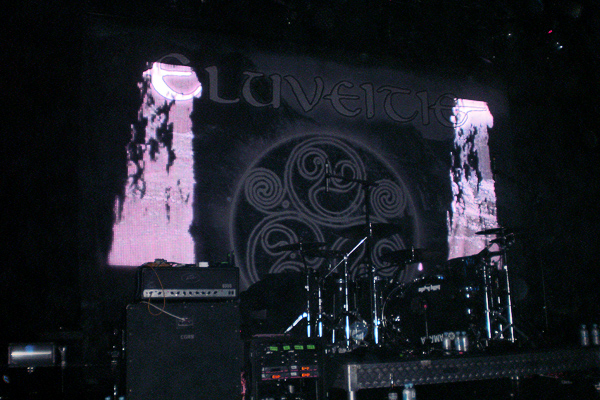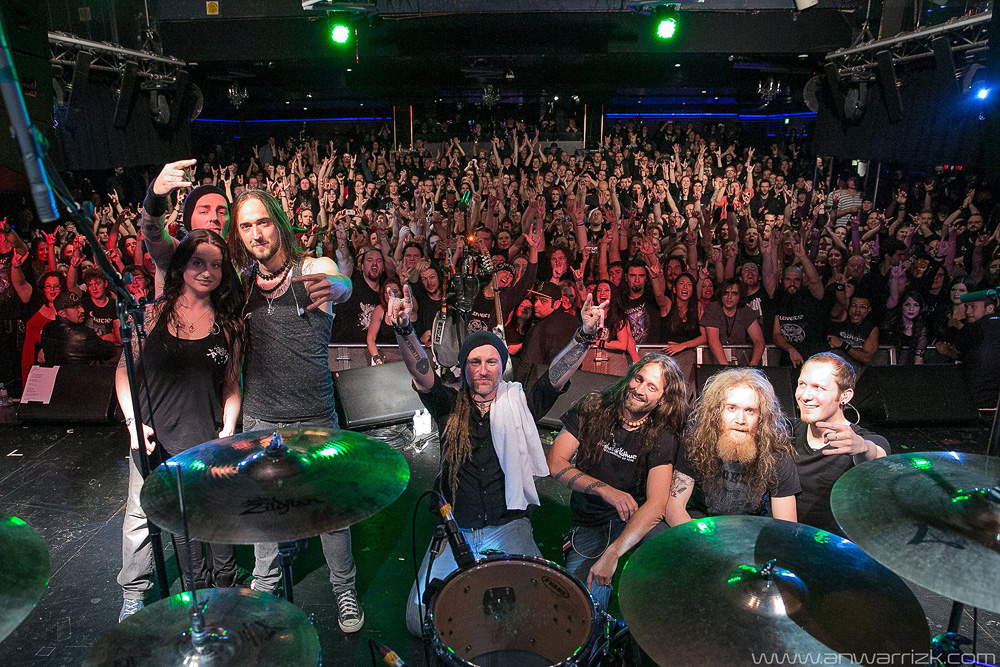 © Anwar Rizk. Lowana and I are on the far right at the front!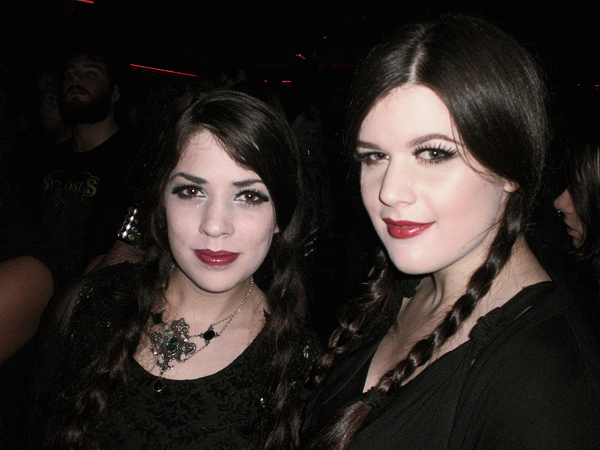 I don't think I have yet been to a metal gig without my bestie. 😀 Do you agree that we could pass as sisters?
Anna on hurdy-gurdy, and Chrigel.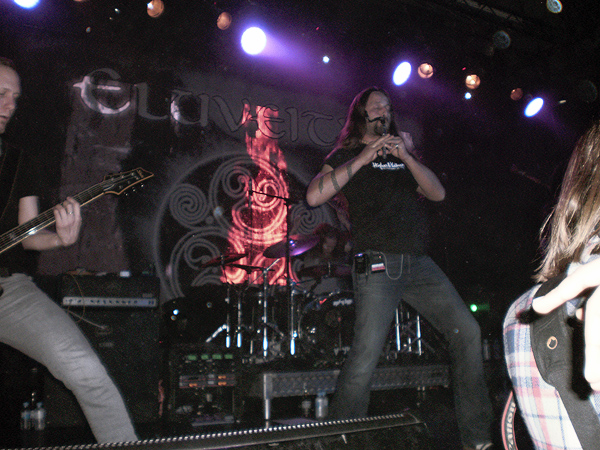 Patrick, tin whistle.
For anyone as yet unintroduced…
And my old favourite!
I don't claim to be a massively devoted fan (I tend to go long periods without listening to any sort of music at all), but I also recommend Home, A Rose for Epona, A Somber Lay, and Hope. Basically, Eluveitie make for part a f!@#ing epic playlist for when you're playing stuff like Skyrim, Mount & Blade, heck, even Age of Empires…
Patrick on bagpipes, and me once home in my 'Lord of the Nazgûl' inspired getup.
A better picture of my comfortable-yet-slightly-glittery headbanging outfit. I had planned to wear a corset but opted for a rather modest top instead, over a tutu and BM tights.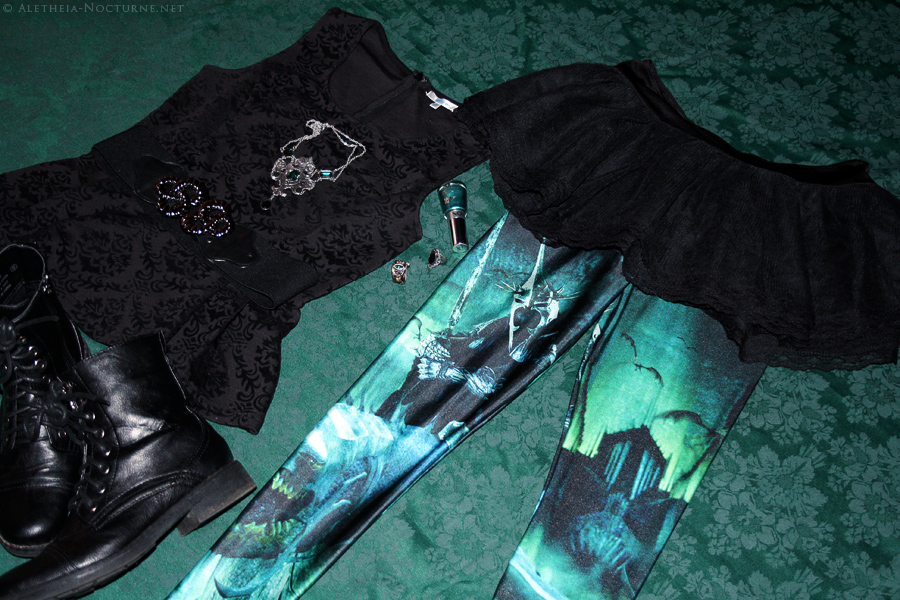 I also dug out my Ring of Barahir which, though not Ringwraith-associated, matched perfectly!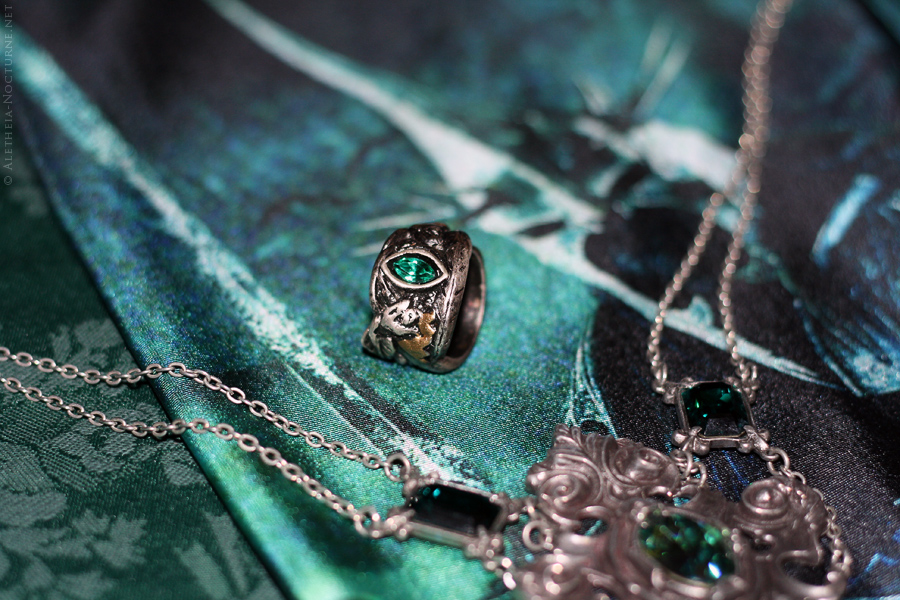 To finish up, I was excited to acquire a few things this week — the flag was from the concert, the wig is something that's been on my wishlist for ages (it's sooo nice, I can't wait to try it and hope it suits me :P), and Lowana gave me a print of Morgana (our favourite model), yay!