Harpsichord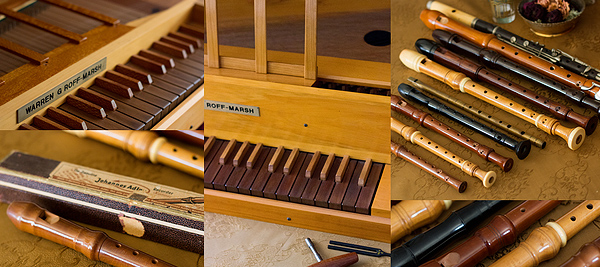 After a journey of nearly 2,000km, the instrument collection I was given (a harpsichord, clavichord and assorted recorders) is finally gracing my music room! Some very helpful family members babysat and transported them safely down from Brisbane to Melbourne, and I can't wait to get them back in full working order! Despite the harpsichord needing a serious tune and having a few sticky keys, I've already been inspired and delighted with the increased ease of playing while running through some of my early keyboard pieces. Me and a few friends are also looking forward to having a go at some ensemble recorder music.
New Piano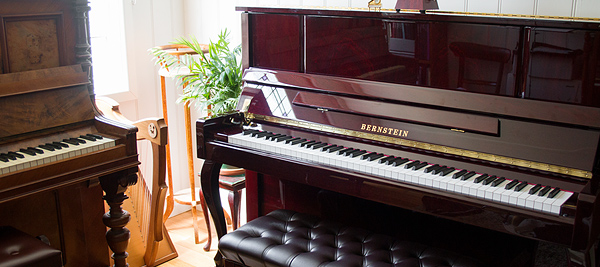 After a couple of years of careful saving, I was finally able to replace my piano (a solid but rather old German piece) with a nice new one! I was tempted by quite a few instruments during my piano-searching months, but ultimately ended up advantage of a great special on a pretty Bernstein upright. I had turned my nose up at the brand for a while (and at buying anything from a dealer), but when I tried the Elegance 121C again, decided that I liked its tone and responsive action enough to just go with it! At any rate, my budget and small floor space necessitated a compromise from the dream of a grand piano… I'm still looking for a home for the old one, which will actually be a bit of a wrench because I've grown attached to its tone and singing quality (the Bernstein is quite mellow and very "new-sounding")!
I'm really looking forward to finally progressing with a number of technically demanding pieces that have been nearly impossible to play on the stiff keys of my old one, sharing more recordings, and being able to offer a better piano for my students to learn on.
New Zealand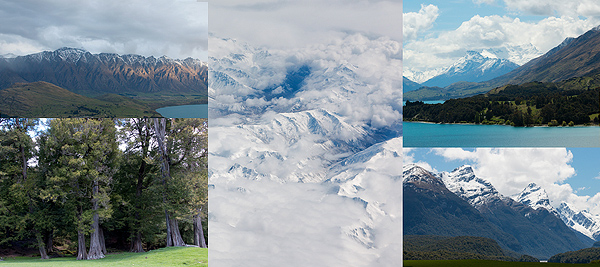 Adam and I also took advantage of an Air New Zealand sale and booked flights back to beautiful Queenstown in September. The beautiful country left such an impression on us during the Hobbit Fan Contest trip that it was hard to leave! So we can't wait to explore more of the Otago and Southland regions in a self-paced-style holiday. We're really excited to visit a few more of the landmarks, take snowy adventures, and find some awesome walking tracks through the beautiful red beech forests.