I learnt a few things this convention weekend:
It would've been worth the $250 Middle-earth ticket to get everything I wanted and avoid spending my whole time there in queues, but…

… flat shoes are a good choice otherwise.
An infected, impacted wisdom tooth takes the enjoyment out of pretty much anything.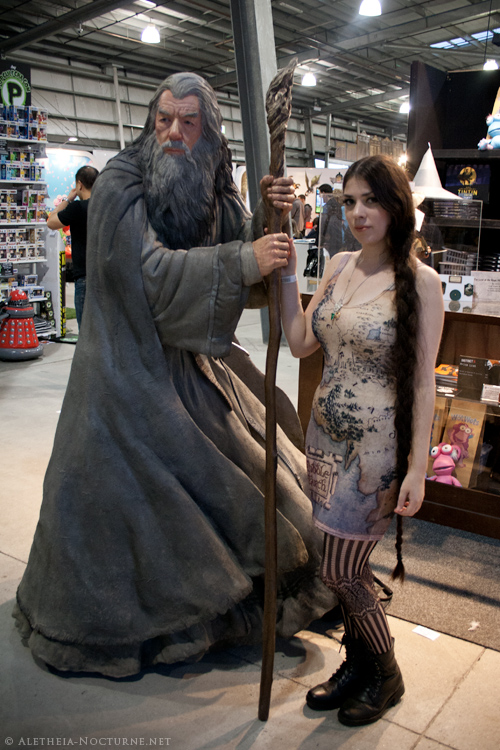 Unfortunately this was the "best" photo I had with dear Olórin. 😛 I just thought it was so cool that Weta came to Australia and had a booth there! This also marked the occasion of setting out from my front door wearing Black Milk for the first time. 😀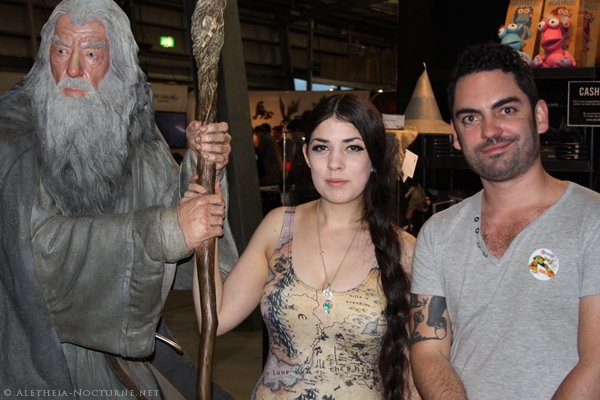 Johnny Fraser-Allen. Another winning mugshot of me. (Sorry, swollen cheek and all that…)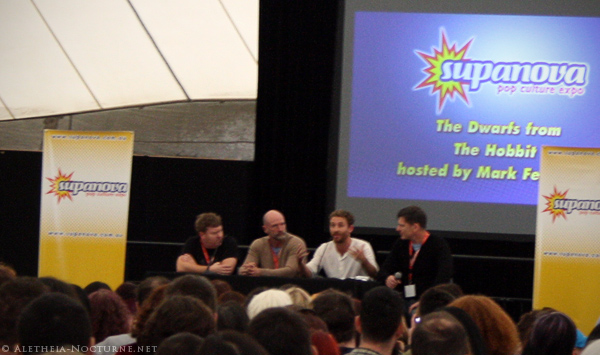 After a panel of Q&As with Stephen Hunter (Bombur), Graham McTavish (Dwalin) and Dean O'Gorman (Fili), hosted by Mark Ferguson (Gil-Galad!), I spent a little while in a panel delivered by Weta conceptual artist Johnny Fraser-Allen. He showed us some of the design stages that the Dwarves went through and talked about his role in their character design, and how he came to work at Weta. In order to try and catch Dean O'Gorman for an autograph I had to leave the panel early but it was to no avail – Dean had already left. I exchanged my token and had a photo taken with Graham instead!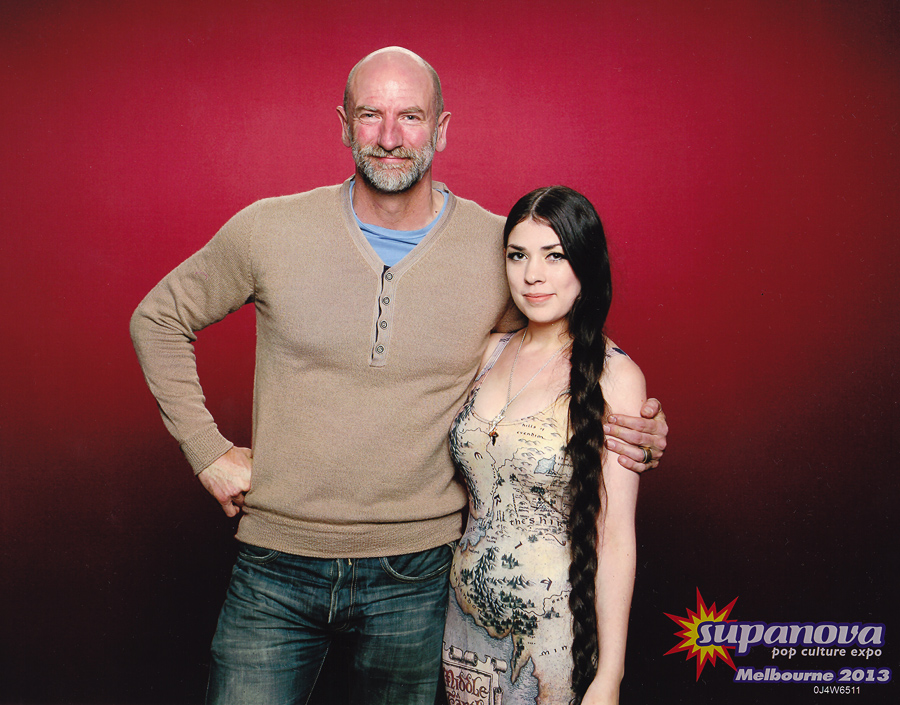 Graham McTavish (Dwalin)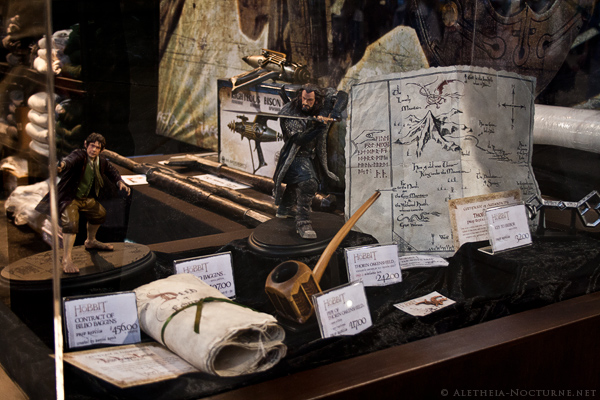 You can buy these from the Weta store, but it was nice seeing everything I can't afford in person!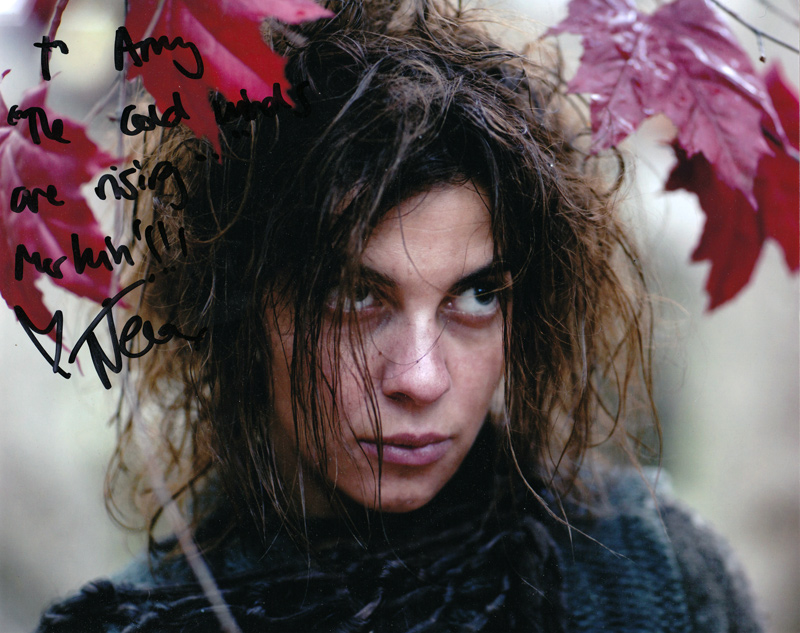 Got to meet Natalia Tena again. It says "The cold winds are rising" and "Merkin!!!" 😀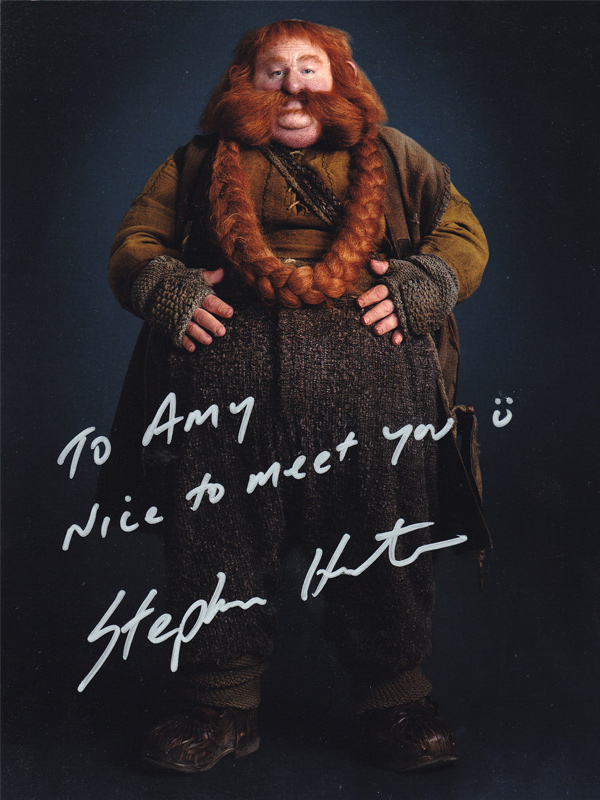 I am now recovering from wisdom tooth surgery (finally got them all removed) and feel rather rubbish, so things may be quiet on the blog front for a bit!