This won't be a very visually inspiring post, but I might as well share! I went to Oz Comic-Con in Melbourne a few weeks ago to catch their Middle-earth lineup of guests, which included Faramir, Pippin, Bombur and Ori. After an unintentional sleep-in, slow traffic, a full car park and long queues (even for pre-paid tickets :/ ), I sadly missed David Wenham's panel, but was in good time to sit down comfortably for the remaining two by Billy Boyd and the Dwarves!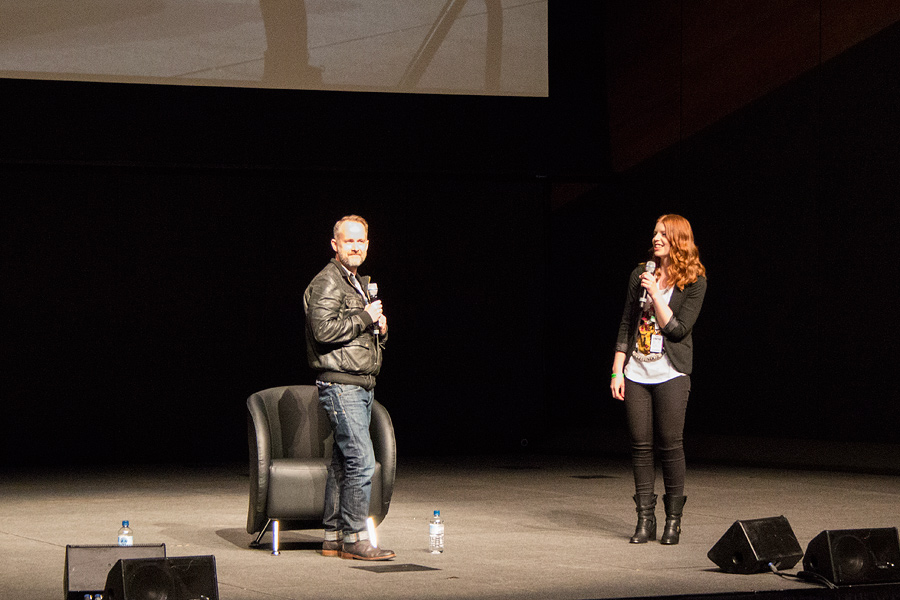 Billy drew quite a crowd, and his panel sort of took the form of a stand-up comedy session interspersed with fan questions.
Highlights:
Strongly suggested that everyone pirate (or legitimately buy) his band's new album.
Rattled off a list of Australian cities to see where people had come from. Asked "what's in the middle?" (most of our cities are coastal) and everyone said, "nothing! It's too hot!". He asked if it ever snows in "the middle" (no), and after that, "it never snows in the middle" became a bit of a running joke. 😛
Someone asked, "who do you look up to?" and he said, "I look up to most people, I'm only 5'7″."
Called Dominic Monaghan, currently in Peru, and put him on speaker phone for a few minutes! Reminded me of a convention 10 years ago where Dom had been the main guest, but had to pull out because it conflicted with the filming schedule of LOST. Despite that, the staff at the convention managed to get him on the phone for a bit to answer questions.
Described what it was like kissing Viggo. Unfortunately didn't phone Viggo. 😛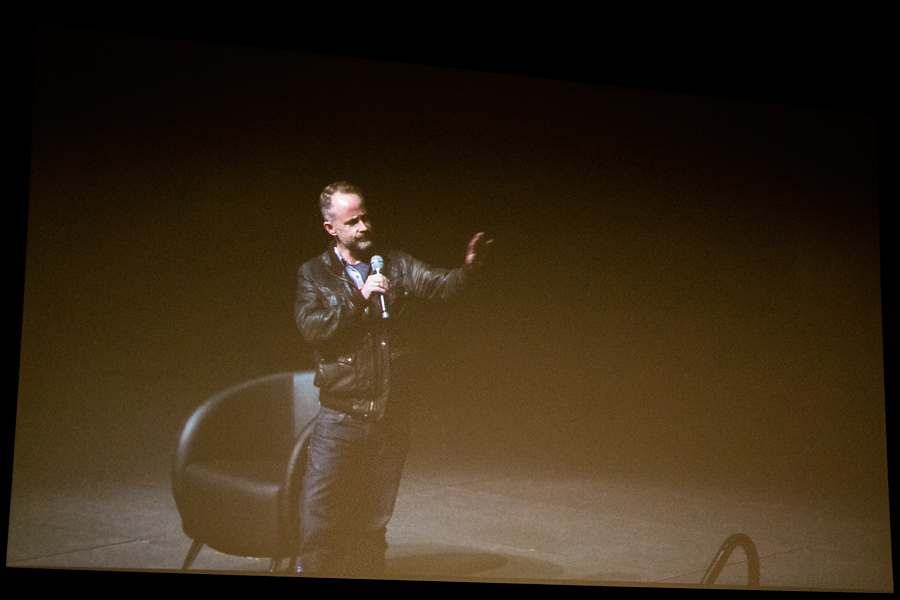 The next panel, in a much smaller room, featured Stephen Hunter (Bombur) and Adam Brown (Ori). It was fun hearing a few stories from them, and I even asked a question: "Do you guys wish you'd be able to act in the Rivendell fountain scene?" Their answer was basically "no"! 😛 The scene, only found on the extended DVD set, and as far as we know, totally computer-generated, plays homage to the book where the dwarves all strip off at one point for a wash in the river. Except in this version, the dwarves, no doubt filthy and exhausted after a long chase scene, are completely defiling a fountain in Rivendell by treating it as their personal water park.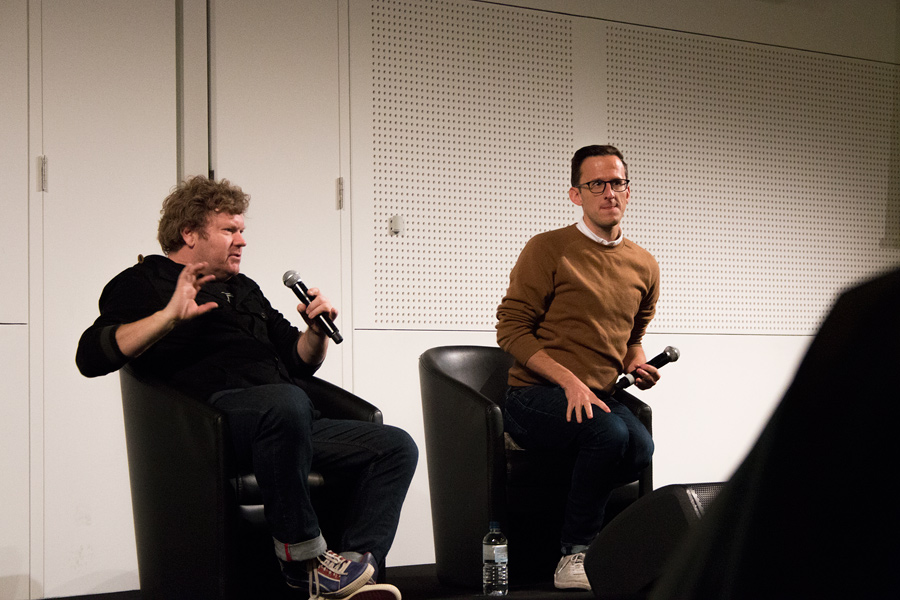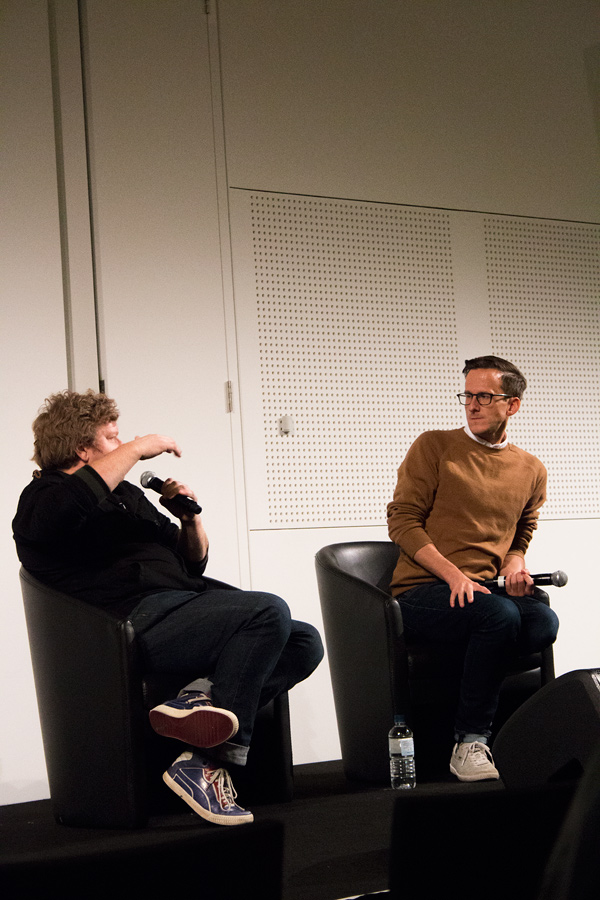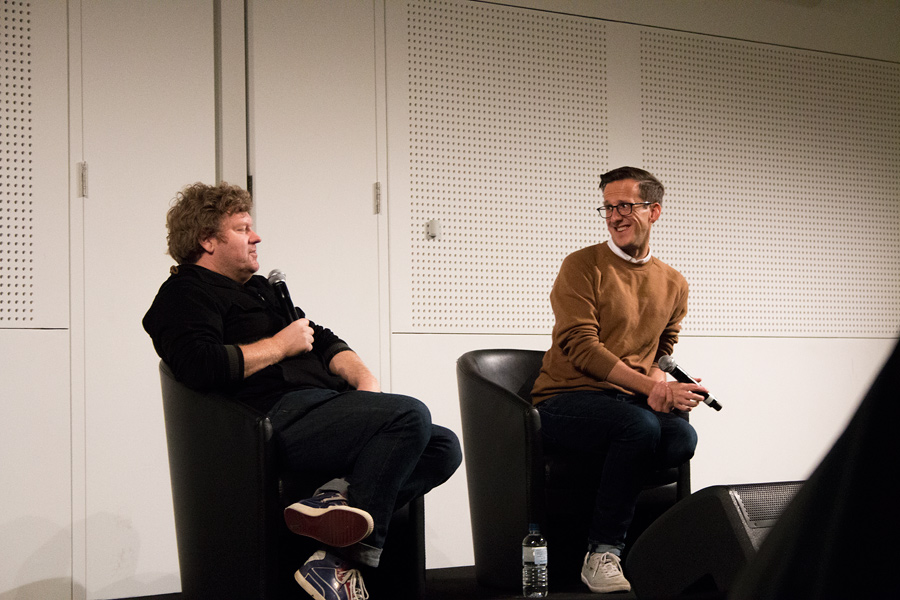 I'm currently saving for a new piano (yay!), so I resisted getting any paid photos, autographs or general merchandise, and only bought one thing: a book of evermoretoons' Fan Art of Middle-earth. It makes a unique addition to my collection!
L: I chatted briefly with a lady at the Red Carpet Tours booth, who do Lord of the Rings tour packages in New Zealand. There was a giant plush of Azog's warg there?! 😀
R: I wore a pretty floaty dress with elf ears.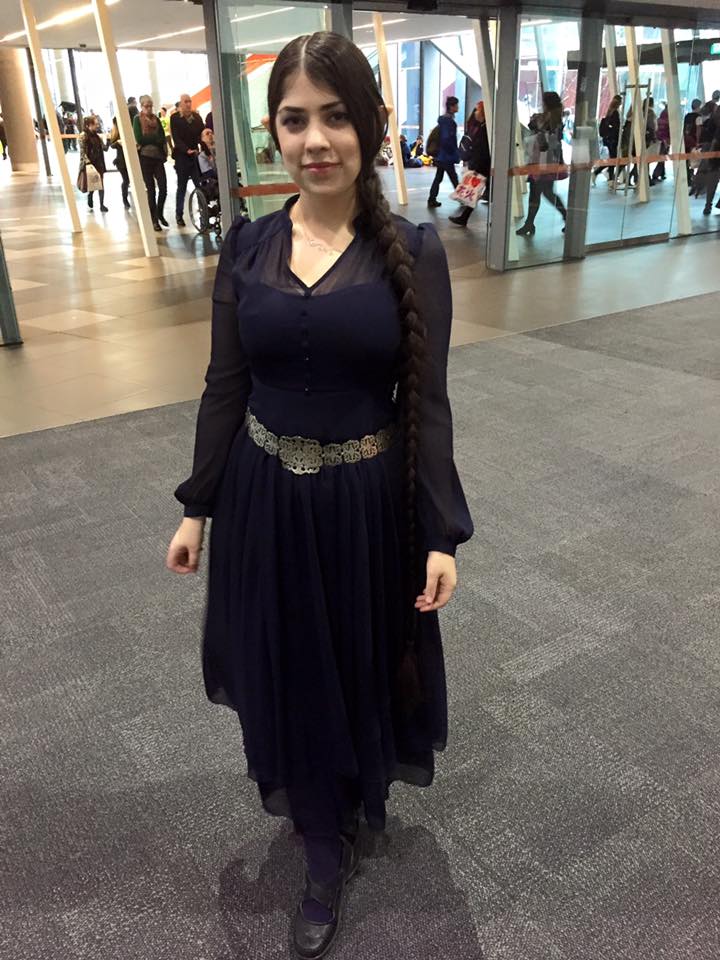 I look a bit derpy, but that was the only picture from the day to share!
I also had a browse Nightshade FX's stand which was pretty cool, as well as checking out the specimens at Martins Butterfly World: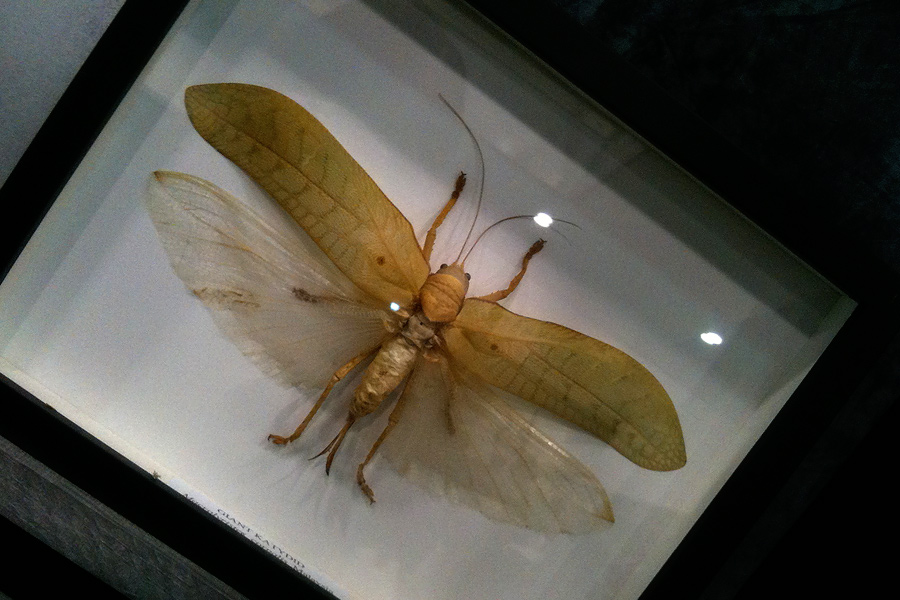 Adam is an avid bug collector and the presentation of these reminded me to encourage him to display his properly sometime, too!