I've got a lot of posts lined up – today I'm just sharing a small photo set of hair pics!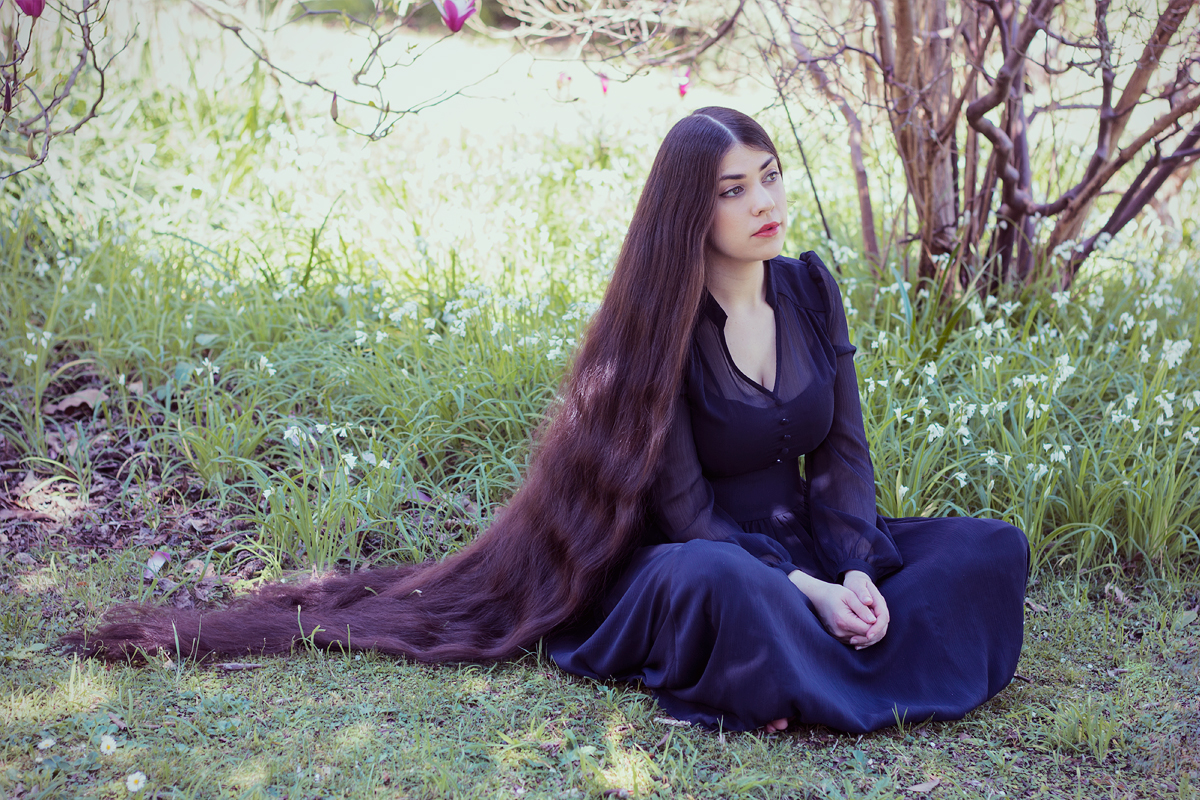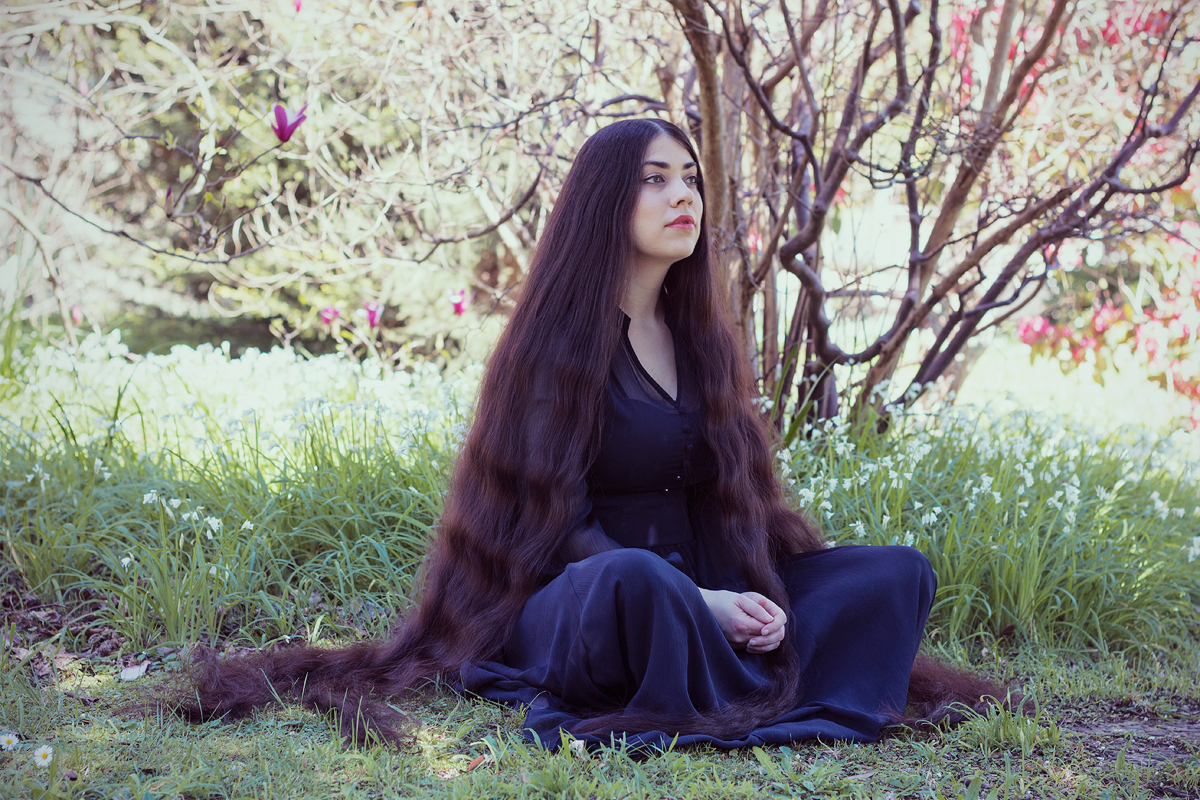 A sparkle through the darkling trees,
a piercing glint of light he sees,
and there she dances all alone
upon a treeless knoll of stone!
Her mantle blue with jewels white
caught all the rays of frosted light.
She shone with cold and wintry flame,
as dancing down the hill she came,
and passed his watchful silent gaze,
a glimmer as of stars ablaze.
And snowdrops sprang beneath her feet,
and one bird, sudden, late and sweet,
shrilled as she wayward passed along.
~ from The Lay of Leithien, J.R.R. Tolkien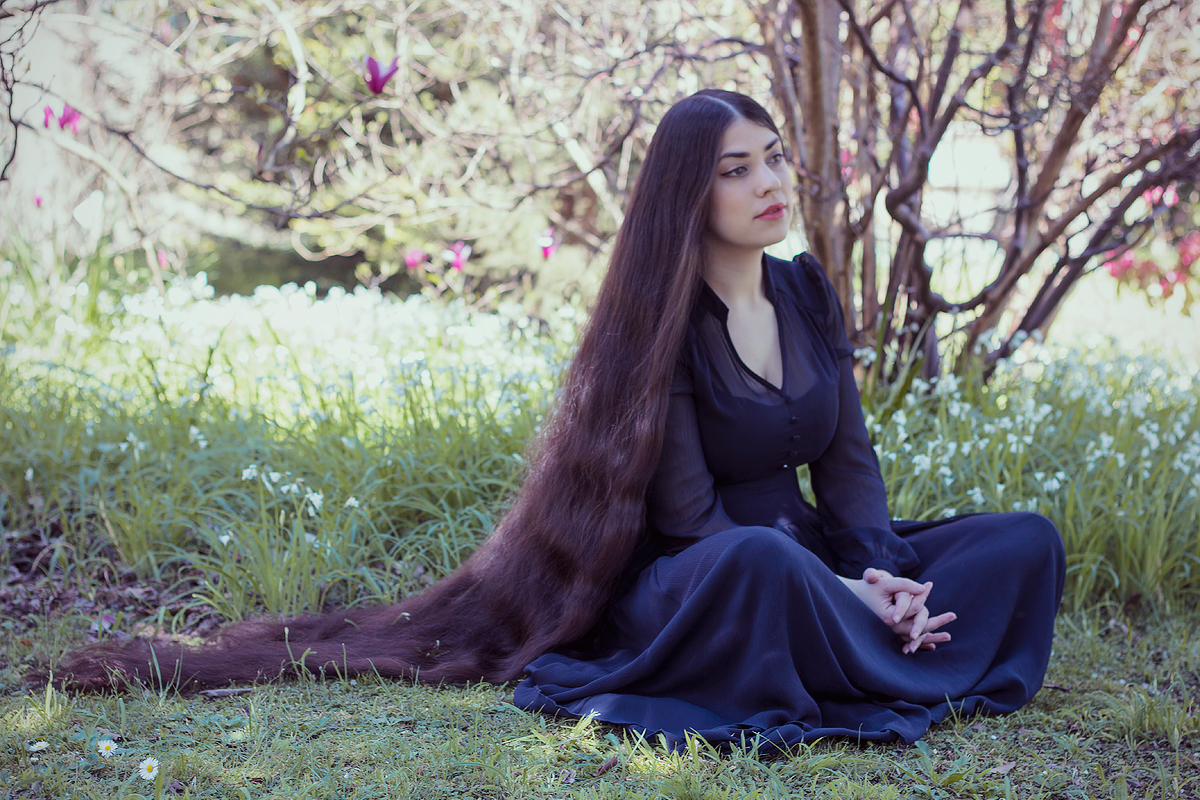 Aaaaand being interrupted by my baby: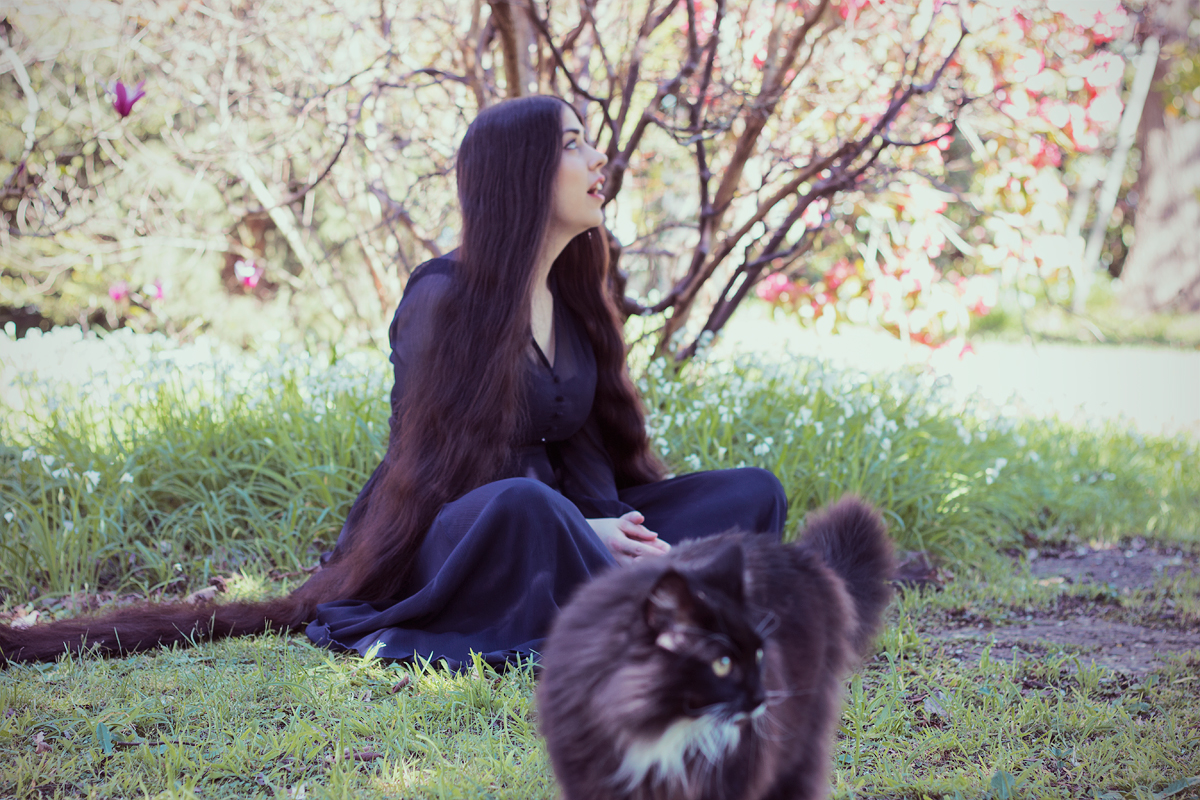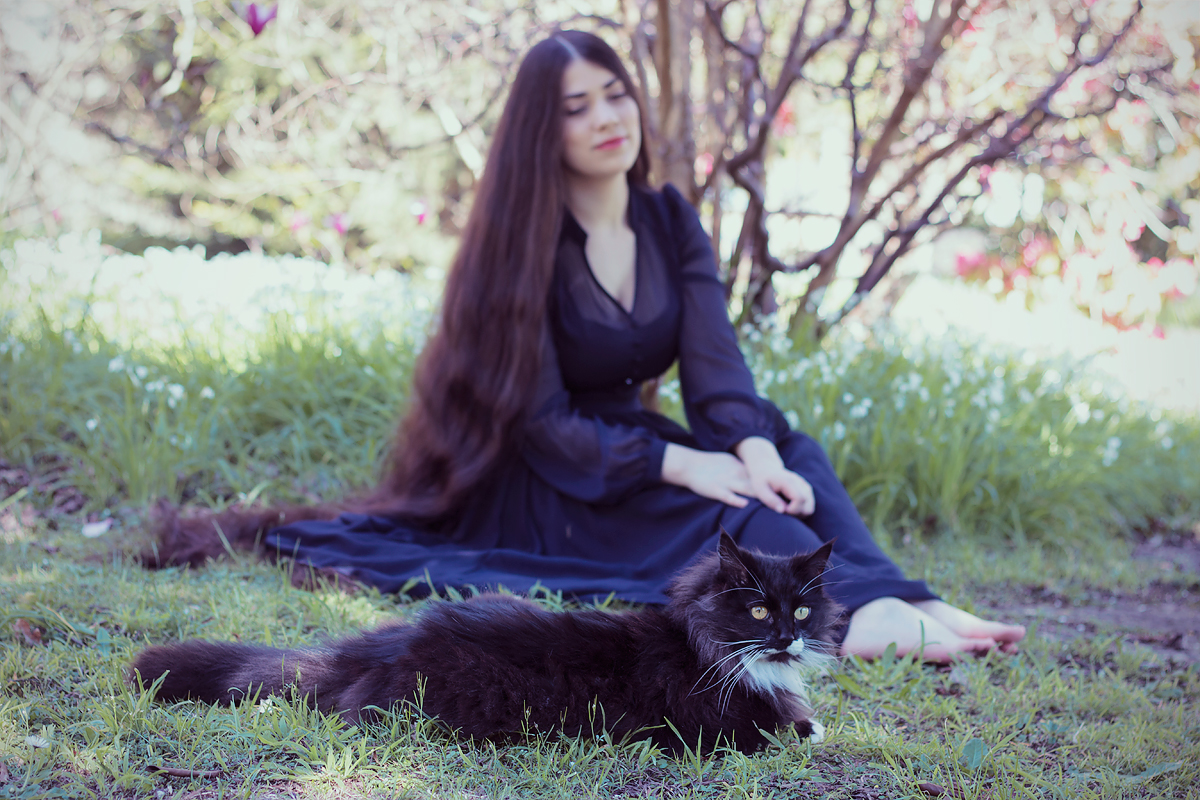 We also took some pics in the full sunshine – it's good to be able to compare length over time. I'm a little bit unnerved by it these days, to be honest, but I think I can bear to maintain it for a bit yet. 😉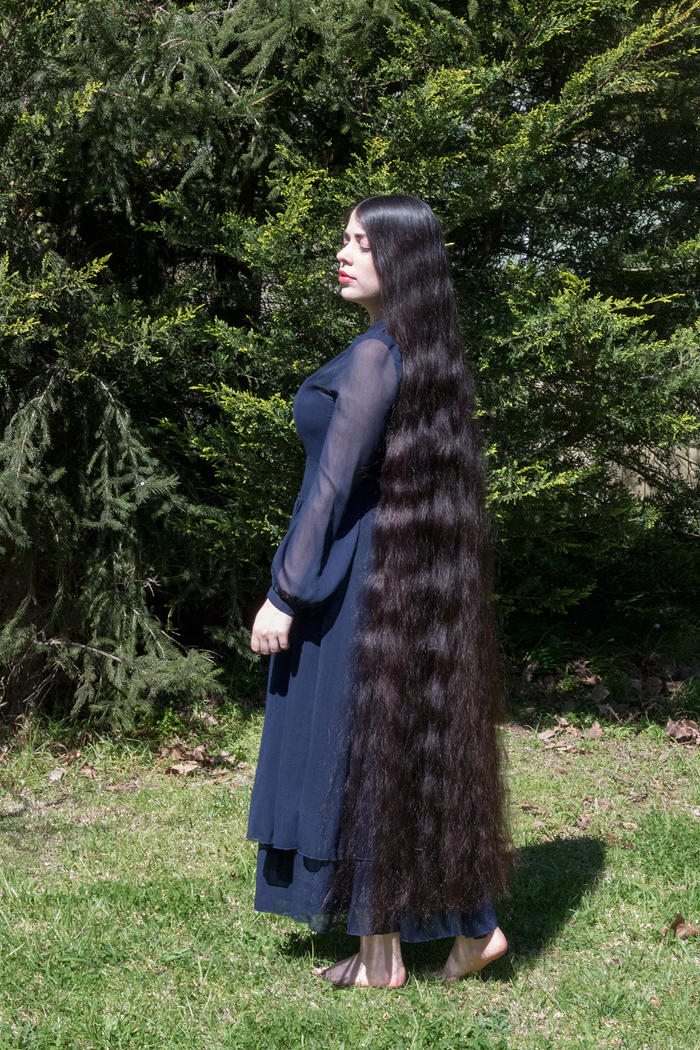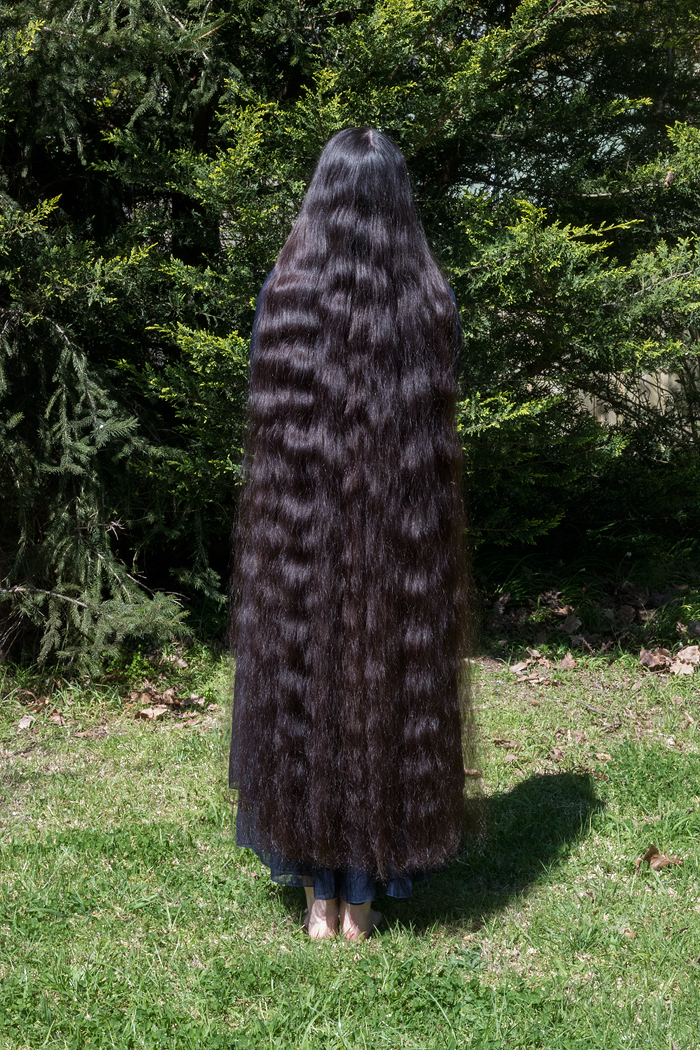 I began growing my hair out around the height of my Lord of the Rings obsession 13 or so years ago, wanting to look as much as possible like Arwen! One of my main hair inspirations these days however, is the character of Lúthien from The Silmarillion who, in one part of the story, was able to magically grow her hair very long and weave it into a sort of cloak, imbued with the power to make things sleep. In true Rapunzel style, she also used it to create a rope to escape from her prison. If I only had a slightly more "Elvish" height and build (and looks!), I'd love to create a Lúthien costume!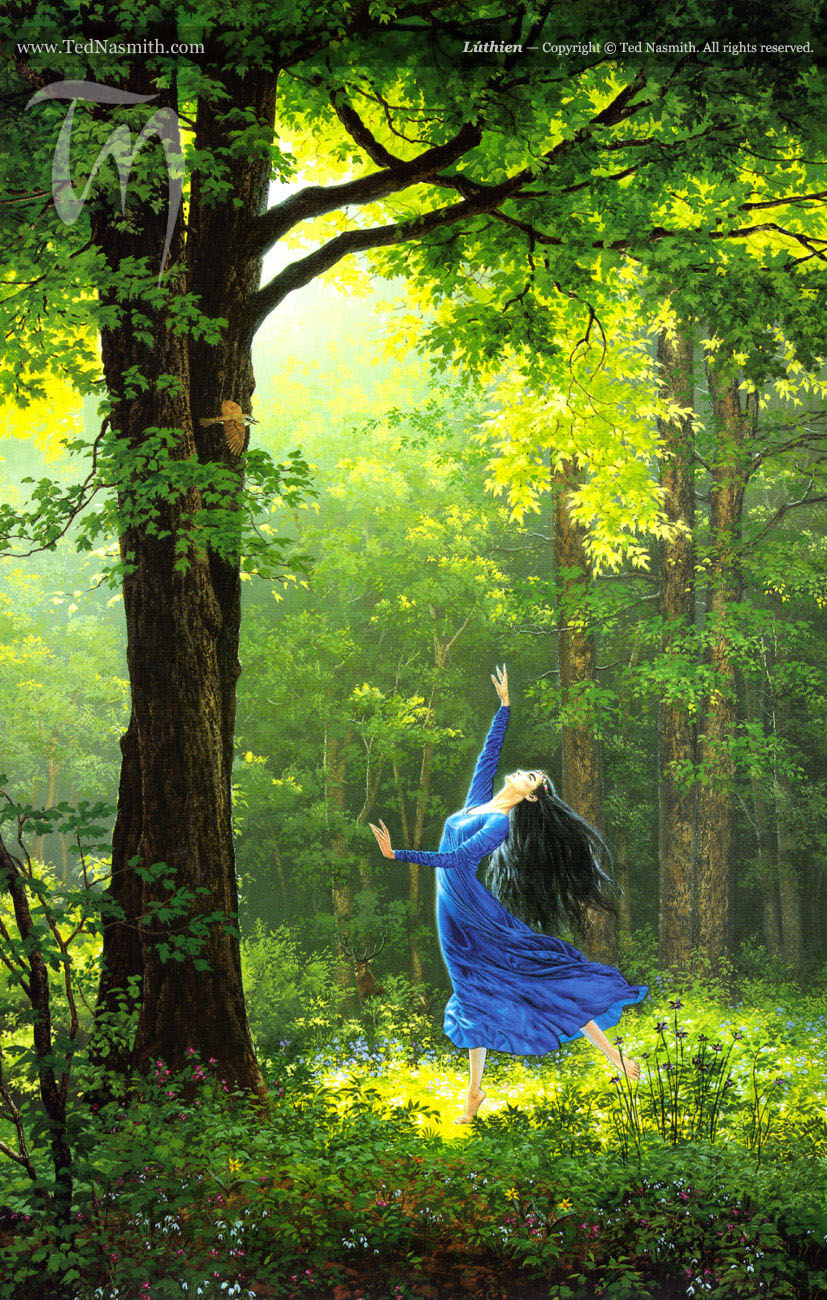 Art by Ted Nasmith
What's the longest you've ever grown your hair?