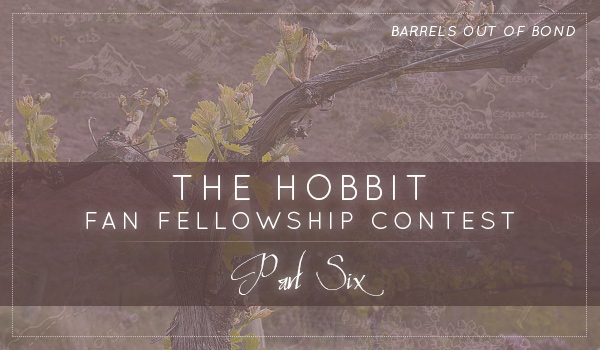 This is part six of my Hobbit Fan Contest series, where I document being a winner and spending a week in New Zealand (Middle-earth!) with a group of some of the biggest Hobbit fans in the world. I still can't believe I got to have this all-expenses-paid VIP experience and see such a longtime dream come true. You can also read more about the contest and how I won here.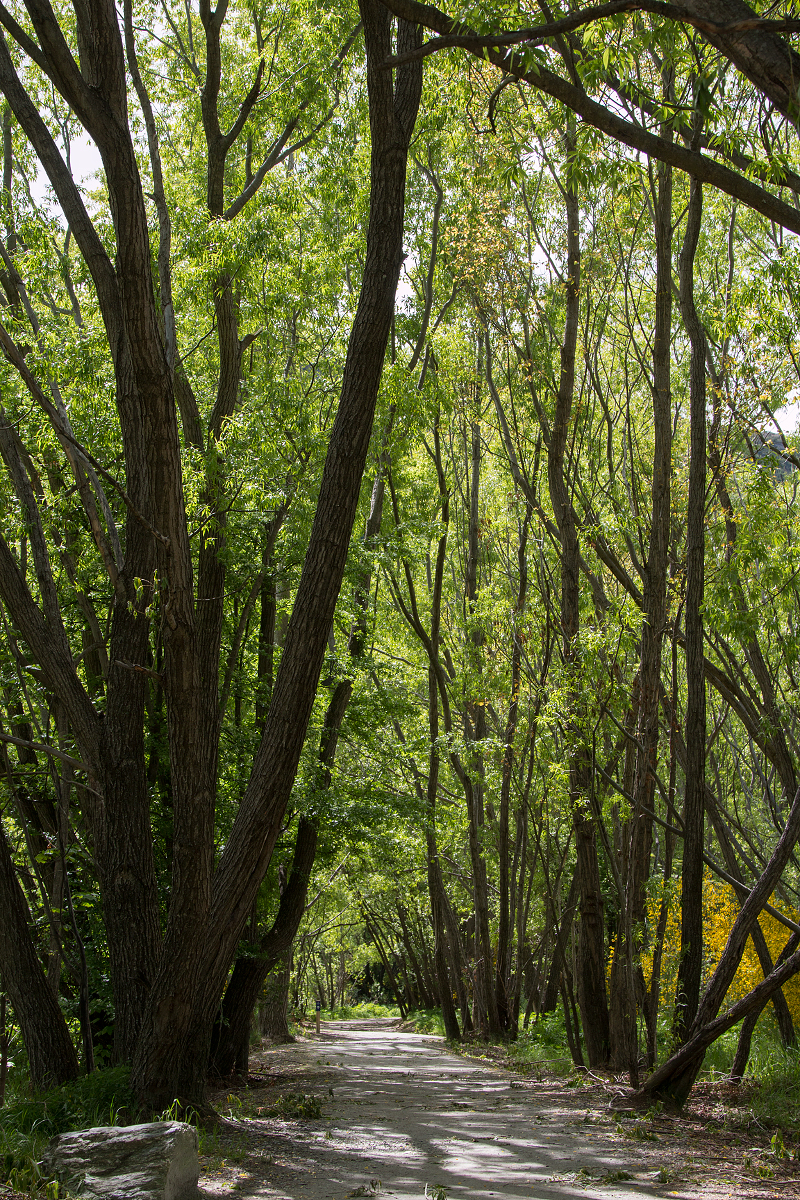 Arrowtown
It was another gorgeous spring day in Middle-earth! For our second day in Queenstown, the company of 150 fans would be split into four groups. Activities – a boat cruise/sheep farm experience, Shotover jet-boating, cycling, and wine tasting tour – had been planned and assigned based on preferences we had made a few weeks earlier (and seat availability). Alas, most people had picked the boat-cruise-across-the-lake activity, so our first preference didn't get through, but we realised that they were all worth partaking in anyway! We were allocated spots on the winery tour and boarded a minibus at about 11am, with half a dozen others. It was a bit of a disappointing turnout (some people may have opted to spend the day in town instead), but smaller numbers actually makes for a good opportunity to get to know people better!
The wine tour was with Appellation Central, and our guide was its founder, Phil. Our first stop in this popular wine-growing region of Central Otago was gorgeous Arrowtown, not far from Queenstown, which has a rich gold-mining history. I used the time there to wander down to the river, then checked out a few shops – one shopkeeper even recognised Adam and I as being part of the Fan Fellowship, because of all the news segments on local TV!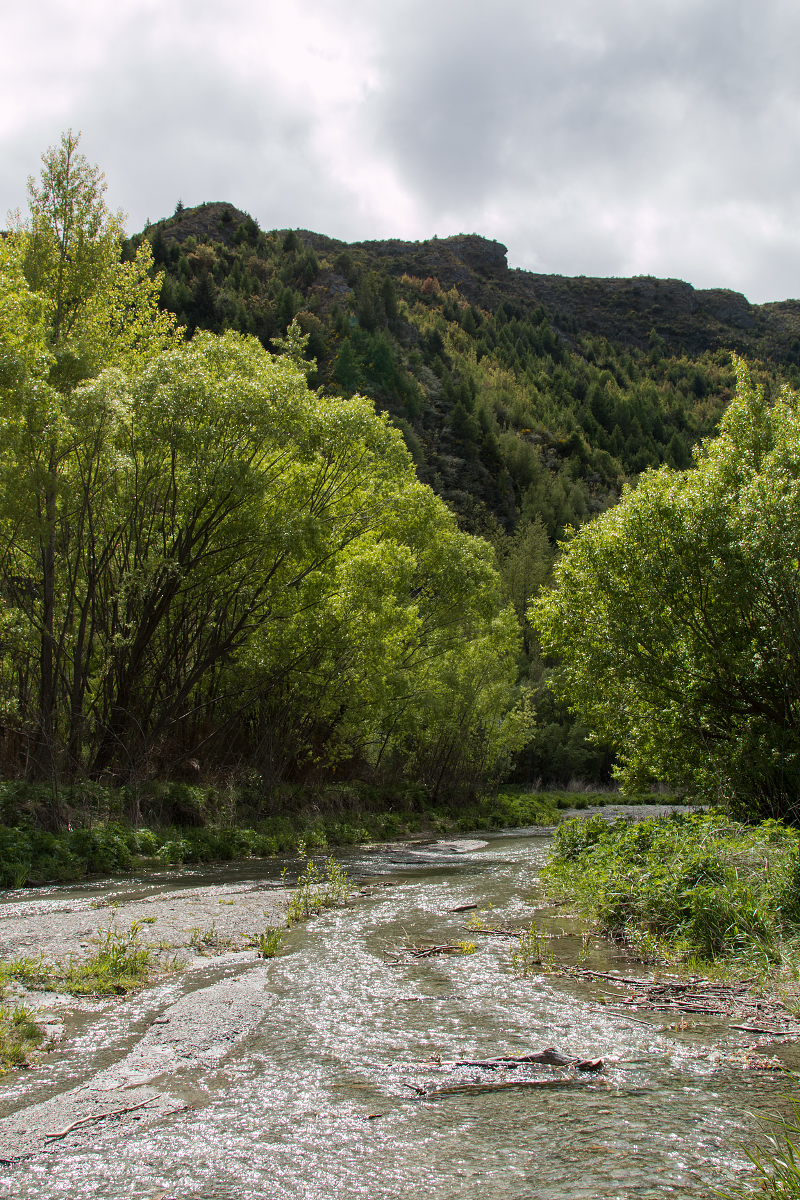 The Arrow river
Arrowtown is close to locations like Skippers Canyon (the Ford of Bruinen), the Kawarau River (a section of the gorge was used for the Argonath sequence, and the Anduin) and the location for the Gladden Fields. Our wine tour guide provided us with some local history as we journeyed around, and then took our little party through the Gibbston Valley.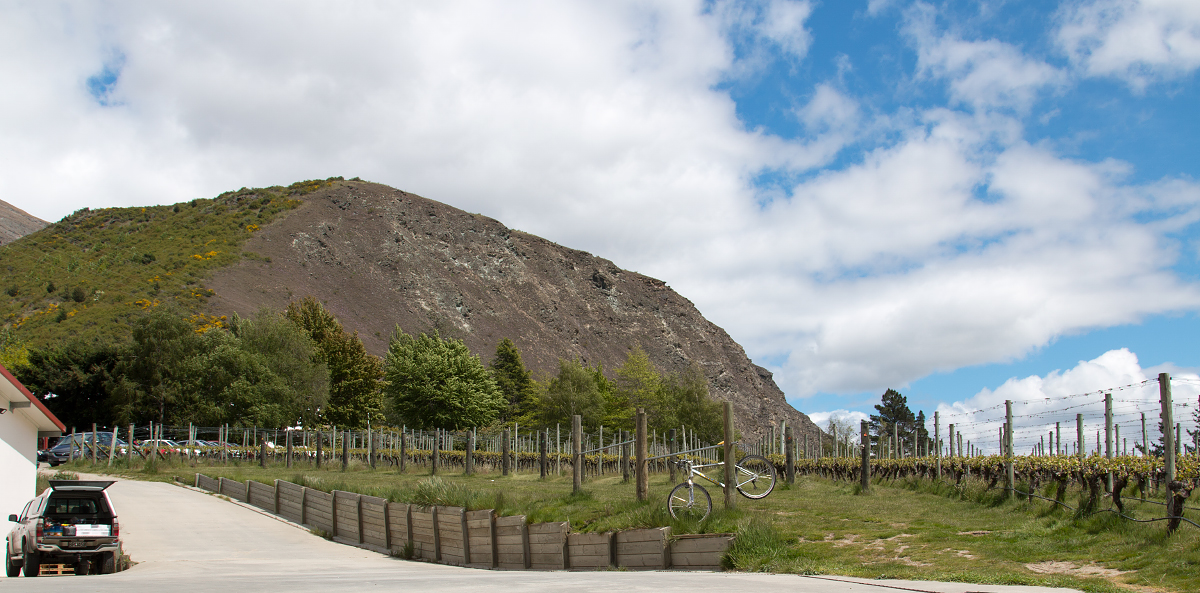 We took a tour through the Gibbston Valley winery's wine cave barrel hall next. The temperature is the same inside year-round.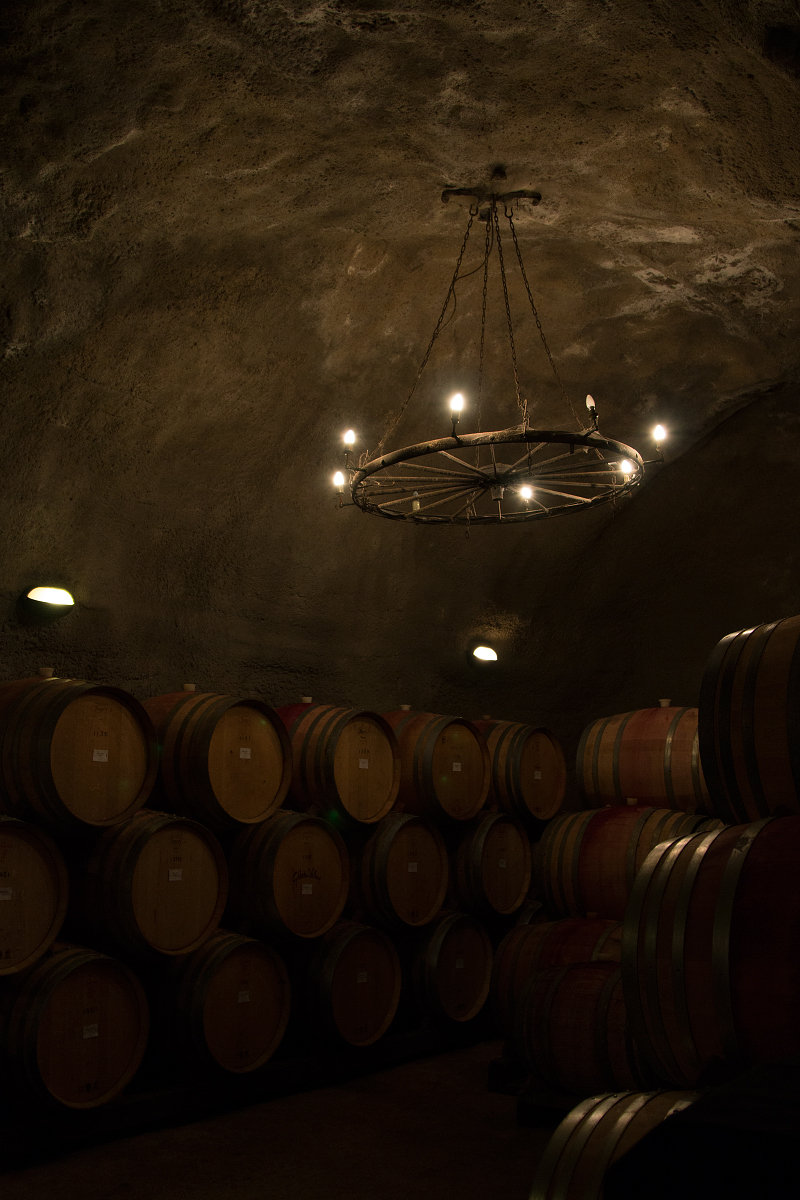 They explained the origin of all the barrels and significance of the wood used.
We were given a tasting session at the back of the cave. The only thing stopping us from buying anything was that it would need to be carried for the rest of the trip in our already-tiresome luggage! The winegrowers here were also familiar with where we live in Victoria (a wine-growing region where everyone who hasn't worked in a vineyard/winery knows someone who has :P).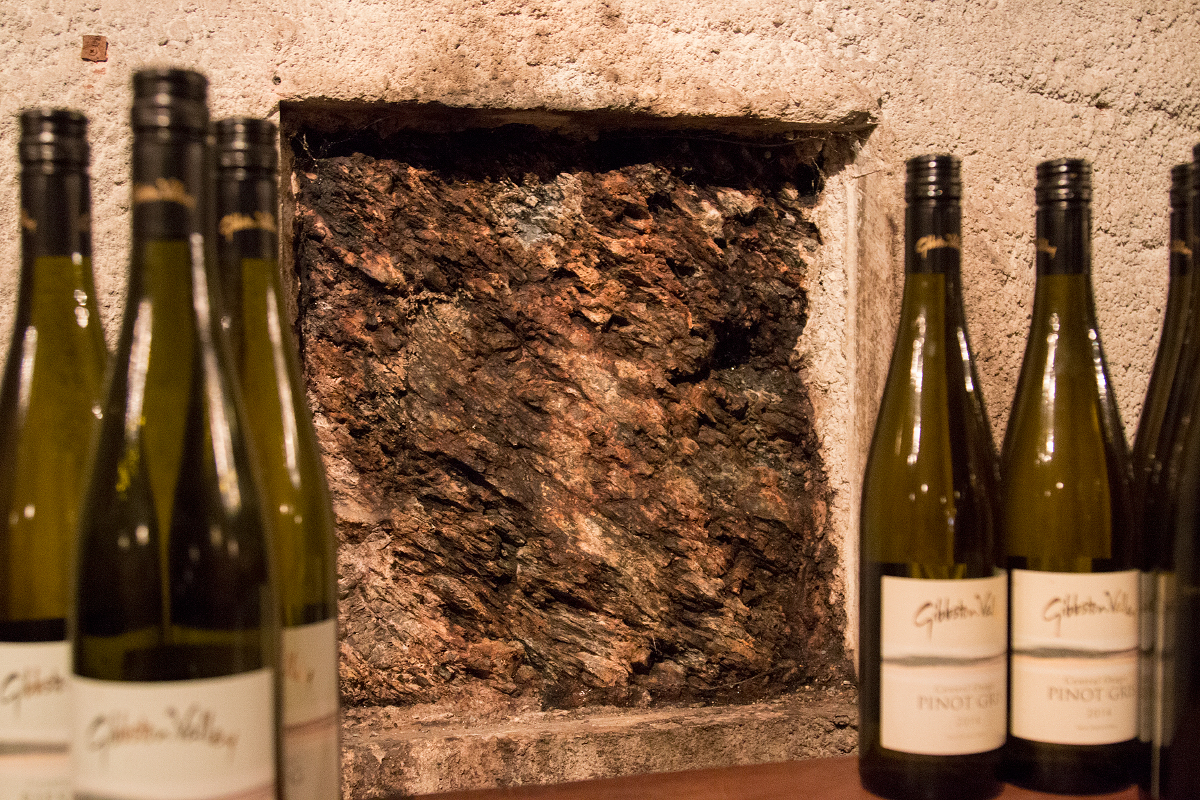 The 76m "cave" had mostly been dynamited into shape, because the schist was so strong that it damaged the excavation equipment. The cutaway above shows what the bare rock looks like.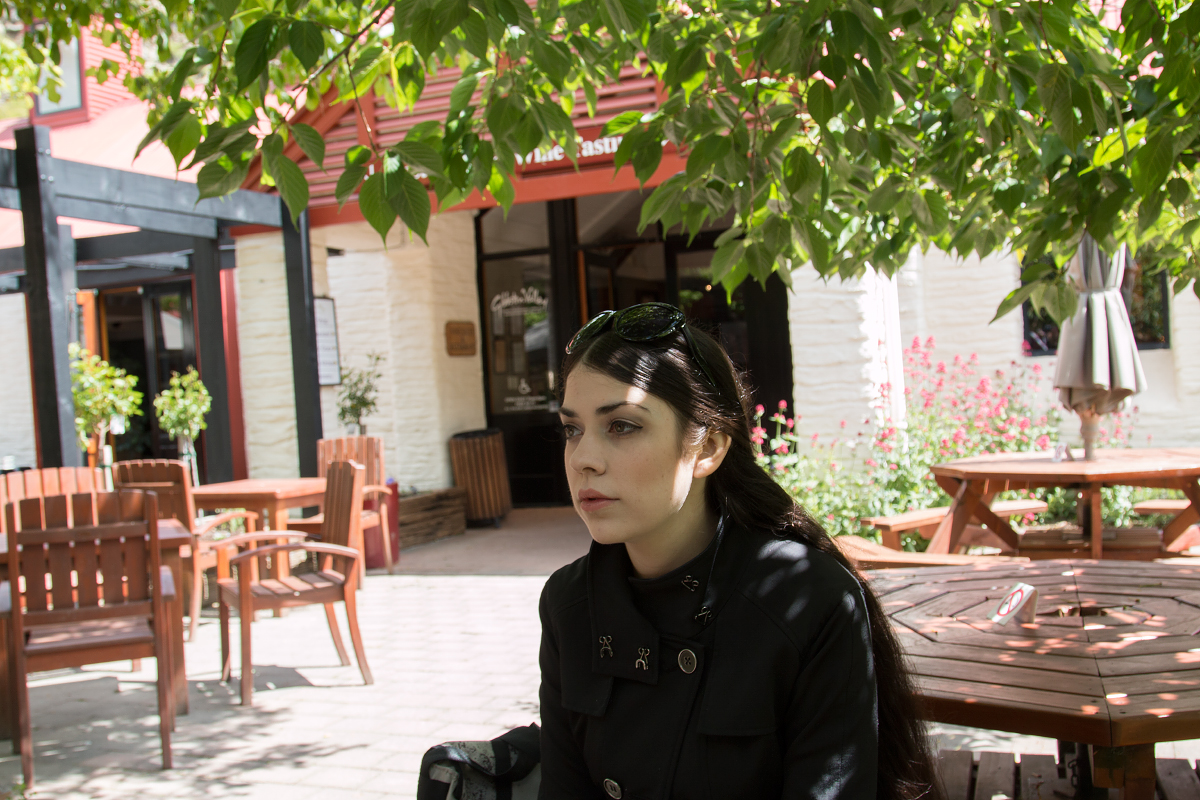 Happy and sleepy
Lunchtime! I wish I could eat a platter like that every single day.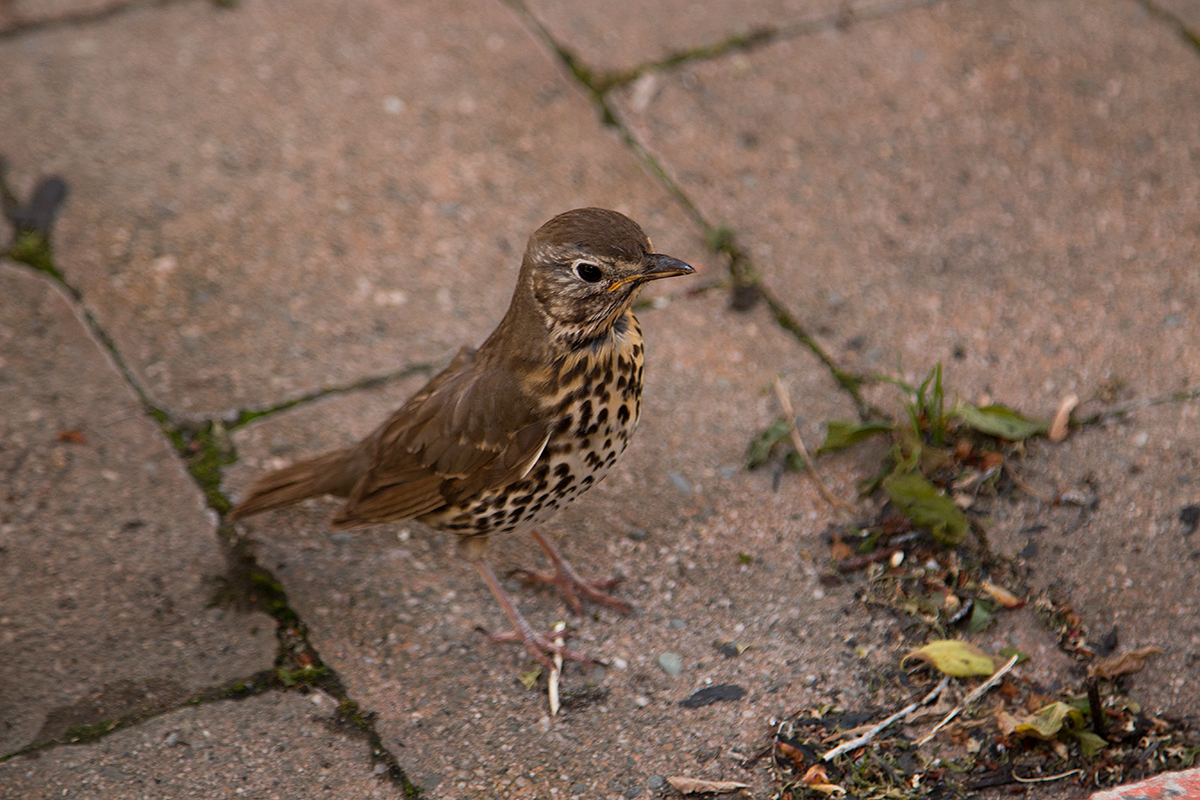 A cute little thrush joined us – no sign of dragons, though!
We gave an interview (one of 3 or 4, actually) to the media crew, but were probably too boring to have been featured in the daily video diaries!
At any rate, the next stop was Mt Rose Wines. We enjoyed a tasting there too, but had taken so long at lunch that there wasn't time for a third stop.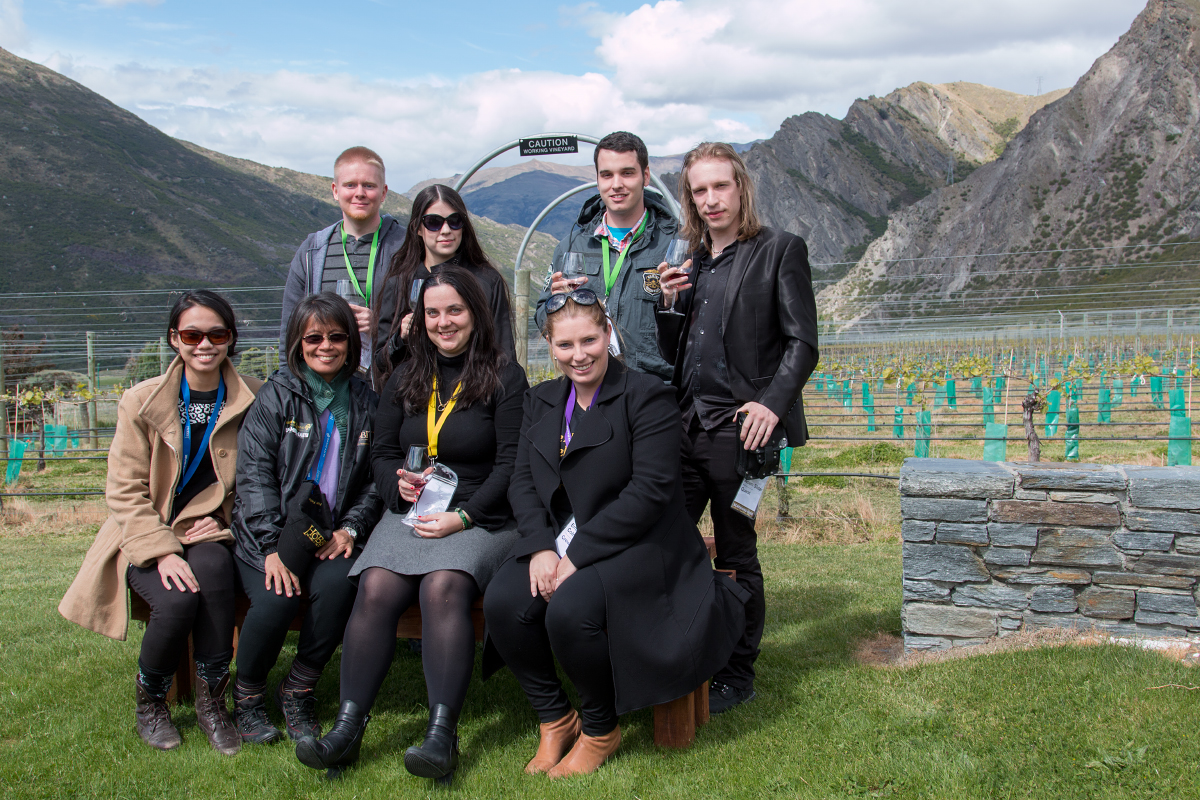 Winners from the United States (green), us, winners from the Philippines (blue), the Bulgarian winner (yellow), and our Roadshow/Warner Bros. contact (purple), from the same city as me (which was pretty cool). The Filipino story was actually very sweet, because two sisters had independently won – they were able to bring their parents because of it and enjoy the trip as a family. They were really nice… but then, I didn't meet anyone who wasn't. 😛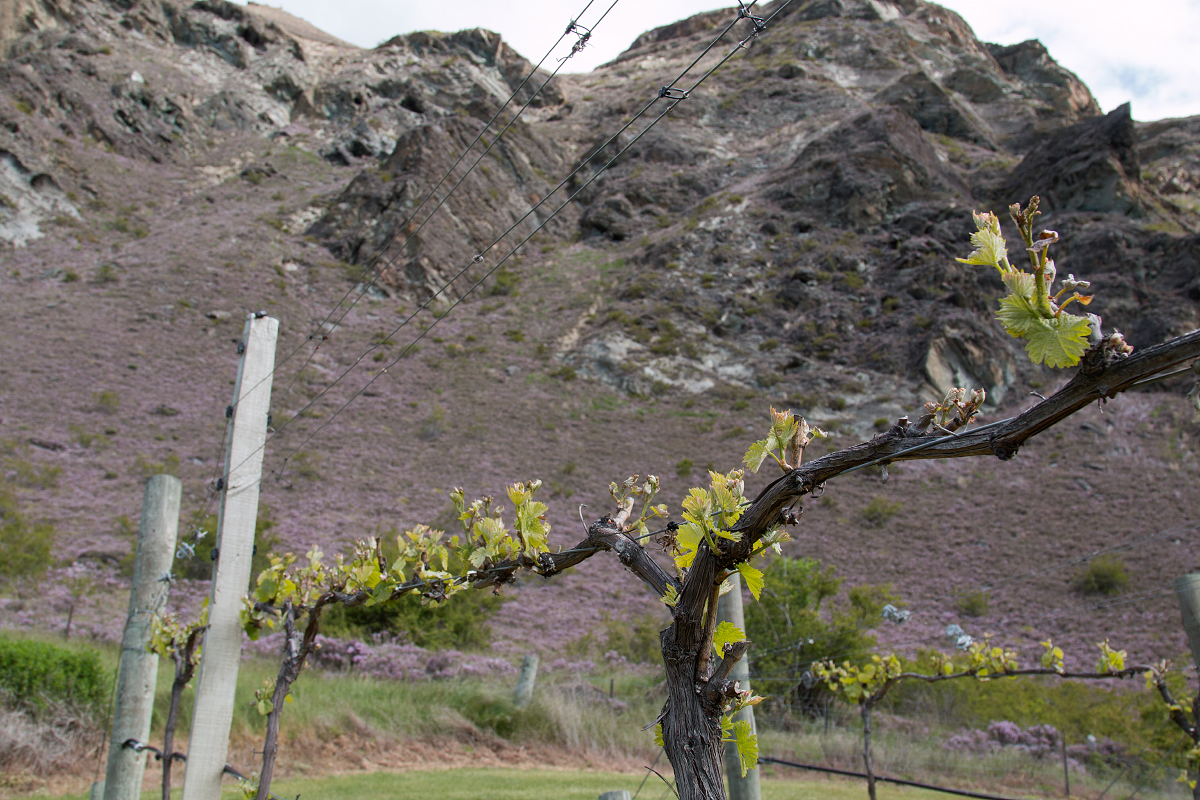 The pinkish-purple colour covering the hills is actually wall-to-wall wild thyme!
Up close – the thyme in flower
More thyme! It really does cover all the hills around!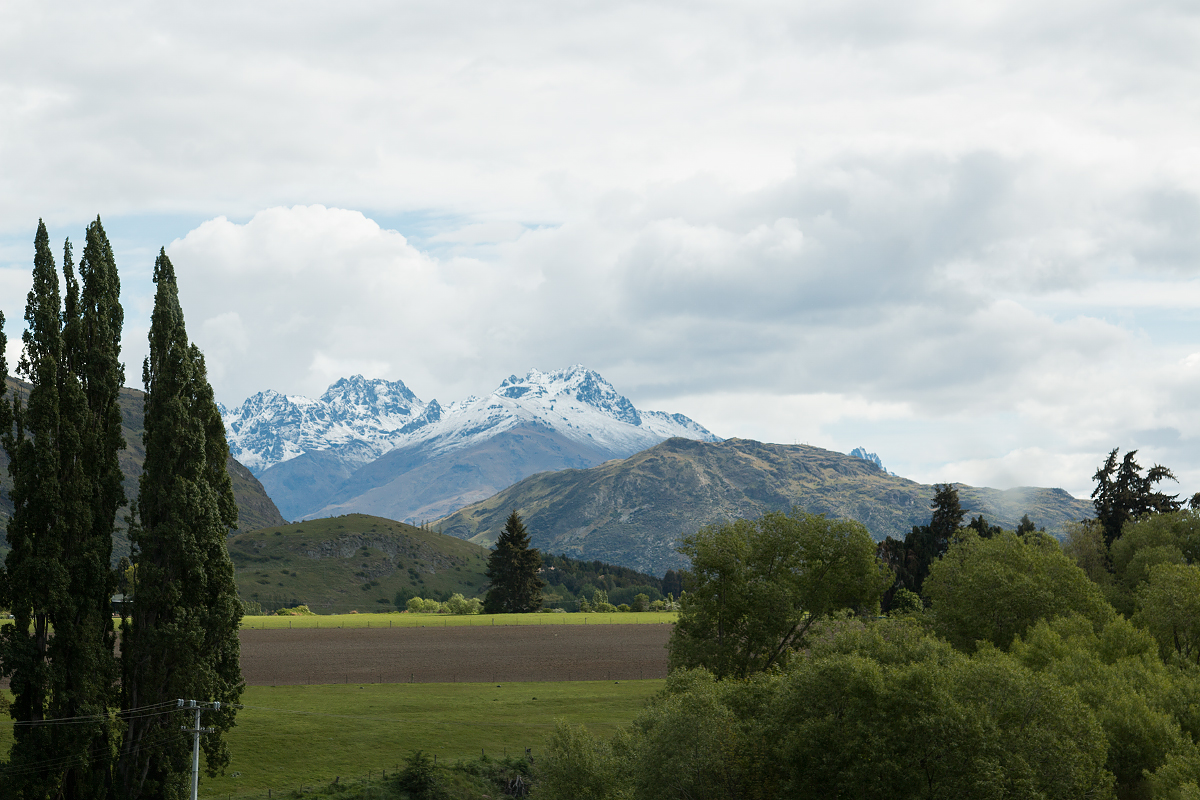 On the return journey we stopped to enjoy some views.
Left: The famous Kawarau Bridge Bungy over the Kawarau river | Right: Looking in the opposite direction over the gorge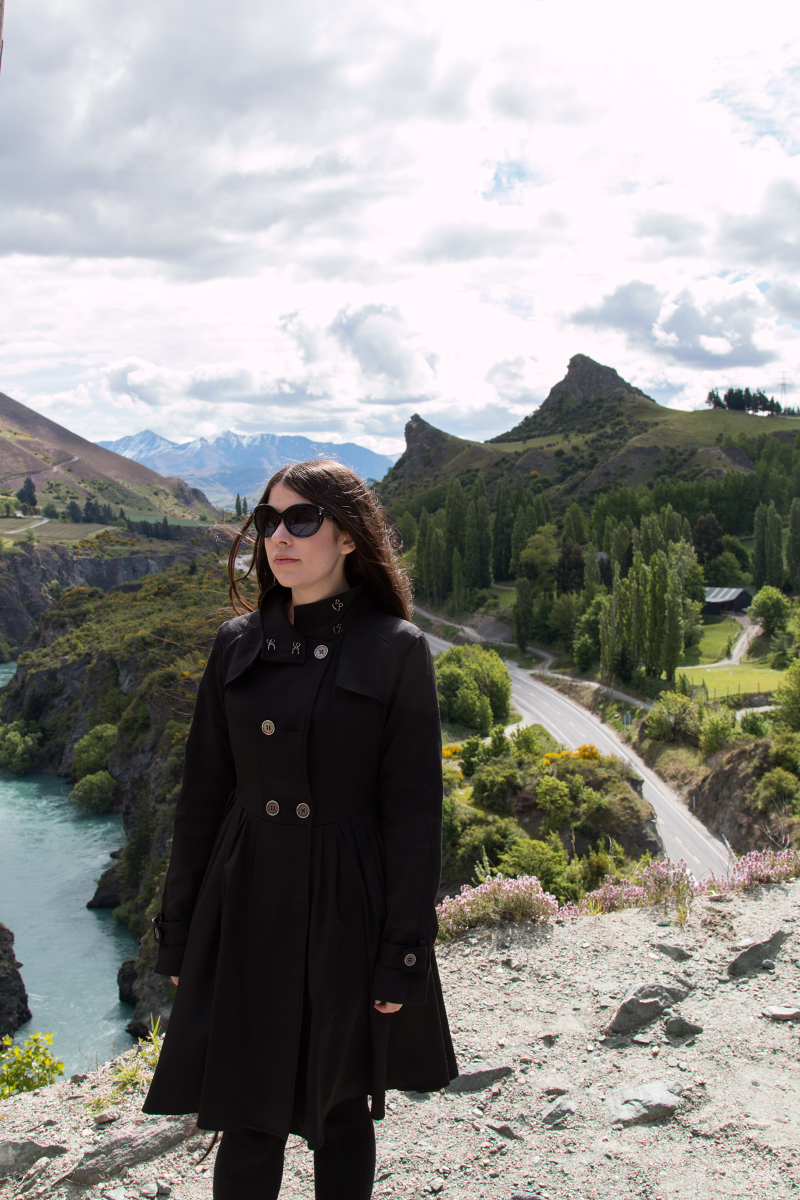 The rocks sticking up like noses, right of my head, are called the Judge and Jury.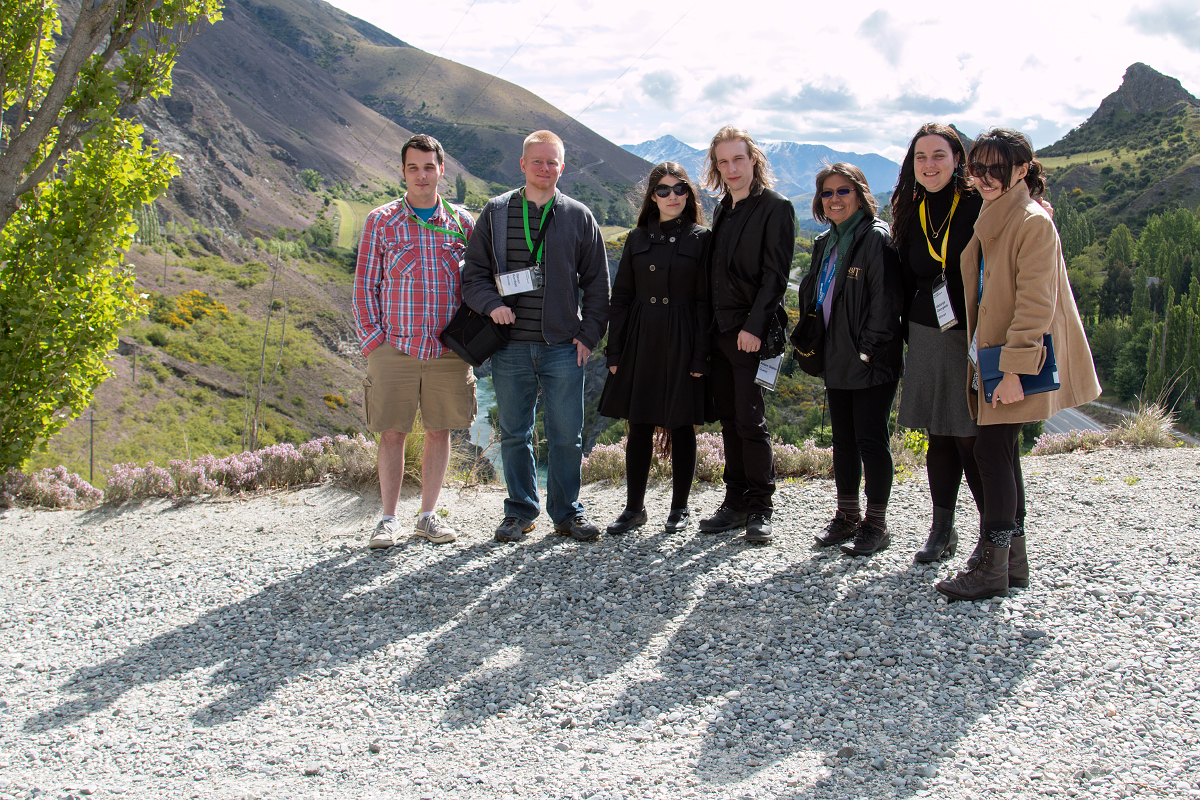 Our group again – we stopped on the old highway for these.
Once the tour concluded there were still a few hours of light left to do something with. We couldn't seem to rouse a team to take a helicopter ride into the mountains with, so decided to take the Queenstown Gondola up to Bob's Peak for some chilly scenery.
It was a nice walk from our hotel on the edge of the Lake. The gondola ride isn't cheap but was worth it for us personally.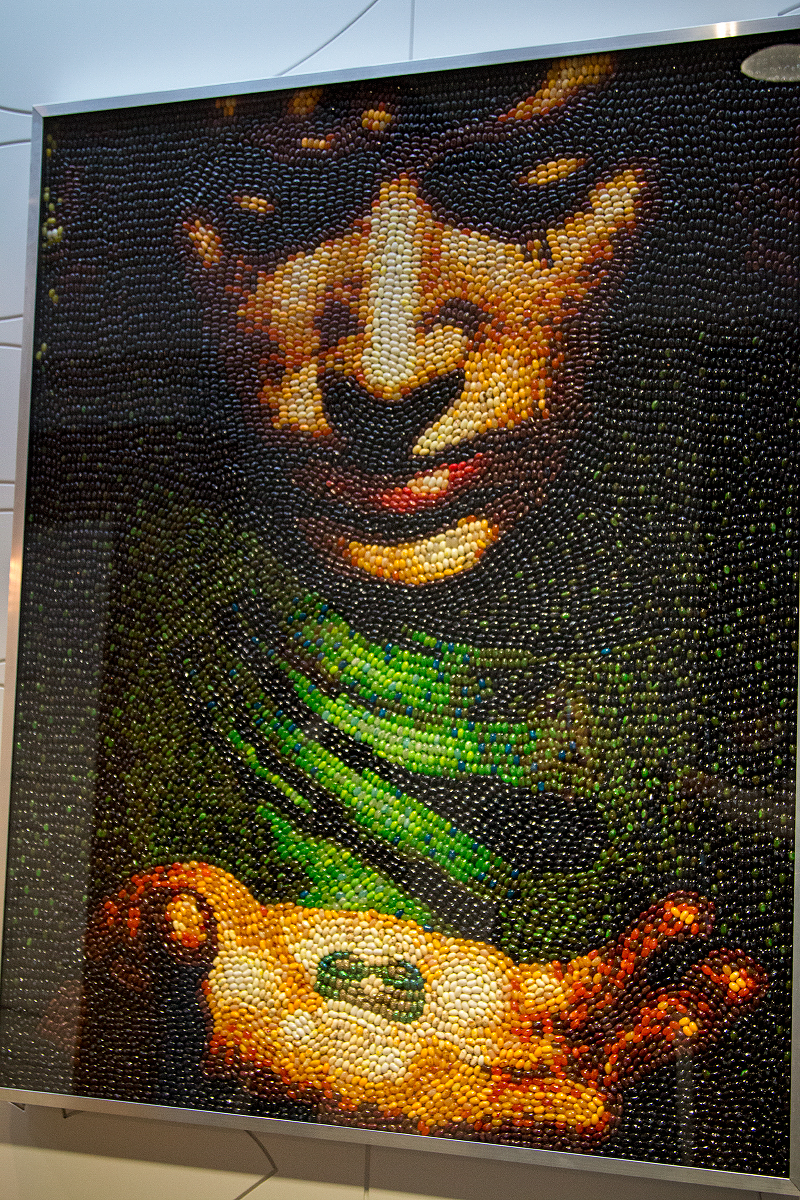 Inside Skyline they had a few Jelly Belly displays! Hehehehehe… this barely needs a caption.
The Ring up close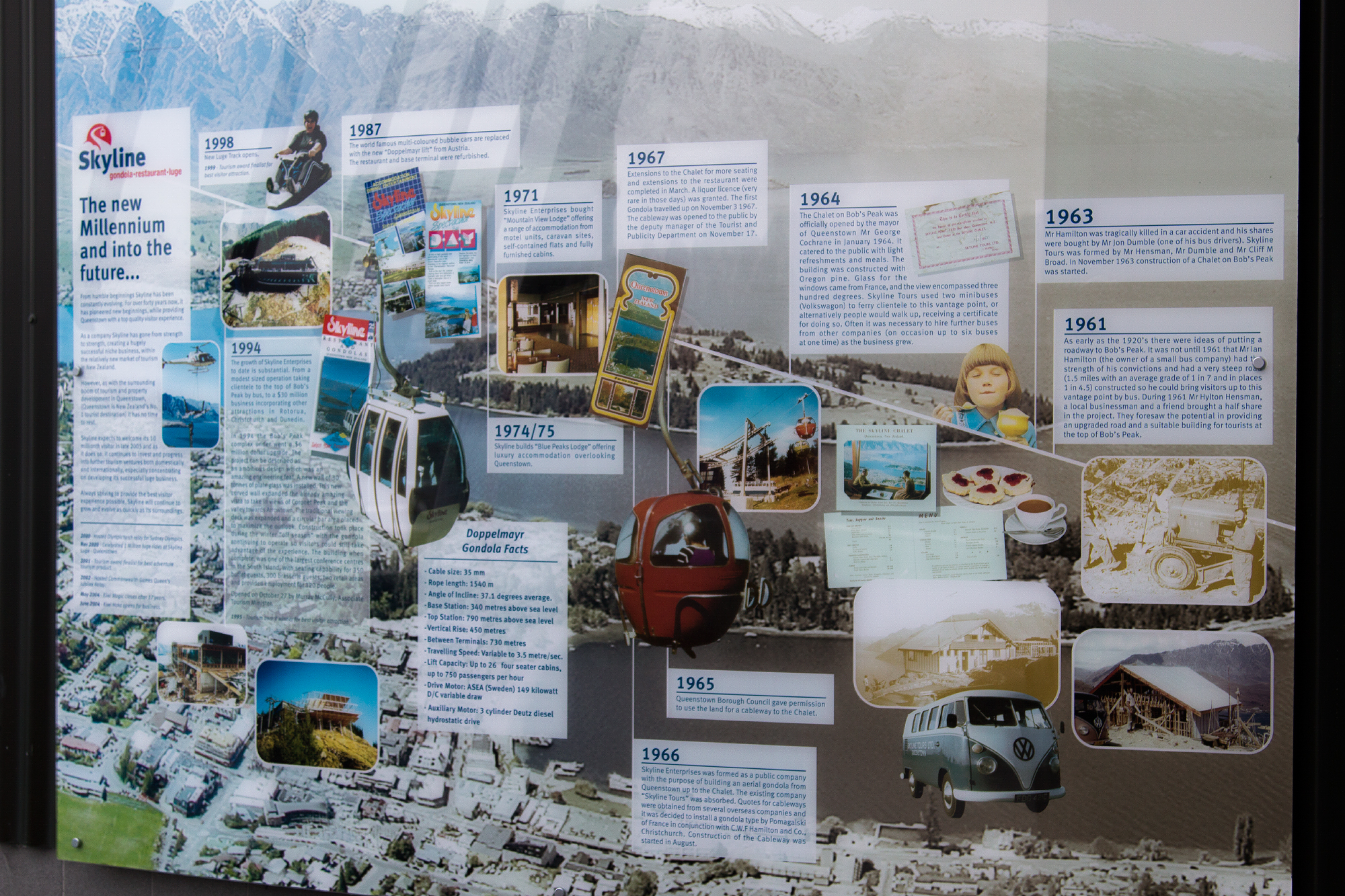 Some Skyline history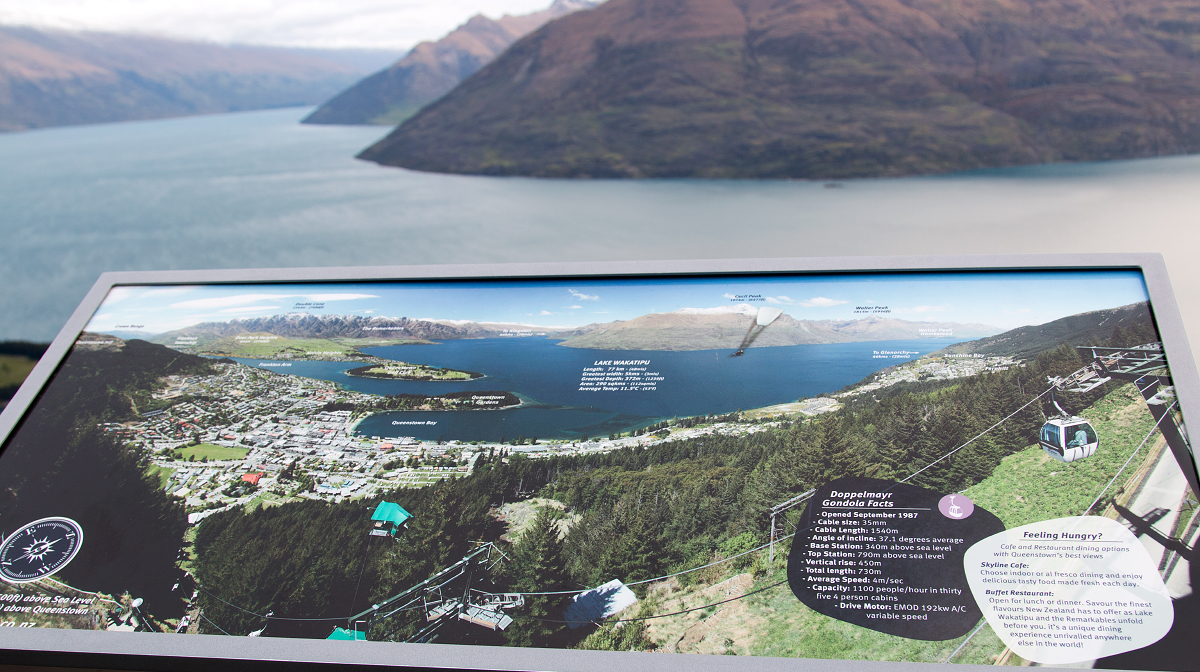 And now for the 'Remarkable' views! 😀 It was freezing and windy up here!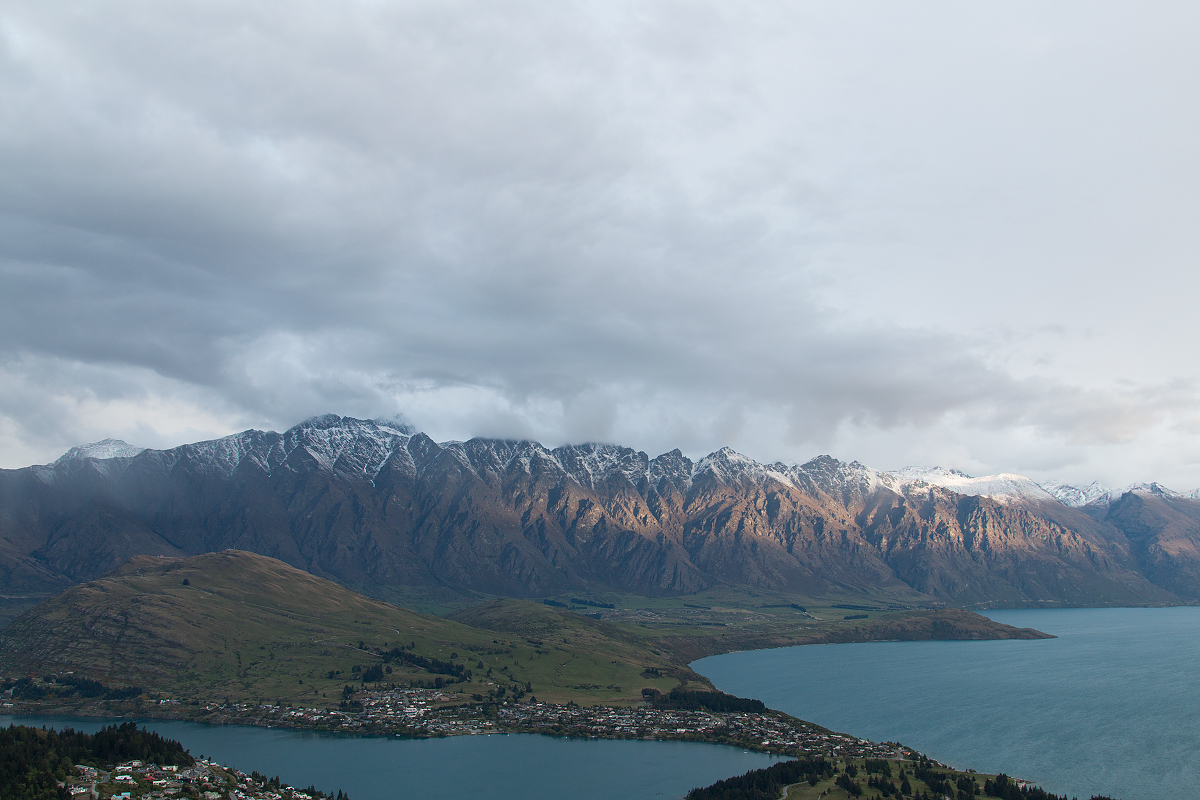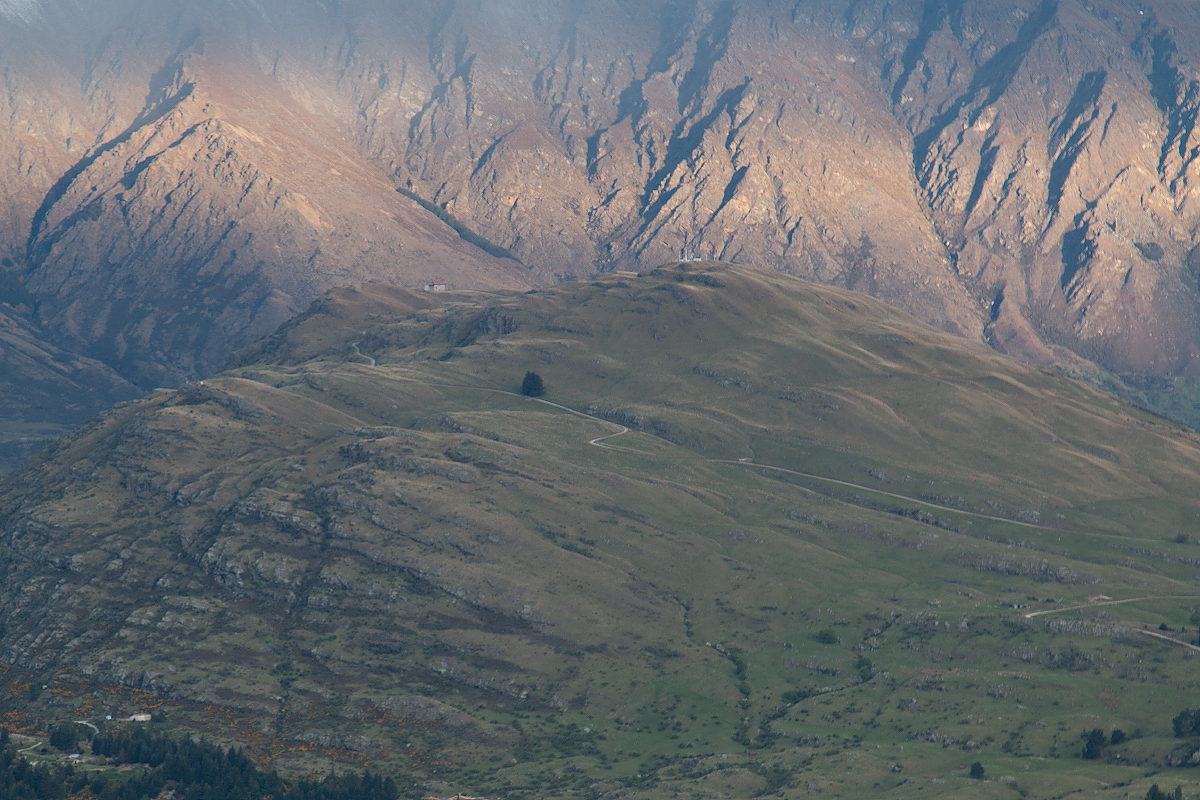 Deer Park Heights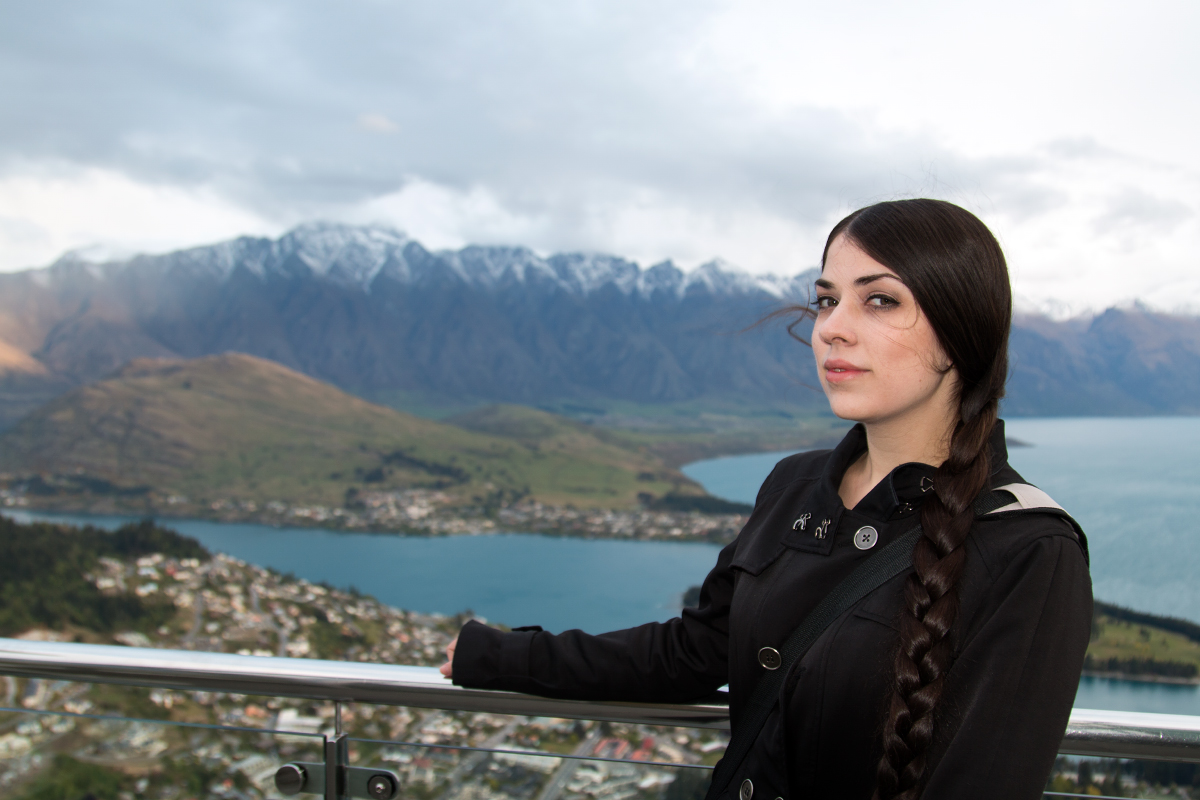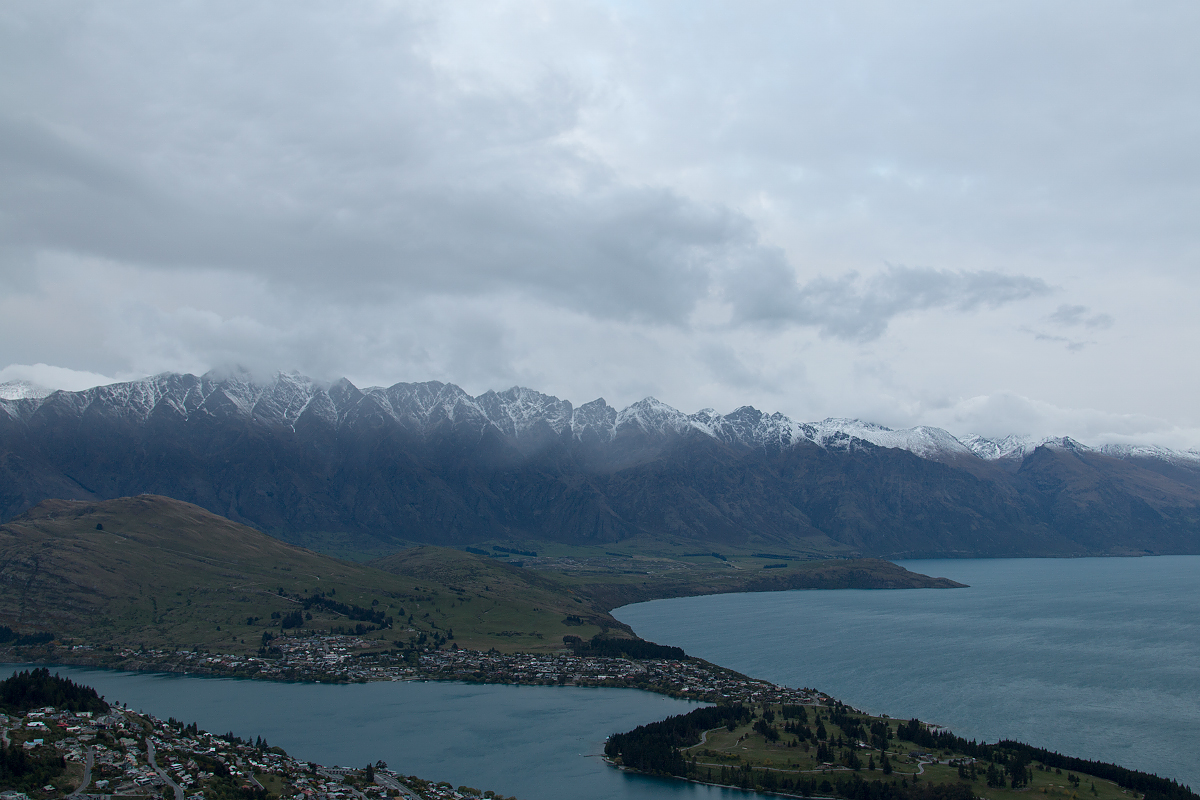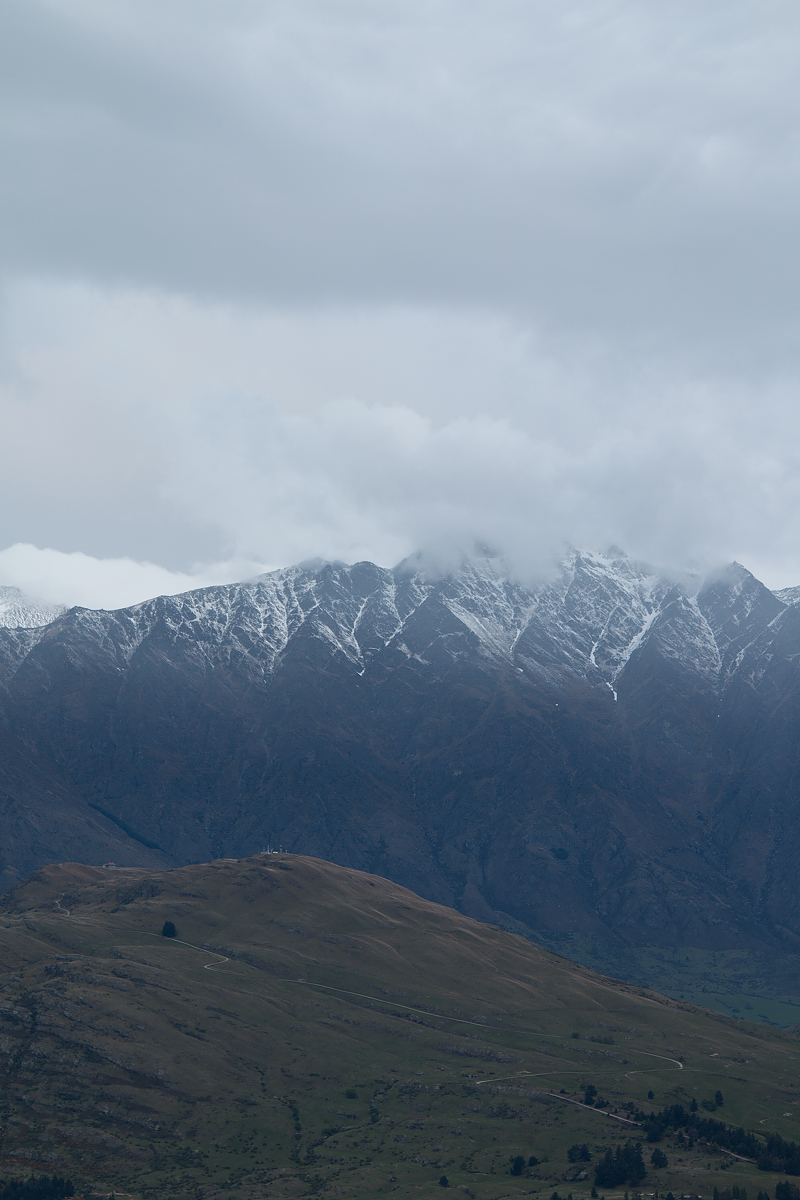 We didn't really want to leave, but we weren't exactly dressed for the cold and it was getting darker.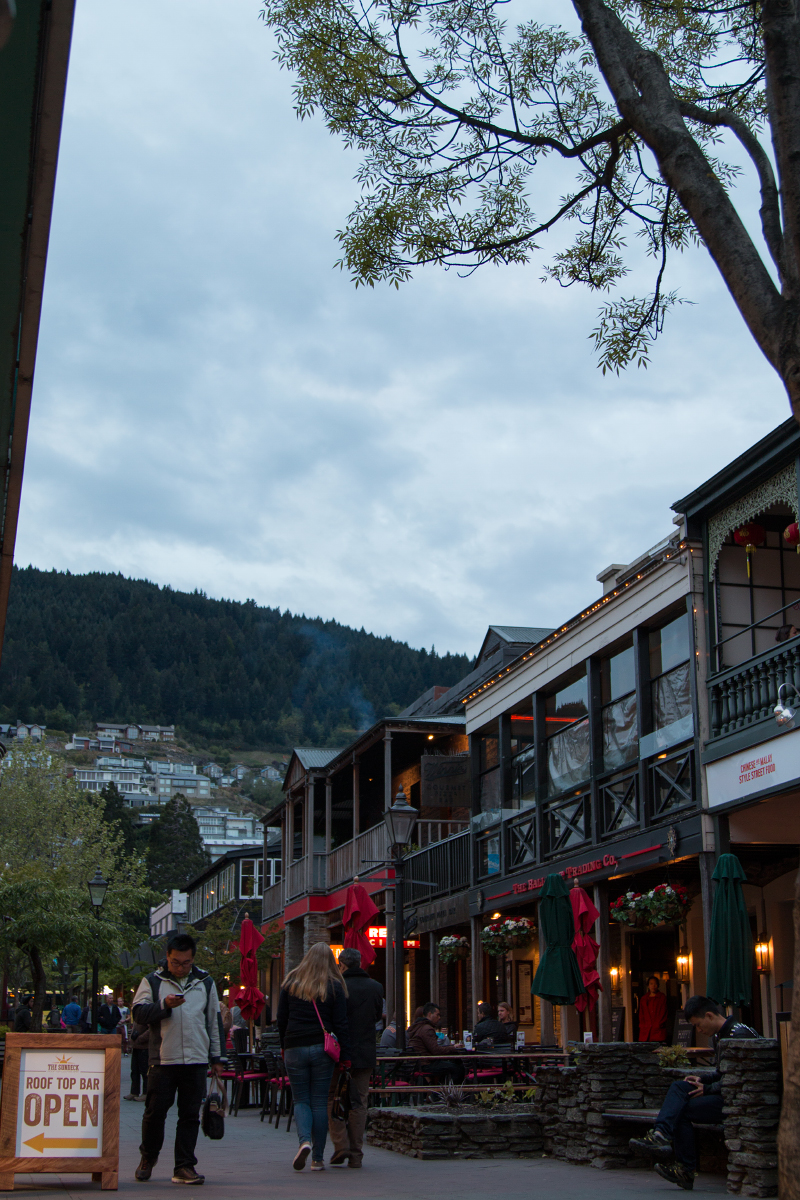 Queenstown in the evening has a lovely alpine ski village feel. Instead of a restaurant, we wanted to get fresh fish and chips, and enjoyed them immensely while sitting by the Lake, watching the sun set. Not sure if it gets more perfect than that. 😀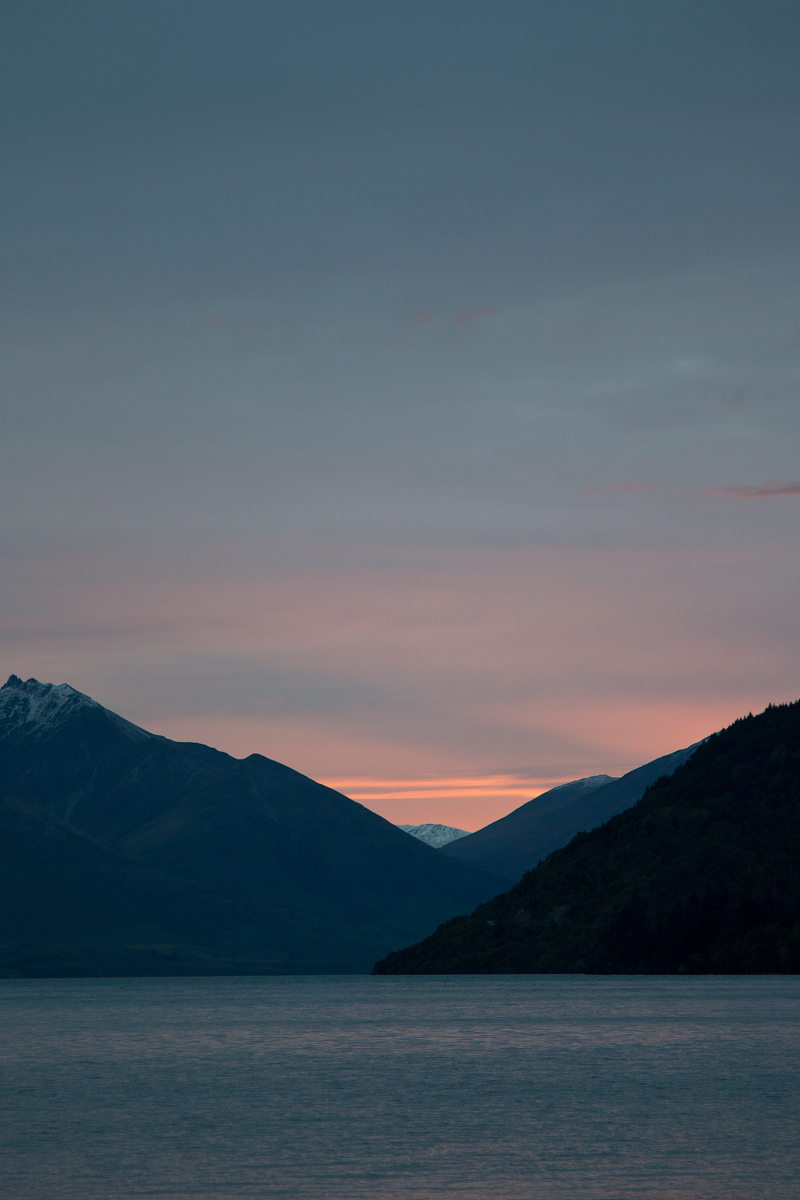 The exact colours I captured over a few minutes of sunset.
At night, a group of us trundled out to enjoy a few drinks in a bar. Made things more memorable, but was probably not the smartest idea for me, because I got even less sleep (too wired!) and had to curl my hair still! Tomorrow would be the last full day of the trip and there was a whoooole lot of excitement still to muster up for our day in Wellington. As awesome as our time had been thus far, we were yet to visit Weta, be the first audience to see Battle of the Five Armies, and meet Sir Peter Jackson!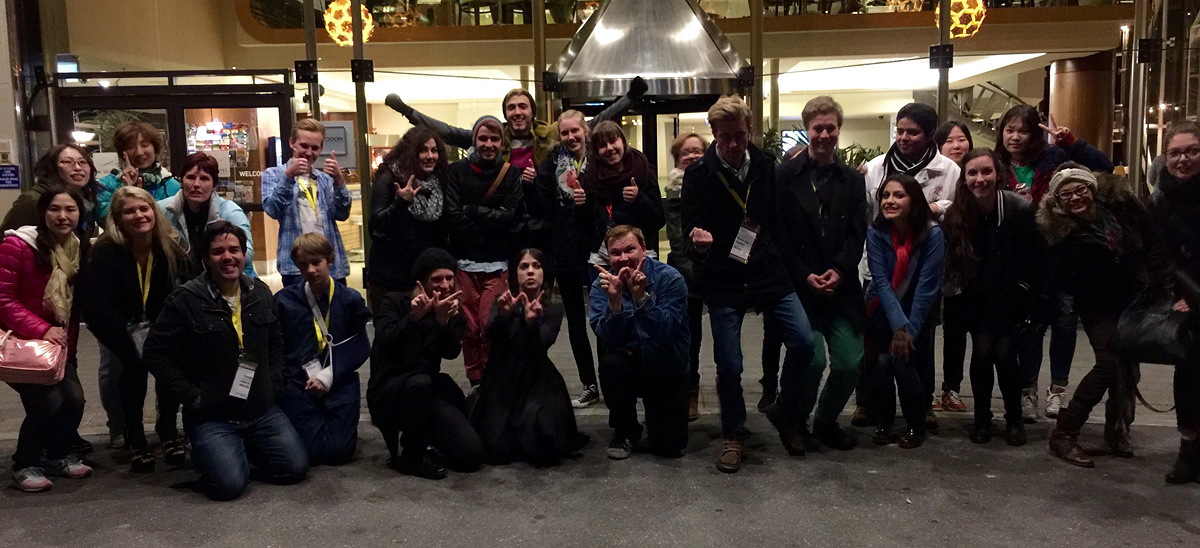 To see what the other groups enjoyed that day, you can check out the second last Real Middle-earth Hobbit Fan Contest video diary:
Thanks for reading!