Last month I got to meet George R.R. Martin and Michelle Fairley at a sold-out event. 😀 It was held at The Wheeler Centre as a sort of panel where the guests were interviewed by the host, with a Q & A session at the end. I arrived a few hours early so was first in the queue, which meant I could nab a front row seat. I had my friend Liza to thank really, because she posted about the event opening up again (after selling out) to offer a few more tickets. You can actually watch the entire footage of the show here!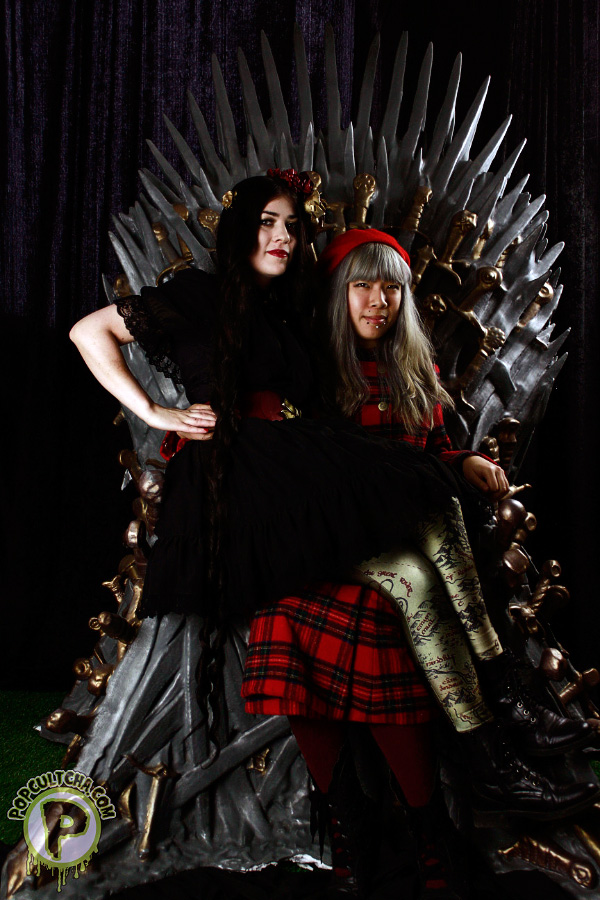 Queens of the Seven Kingdoms
Pics below courtesy of Liza <3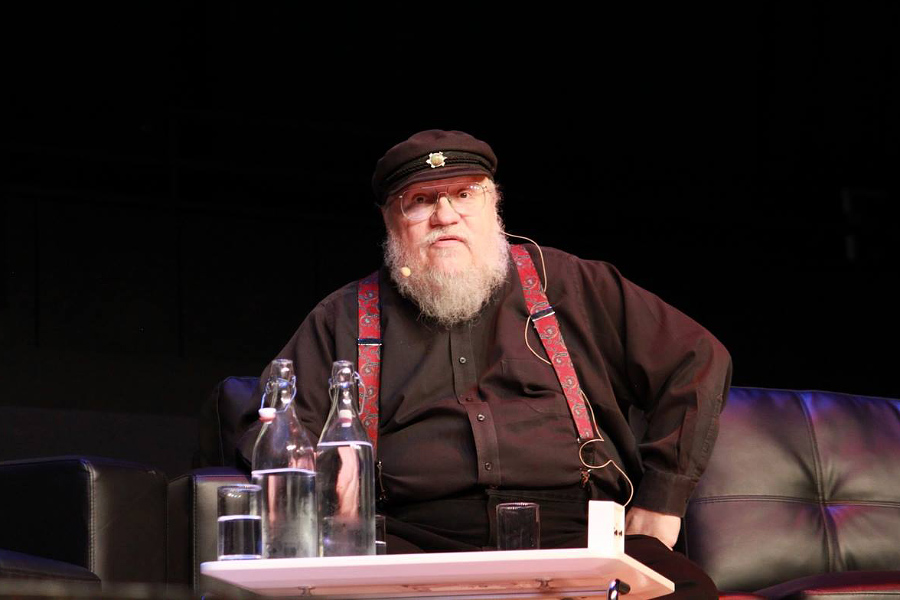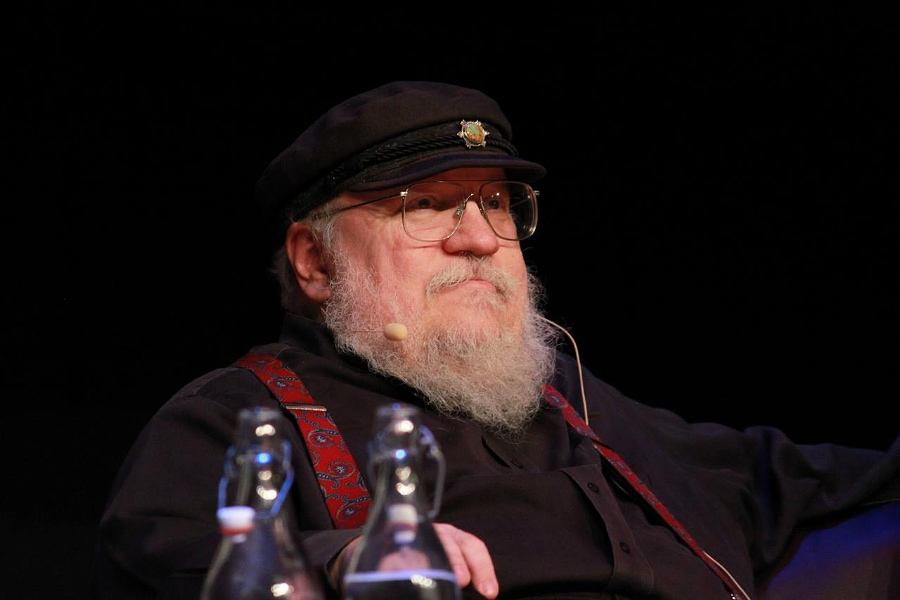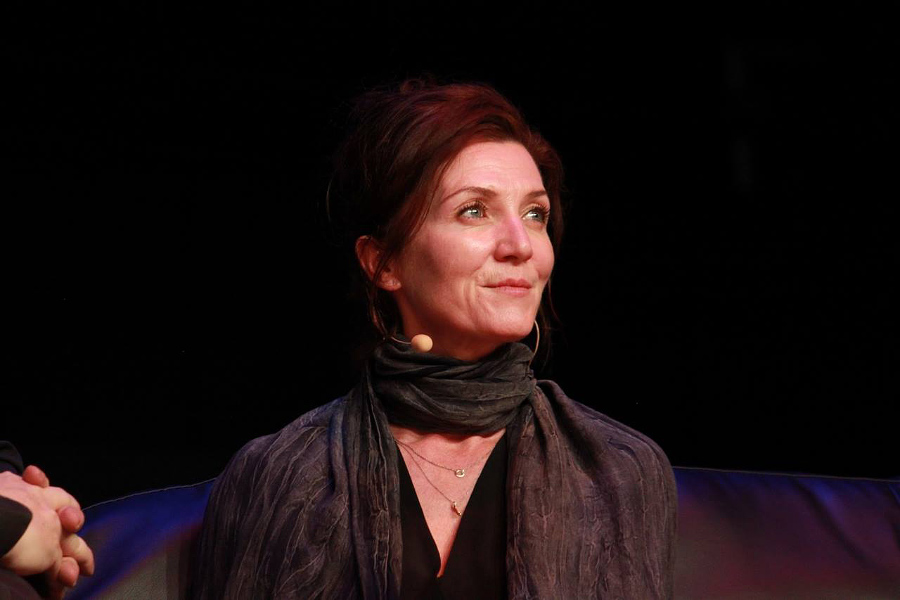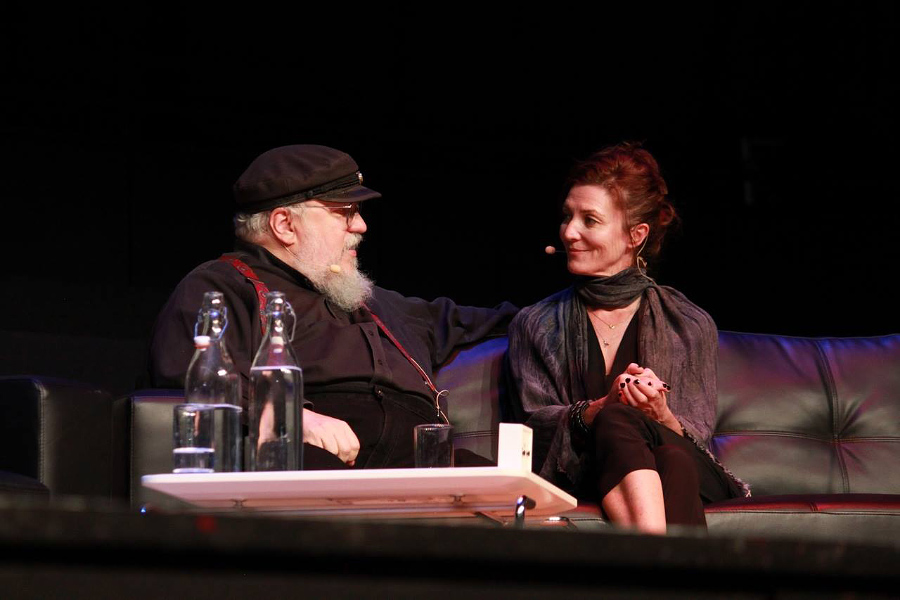 It was really well organised, nobody was to miss out on a signing opportunity. I took up a map poster to be signed!
My post title is somewhat misleading because I didn't really speak to George, but when I got to Michelle she sat back and said I looked beautiful. I asked her to sign next to Winterfell. 😛 I'm sorry this post isn't more wordy – so much has been happening this non-stop month that my brain isn't working at the moment and I've been too busy!