I love making plans. Something will come to me spontaneously and I'll get so enthusiastic, imagining a concept, an atmosphere, the place, time and the people to involve. I get so convinced that it will be easy, that people will want to join in, and that I can use my resources and researching skills to intuitively create these events or start personal projects. The motivation usually dissipates quite soon if I don't start writing it out, or designing the layout, or telling a few friends.
This year's Rococo-themed Lolita picnic was supposed to be a success because I had a better grasp on the logistics from last time. I intended to arrive on time (or earlier), not to spend as much money, to visit the venue in advance to secure a suitable area, and to involve a couple of other people who could take charge for a bit if I was indisposed.
We visited the lovely Rippon Lea Estate in Summer: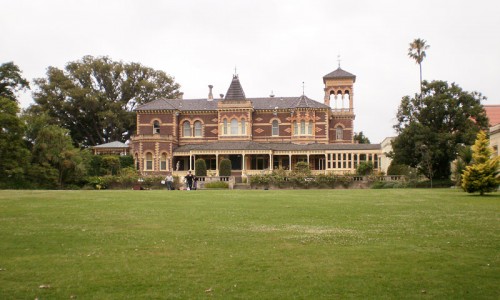 We settled on the nursery lawn as a nice private picnic spot: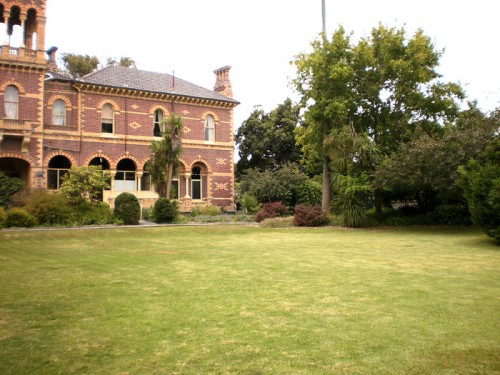 And took some more mediocre shots of the grounds, lake and truly enormous greenhouse!
We had games planned, a magic show, all the usual picnicking fare, and the bookings manager was really helpful and lovely so we were all looking forward to another great day. But, as usual, Melbourne weather conspired against us, and it was set to be a very wet weekend. However, I'll cover the picnic in the next post! The point of the above is to give an idea of how excited I get over plans with friends, but how unexpectedly tricky it can be to actually coordinate 40+ well-dressed people (and still enjoy yourself). It's quite okay to overthink things, and to have some sort of backup plan.
Frock Talk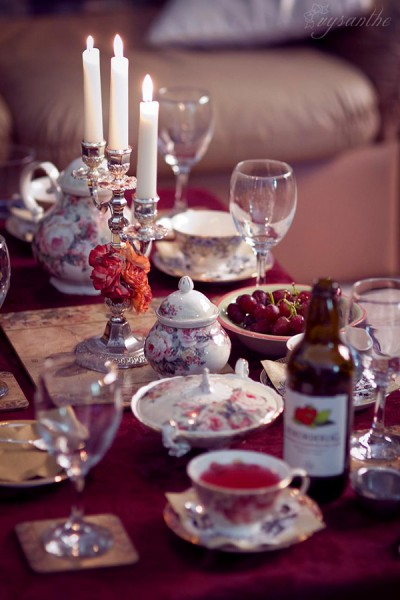 The day before the picnic we had beautiful weather, and we spent it with three gorgeous friends from interstate! Julija, Golide and Elliot joined us for tea, piano-playing, wine and liqueurs, and relaxing in my humble house for an afternoon. I would love to make a habit of this, but alas, I live so far away that I don't usually get visits from anyone but one or two close friends!
All these photos belong to Goldie & Elliot.
Whiskey, cider, moscato, and a rousing round of Winkle's Wedding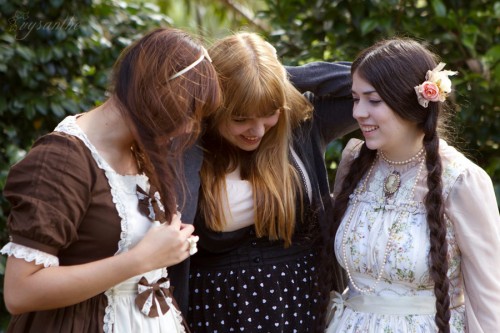 Hairrr! Mine needs a wash!
Only weeks before, that ground (and all surrounding trees and shrubs) was absolutely covered in millions of soldier beetles.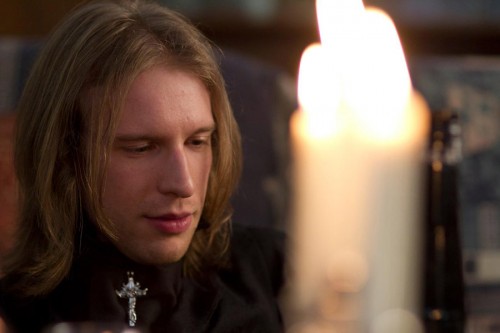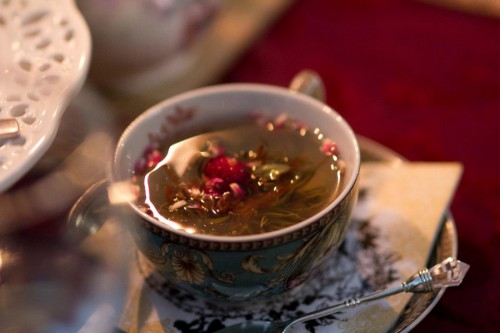 Flowering tea failure. Unfortunately the prettiest ones seem to taste most bitter.
If only we could have tea parties all the time! Hurry up and move to Melbourne, Goldie and Elliot!