This is the Harry Potter post I've been putting off for ages. 😛
First there was my niece's cute party at the end of June…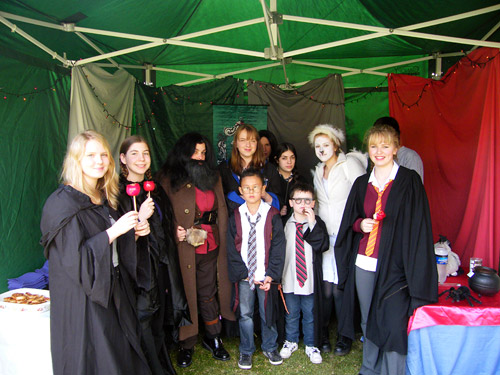 The whole adorable group!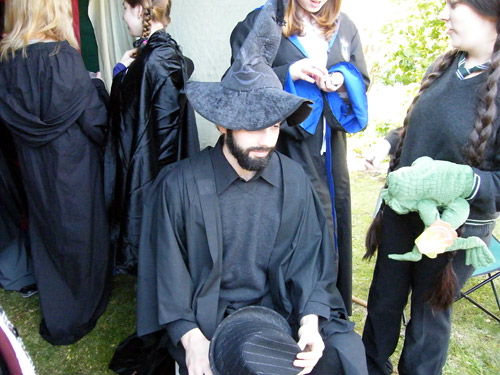 Death Eater Dave is nostalgic and wishes to be Sorted again, this time with the aid of Blarp the toad.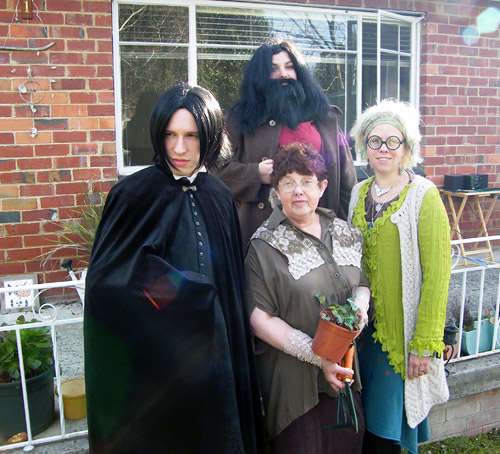 The Hogwarts Faculty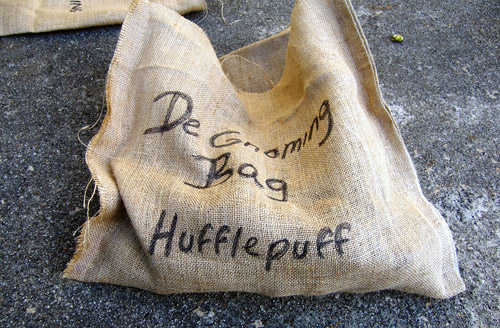 All gnomes were thrown unceremoniously into these sacks.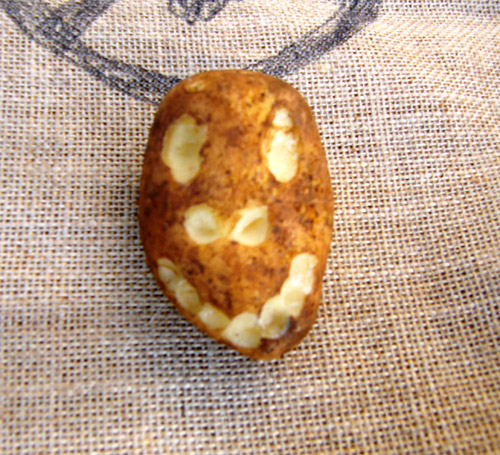 "Hello."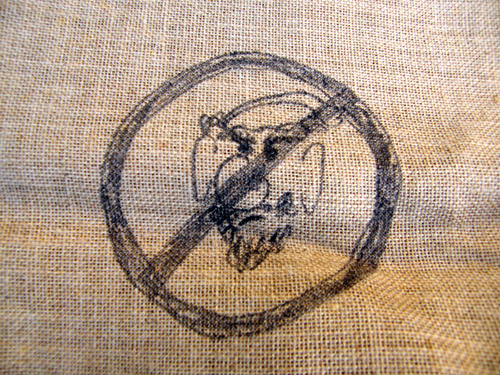 Hufflepuff caught the most, but we found out later they'd also cheated the most!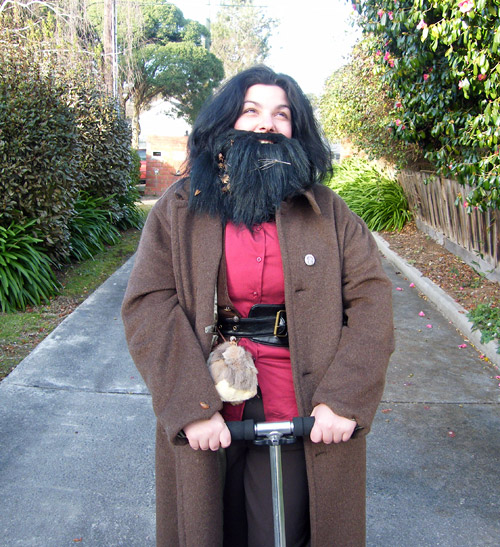 Kimmy-Hagrid  is happy.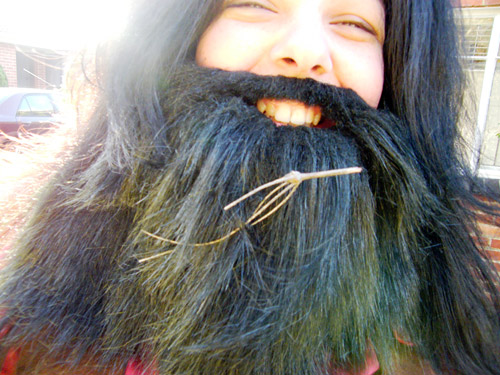 He must have scootered through some foliage.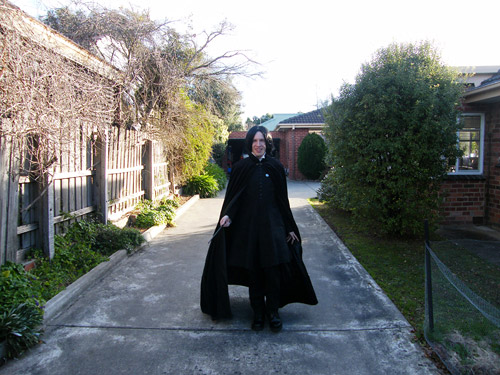 Adam-Snape looking uncommonly delighted.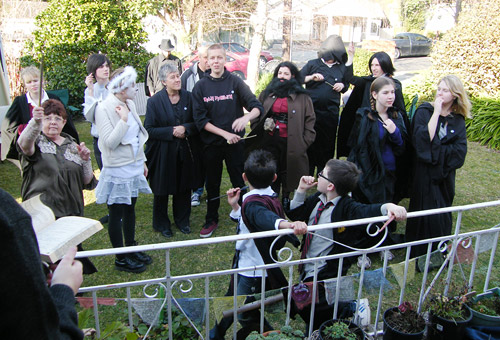 Prof. Sprout answering trivia. Death Eater Michael appears to be having a hood dilemma in the gusts.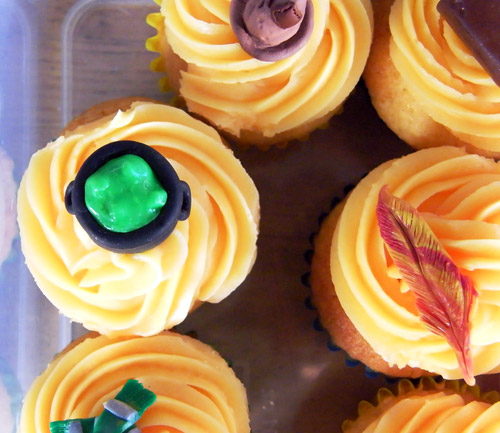 Cupcakes by Kimmy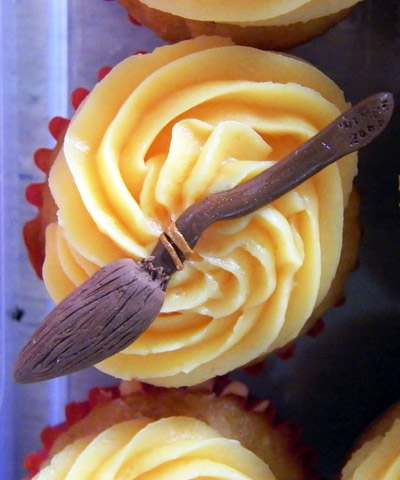 There was, of course, a very significant event after this, but don't hold out for any Deathly Hallows Part 2 review or anything, because I am quietly not acknowledging "the end"… I know that's all very dramatic. Onwards.
At the beginning of August I received my copy of "Dear Mr. Potter". I flipped through the pages very anxiously to see if my entries had made it in (I sent four pictures including a letter) and was very relieved and excited when I found them (pages 140, 153, & 190), because the editors originally said they would contact everyone to confirm things and I had heard nothing back. I don't think they must've received one of my photos (and it was MUCH higher quality than many of the entries), one that I would've rather had gone in than the cheesy old one of my frizzy hair and big grin, but nevermind! I MADE IT INTO A HARRY POTTER BOOK.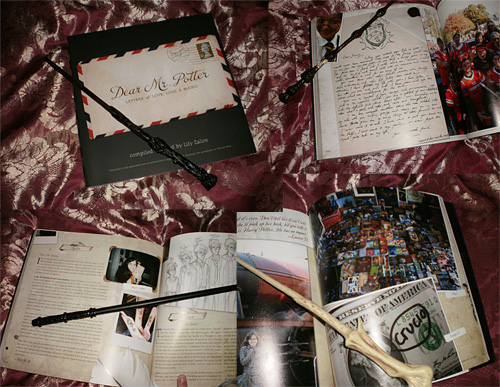 Got into Pottermore last week too! Add AvisShadow129 if you're on there. Ollivander gifted me with this lovely wand: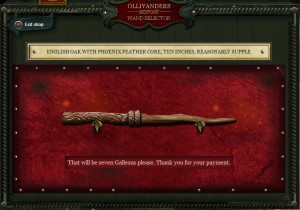 For some reason the Hat put me in Ravenclaw, but I'm resigned to this fate and approve of the Common Room's décor. We're also leading in House Points right now. Here's a peek for those who are curious: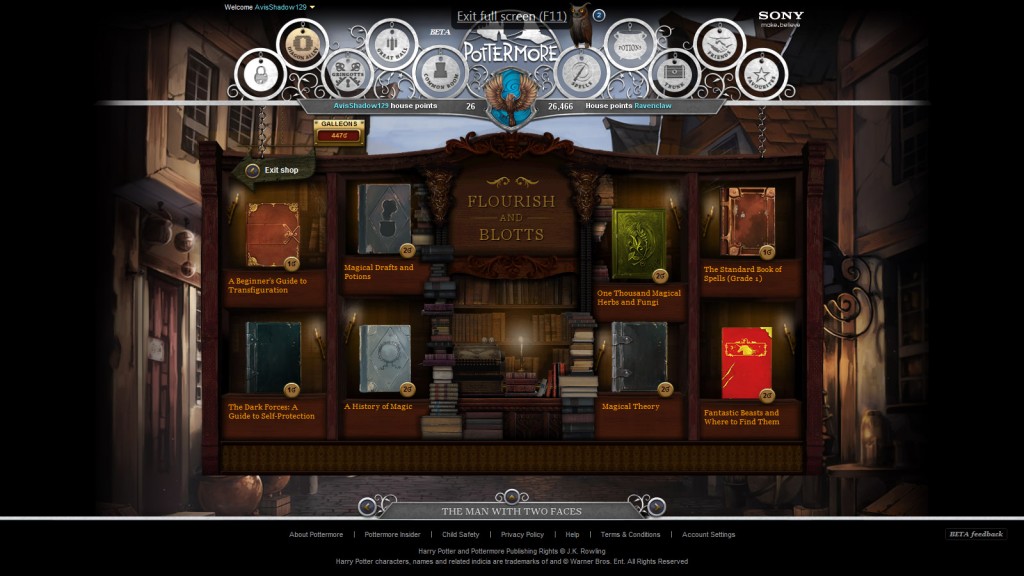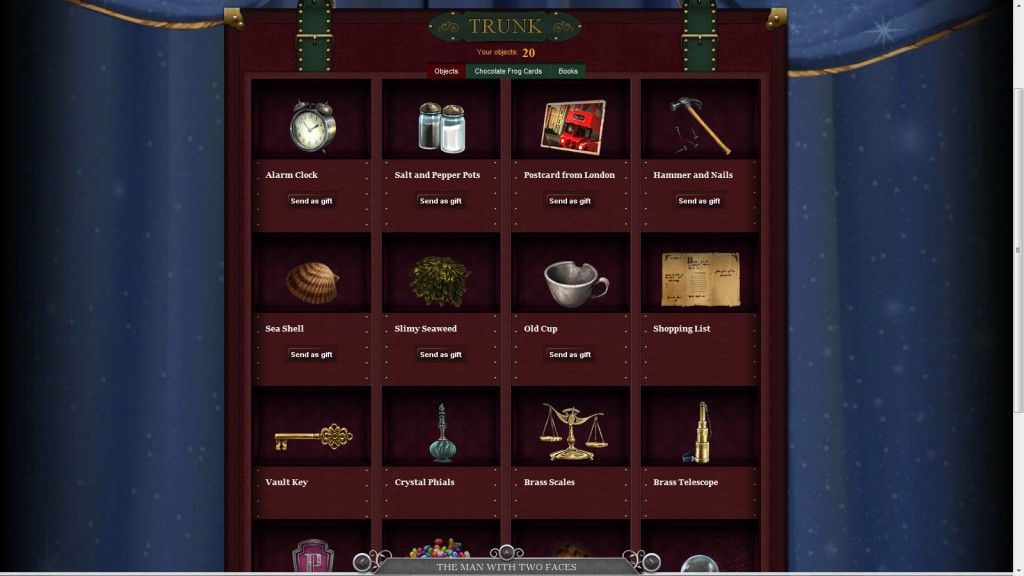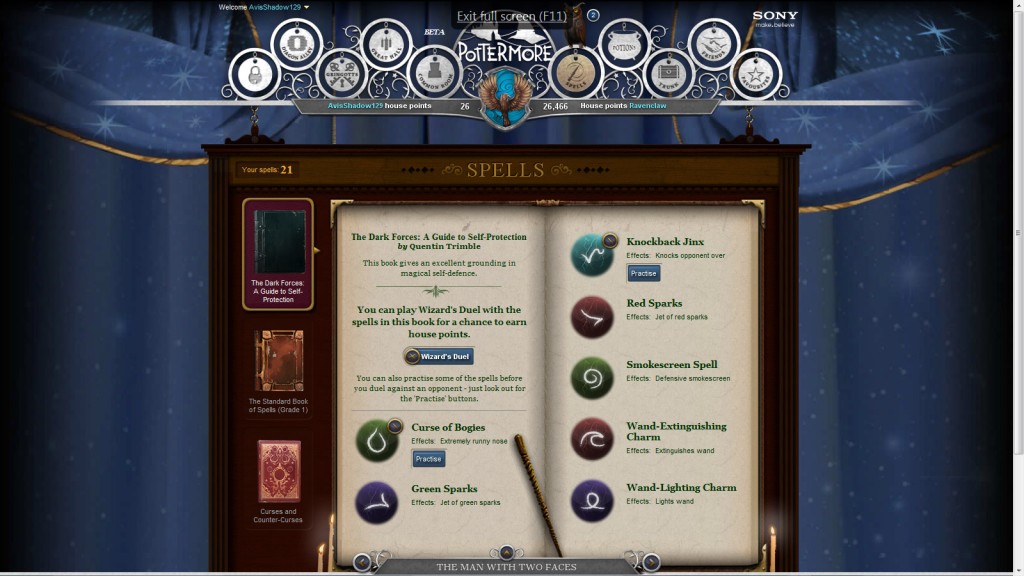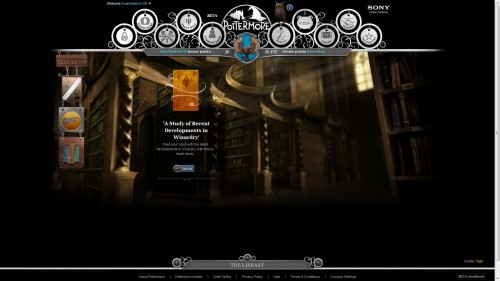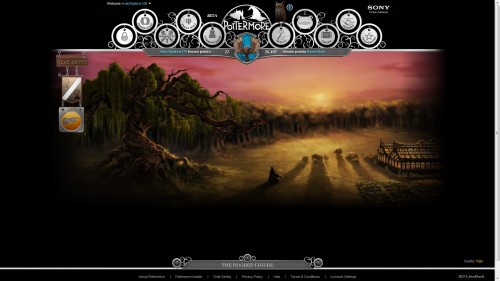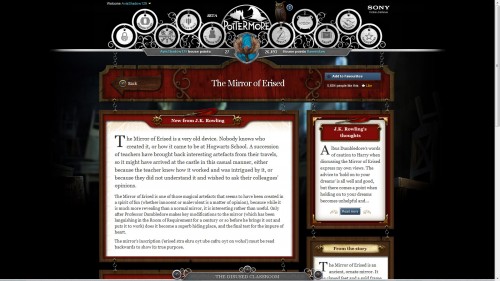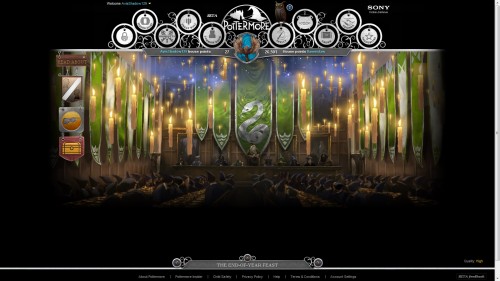 The pretty concept art and Flash "journey" itself were probably not quite worth the hype, but any fan will have fun on this (and I can see it becoming better and better as the rest of the sections are revealed) and will lap up the new info. J.K.R. has provided – especially McGonagall's back story!