March has been quite a busy month!  It started with our anniversary, but we both caught whatever bug has been going around lately so it was a low-key affair.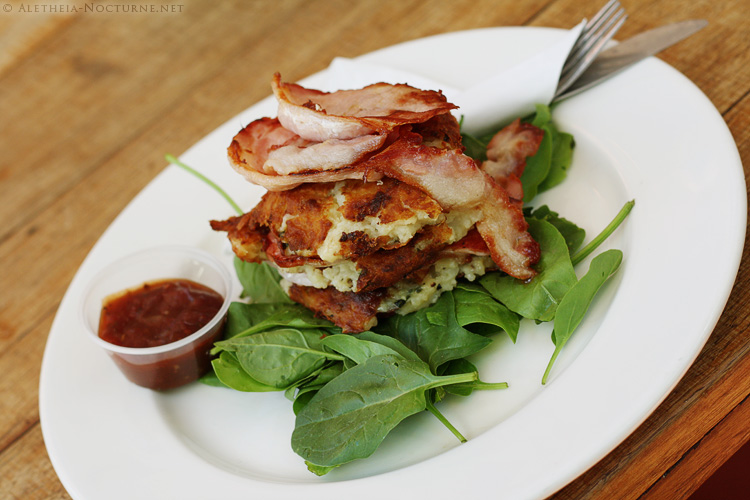 Enjoyed a tasty lunch of homemade hash browns…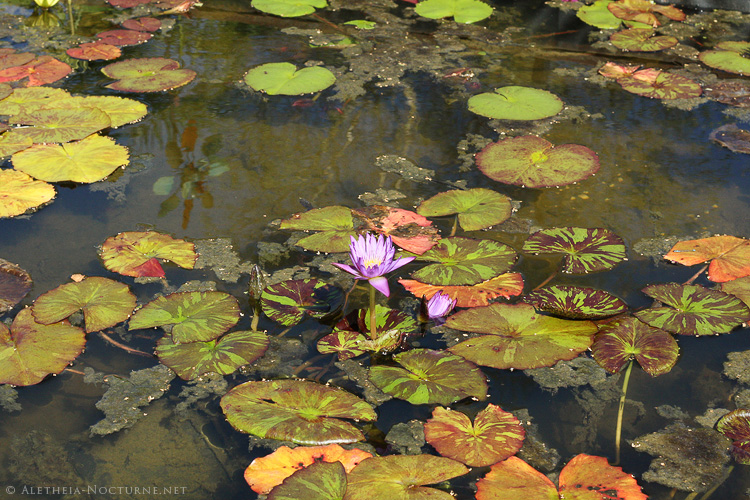 … and took a short wander around some lotus gardens. We felt it was too expensive (and hot) to venture much further though.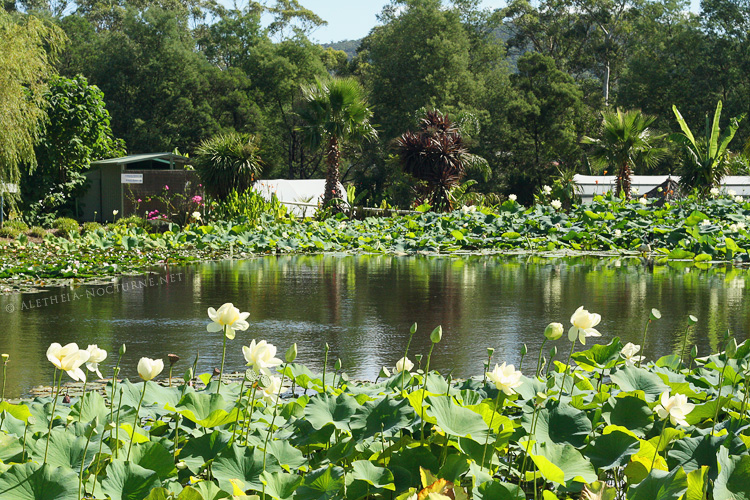 Large lilypads!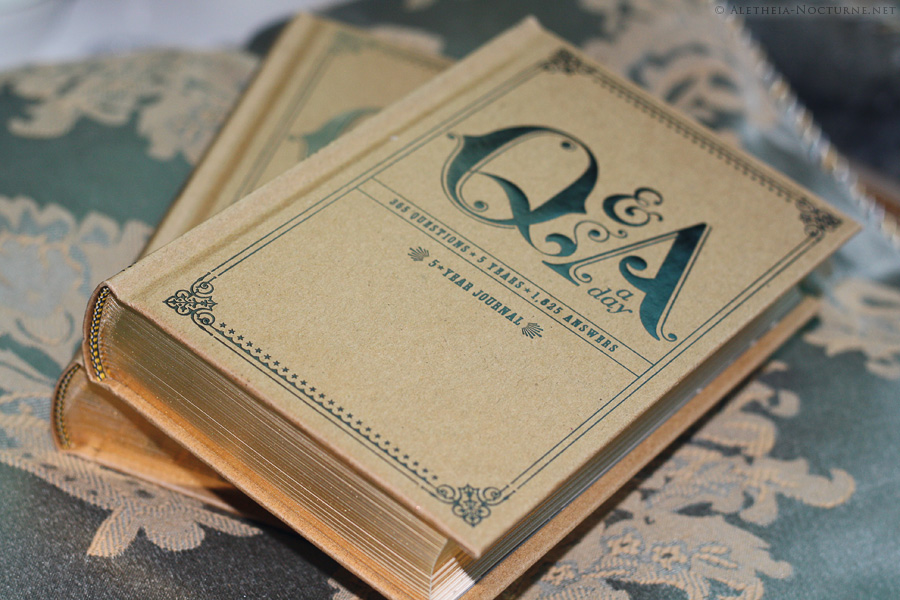 Our gift to one another was a copy each of the "Q & A – 5-Year Journal". We read this review of it and couldn't resist!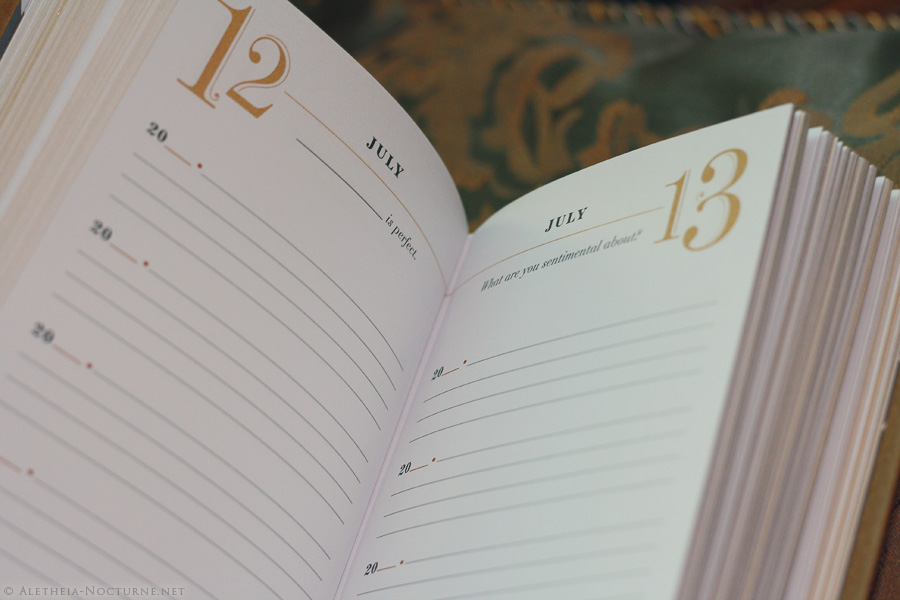 You can start at any time of any year, and each page/question is designed to be answered in a sentence or short paragraph, which is quite manageable to do just before bed.
The next day I had a historical-themed photo shoot with my dear friend Julija. Proper photos will come another time, for now I just have some Instagrams. 😛
For the occasion, I added some simple decoration to some op shop shoes I'd never worn (but bought ages ago for with this purpose in mind), and wore my Vanyanis robe à la française. I had a bit of fun attempting to do the dressing, pinning, makeup and hair on my own for the first time, and then driving around in it all, but from what I have seen so far, Julija captured some lovely moments.
The following day I attended a little gathering to farewell a friend in the Lolita community here. It was hard to feel sad with so much sugar and general silliness, but I took a few shots to show the high tea we enjoyed that day. It was a home-delivered package – I found a few of the savouries a little unappetising but the sweets were lovely, and their macarons (I think from Lux Bite) consistently good but so strongly-coloured that I could taste food dye. Everything was presented nicely by Clara our host, with plenty of tea!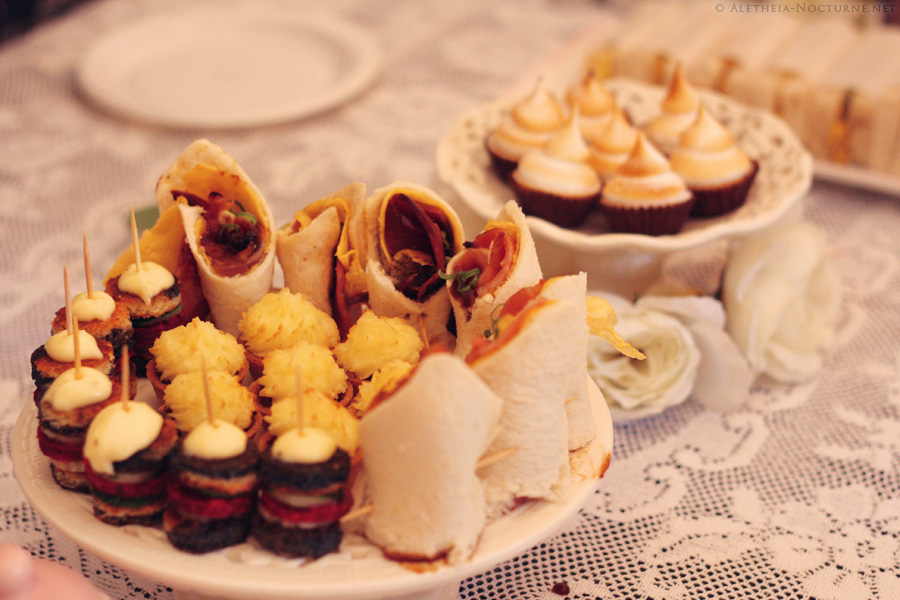 Julianne (my Asian Galadriel), and Sam whom we will miss!
I sort of liked my outfit that day but unfortunately didn't get a picture I was happy with, >< so these unflattering/grumpy looking ones will have to do.
Finally, I finished the 4th off by serving up a dessert of Brunetti's treats and tea for myself and Adam. 🙂 It was memorable enough to er, document.