Last year I posted a little about one of my best friends, Alice, and her wedding preparations. She was married in September 2013 to another of our best friends, Alex. They asked Adam and I to be part of the bridal party, which we considered a privilege, so this post is sort of dedicated to them! I have known the groom for nearly a decade through our mutual best friend Lowana, and he became best friends with my partner, so between the five of us (we have all spent lots of time with each other's parents and so forth) it's like one huge extended family! Because of this, the whole bridal party was already very familiar. The ceremony was also held on a historic property owned by Adam's family.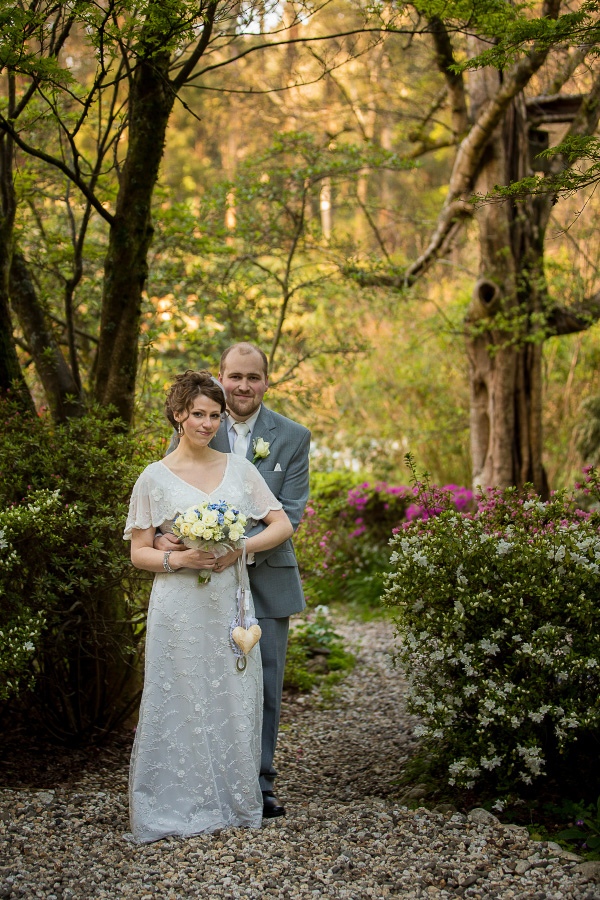 Alex and Alice (it's always been a bit of a joke that the four of us share so many initials) are a musically creative duo who have always been loving, generous, encouraging and supportive of those around them. Alex is a guitar-maker/guitarist and Alice a vocalist and singing teacher. Their wedding was a representation of their combined vision, a mix of traditional and non-traditional, held out in the beauty of nature surrounded by all the people who love them.
Makeup and hair in the morning
At the salon, the stylist wasn't quite sure what direction to take (4+ feet of hair is sort of daunting), but invented an intricate plaited arrangement, something I'd never had done before. She did a good job because it wasn't even particularly uncomfortable after 12 or so hours, but the 120 hairpins did take a while to remove!
Deciding on an accessory, and a detailed back view.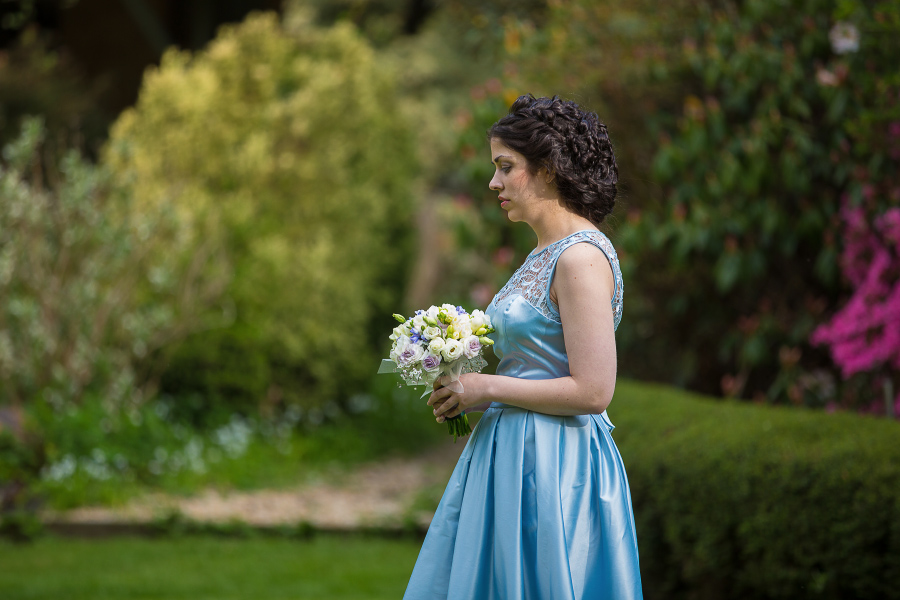 The ceremony begins…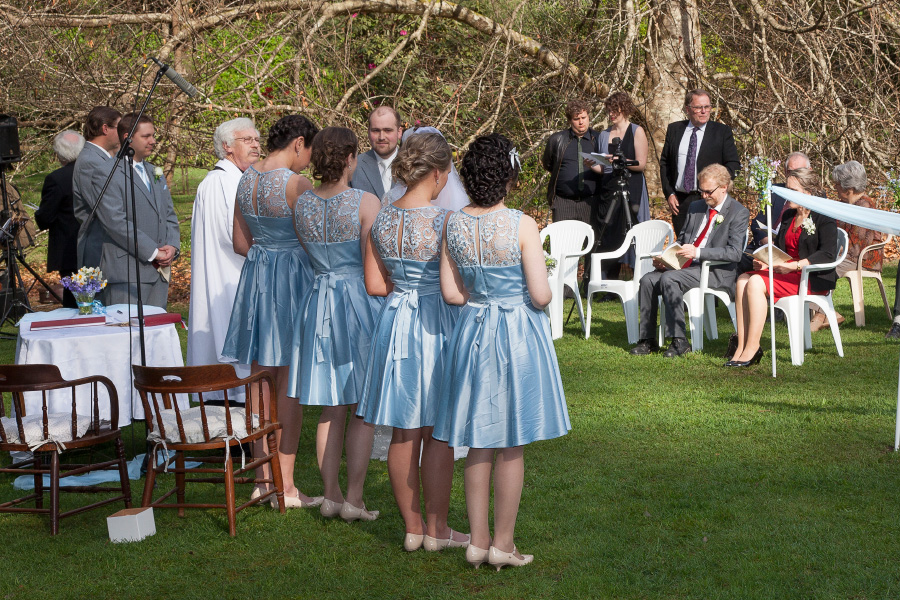 The photographer was Gerard Assi, who we think did such a lovely job. I was so impressed with the soft quality and femininity of his photos, his versatility, and the professional but friendly and relaxed way he operated. I believe he really captured the season and tranquil mood that day. Alice and Alex (and now myself) highly recommend him!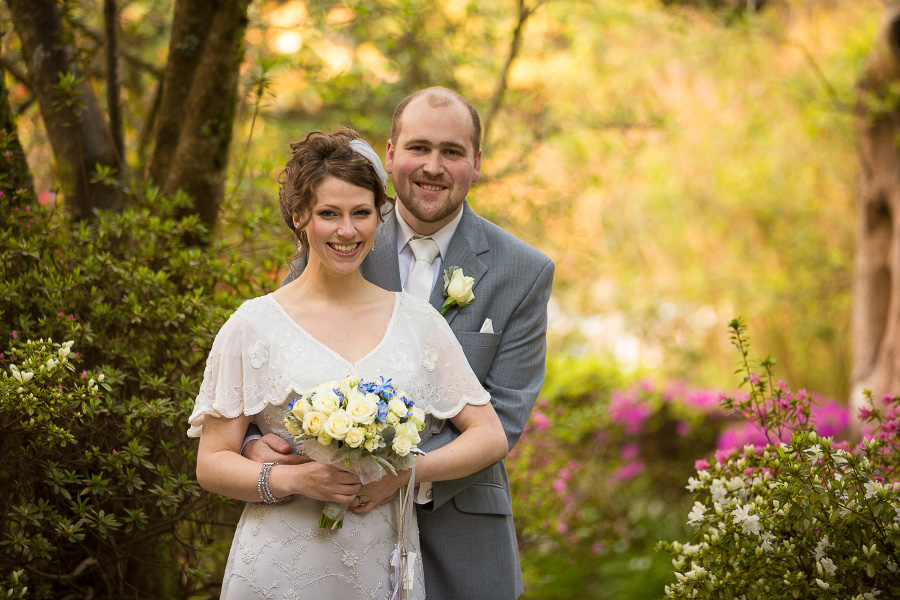 Alice's silver-grey dress was made specially for her.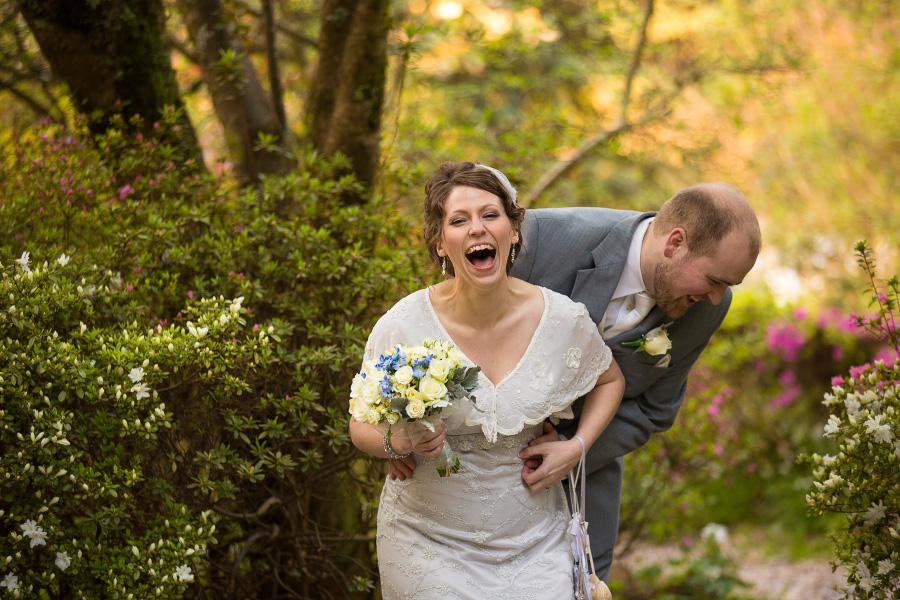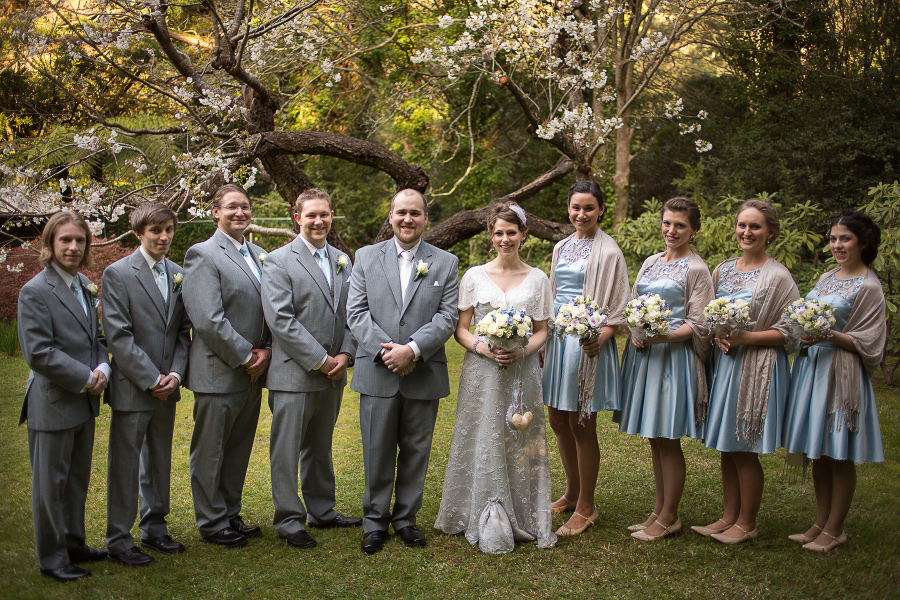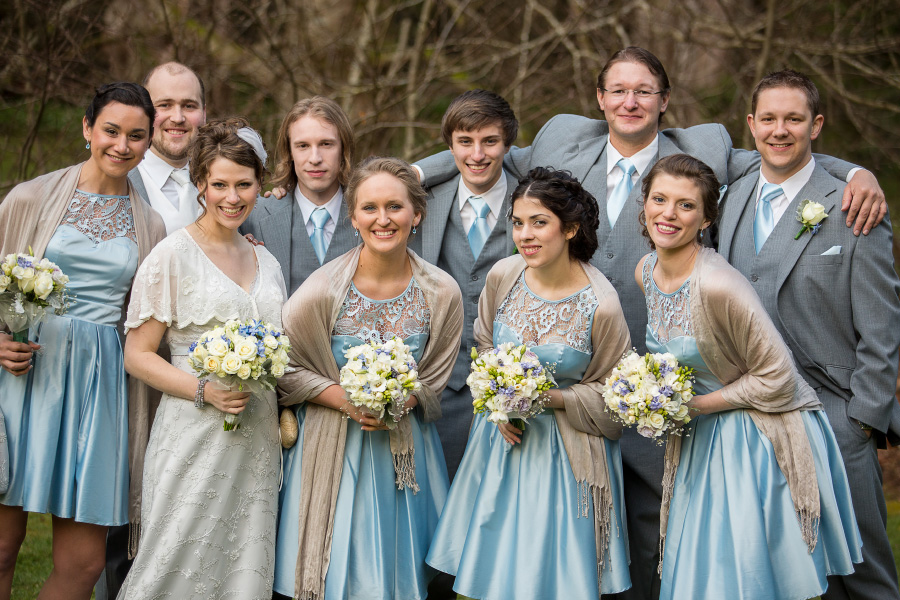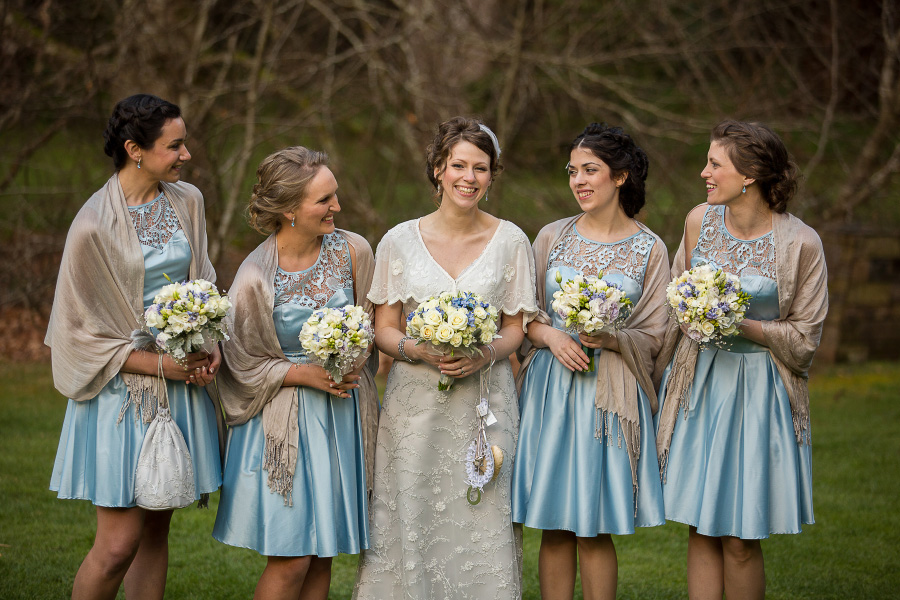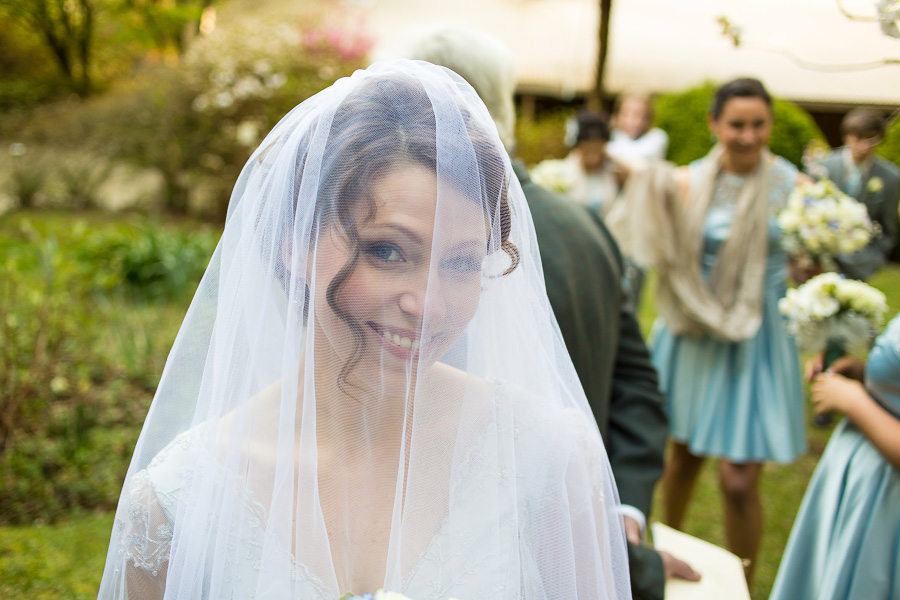 Thanks for visiting!