I couldn't have had a better end to the year, all things considered! For Christmas Eve we spent time with Adam's family – I ran around the garden playing with the border collies before a lovely dinner. It was a warm, stuffy night so we just sat in recliners chatting. I wish I could organise a Lolita Meet at the tearoom and gardens, but we'd need a minibus to get everyone there! What do you think of blonde Amy?!
The next day all my siblings, Adam, and I met at mum's and enjoyed another great dinner. We exchanged "Secret Santa" gifts and then stayed up late again, telling stories and stuffing ourselves with cakes.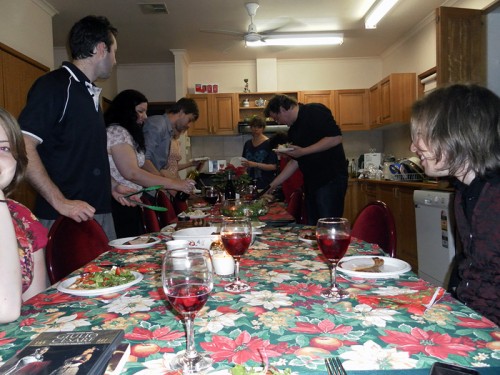 This is my new tea set from Adam! I had my eye on it months ago but it wasn't until just before Christmas that it was reduced by 50%. They have a delightful late 18th-century pastoral scene playing out. It's my favourite gift!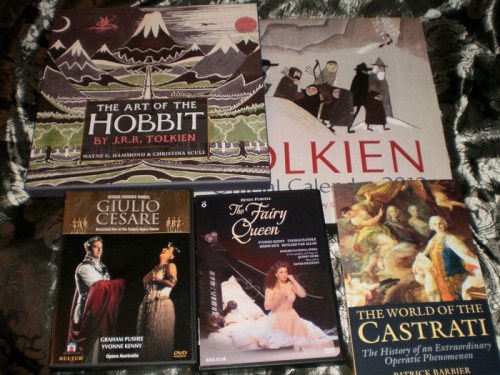 Adam also gave me the new "Art of the Hobbit", the release of which coincides with the 75th anniversary of the publication of that most splendid book [upcoming Hobbit post, eek]! I got the new Tolkien calendar from Dad (a tradition now) with the same interesting artist as last year. My "Secret Santa" gave me two Opera Australia DVDs with Yvonne Kenny (I swooned over them in this post and now finally have them), and a brilliant book on Castrati. It was at this point, wasting time in the wee hours downloading apps, that I discovered Instagram.
Farinelli, viva il coltello! And my awesome Fragonard pocketwatch birthday present from Julija.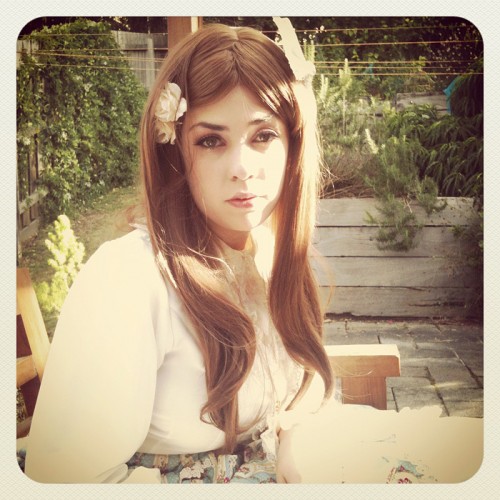 There were no good pictures of my outfit to be captured that day, but we had a nice time "crashing" my friend's annual party and I ate all the brandy snaps I could.
After a few days' recovery I went to a traditional Japanese bathhouse to relax with some friends. It left us very sleepy! The next night an impromptu Lolita meet was held which I went to with Adam and my sister: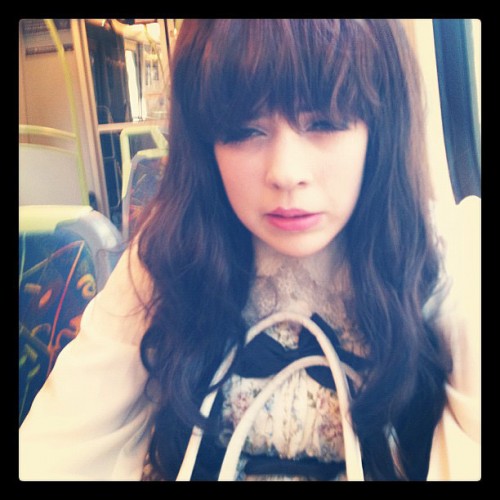 Whiling away the minutes on the train with pretty faces.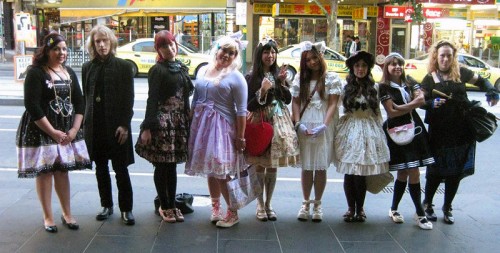 Our cute group! Kimmy, Adam, Teagan, Clara, Liza, Alice, me, Marie, and Krystal. It looks like we managed to get sweet, classic, shiro, sailor, gothic lolita, and aristocrat!
Our overlord Magdalen in a very striking ensemble, and me experimenting with new accessories on an older dress!
The gentleman, and LOLIS WITH PHONES
After eating at a tasty restaurant and expending a bit of energy in an arcade we got sweets from Passionflower. I got a caramel and chocolate icecream dessert to match my outfit. This has been a lovely end to a year full of ups and downs. GOODBYE AND GOOD RIDDANCE, 2011!