I have a very photo-heavy post today!
When Adam's auburn lace-front wig arrived he tested a few new looks with it: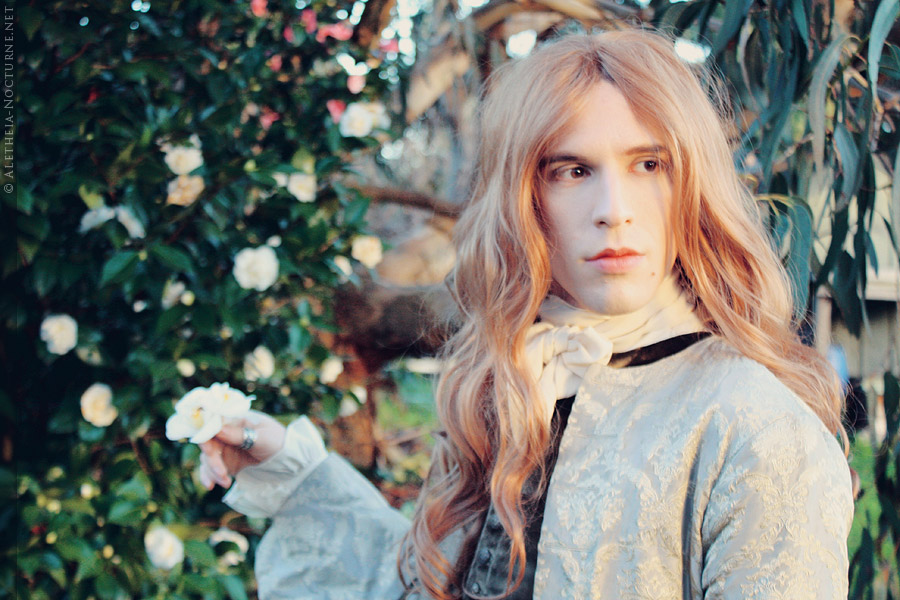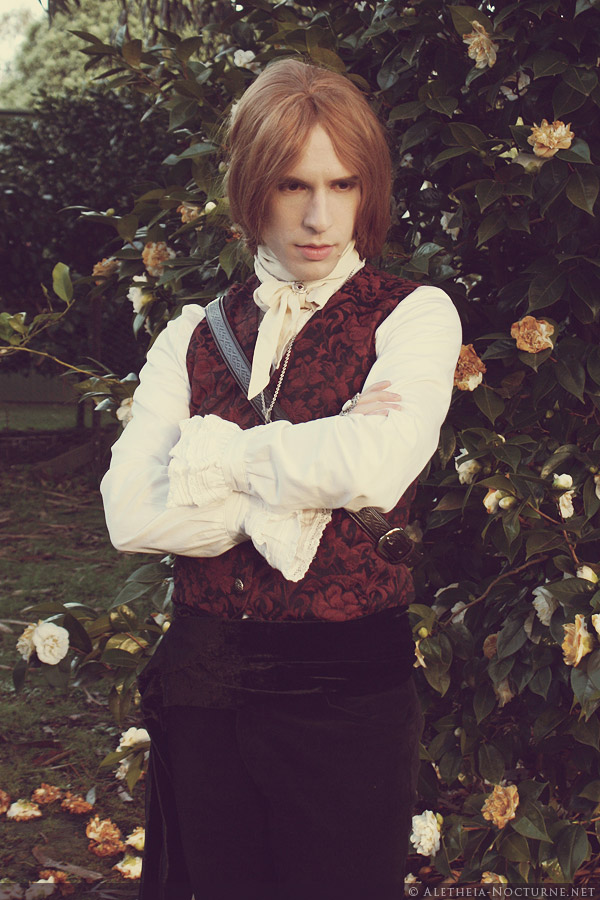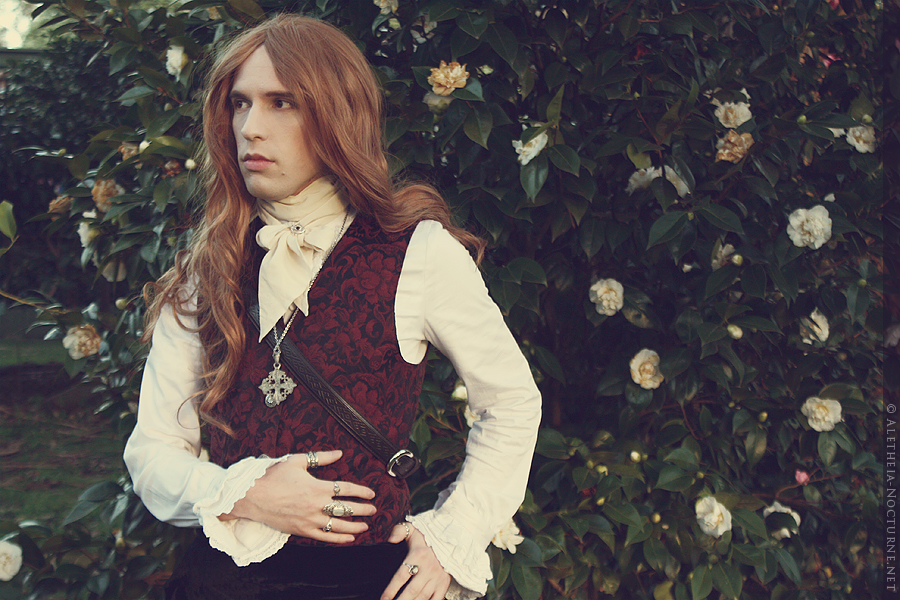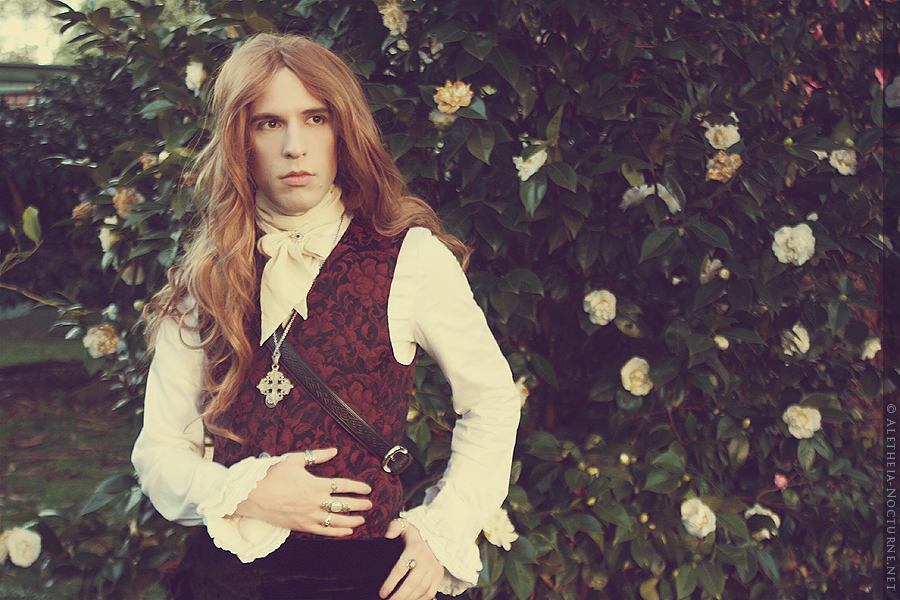 Earlier in June I also got to be part of Melbourne's alternative fashion parade again, this time modelling for Petticoats & Gallantry, a local gothic lolita brand.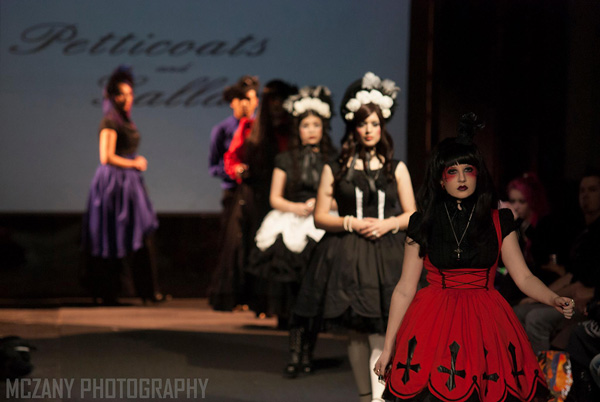 I wore a black and white outfit. The photos weren't the greatest so you can't see it that well, but the bonnet was my favourite part!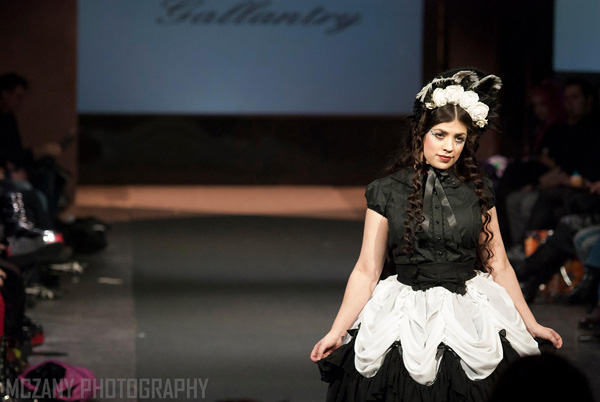 Photos by mczany.com
I used a special technique with rags to get my hair curly overnight. It's not a style I will be able to do often, because of the discomfort of sleeping with a heap of things pinned and piled around my head, and the sheer volume afterwards!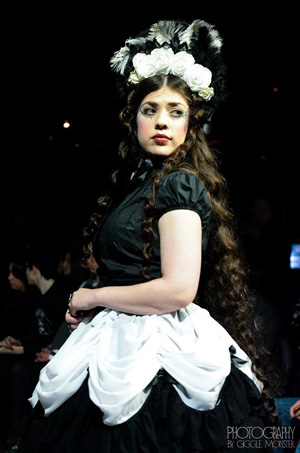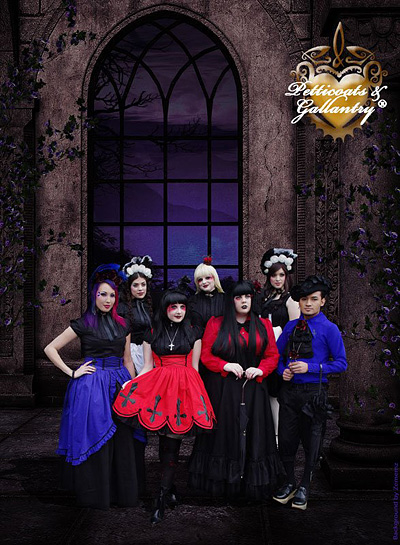 Photos from Giggle Monster and P & G
A few weeks later my best friend Lowana had her engagement party (with the usual instruction of "dress to impress"), and we all inadvertently ended up in red and black!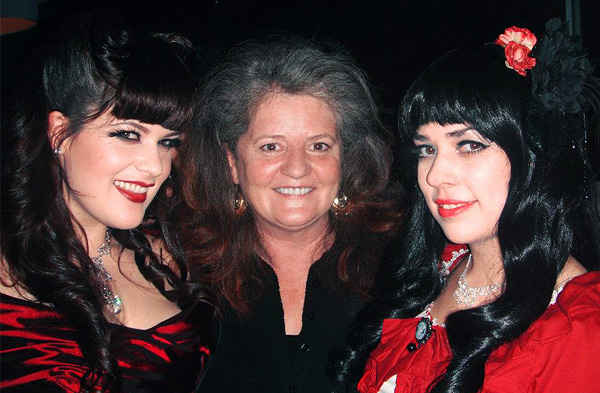 I pass celebratory chocolate cupcakes around while Lowana's fiancée advances hungrily: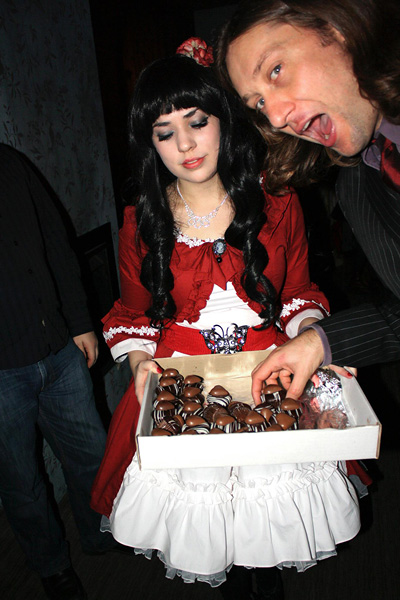 Another night I felt like packing on the makeup and trying on Adam's clothing with a few different wigs: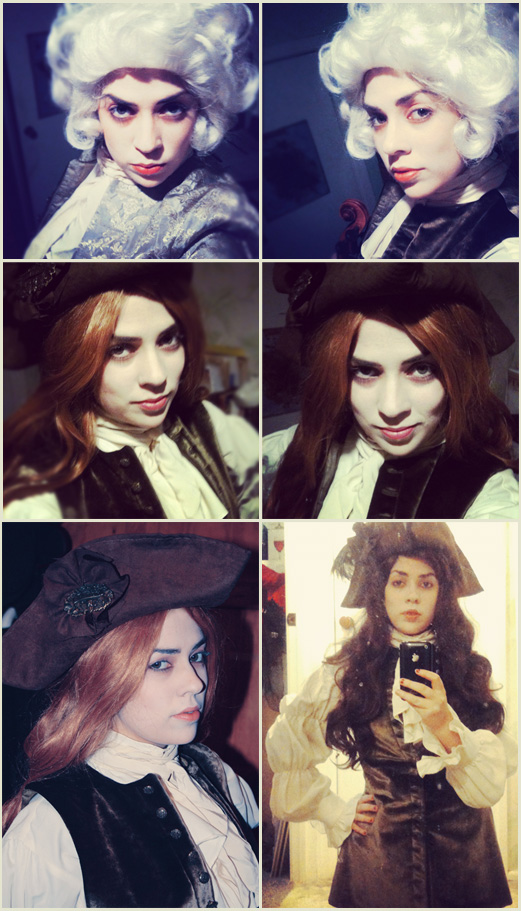 There is definitely a cross-dressing meet on the cards… It's so much more comfortable than the female equivalent.
Next, I put together an outfit to wear to dinner with my friend Julija (and other awesome lolitas) while she visited: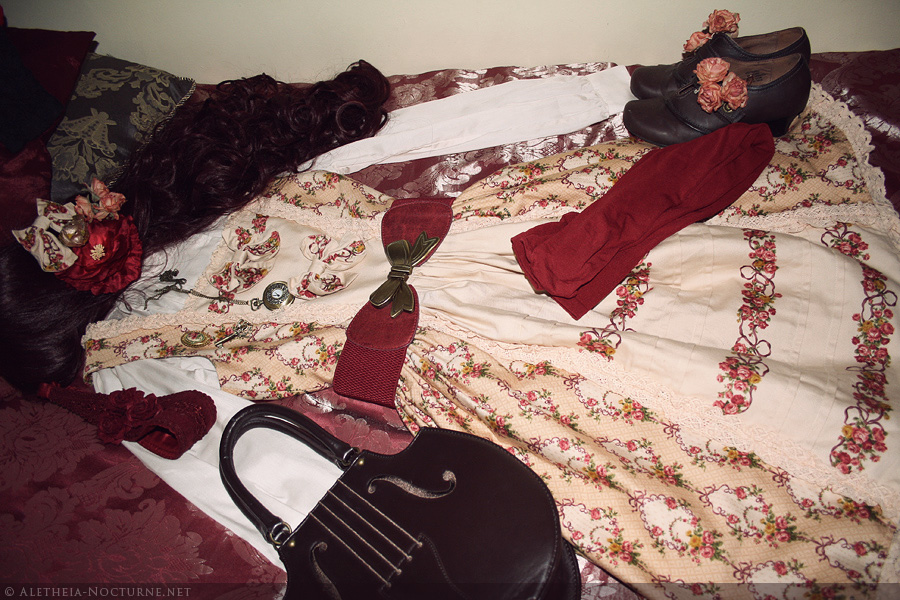 JSK & blouse: Innocent World | Wig: Bodyline | Bag: Midophi | Hairband/Beret: Kidsyoyo | Accessories: Diva/offbrand/vintage
I was really happy with my new wig! After dinner we stuffed ourselves at Passionflower…
We both wore IW's Pompadour. She is the prettiest thing ever!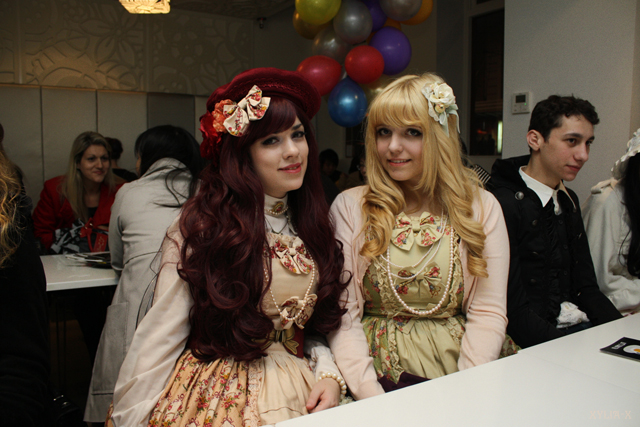 Photo from xylia-x.blogspot.com.au
A few days later I went out to dinner with my family and tried something different with Dance of the Black Cats:
The boots and wig are from Bodyline but everything else is random.
In hindsight the jacket was really too shabby, but it's an old favourite and I love the fitted shape.
Adam also dressed up to match me somewhat, trying on another new wig:
He seems to be getting a lot of "young Snape" comments… I have no issue with this. 😛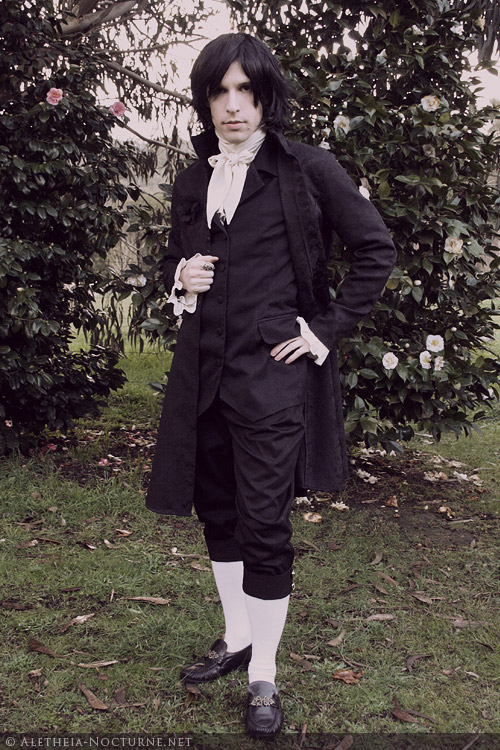 Phew! I'll split things up in future. I hope this has been of some inspiration. I feel like I'm getting better at putting things together in a style I've settled into more.