This week we hung out with a few friends for supper and a little soirée, where most of us contributed something musical (or otherwise). It was a sort of "test run" of an actual Salon-themed Night we are planning to organise a little later in the year for the local Lolitas.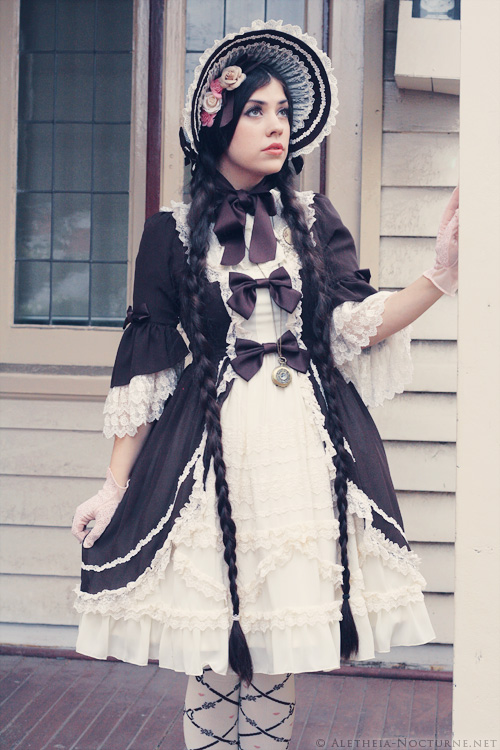 I went super classic with Innocent World.
Me with Liza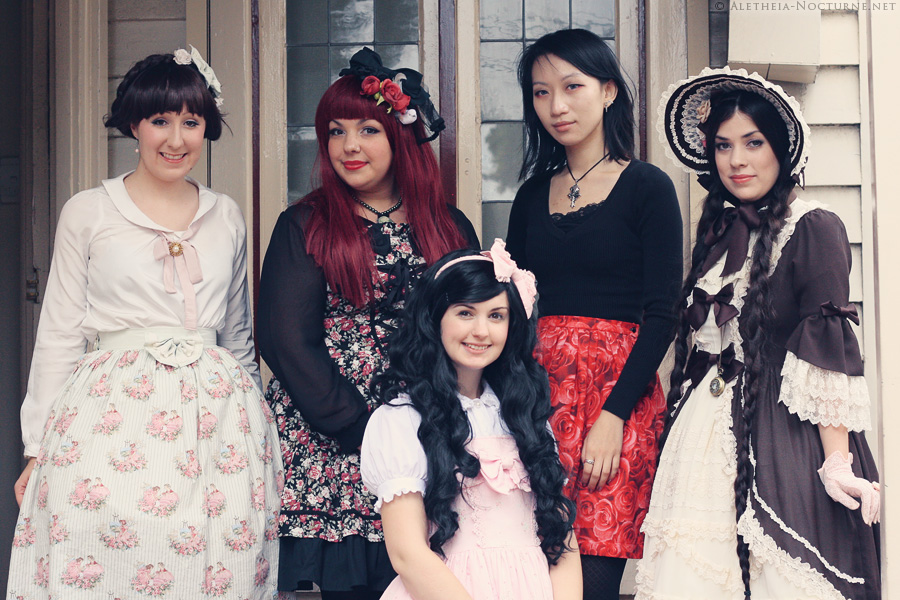 On piano, Magdalen played part of Rhapsody in Blue and a movement of a Beethoven sonata, Kimmy played Part of Your World on the flute, and I played a little Paradies toccata and Chopin's Nocturne #10. Adam composed two clever poems for the occasion, and then we spent the rest of the evening having singalongs and general fun.
Cat, Kimmy, and a creepy holographic portrait (scarily, the first photo I took of it was eaten by the camera).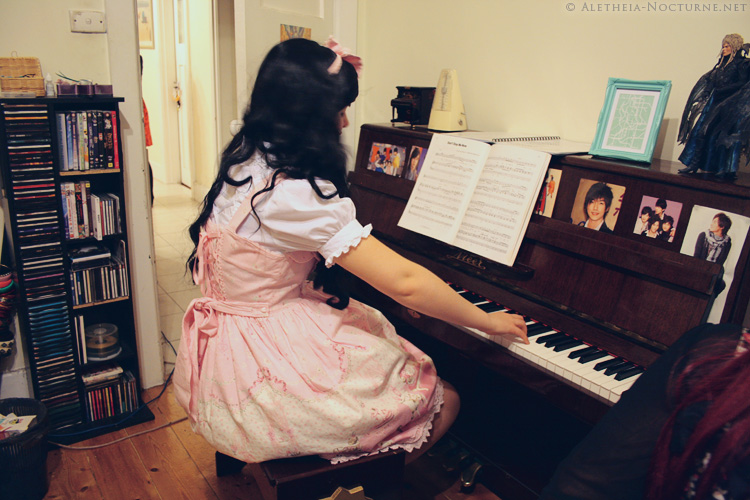 Our gracious host and her pretty coordinate.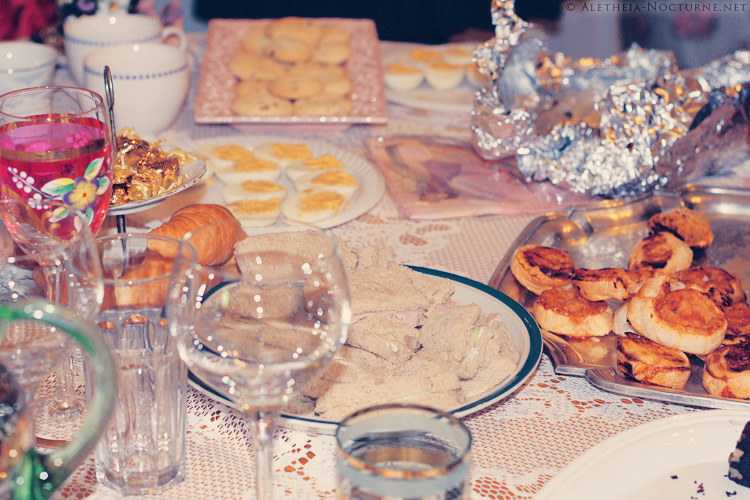 Supper!
This week I also had a few parcels arrive! *FAINT* Innocent World and Black Milk, to be precise!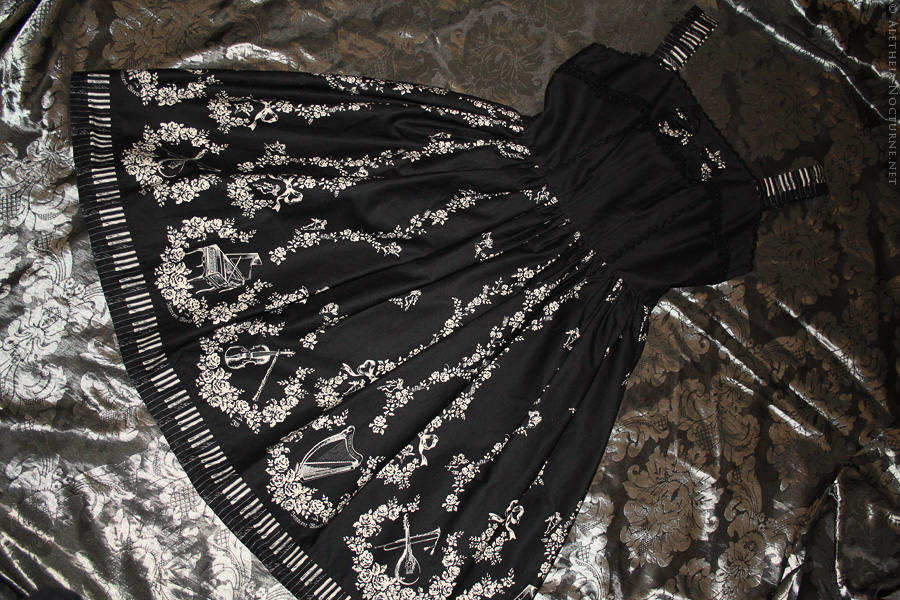 Philharmonie Angel JSK in black, one dream dress (with harpsichords) = acquired!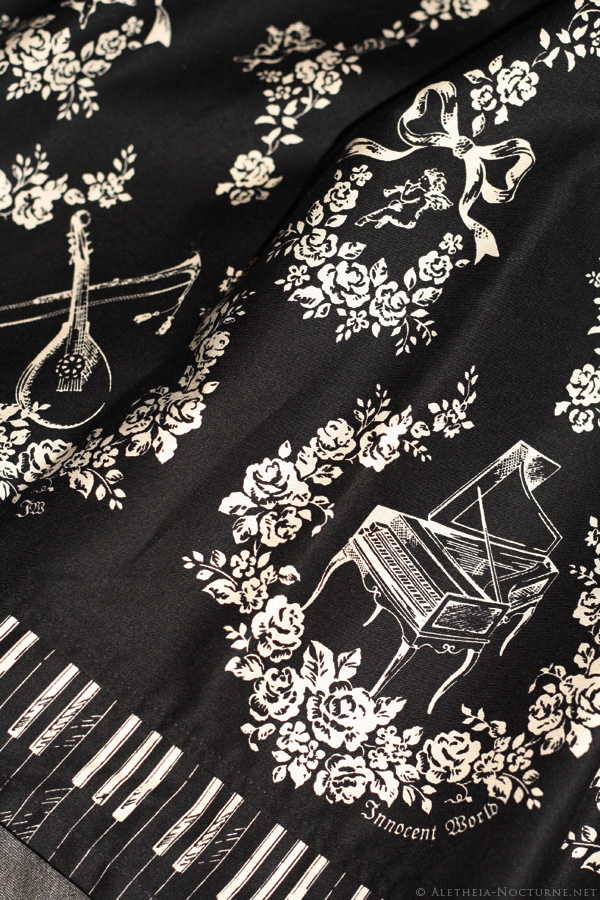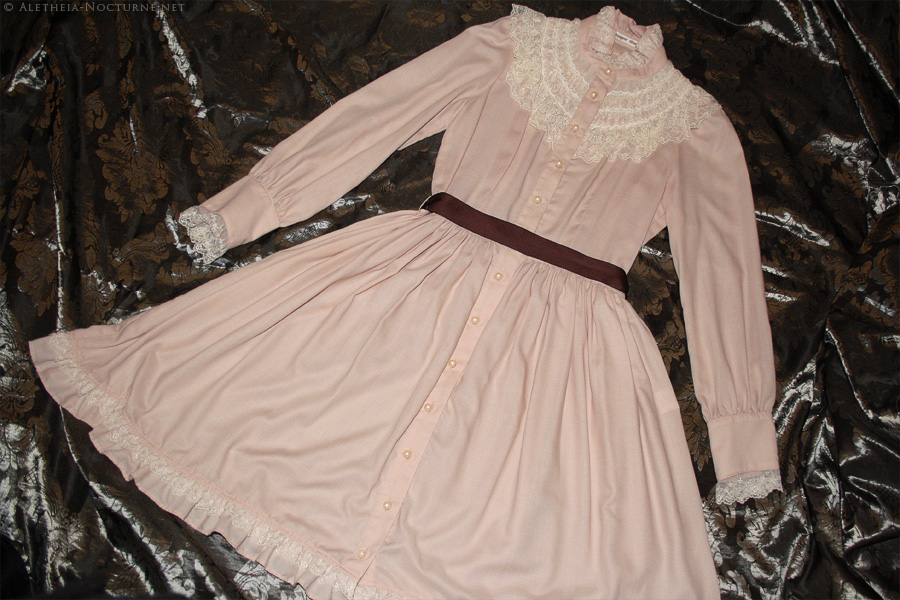 Isabel OP in pink (so pretty and soft)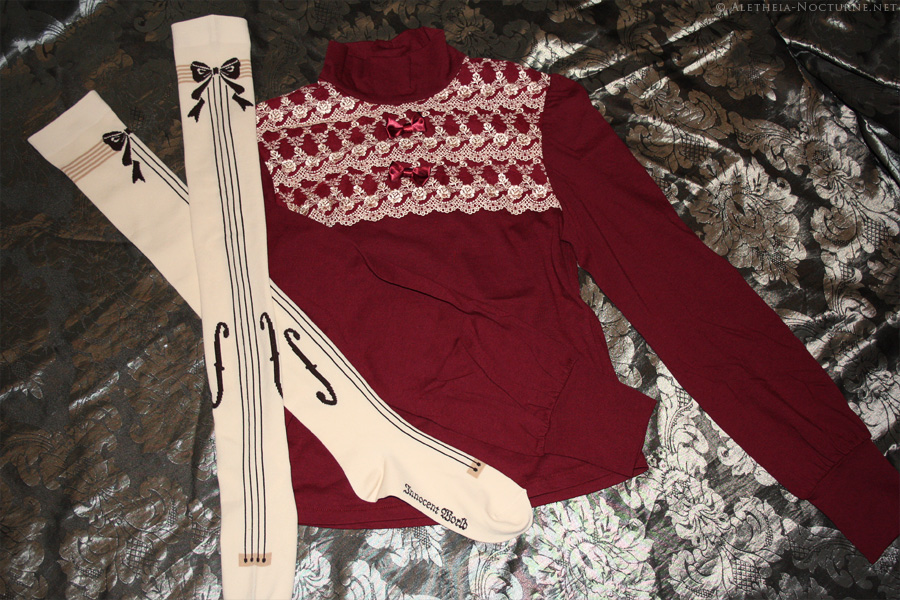 Violin socks and Sofia pullover in bordeaux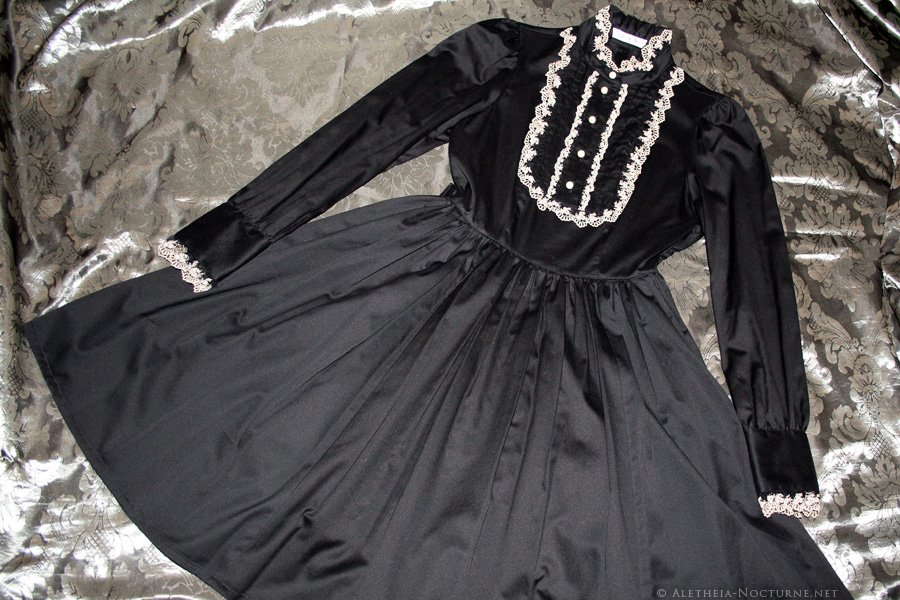 Belinda OP in black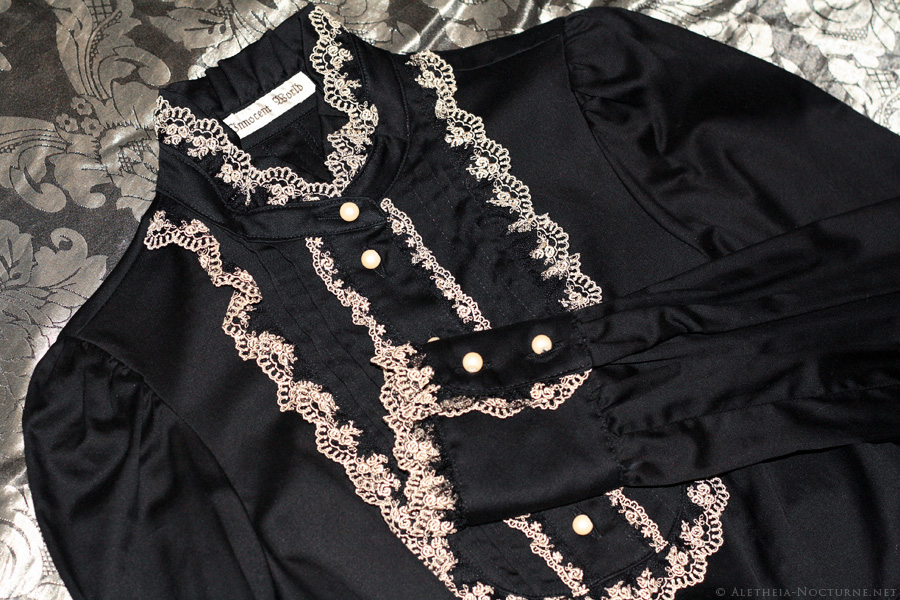 And now I can wear my passion all over my body 😀 …
Hobbit Map dress and You Shall Not Pass dress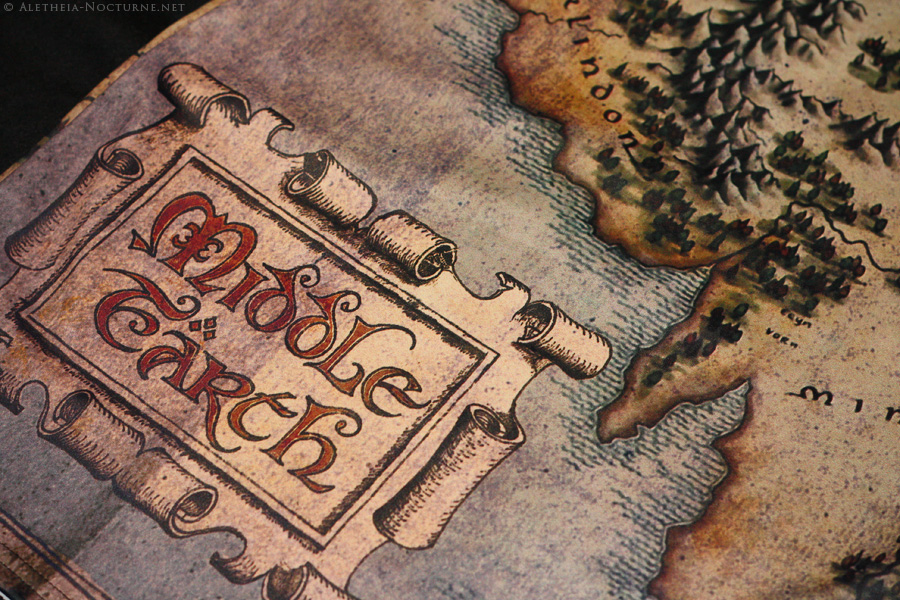 Witch King leggings & Map leggings
I can almost die of happiness now. 😛