I think last weekend counted as my first Halloween party! A friend Clara held a party with a bit of a Día de los Muertos theme. I only took a few pictures, but she'd set up an awesome little altar, and there were some fun costumes that night!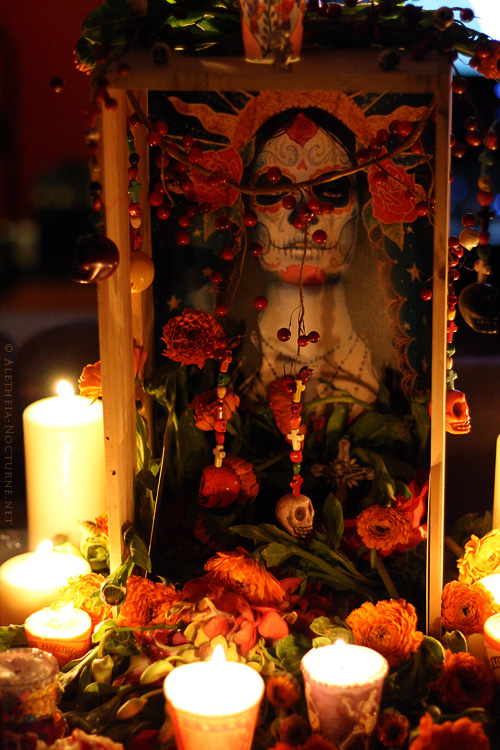 I came as an 18th-century vampire, but I took my vampfangs out almost straight away because it was too hard to eat or smile with them in! The gown (a bit loose on me, whoops!) belongs to my friend (she will feature in an upcoming post!) and is incredibly thick and heavy (53 pleats in the skirt), made of a textured web-like wool which creates a moth-eaten look.
Liza at confession, and my sister Kimmy entertaining us as Dragrid.
Laura's awesome makeup.
Adam as Rorschach and Julianne giving me a death stare.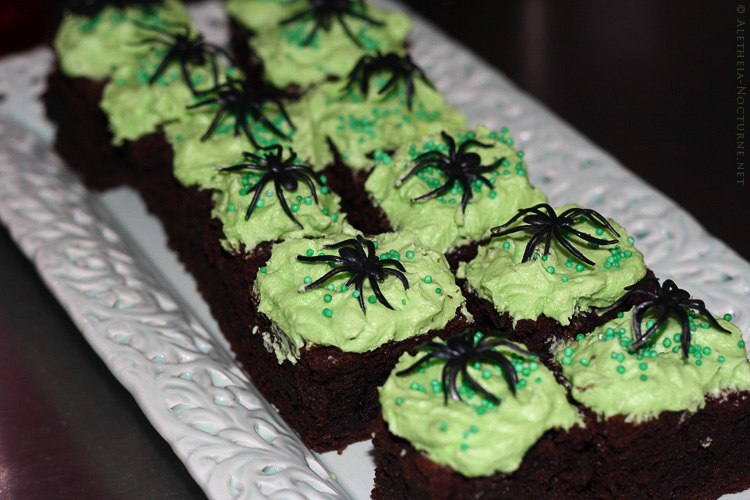 I baked these evil little brownies…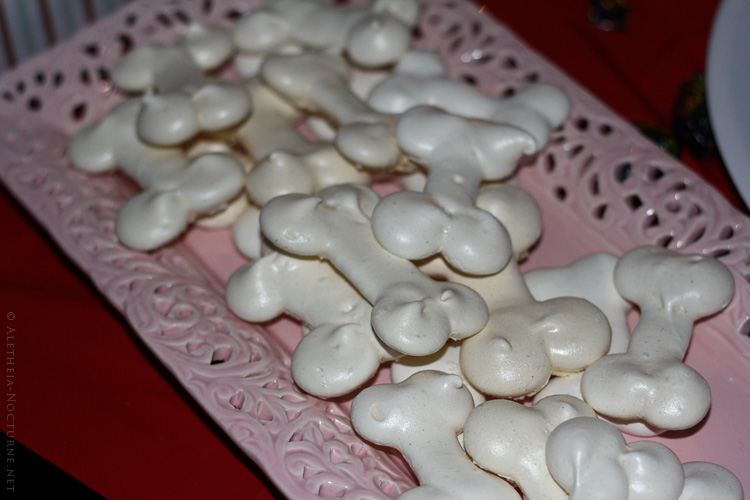 … and my sister made bone meringues.
What did you get up to for this holiday?