Our Lolita community enjoyed its third annual "Rococo Picnic" recently (see #1 and #2). I opted for a more low-key venue this year and organised it in the grounds of an old convent in the city. As usual, the comm. can be counted upon to help make any day a complete lark (and a well-dressed one at that). I don't really have any good picnicking photos (there was probably more frolicking going on anyway), so it's mostly group and outfit shots this post. Hopefully they provide a bit of inspiration! I certainly appreciate the effort everyone goes to!
Watermarked photos are mine, but the rest belong to Liza, Magdalen, and MC Melody Doll!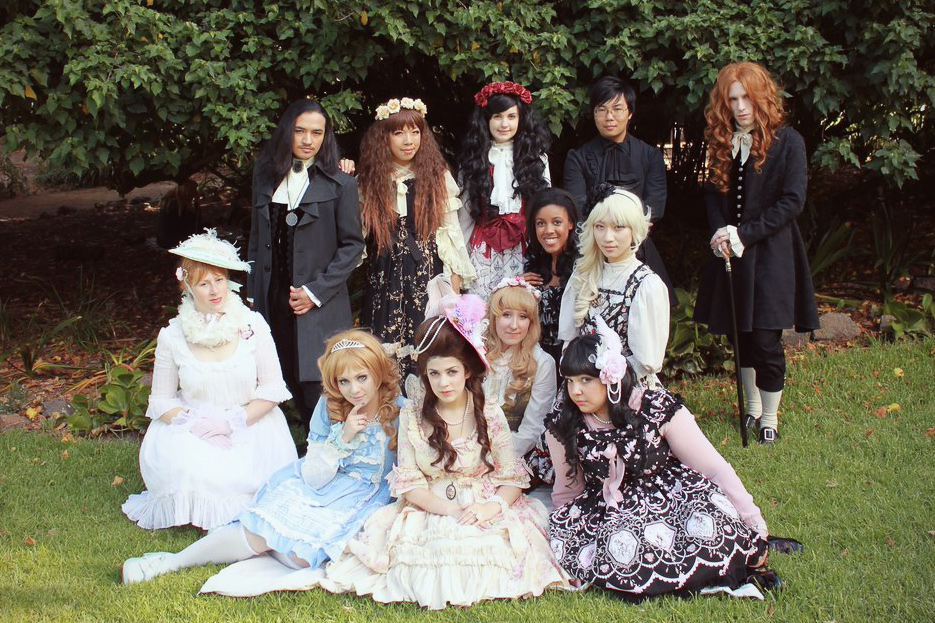 Some of our group posing together
I wore my pink Antoinette dress and styled a wig into a half-up sort of pouf/bouffant.
Dress: Mary Magdalene | Hat/hairpieces: Homemade | Shoes: Bodyline | Tights: Alannah Hill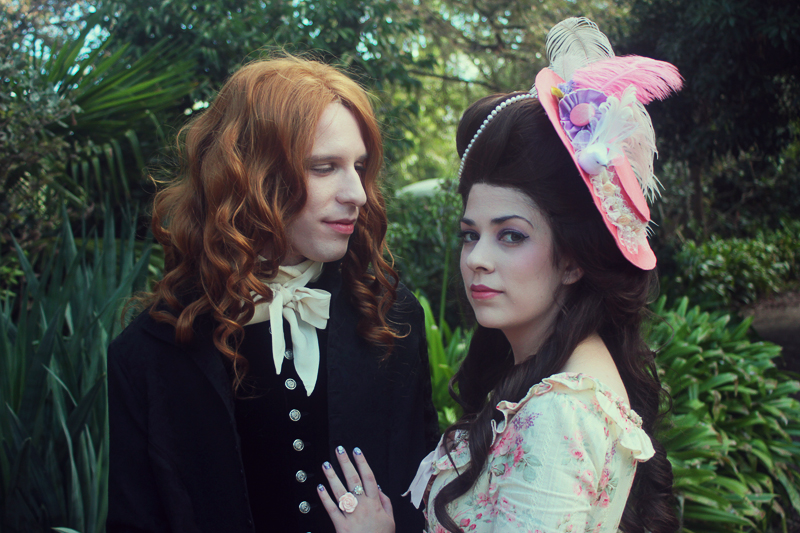 Adam and I
In the weeks leading up I drew upon whatever inherited craftiness I could muster and created a flat 18th-century-inspired hat from buckram and silk. I might create a tutorial post about it sometime. 🙂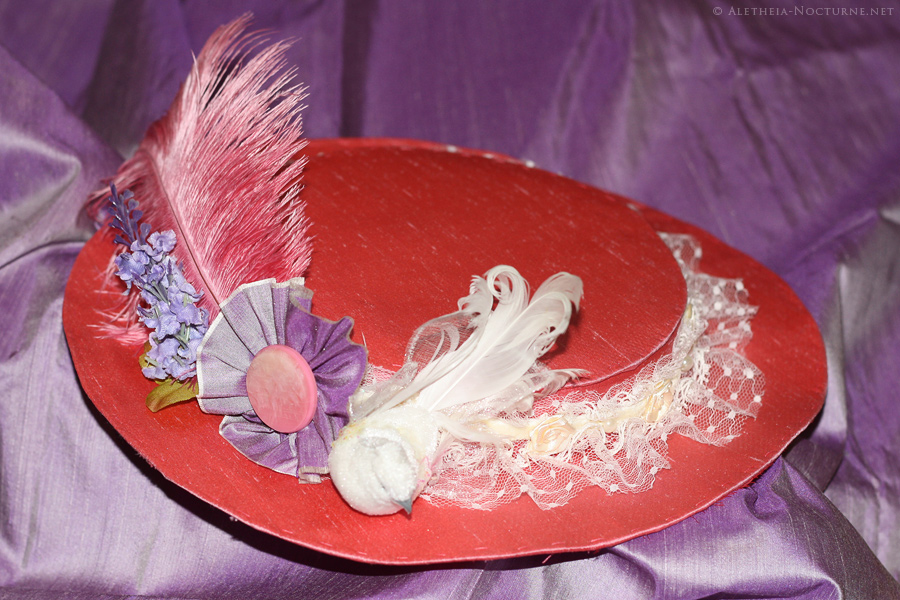 Adam wore a historically-inspired Aristocrat ensemble with a new black velvet waistcoat commissioned from Vanyanis: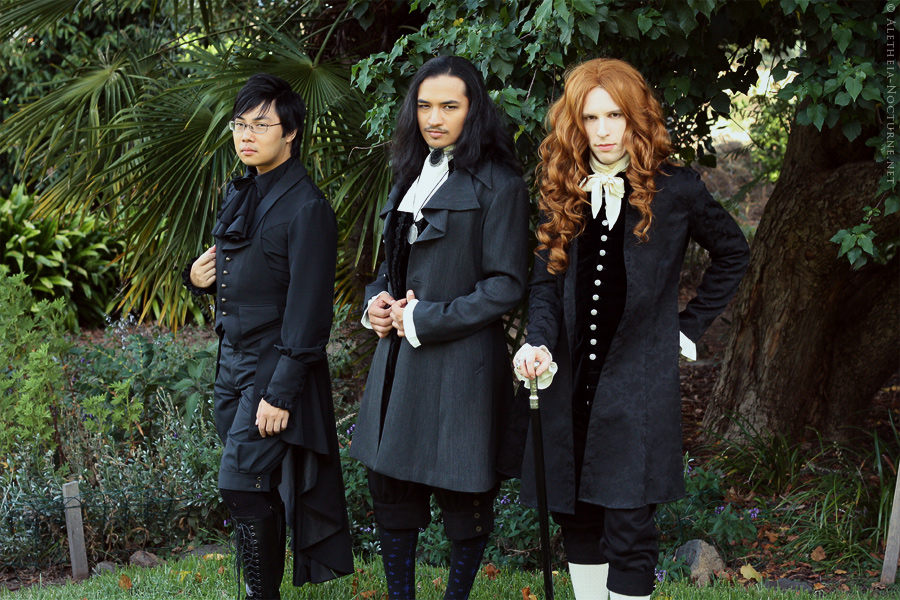 Victor, Jorge and Adam – three smashing gents!
Kimmy (my little sister!) and I, and Clara in Candy Violet
Our lovely harpist Joy, who played from her classical repertoire, and beautiful Teagan
Magdalen in a to-die-for Lady Sloth JSK, and Brianna in an awesome coord
Liza (wow) and Julianne <3
Lynden and Sinny – they look so pretty!
Marzy and Shaquanna – almost all the girls used flowers that day!
Raptor!Cat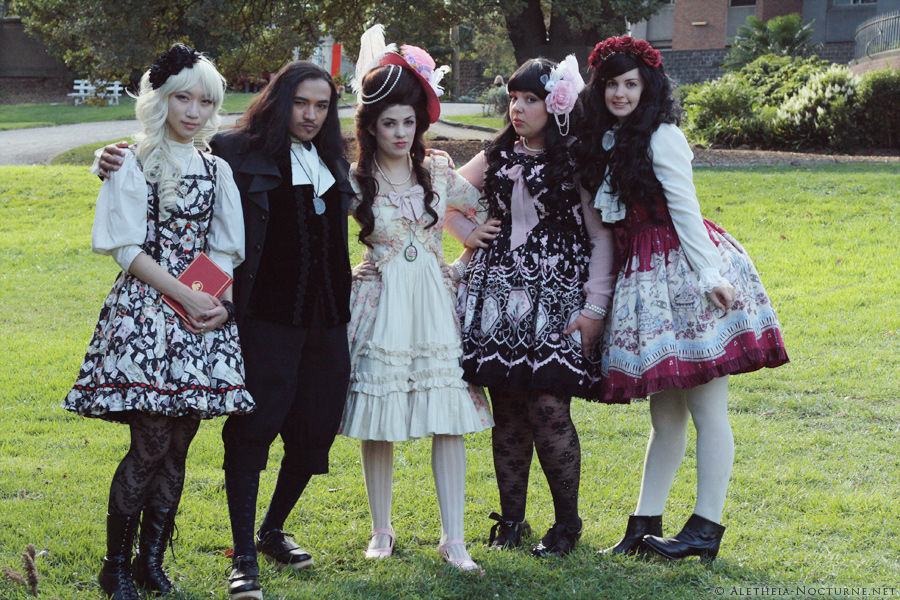 Team Rococo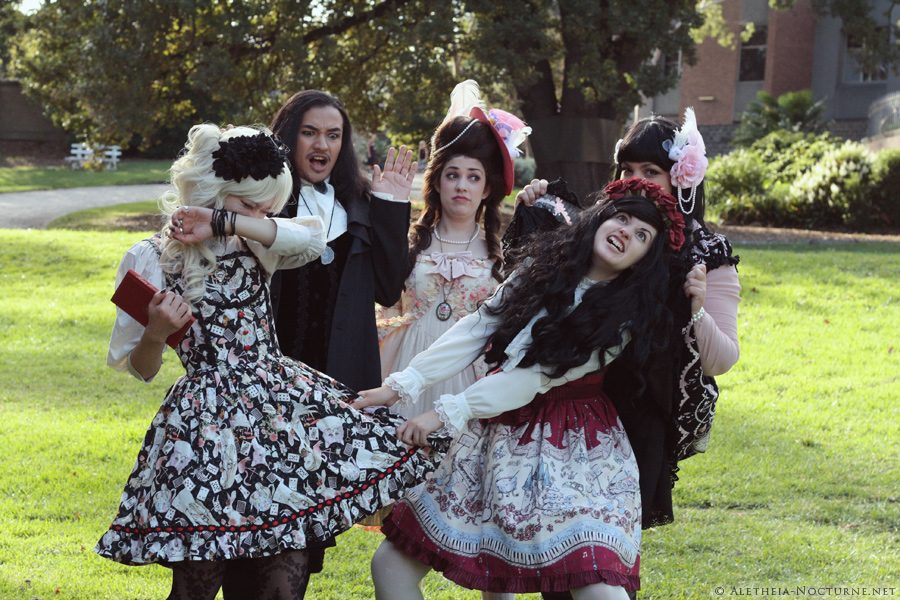 Things start getting out of hand…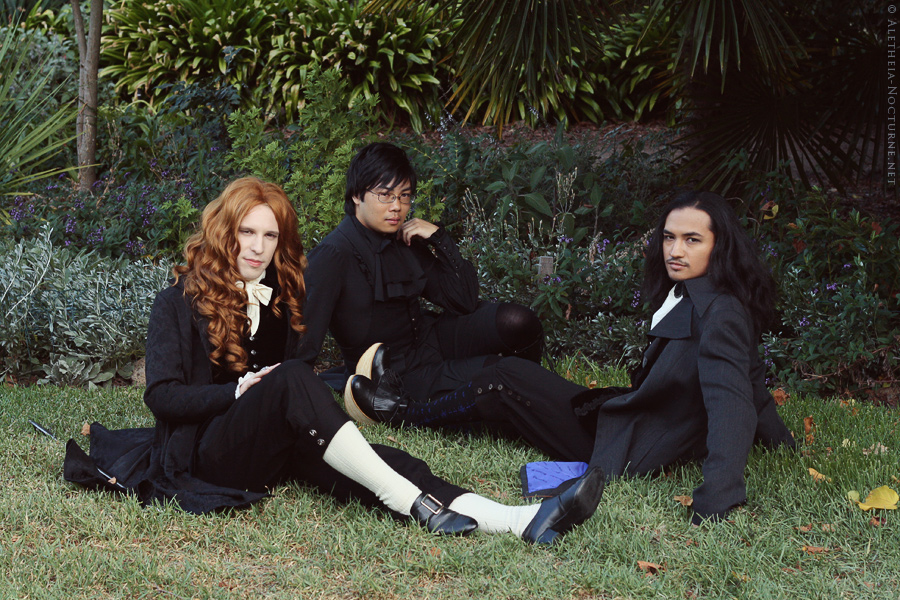 Everything looks dandy…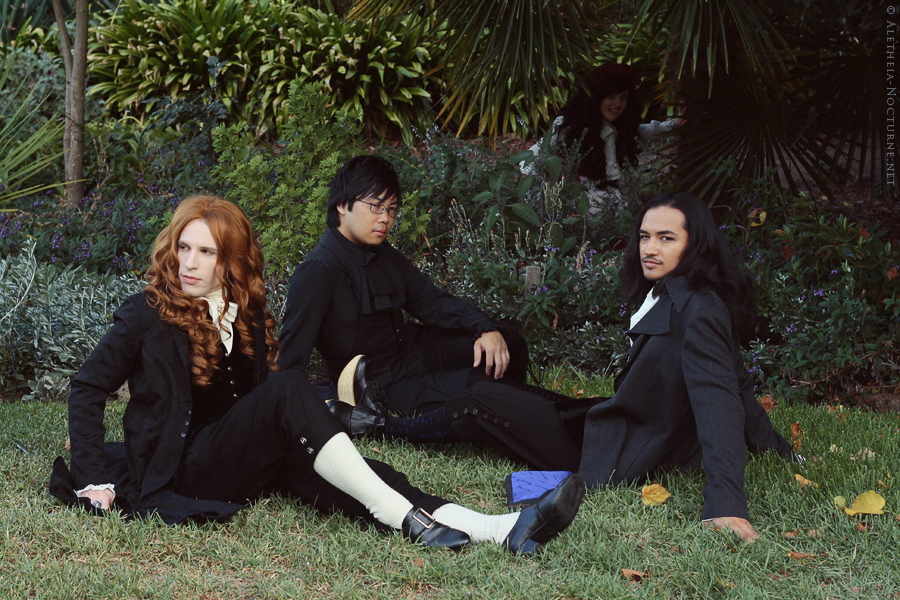 … BUT WAIT!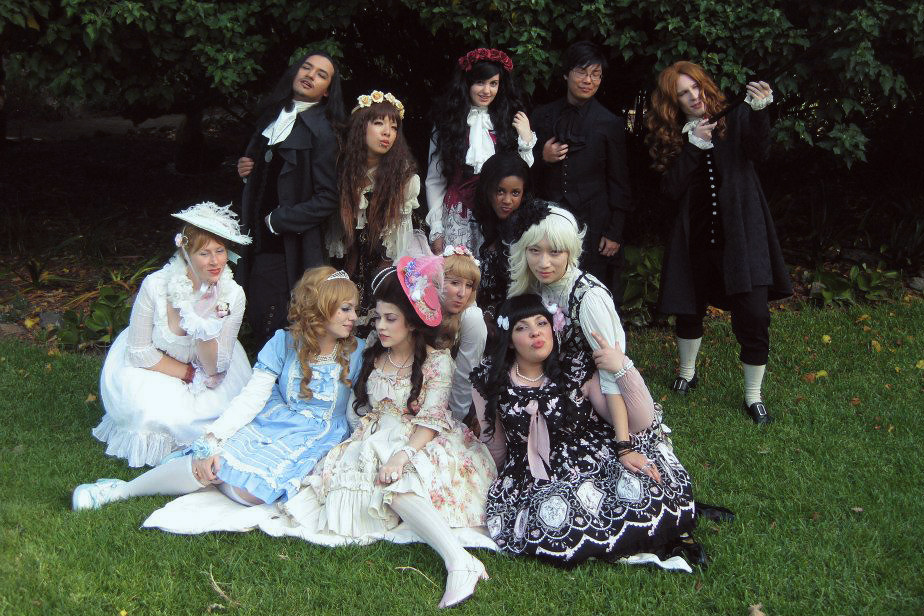 One last ham-up for the camera!