I have the worst luck. It always seems to rain when I plan a picnic! This year's Rococo-themed Lolita picnic was no exception, because it rained steadily all day.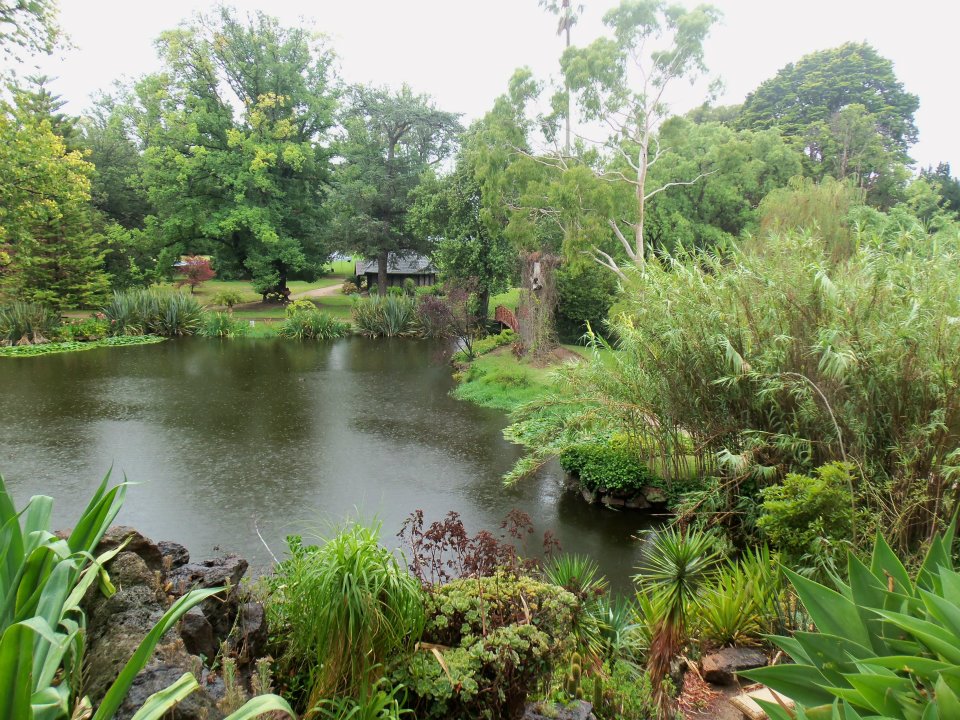 Photo by Marzy
Our perfect patch of lawn was soaked before we arrived, a wedding was taking place at the front of the mansion, and the only undercover spot was in the lookout/rotunda behind the lake! To get to this spot guests had to navigate a rather long, windy path through the grounds (and through lots of puddles) and up a precarious set of steps. I couldn't think where on earth to relocate to at such short notice, and postponing wasn't an option, so we just made the best of the somewhat-dry shelter we could find and crammed in!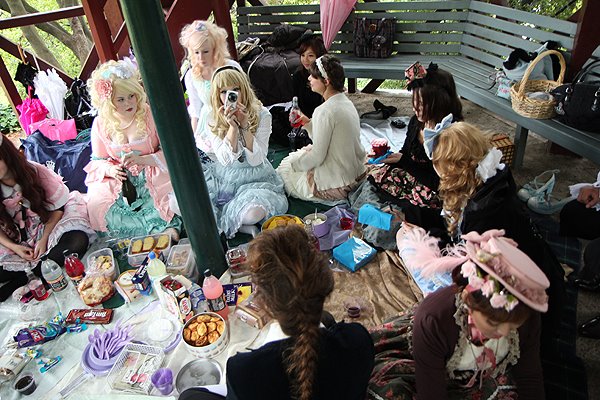 Photo by Somnolent Images
Though I had planned my outfit quite carefully, I still wasn't entirely pleased with how it looked. I wore Innocent World's Victorique in brown, with a brown velvet bonnet from Mary Magdalene. The dress is a little masterpiece, and now that I have it I would love it in the other colours, and a matching bonnet! It also came with a lacy jabot and a plain, soft ribbon. The underskirt is separate.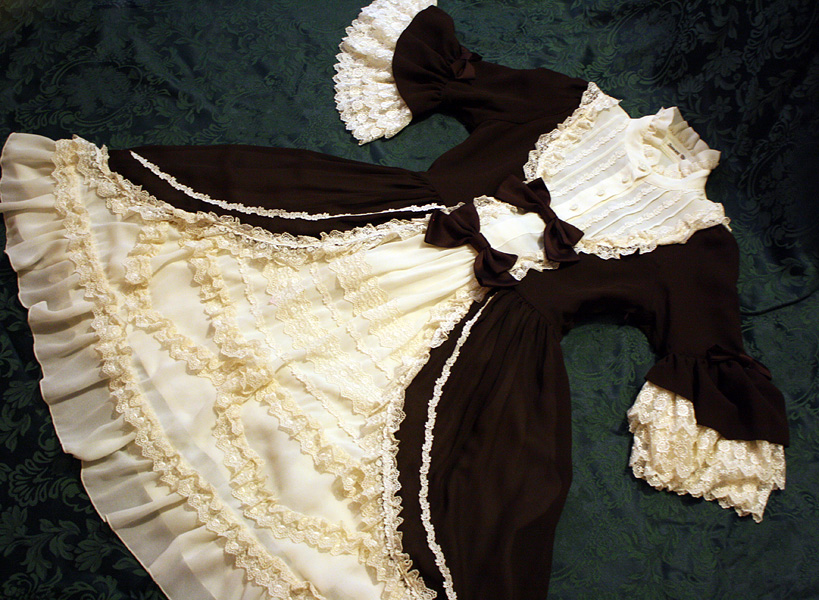 I love the combination of a button-up high collar (reminds of gowns from the late 1800s) with 18th-century-esque sleeves and skirt.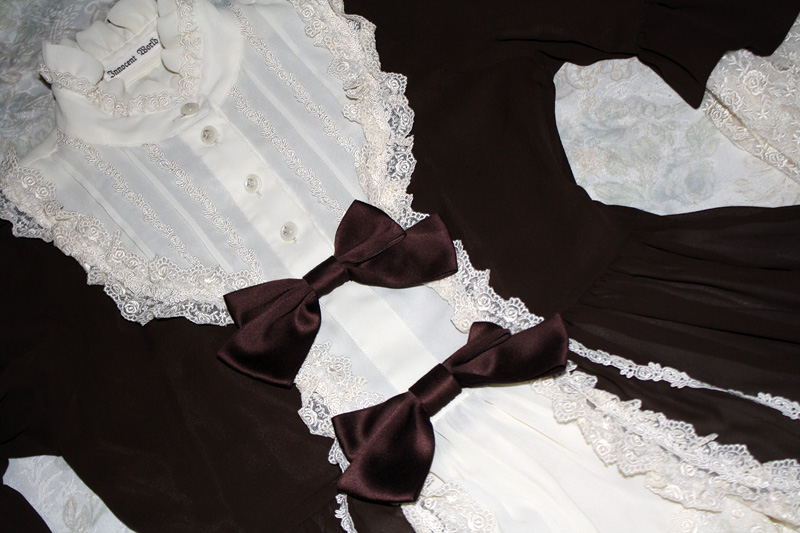 The photo above is the most accurate to the brown and cream (with flash)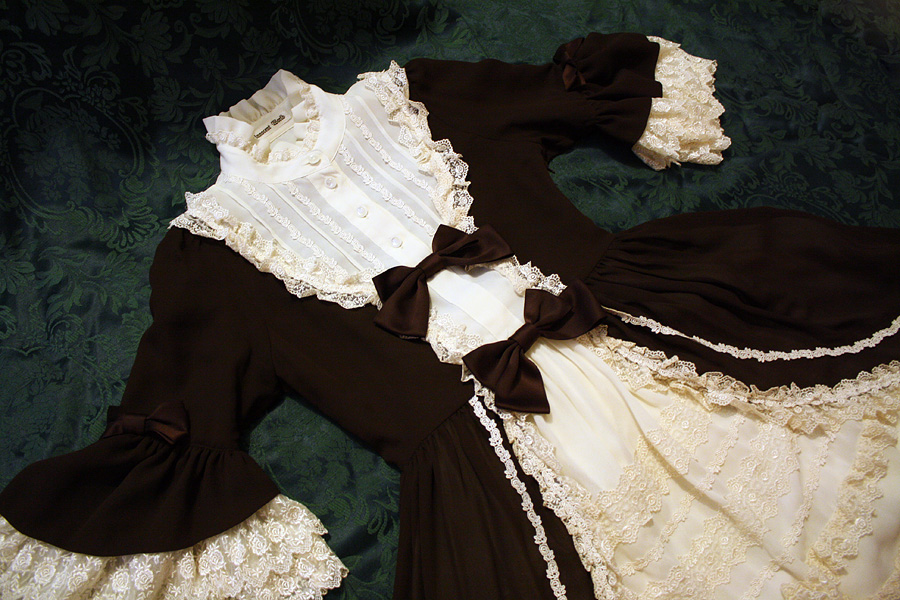 The bonnet is beautiful, but it arrived (second-hand but unused) slightly creased and bent, and I don't know if it's fixable. It looked a little odd from certain angles when worn, and combined with the creases reminds me of an Akubra… :S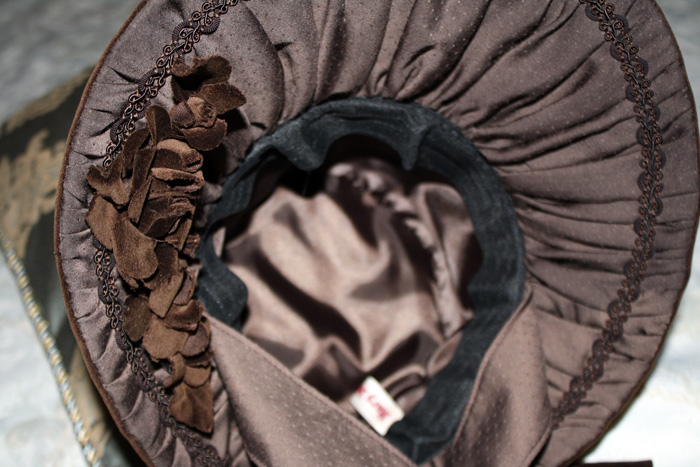 I adored the lining, but that flower piece is difficult to change the position of, because it's curved and has three brooch backs to align!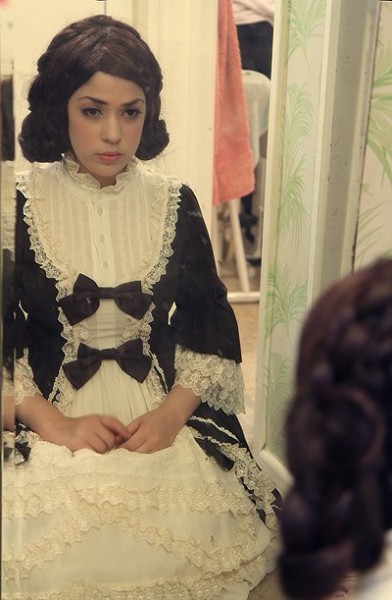 Getting ready in the morning.
I placed a long wig similar to my own hair colour on top (without putting my real hair up), parted and plaited each half of hair, then coiled and pinned it up around the head. It wasn't perfect but I think it suits my face shape and is very doll-like! Photo by Juliette.
But back to the event…
The dismal weather didn't seem to put the lovely guests off, numbers were the same (if not more) than last year, and everybody looked really beautiful! I didn't take any pictures so I have borrowed a few to give an idea of the setting and the effort the lolitas went to. Each image is credited to their respective photographer if you hover over.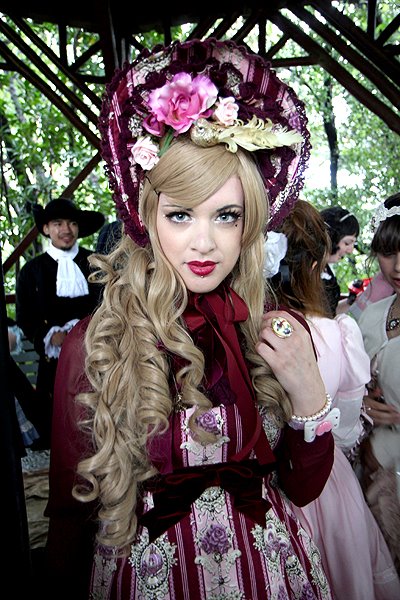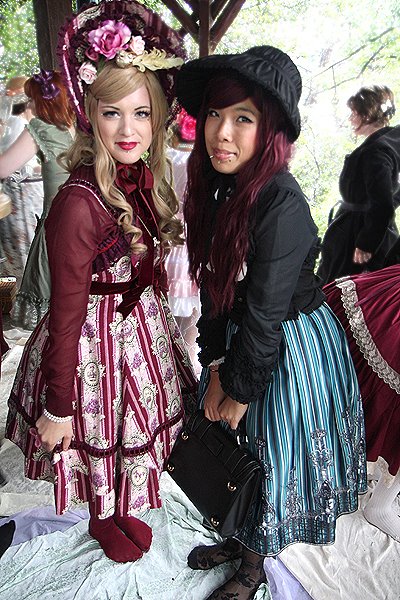 Teagan was absolutely divine (I think we experienced a collective jaw-drop at her arrival), and Liza never fails to pull off a perfect outfit.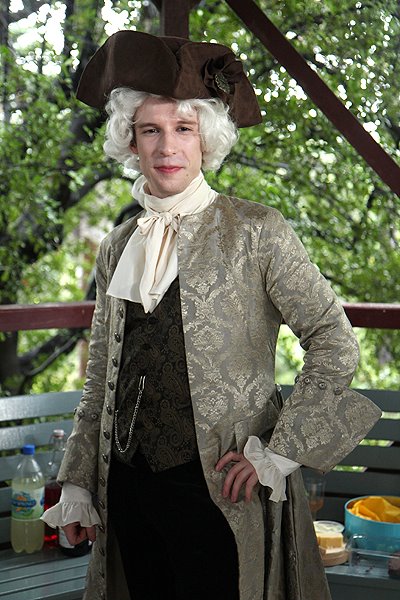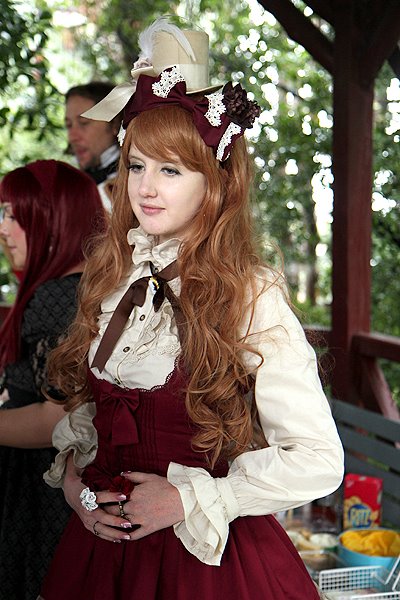 Adam and Hattie sporting HATS!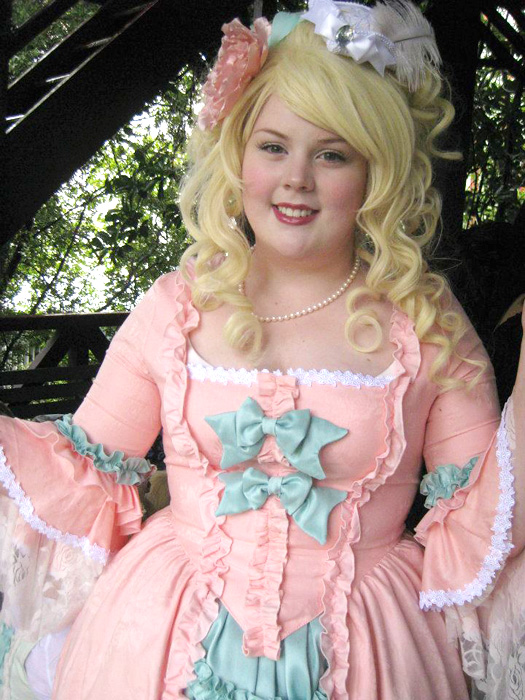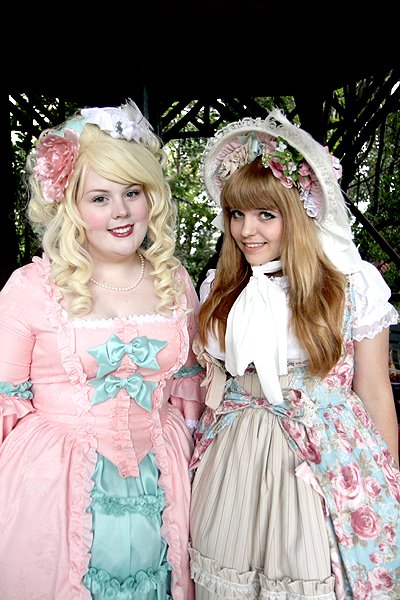 "Queen Kim" in another perfect ensemble, and dear Juliette.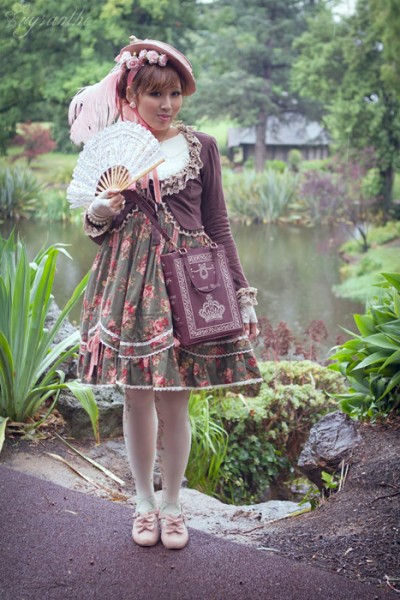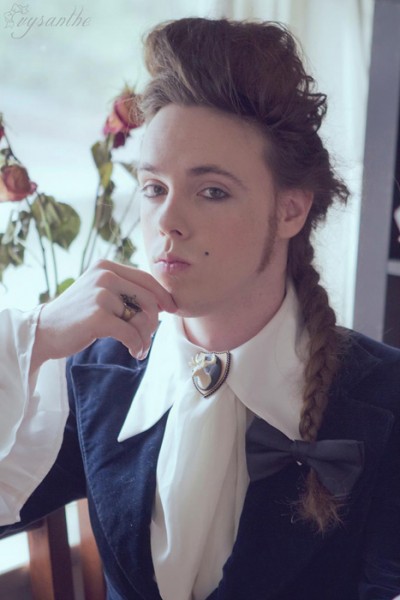 Goldie is simply lovely, Elliot effortlessly dandy.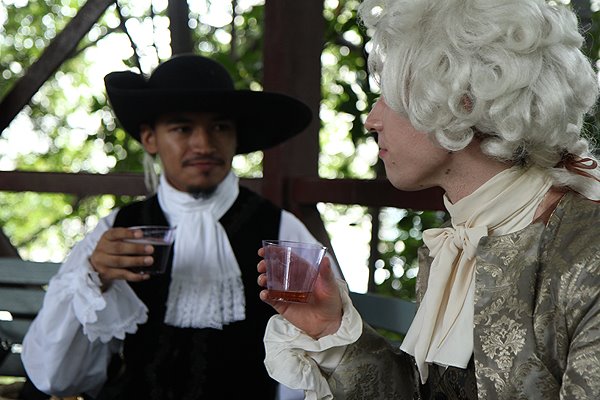 "…and thirdly you must hate a Frenchman as you hate the devil."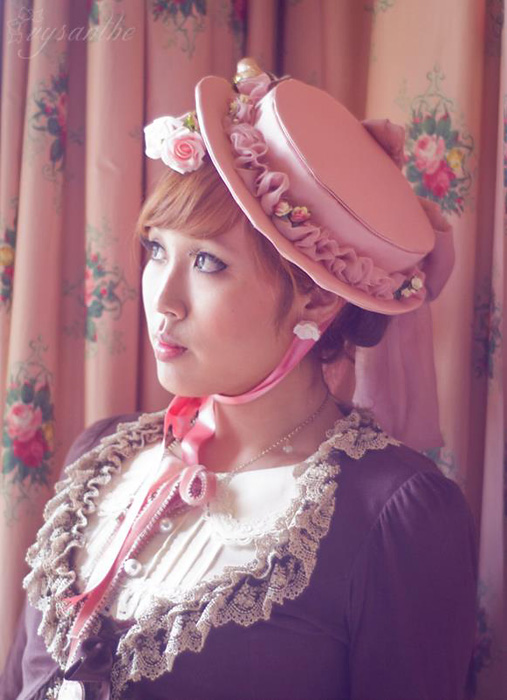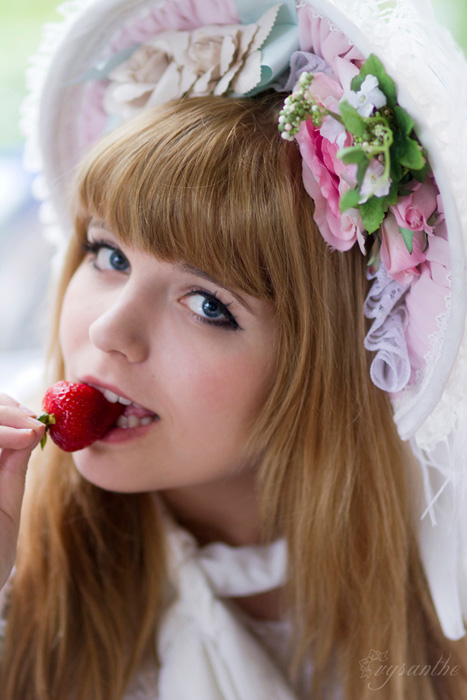 Goldie's pretty hat, and an obligatory cute Juliette with strawberry photo!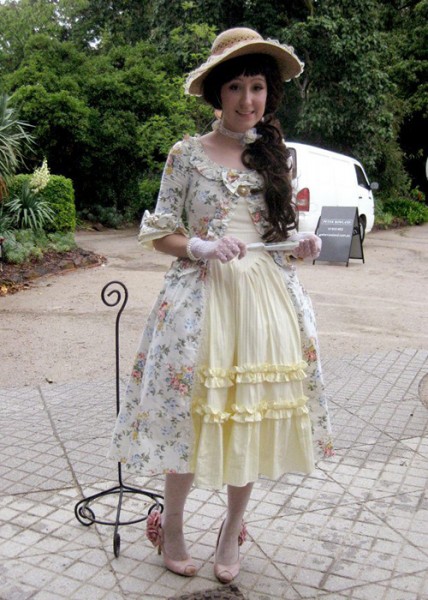 Magdalen ended up buying the Yolanda dress from me, which was such a pretty colour and length on her. I look frumpy and my bonnet looks like a fedora.
Throughout the day guests who wished to could take an extensive house tour of Rippon Lea mansion:
I wish we could relive the day in balmy weather, with all the activities that were going to be set up – croquet, pretty walks around the estate, exploring the greenhouse, perhaps some music and other games… Oh well!