I have been preparing several posts but thought I'd start with a run-down on the last 5 or so weeks. It's mostly happy snaps and instagram pretension…
My sister had a "Gods & Goddesses" birthday: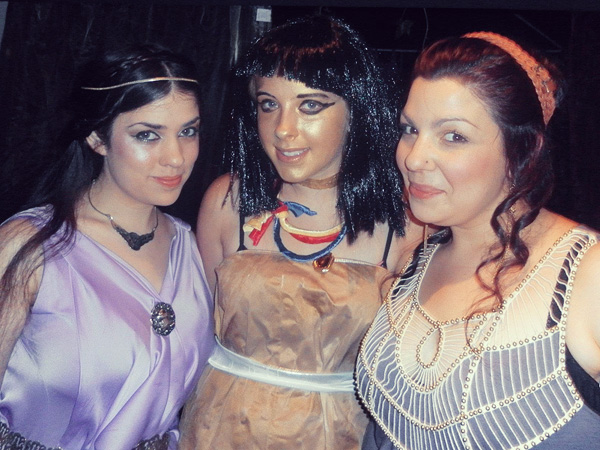 With my niece and Kimmy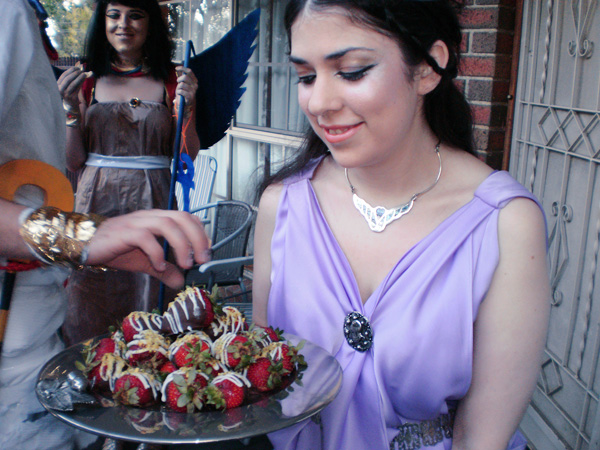 Chocolate and pistachio-coated strawberries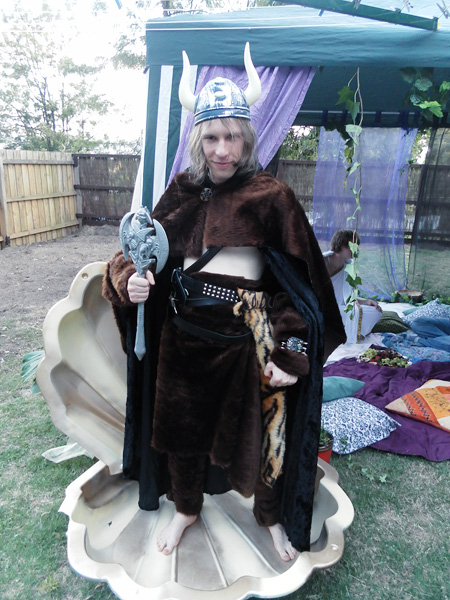 "Baldur"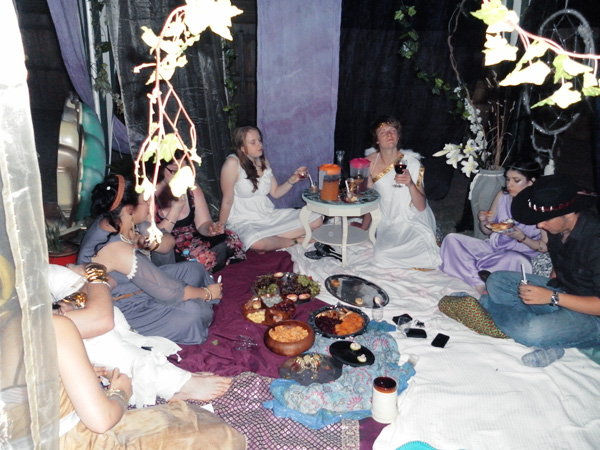 The Pantheon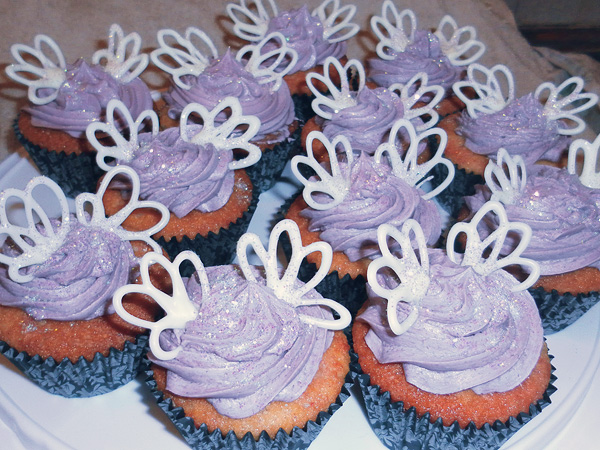 Rose and raspberry cupcakes with rose/vanilla buttercream and chocolate garnish – YUM
It was a very balmy night with much dancing. I was supposed to be Pandora.
We took a visit to the venue for our next "Rococo Picnic" to organise the booking:
I wore my R-series Rococo underbust dress – wasn't very happy with this look either! The wig is nice but I don't think it looked quite right on me.
My grandmother had her 90th birthday: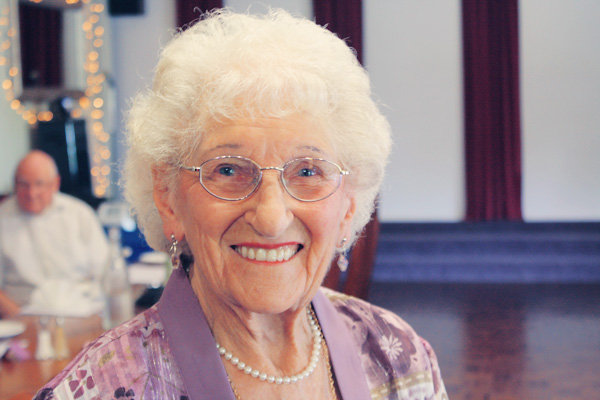 She complains about "looking a hundred"  but is always impeccable…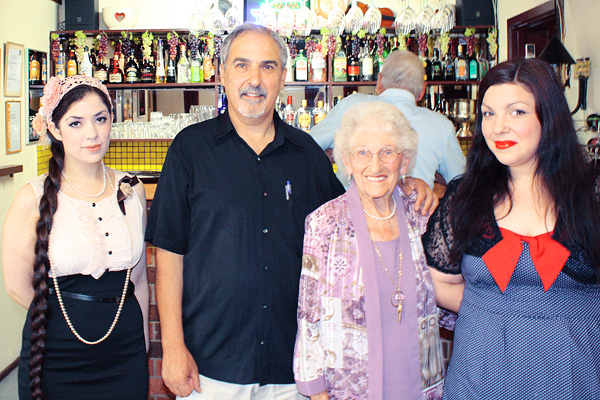 Trying something different outfit-wise (a pencil skirt!), father, grandmother and sister
Later…
Left: My best friend GOT ENGAGED, and so she had a little celebratory dinner. Right: Lovely Indian restaurant on Valentine's Day. The reason I leave feeling sick is because I always order too much food and can't stop eating the delicious fare.
We went to a boathouse for a friend's birthday: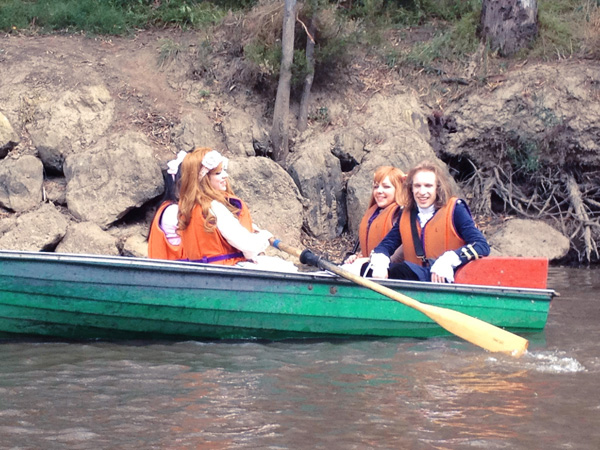 Between my bossing, the up-and-down weather, the wind changing the current, and Adam's fears of capsizing, it wasn't the most relaxing ride. But I'd do it again!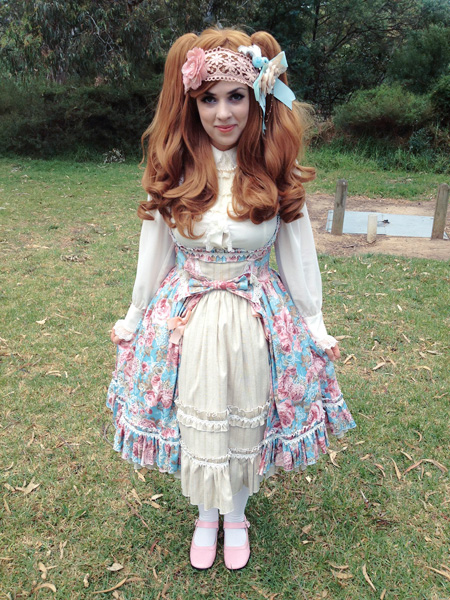 Trying to get it "right" but still not happy. I don't think the wig colour suits me, should've scrapped the hair band, and there isn't enough contrast between the light socks and shoes. The dress is a bit long for my liking (though the angle above makes it seem more so). Photo by Clara.
My dashing man!  Photos by Sam.

I attempted a few new looks with clothing and accessories new and old: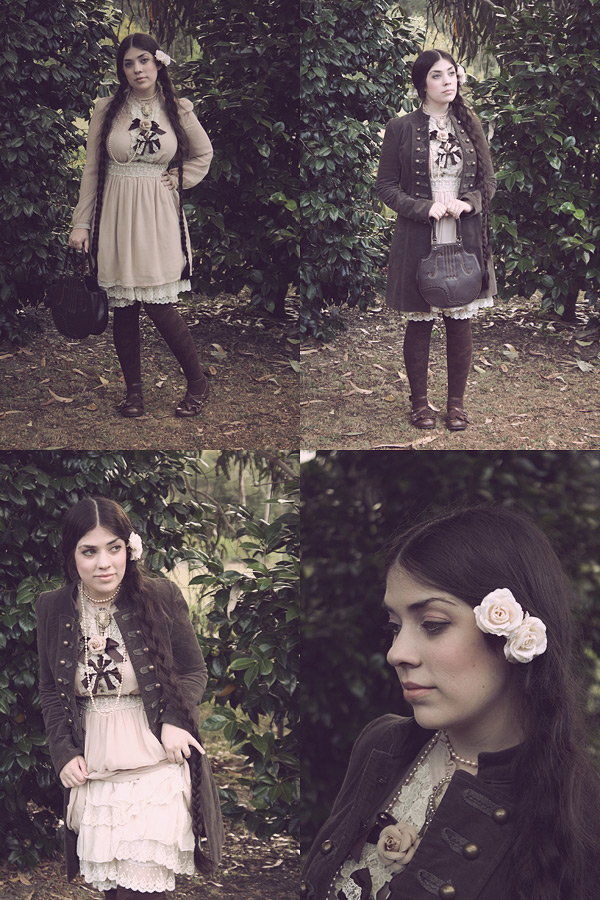 This one was just for taking my Nanna grocery shopping, but dress-ups can bring  excitement to any day!
The day of my Slytherin-inspired look (right) I helped my sister knock up a quick patisserie portfolio. I designed each page with a fairly minimalist magazine-look which I think offset her oft-phone-captured grungy kitchen shots. We stopped at a French patisserie straight after but they weren't looking for any new employees. I bought a small sort of buttercream/hazelnut layered square though, which was amazing.