A few months ago my little sister Kimmy and our friend Cat celebrated their birthdays together with a woodland-themed party. I didn't take many pictures at the party, but when we got home I had Adam take a few just as the "golden hour" was fading. My outfit is nothing special (it's actually an old skirt paired with an old satin nightie I've otherwise never worn), but I just loved the colours and lighting we captured. 🙂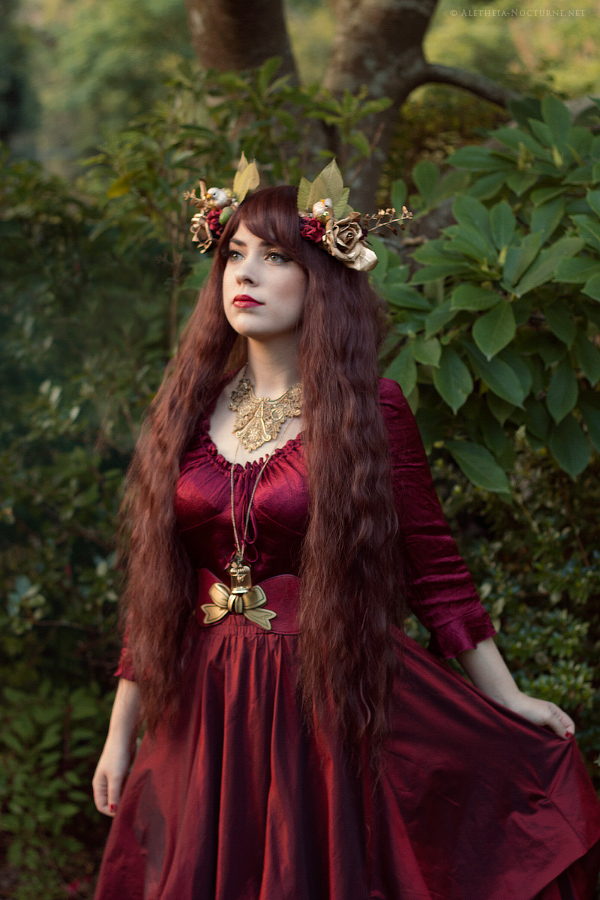 I also prepared a playlist for them which featured lots of exciting themed music, the sort of things you can imagine dancing around in the forest at night to, like songs from fantasy game soundtracks, The Medieval Baebes, Loreena McKennitt, Faun, Eluveitie, Elizabethan music, folk metal, etc.!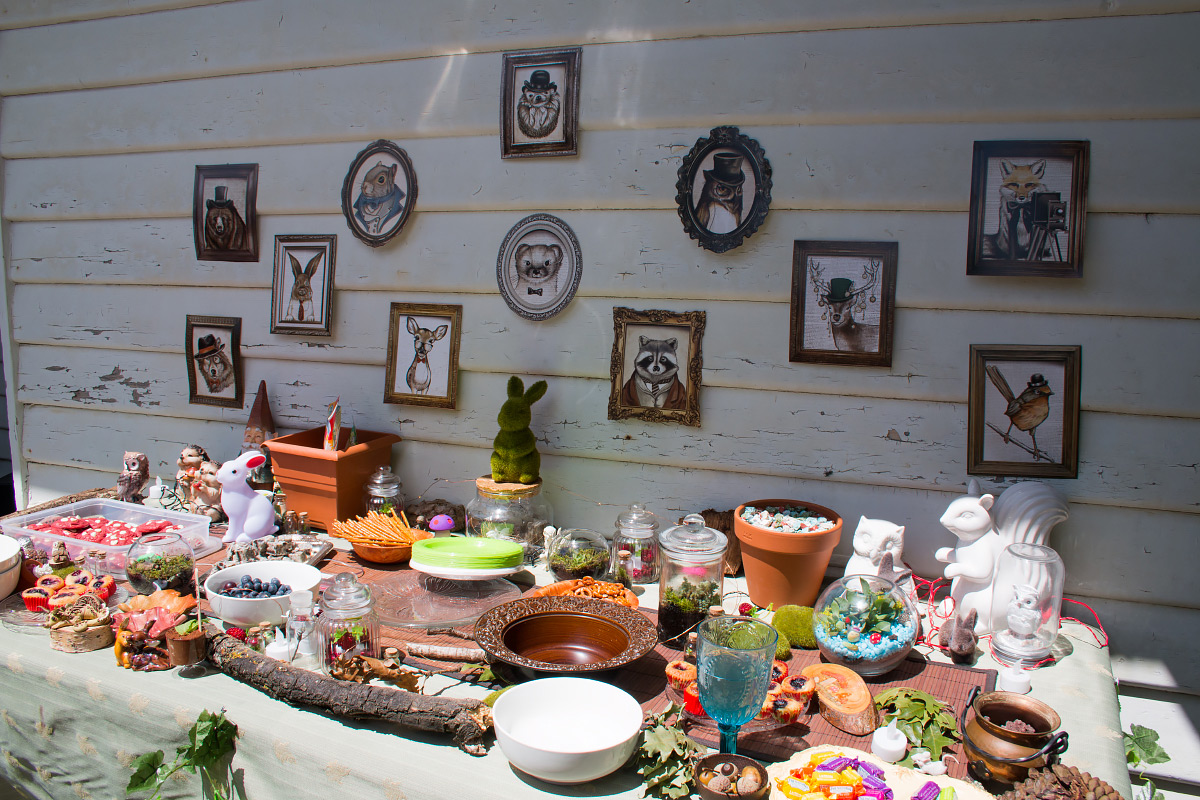 A table spread in the sunny summer afternoon.
Toadstool cookies!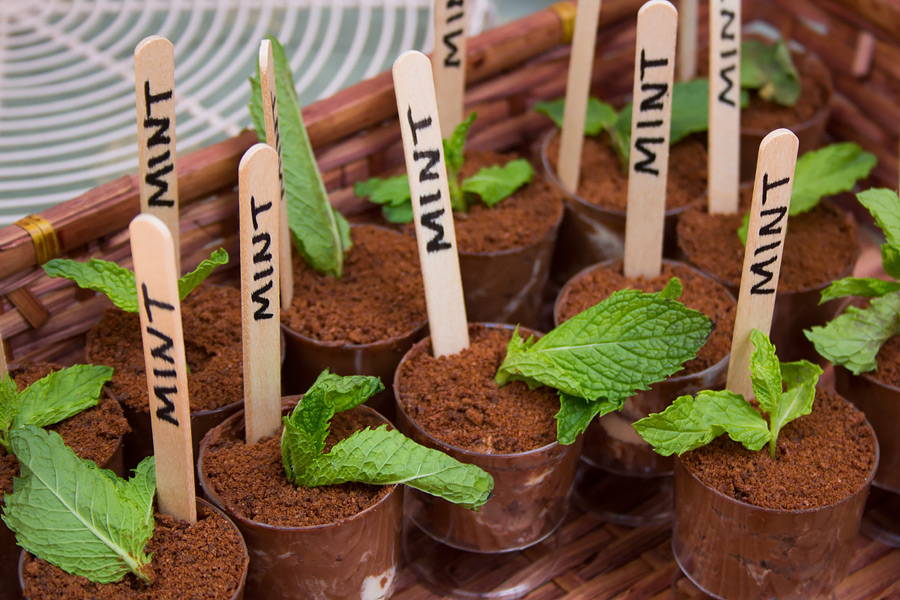 How cute is this concept? Edible "potted herbs" made of chocolate mousse and biscuit crumbs!
Red velvet cupcakes mady by Kimmy decorated with woodland creatures by XXX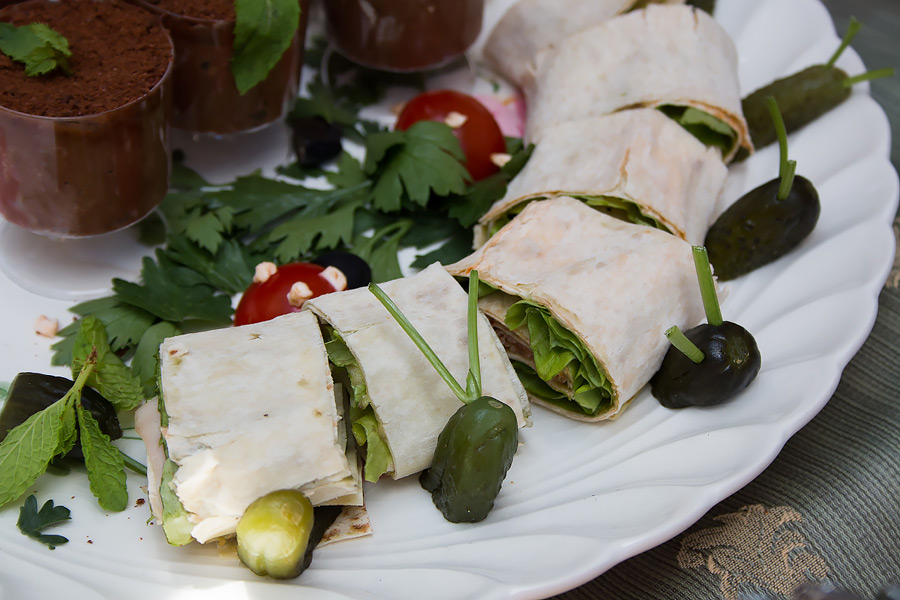 "Snails" made from salad rolls and gherkins!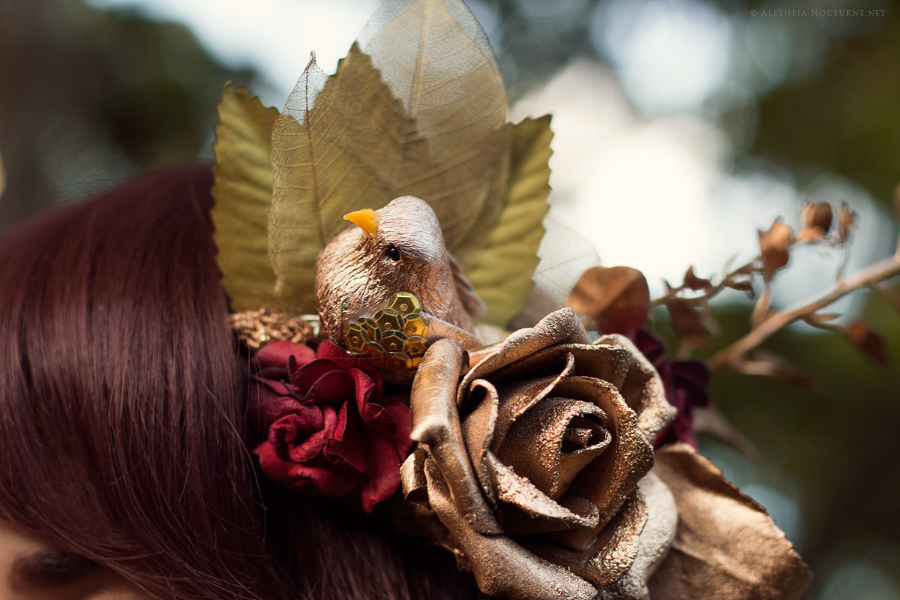 I made a headdress for the occasion, using wire covered with a nice trim (which I improvisingly spray-painted gold). I used more wire to attach a bunch of random accessories, and the leaves gave it a crown-like effect.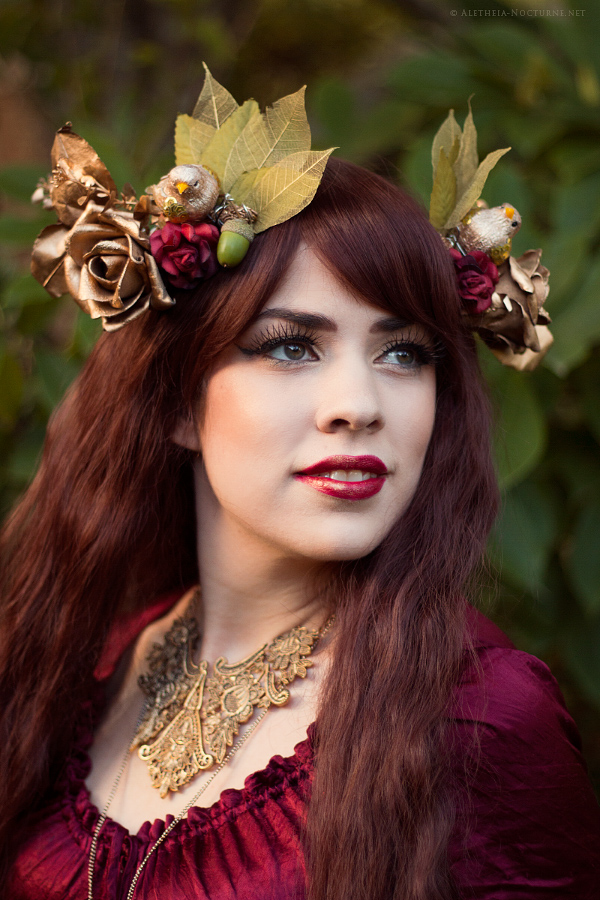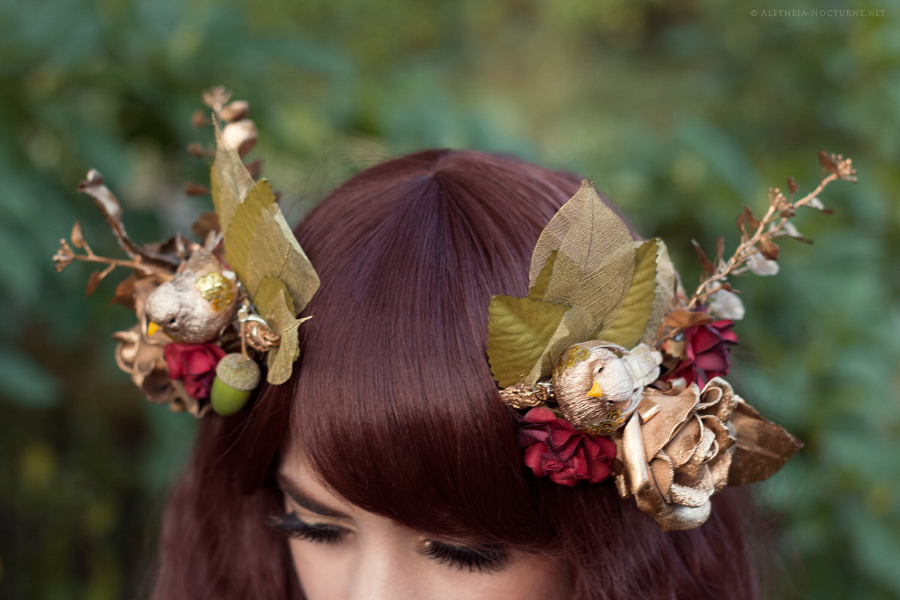 (This is a reddish-brown Bodyline wig – my plait is peeking out at the bottom because I can barely stand to arrange my hair underneath wigs now!)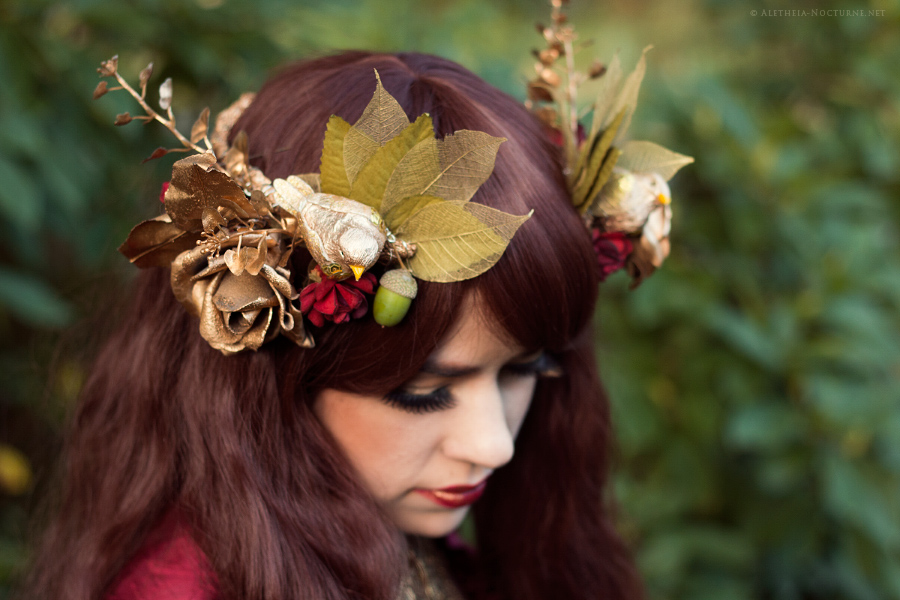 Well, that's probably enough angles of the same thing for now! 😉
A question for readers:
When it comes to personal expression, what are some of your favourite clothing styles, costumes, or pieces/themes to incorporate? Share below in the comments! 🙂