Our community had a little "Christmas in July" themed meet (because BBQs and hot Australian summers don't feel very Christmassy!), where we relaxed, chatted and drank hot spiced cider. It was a pleasant way to spend a dreary winter day!
I chose a dress with green and red (Juliette et Justine's Forêt profonde), made a simple hair arrangement, and accented with some gold and pearl jewellery. The dress sits over an Innocent World blouse that I had the collar removed from, to better suit me. I also layered patterned black lace stockings over forest green tights, though they aren't actually visible below. Nothing particularly adventurous about this coord, though I did wear an ivy and feather-adorned felt hat for part of the day.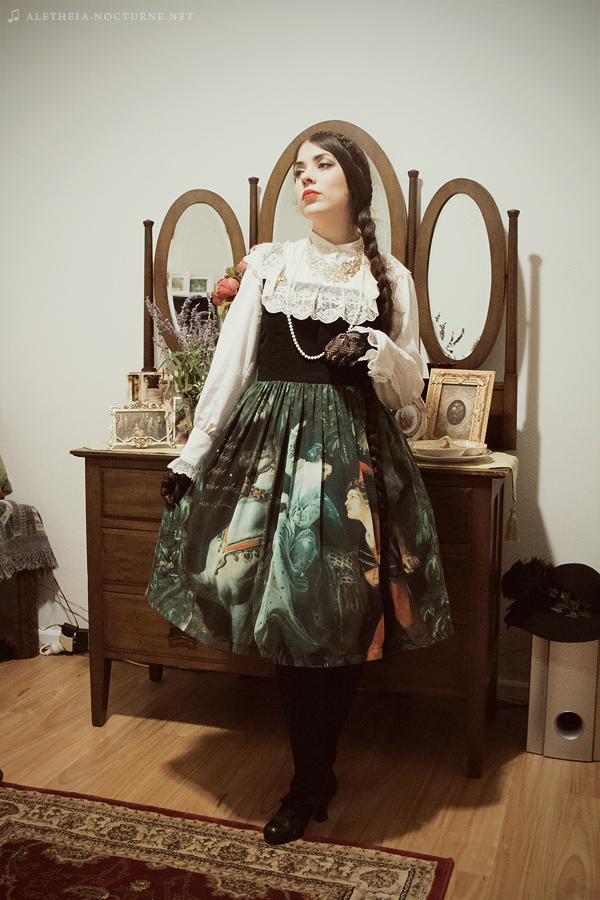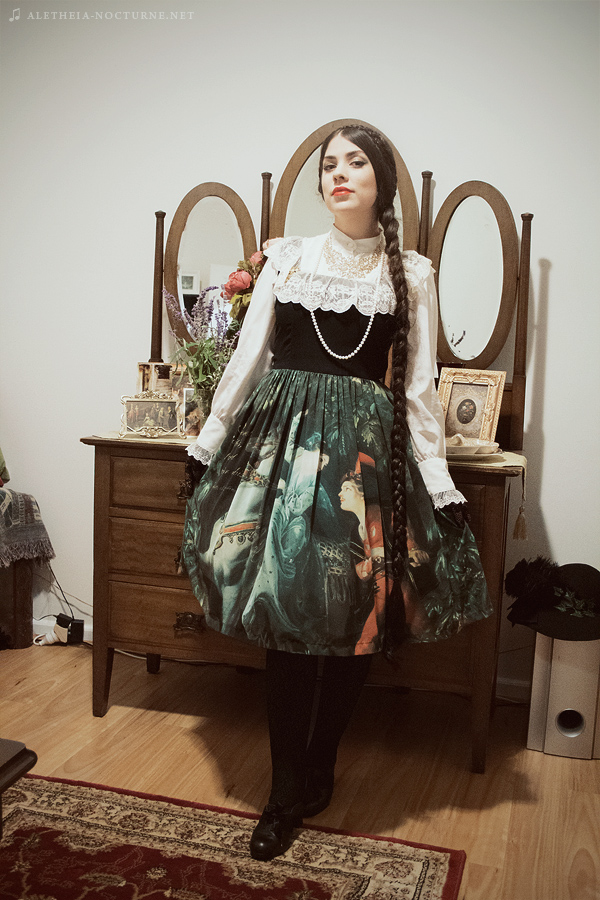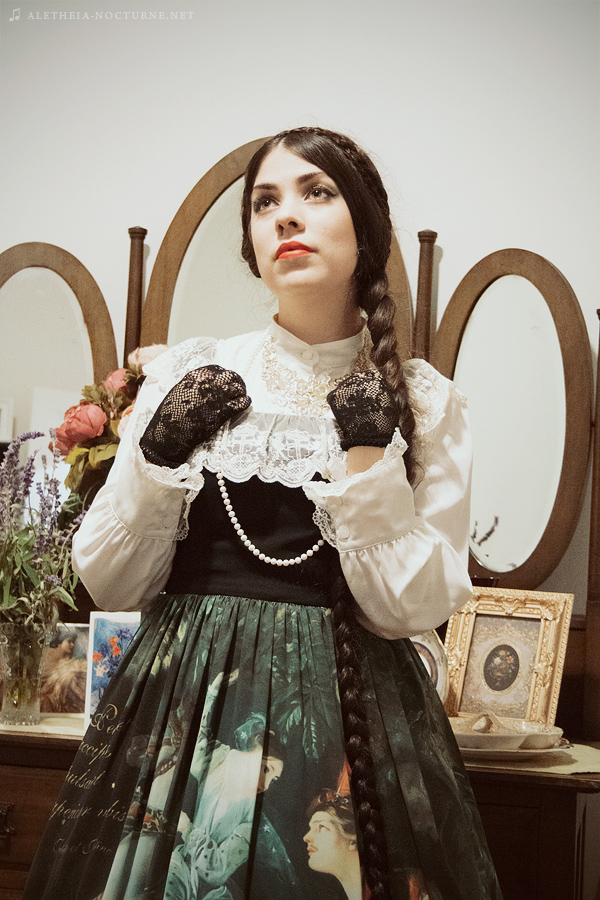 The dress's print is based on Daniel Maclise's A Scene from 'Undine':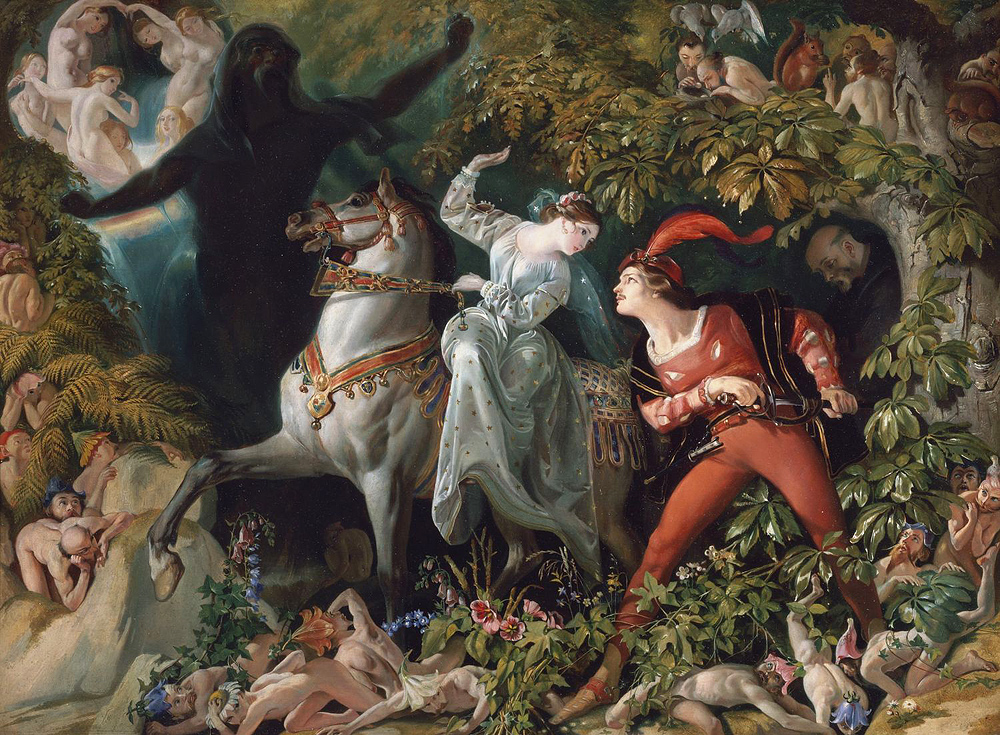 In this scene, taken from the German novel 'Undine' by Friedrich de la Motte Fouqué (1777-1843), the young knight Huldbrand escorts his bride, Undine, through an enchanted forest full of writhing elves and goblins. By her marriage to a human the water spirit Undine gained a mortal soul but lost the prospect of eternal life. Father Heilmann, having just performed the ceremony, emerges from beneath a canopy of trees, while the evil and sinister Kühleborn, spirit of the waters and Undine's uncle, rises up ahead of them in an attempt to return Undine to her family.
I think it would be lovely to do a full woodland-themed coord for this, to play homage to this gorgeous representation of fairytale art in the Romantic period.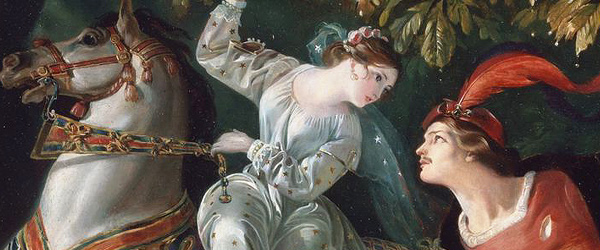 Anyway, after getting home I got changed into my favourite dressing gown (an extravagant sacque-backed piece), brushed my hair, and played a bit of music! That is not entirely a typical evening for me (I usually play fully dressed…), but perhaps I should make it so. 😉