One of my best friends threw a little 50s-themed tea party for her birthday! We sat around with tea and little morsels, gossiping, sharing knife-sharpening and chopping board tips, and reminiscing upon our "glory days" around a decade ago – most of us grew up in the same area or went to school together.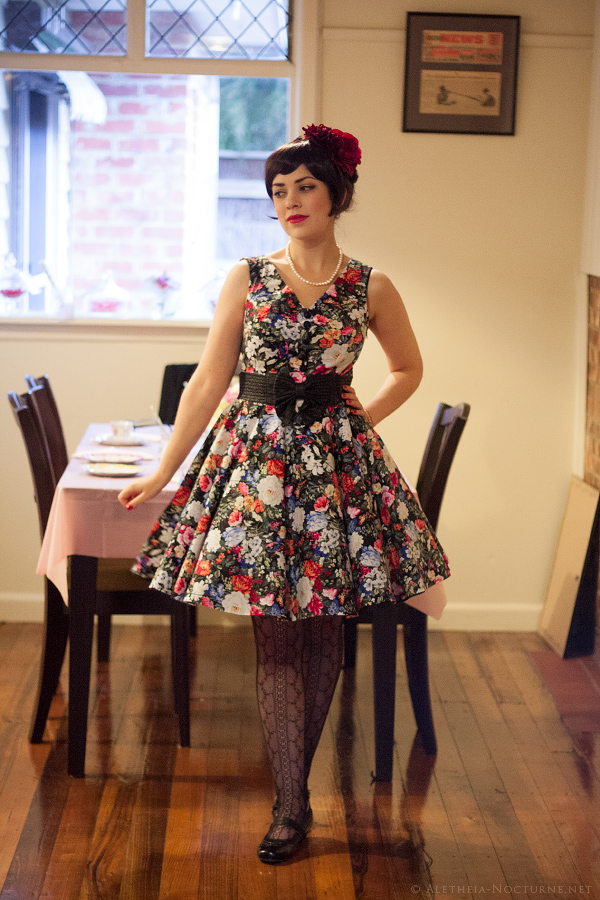 I used the occasion as a goal date to finish creating my first (proper) garment – a simple A-line dress. My teacher for this was the talented couturier over at Vanyanis. 🙂 Though the pattern was a commercial one (B4443), I mainly used it as an exercise to understand working with patterns. I otherwise wouldn't really recommend it except as a foundation to further "perfect": I made a calico which we altered to fit me a lot better than the original would have. I also ignored the skirt and made a circle skirt instead.
My intention was to pick something simple but challenging enough to learn a heap of things in one go – it's fully-lined, curves around my bust properly, hugs my slight back curvature with darts, and has an invisible side zip. Now let's hope I can remember even half of the process – I think I will create something similar again very soon to solidify basic sewing techniques! I still want to add some lace to the hem, and will ditch the wide belt next time.
L: I think my hair is more 60s but hey, I worked out another pain-free up-do!
R: Me and casual "Leonard Ned" – we all adopted era-appropriate names.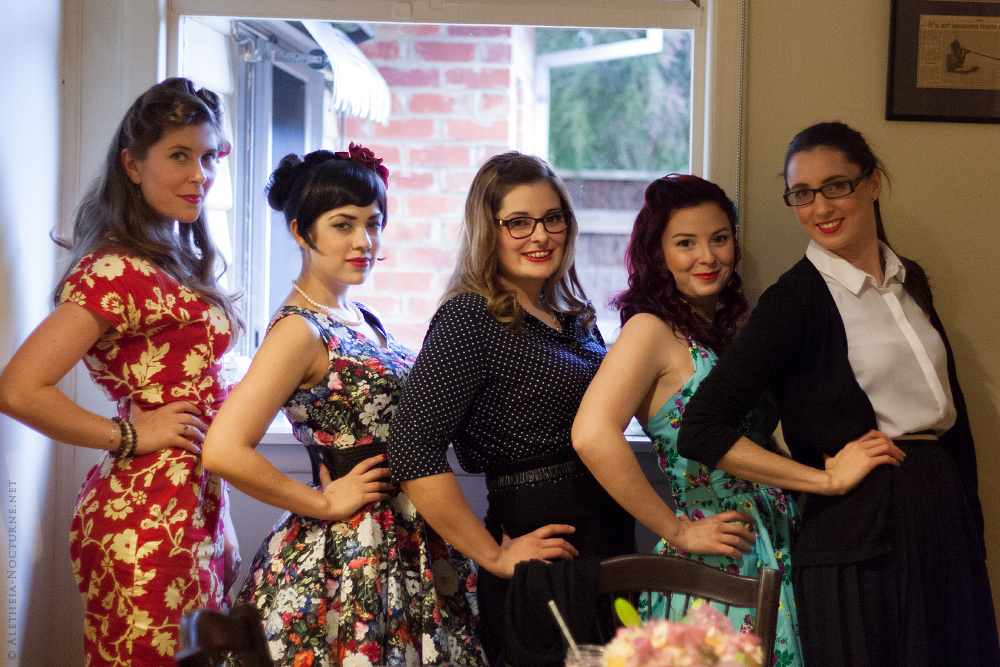 "Darlene Faye, Phyllis Rhonda, Gloria, Nancy, and Martha Kay"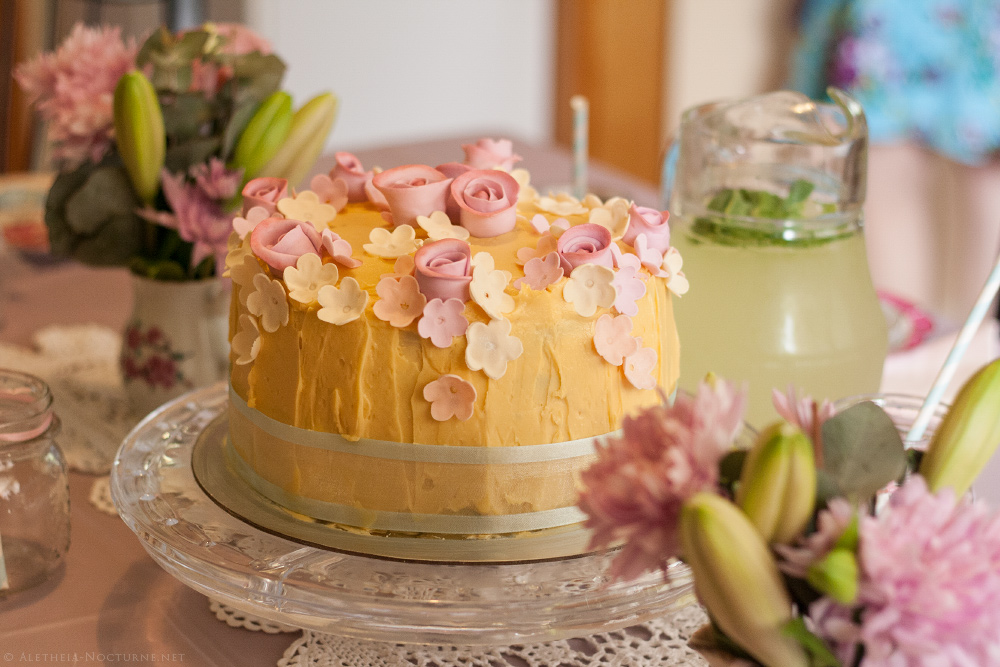 Birthday cake with home-made icing flowers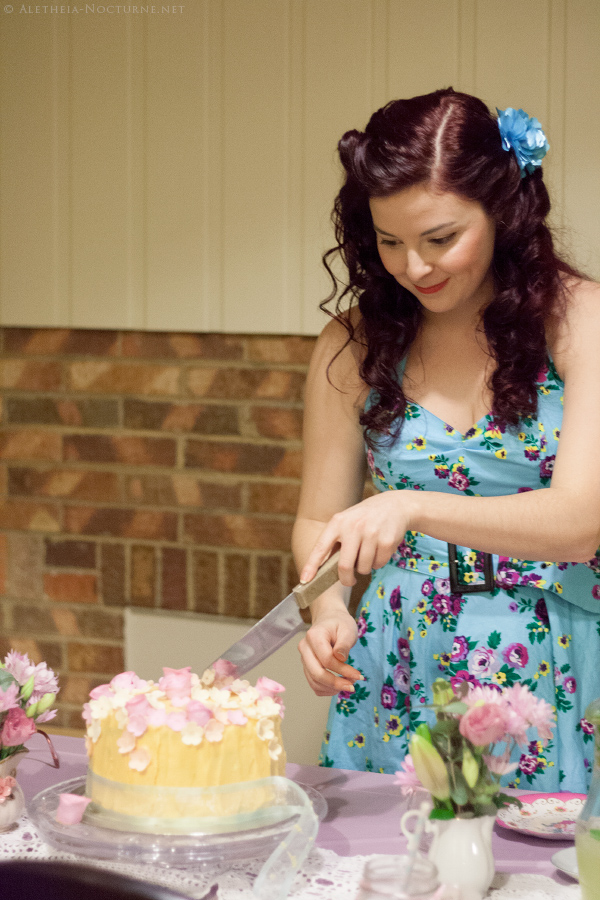 Birthday girl cutting her little masterpiece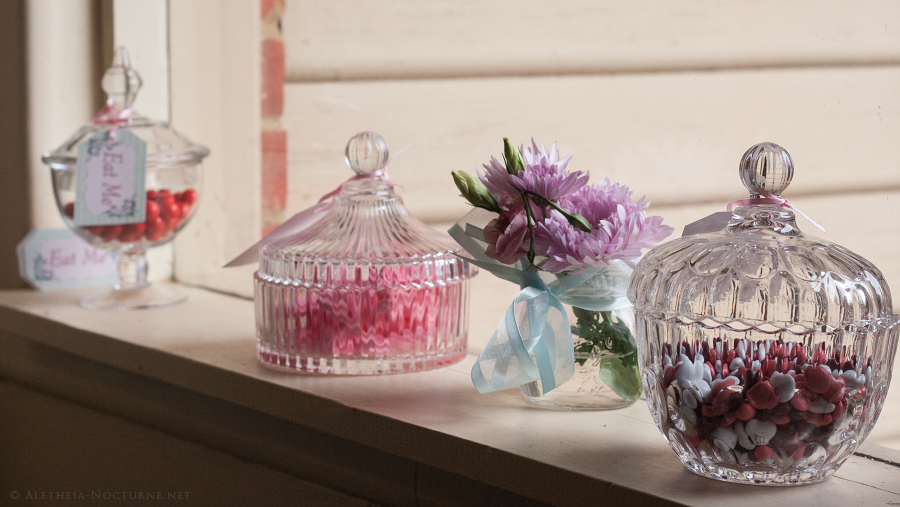 L: She baked three types of delicious cupcakes. R: "Darlene" looked like a star, but the show-stealer by far, in all his aloofness, was…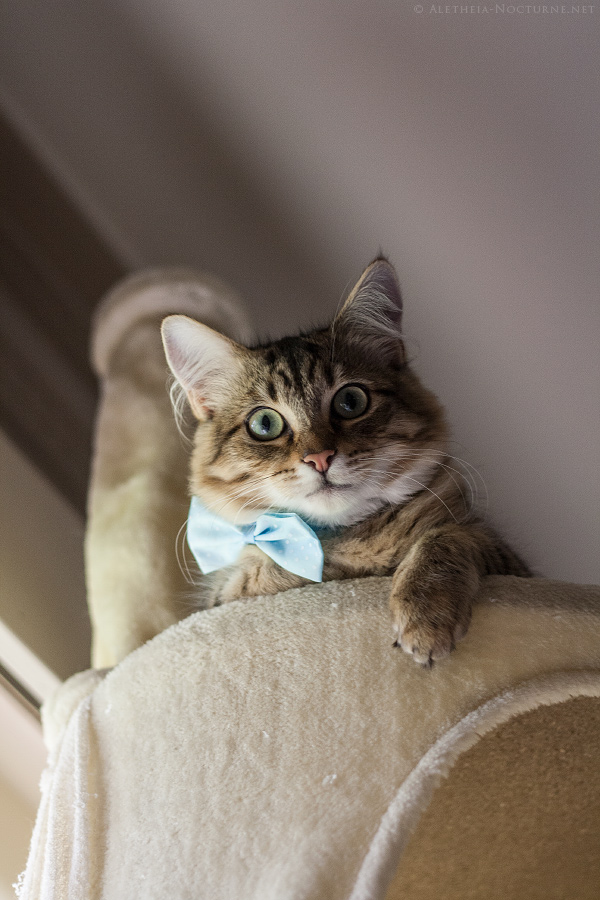 … little Jackson. Or "Bernard", as he was known that day.