This post comes a bit later than I intended, because I'd been having a terrible time and didn't have the will to finish my pile of drafted posts. But that time has passed (or it better have…), so today I'm sharing images from our time at the local Nordic Festival a few weeks ago, in Warburton, Victoria.
It was fun to explore the Viking camp and Nordic market for a few hours – the camp was set up by the Hodegon branch of the Australian living history group The New Varangian Guard. We wandered around town a bit too, but the event was a little quieter and low-key than expected. After a rest, we also enjoyed a feast in the evening, which I'll post about in a few days.
I'd like to thank Shani for the fantastic photos below, most of which she took:
Adam and I in the costumes I made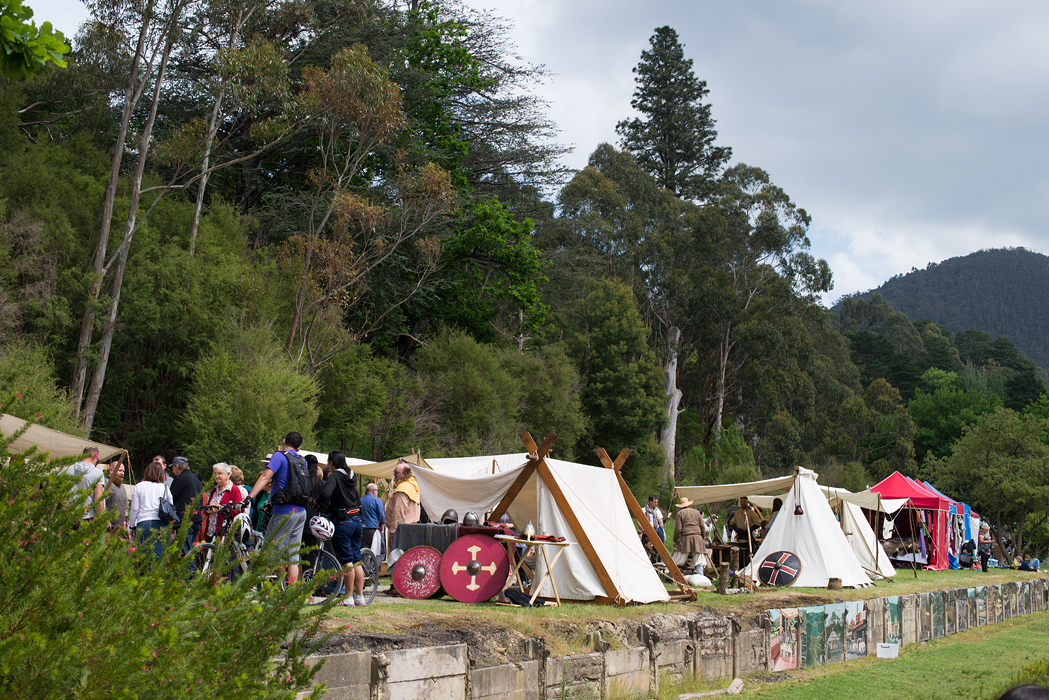 The Viking camp and Nordic market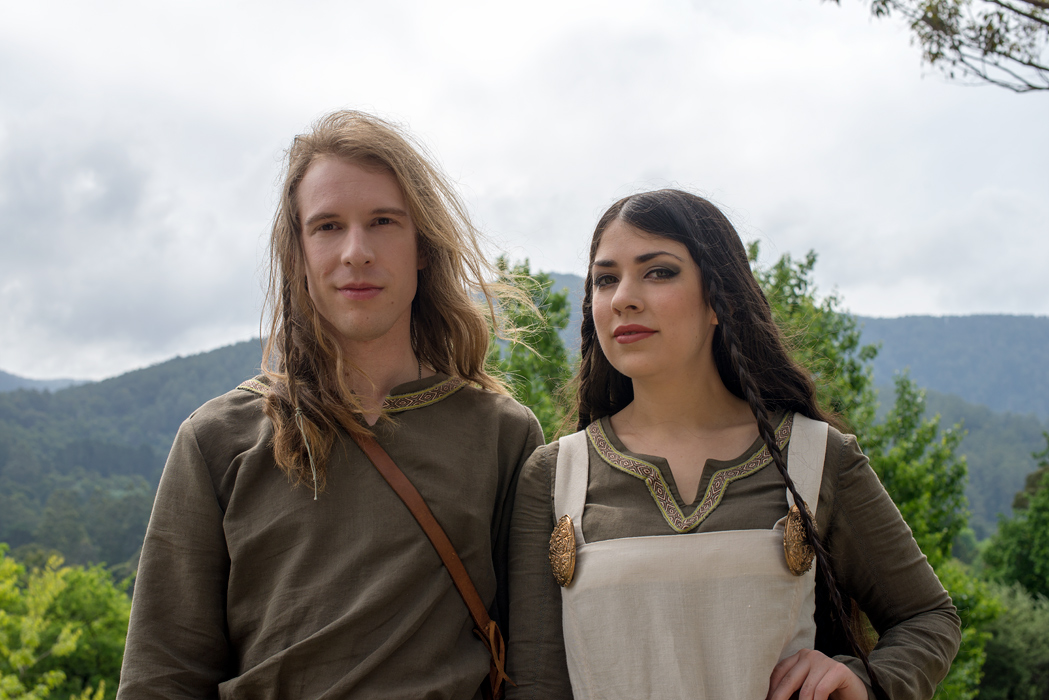 The beautiful Yarra Ranges behind us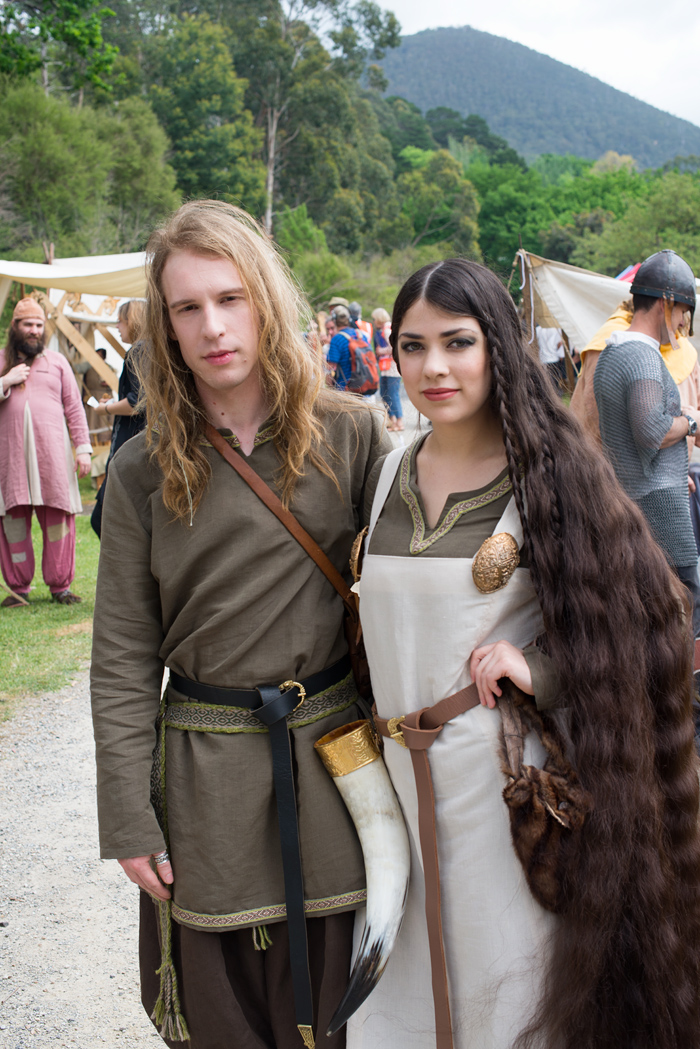 I wore my hair out for a little while, it was like a cloak!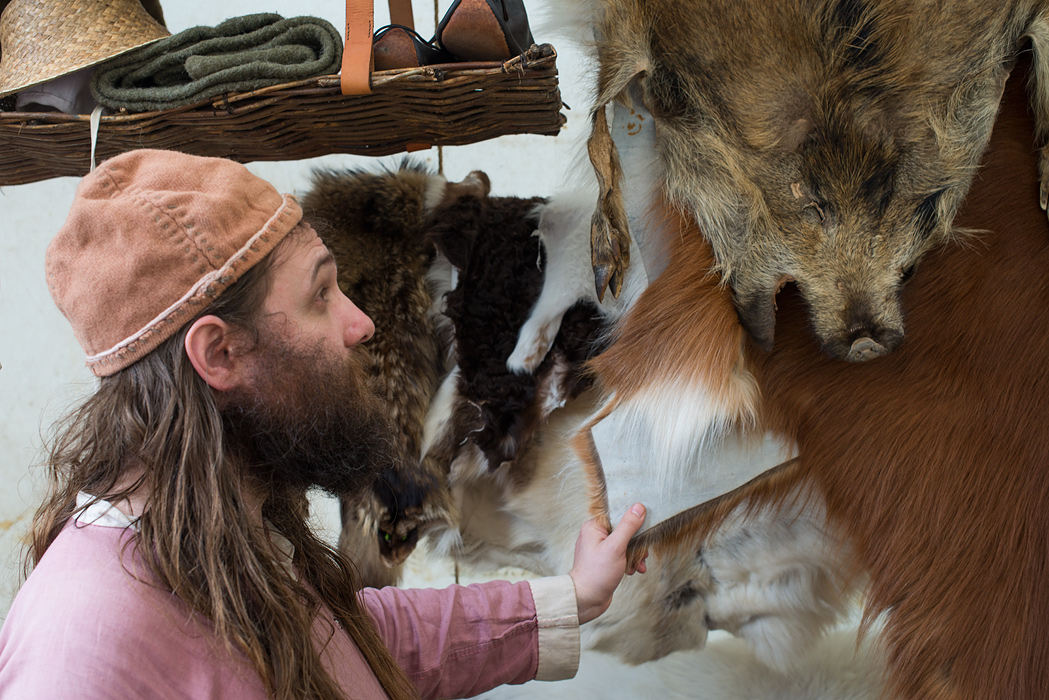 A Viking man shows us his collection of furs – everything from horse to seal!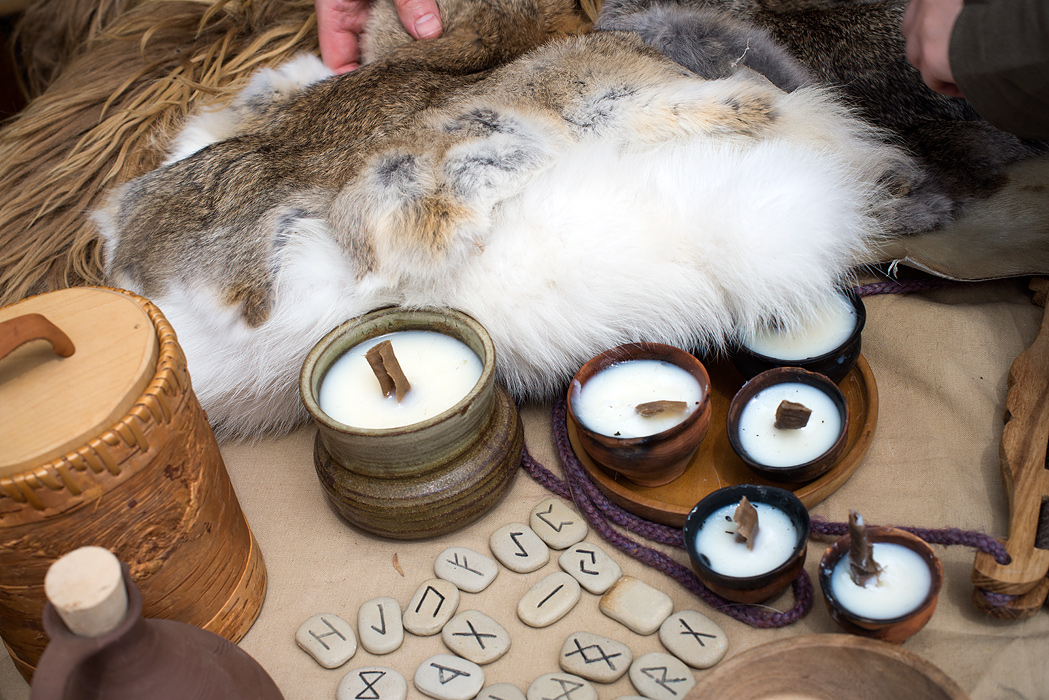 Candles, runes and furs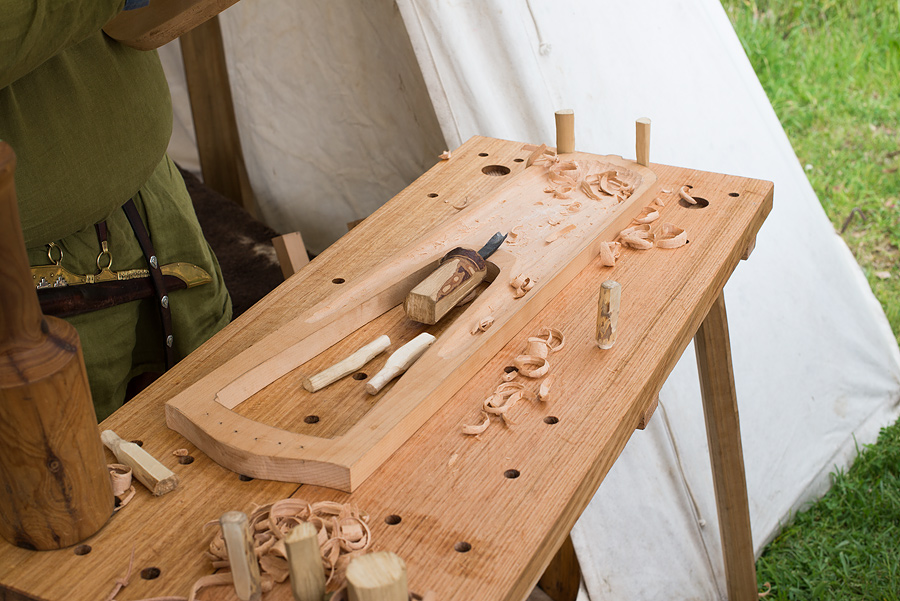 The construction of a lyre …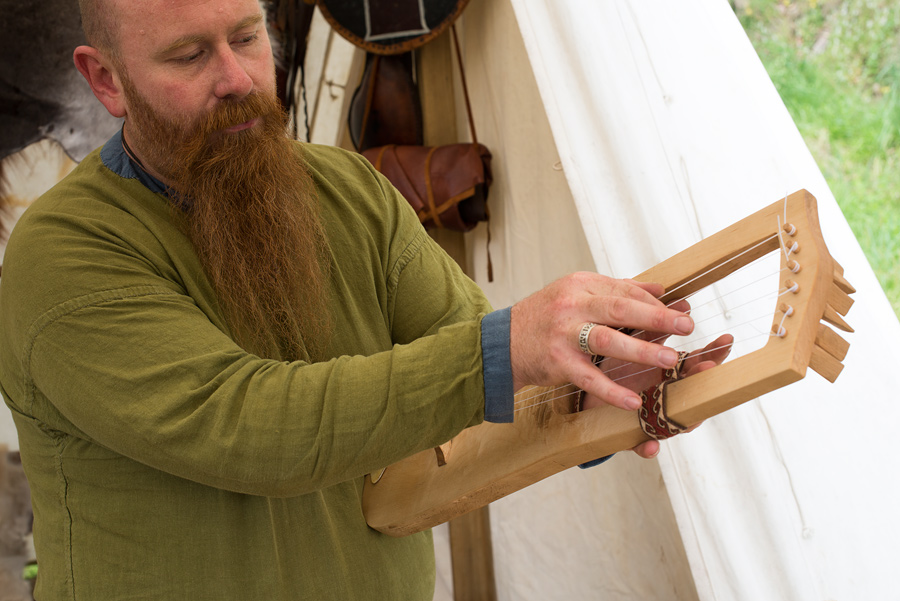 … And one he prepared earlier.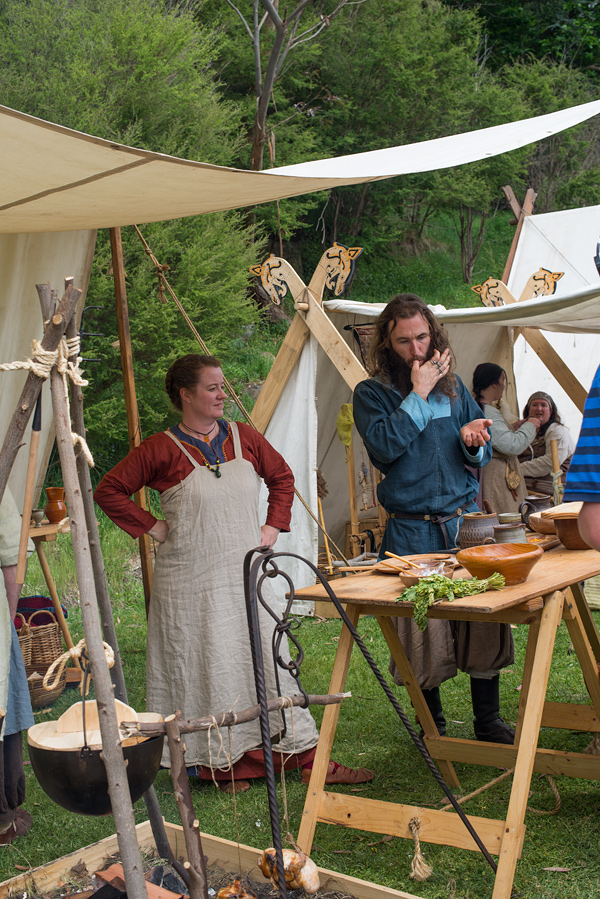 Cooking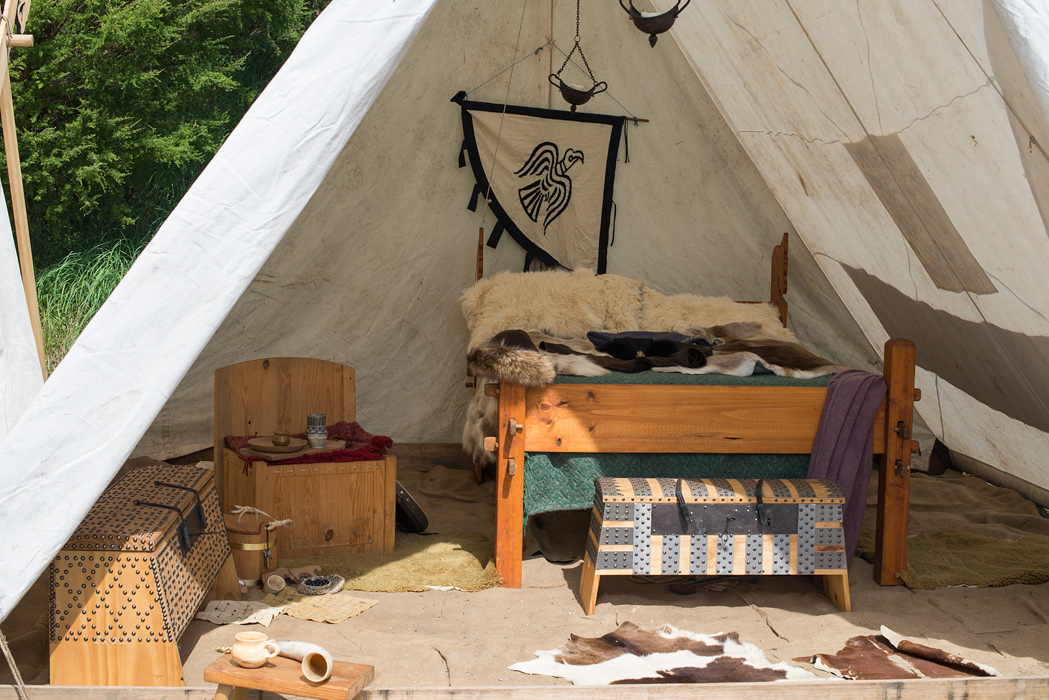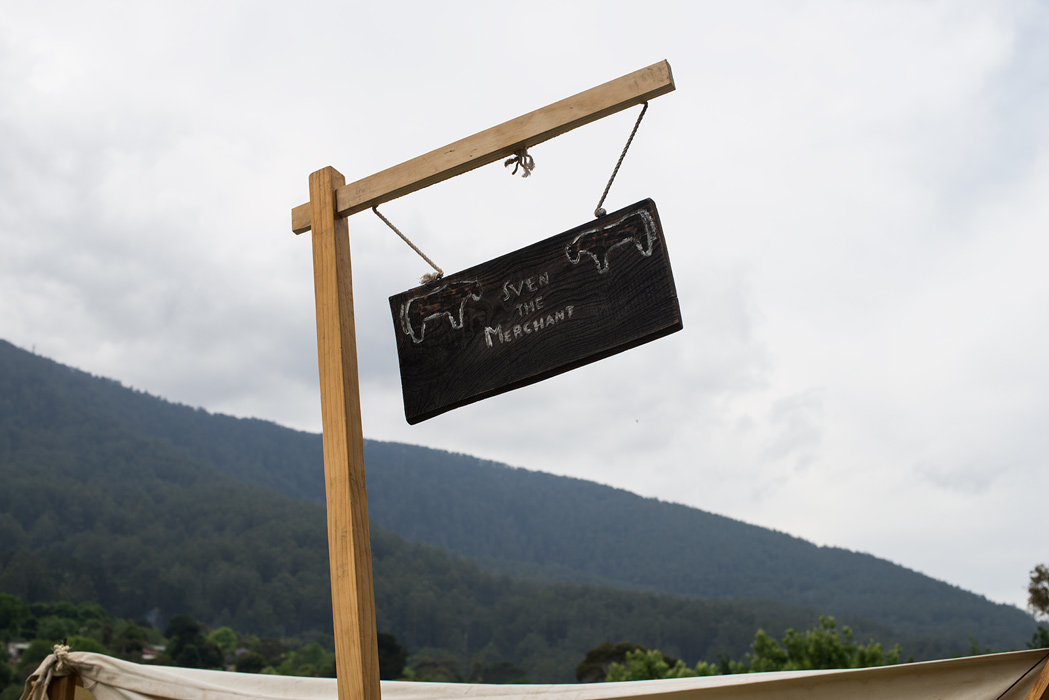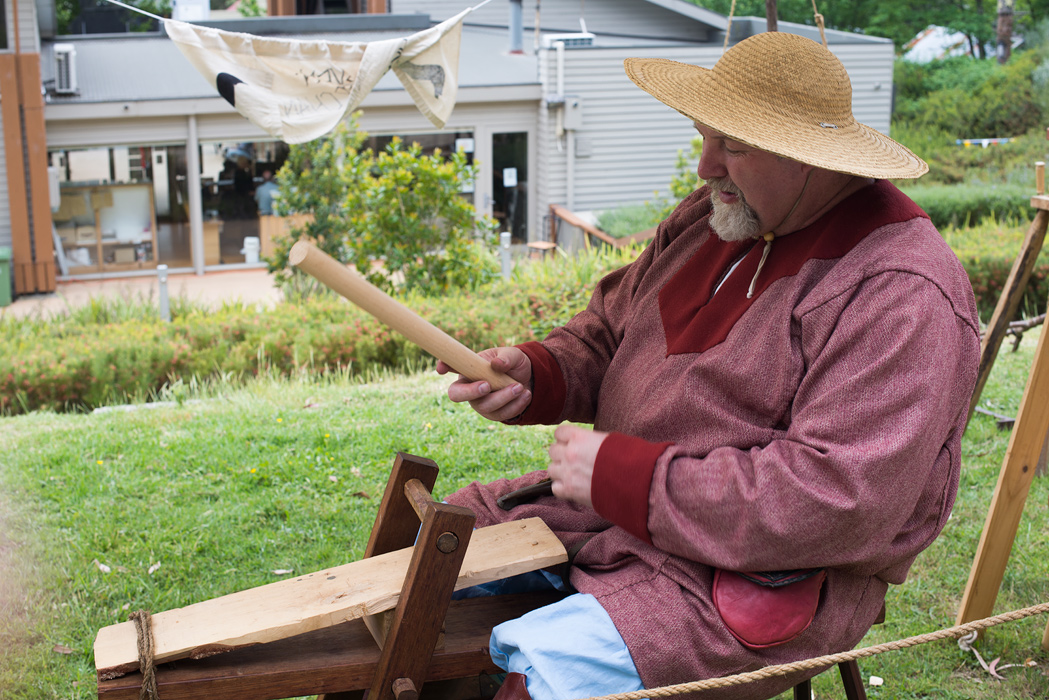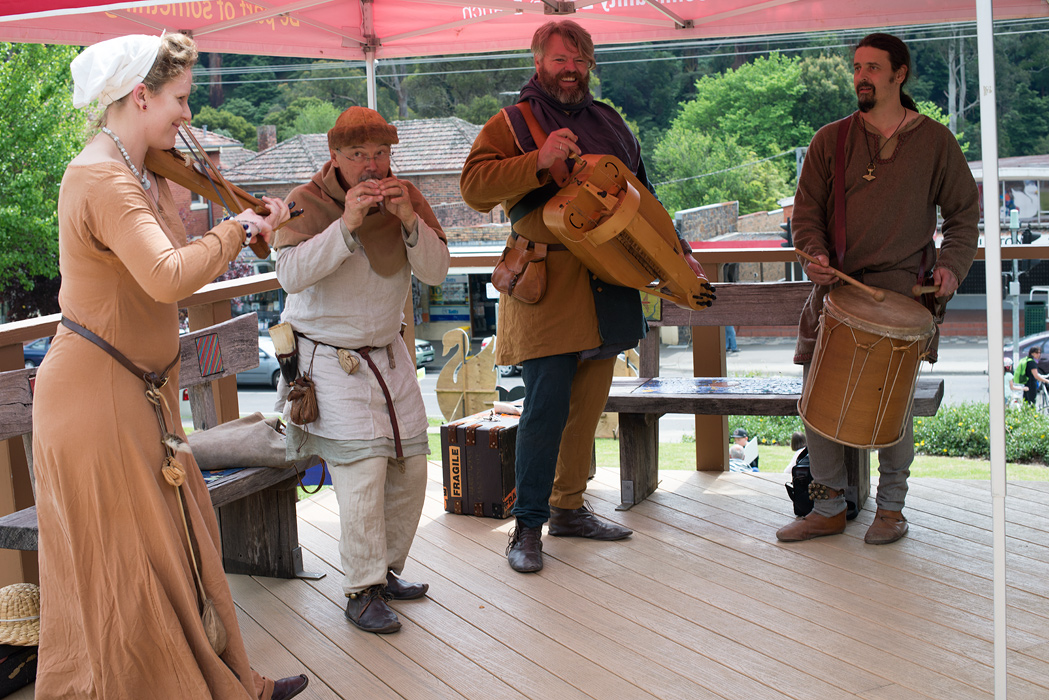 "Praxis" performing early music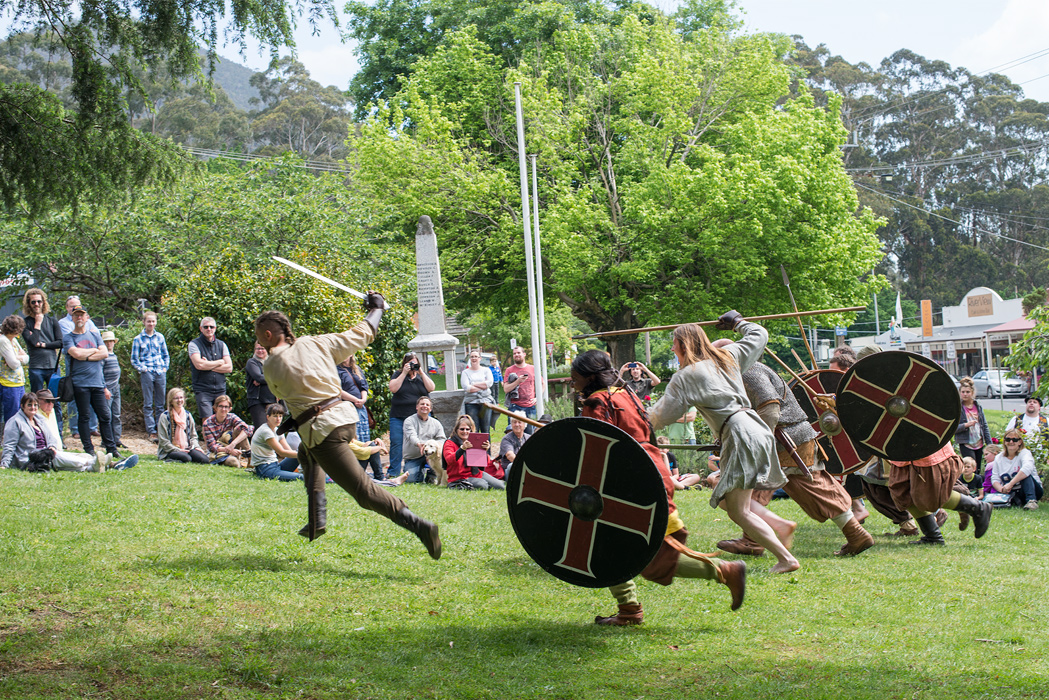 A battle re-enactment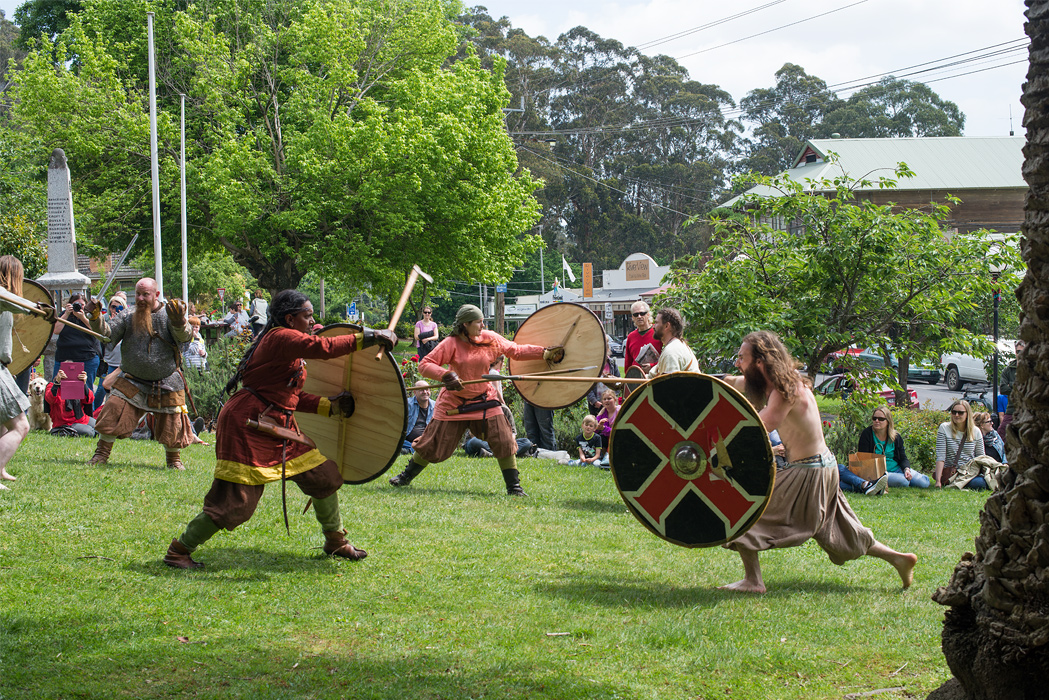 Viking ladies giving me a new, practical hair arrangement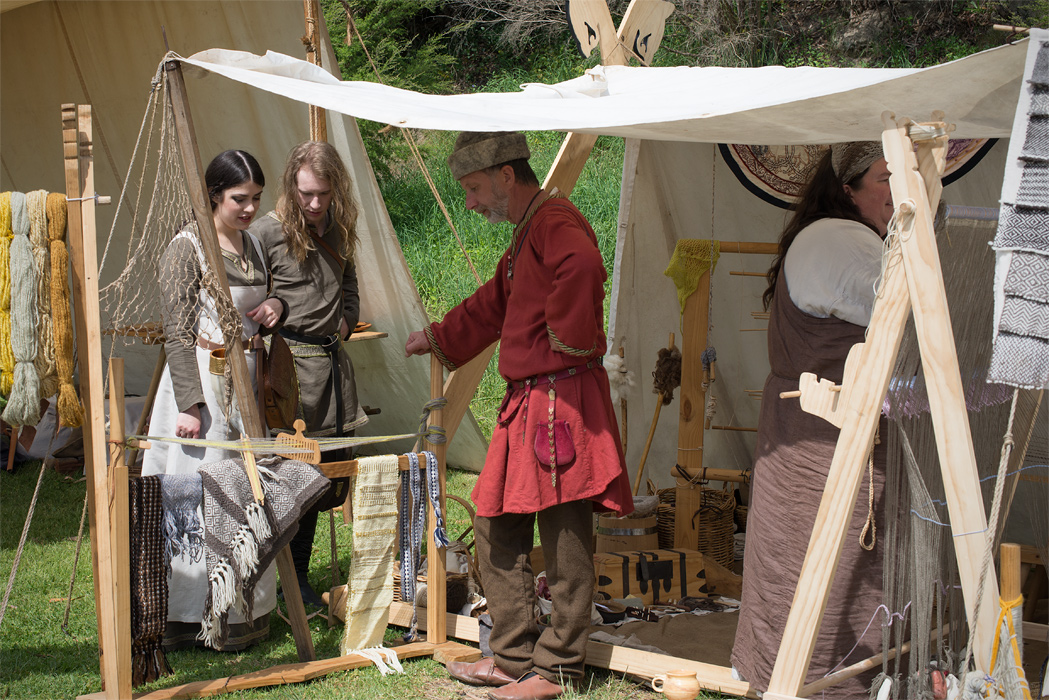 Checking out the weavers' tent for some tips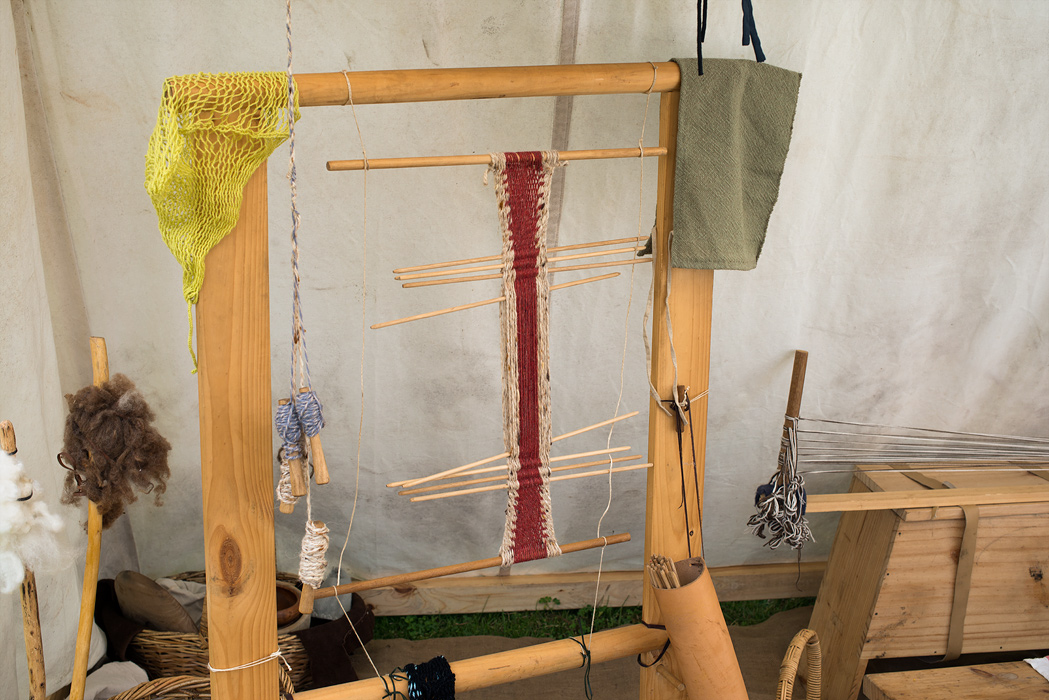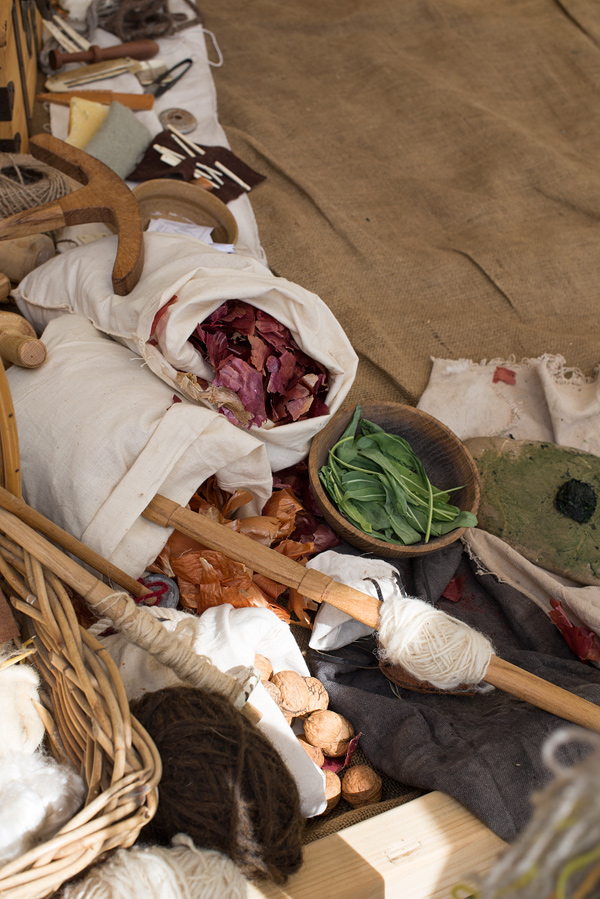 A selection of natural ingredients suitable for dye-making – onion skins, woad etc.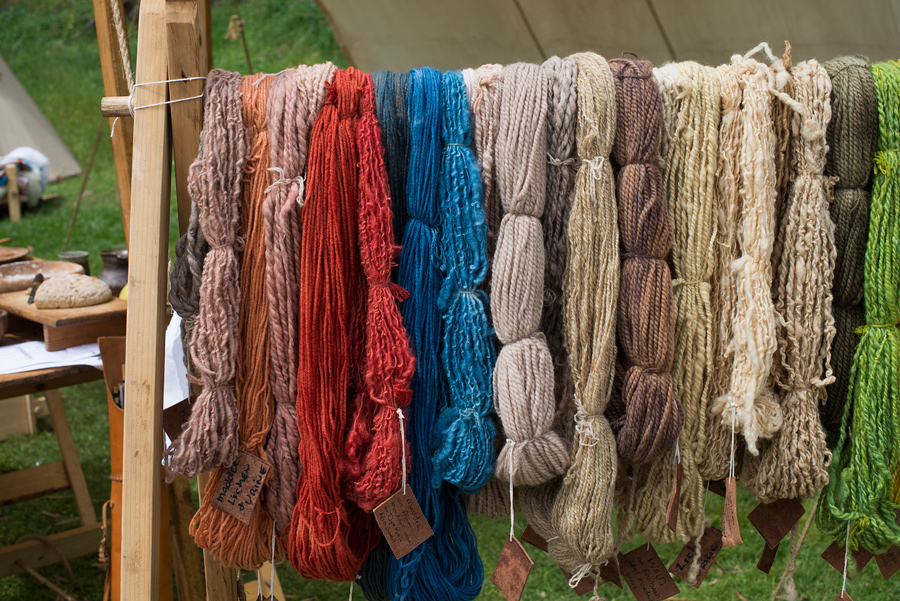 Skeins of wool on display
Have you ever visited or been part of a historical re-enactment society?