This is part three of my little series about our costumes and time at the Warburton Nordic Festival.
Today I'm sharing photos from our evening at Projekt 3488, the venue for the Nordic Festival's feast. We took off the outer layers of our costumes for comfort, and met up with two of our great friends – the only ones we could convince to come along. 😛 A private owner has totally re-imagined the old Masonic Hall in Warburton with his eclectic (and rather luxurious) vision, which was fascinating to explore. I hope we get an excuse to party there again!
We were welcomed with a tasty cocktail at the door, and then ambled through the garden and onto the top balcony which affords great views of the surrounding ranges – though the same can be said for just about anywhere in town! It also seemed that we found ourselves not so much at a raucous Viking-themed feast, but mainly among a group of Scandinavia expatriates. Which hardly mattered, mostly because the food was so excellent.
After dinner, cheese and drinks, the dining space was cleared and became a dance-floor. However, the DJ didn't seem to want to play almost anything but old disco numbers or totally overdone tracks, so most people retired rather earlier than I think they otherwise would have. Still had fun though!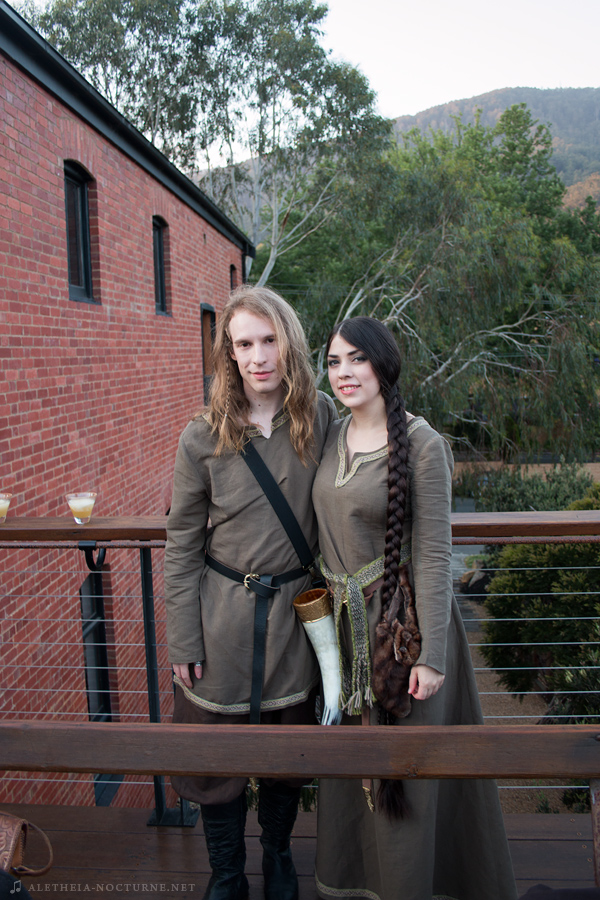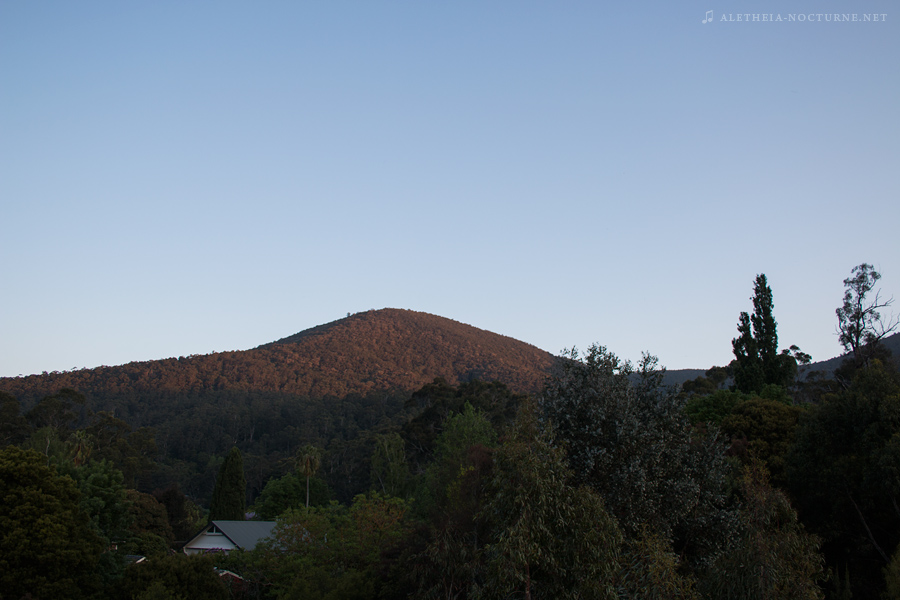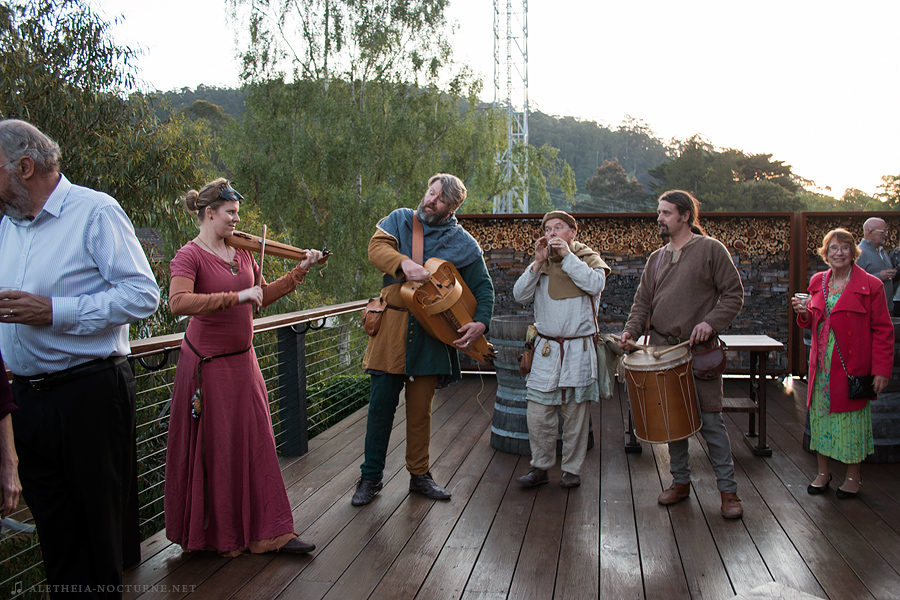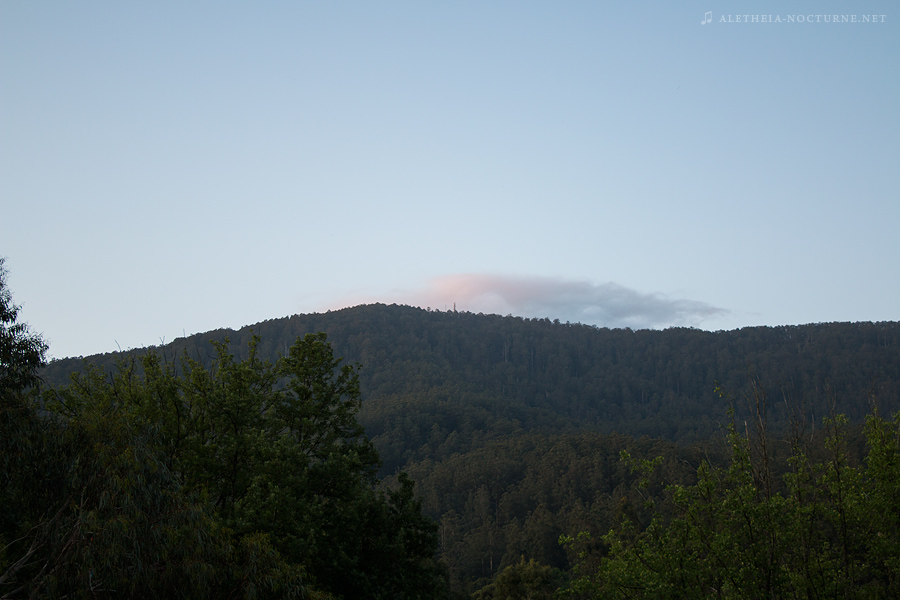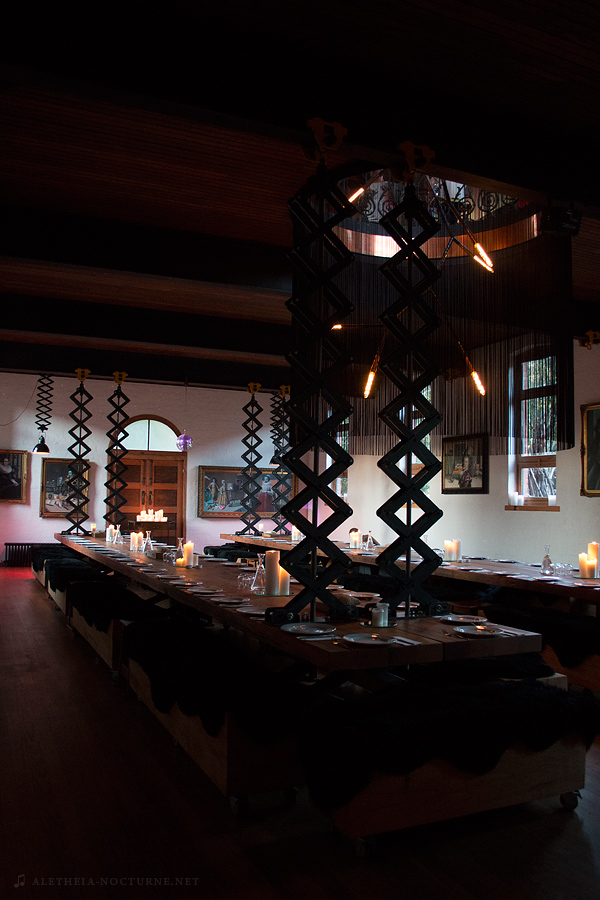 A convertible dining area – sheepskins provided a cozy place to sit, and the tables are raised up to the ceiling for space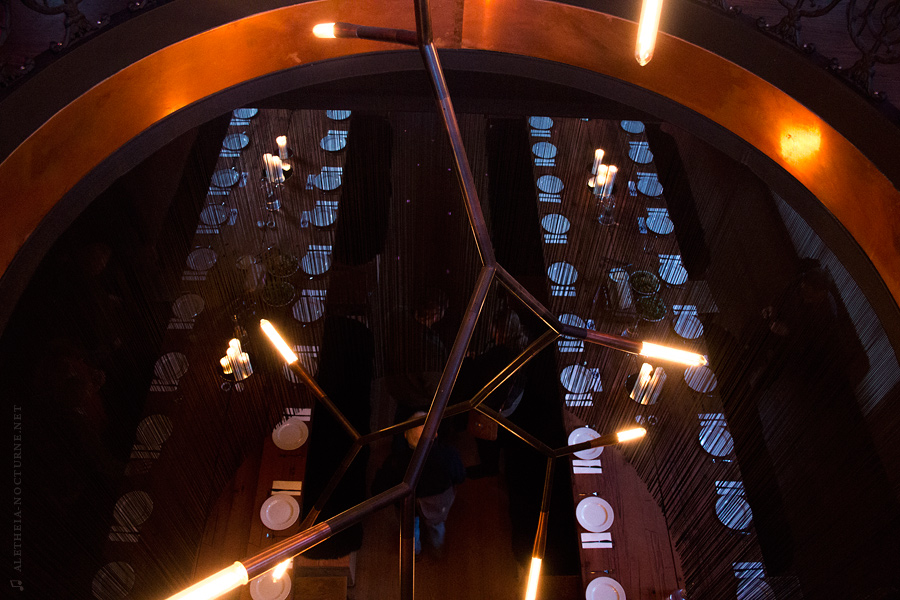 Portraits of duck-faced Renaissance characters line the walls – would love to know the significance…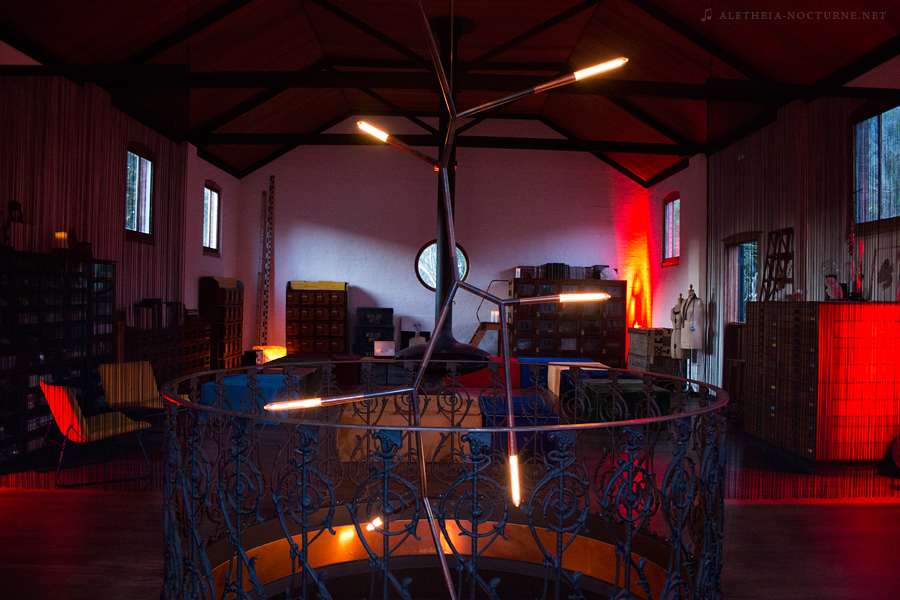 An upstairs lounge area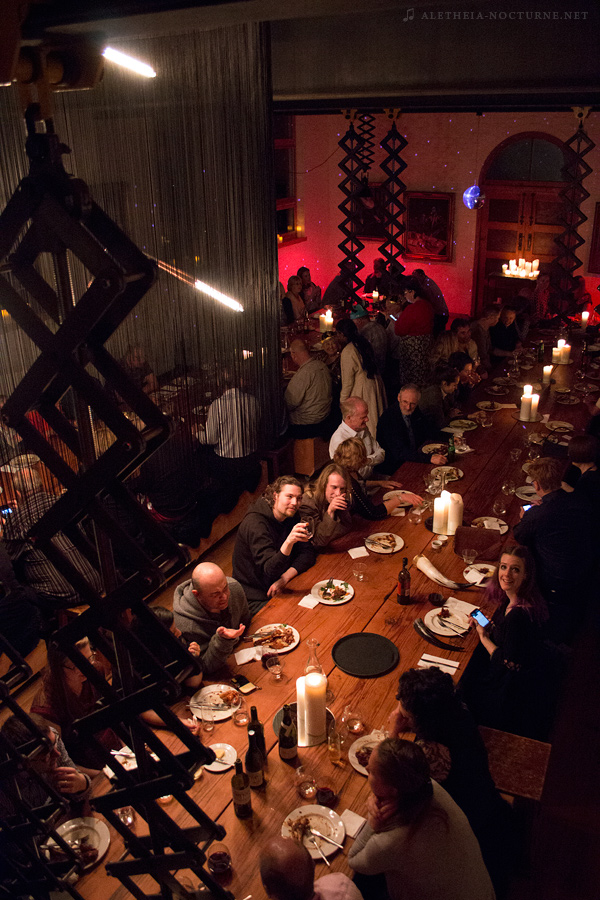 Our little company. Four people are checking their phones.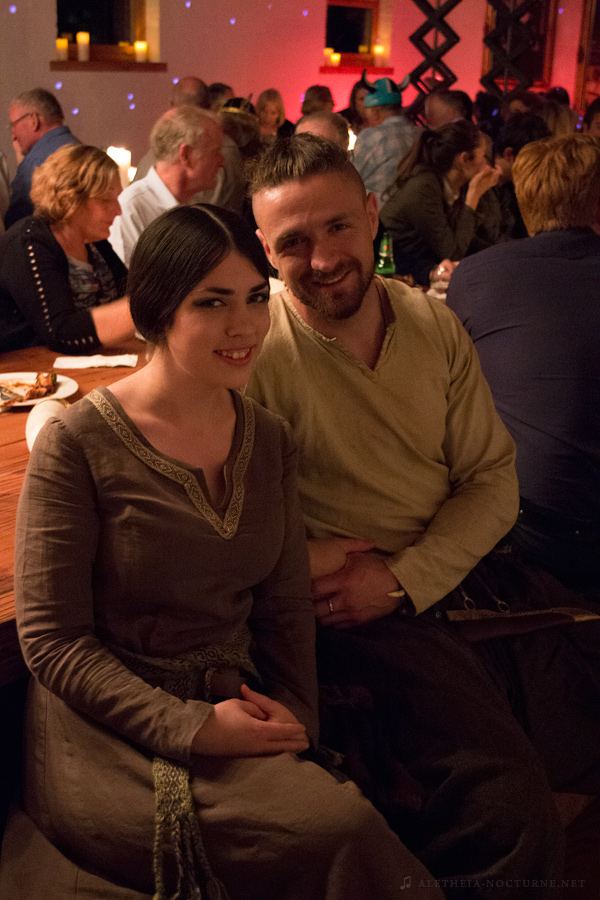 Hanging out with a Viking for a while…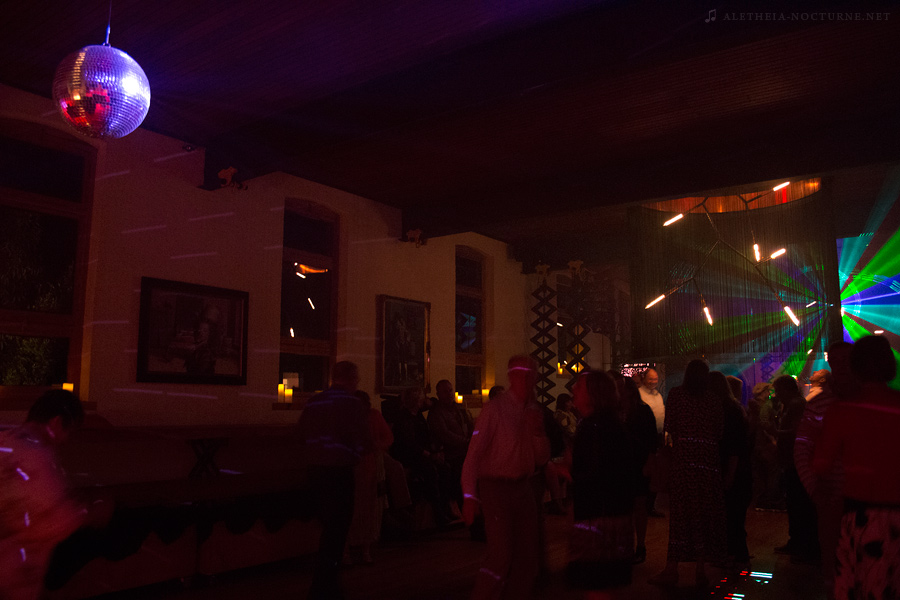 Baby boomers ripping up the dance floor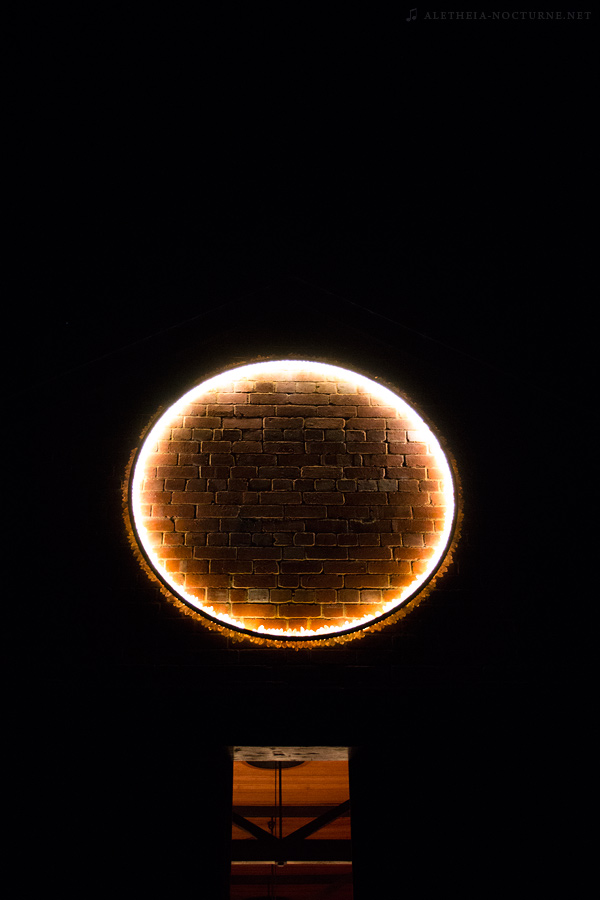 A glowing decoration outside
Thanks for viewing!