When my interstate friends, the beautiful Goldie and dandy Elliot, visited a few weeks ago I got to meet them for the first time! A Melbourne Lolita meetup was held for them at that fancy little rooftop terrace and bar Madame Brussels, home to fruity cocktails, wait staff in tennis whites, cupcakes with salty icing, and plenty of Edith Piaf on the playlist. The afternoon passed lazily and everybody looked adorable. I have unscrupulously used their photos here because I never take anything of worth (who wants to look at grainy or "artsy" iPhone pictures all the time!):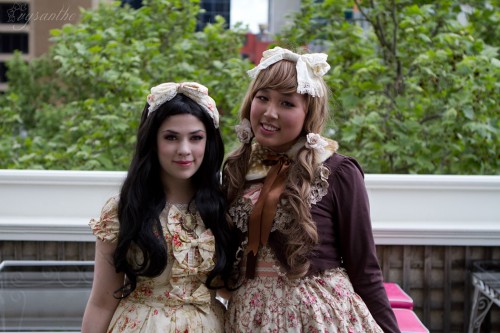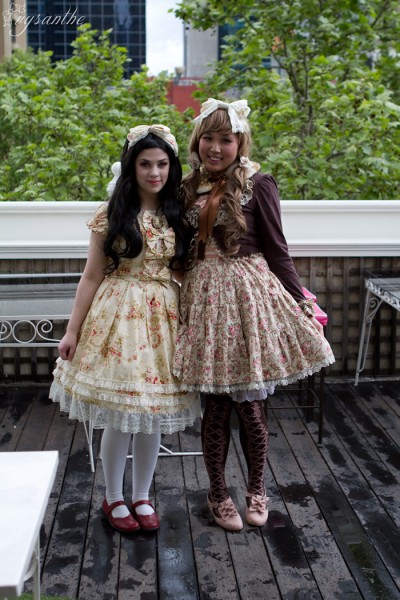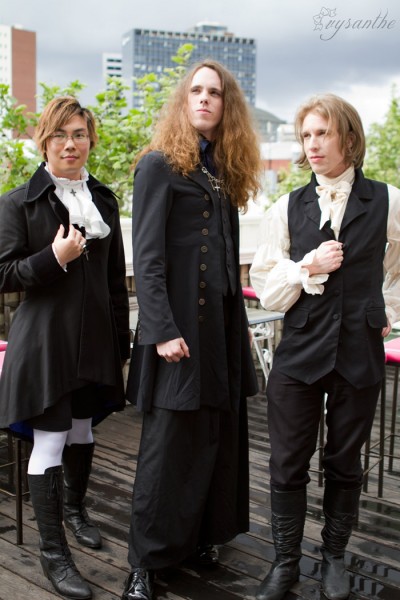 Victor, Elliot and Adam, the handsome gents.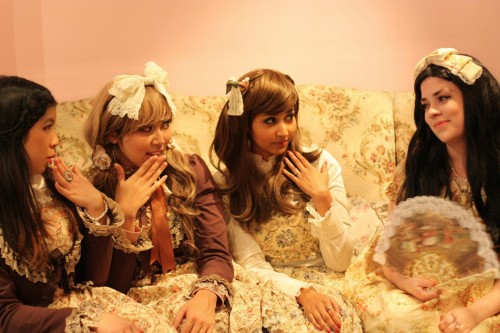 A hint of scandal! And we sort of match the couch.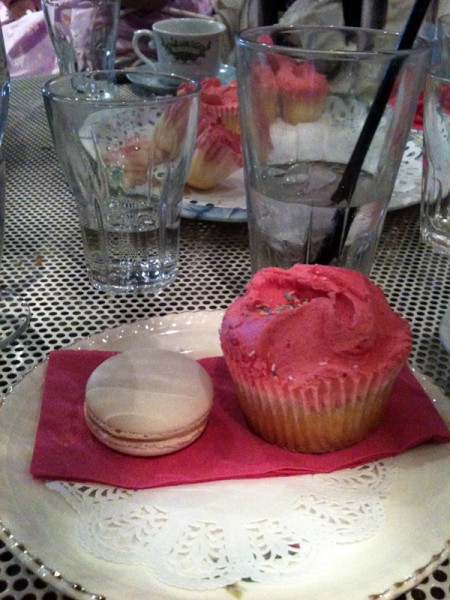 The champagne and berry macarons from La Belle Miette are heavenly…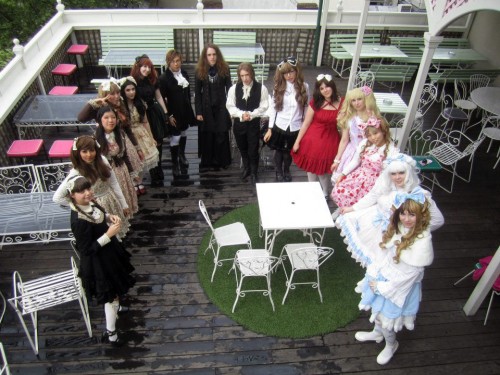 A few days later I met up with the audacious couple again and we headed to the lovely historic Montsalvat – the only season I have yet to see it in is Autumn! Adam laced me into my Vanyanis garments and I decided on the pink sash for the day. We meandered about in the perfect weather while Goldie and Elliot concocted an impromptu premise to film around the grounds. Here are the gorgeous results of their work:
It reminded me heavily of a film called Chopin: Desire for Love. 😛 My favourite moment is (I know it's dreadfully self-indulgent :S) here as I sigh, and how it cuts to the peacock's train. I also love our faces at the end! Check out Goldie's other gorgeous works here: http://www.youtube.com/user/thalionrin
They also took some lovely shots. I think they're wonderfully evocative of the peaceful mood we shared that afternoon.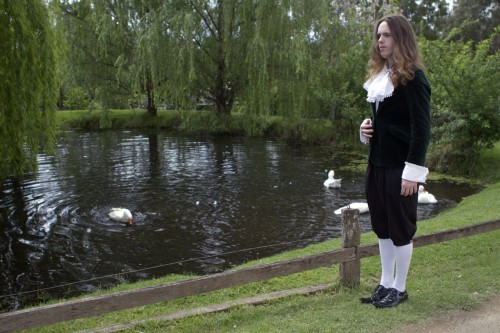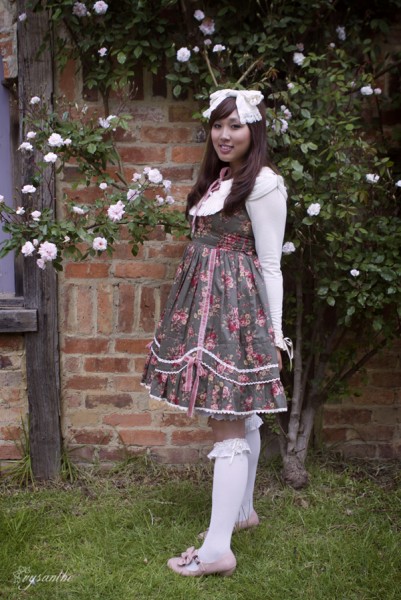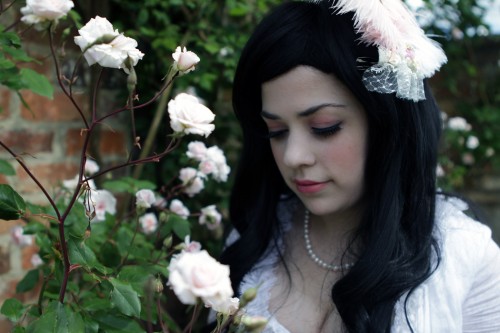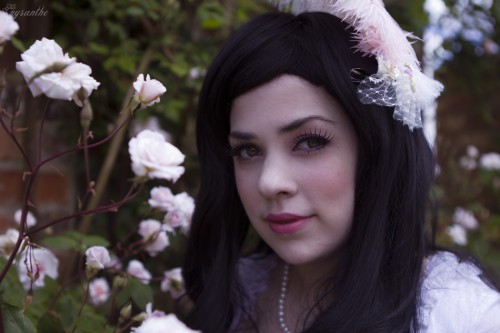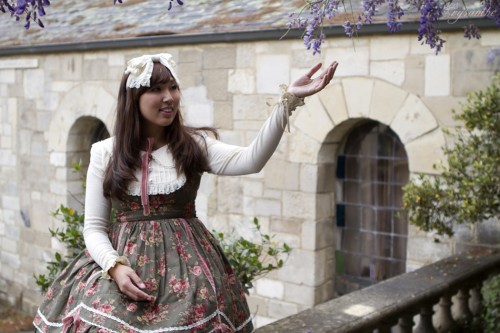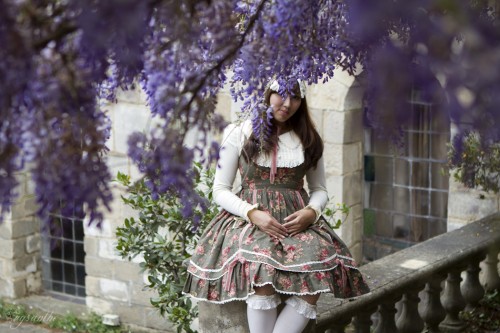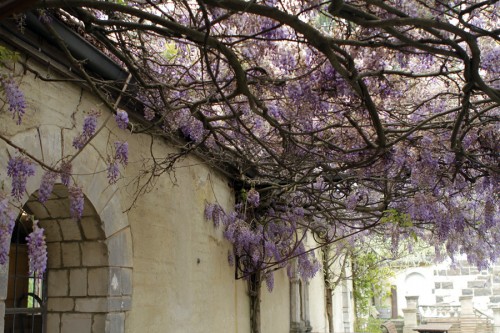 That settles it, when we settle down eventually our garden WILL have a long arched tunnel covered in wisteria!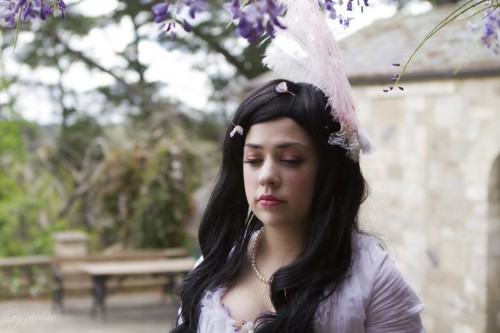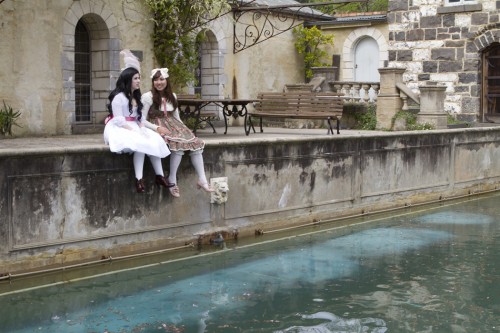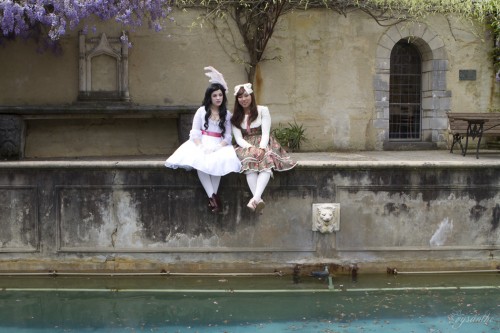 My favourite spot at Montsalvat!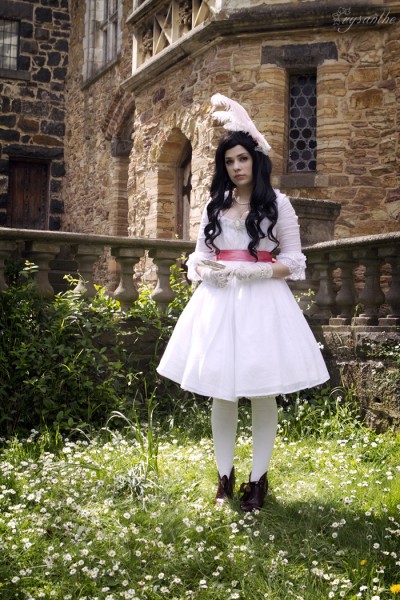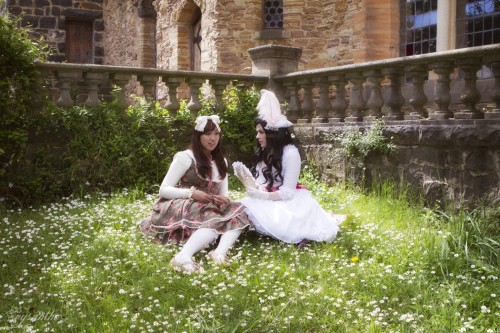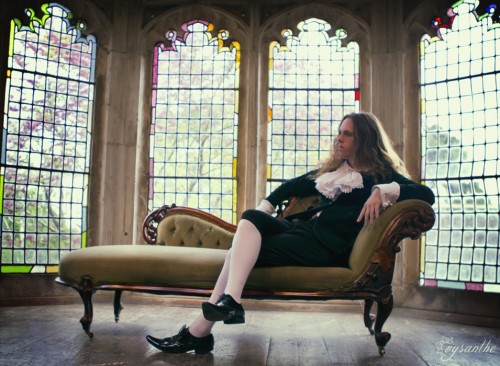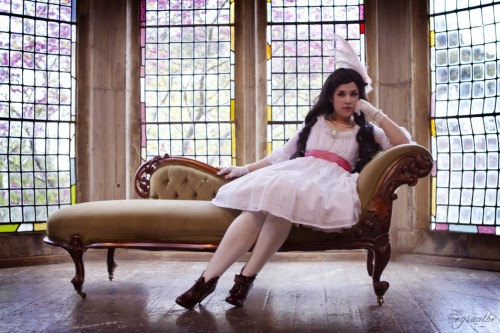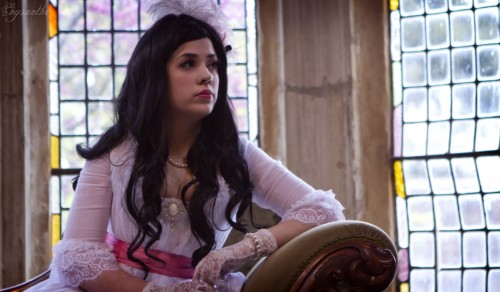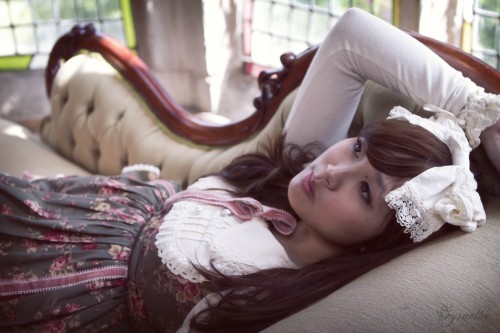 My only regret was that Adam couldn't come that day. I hope they can come to Melbourne again next year (hint, hint)!