On Tuesday I shared a very special day with the Gent. I gave him a stylised portrait of us that I had commissioned by fellow-of-many-talents Fyodor, of the Royal Baritarian Players.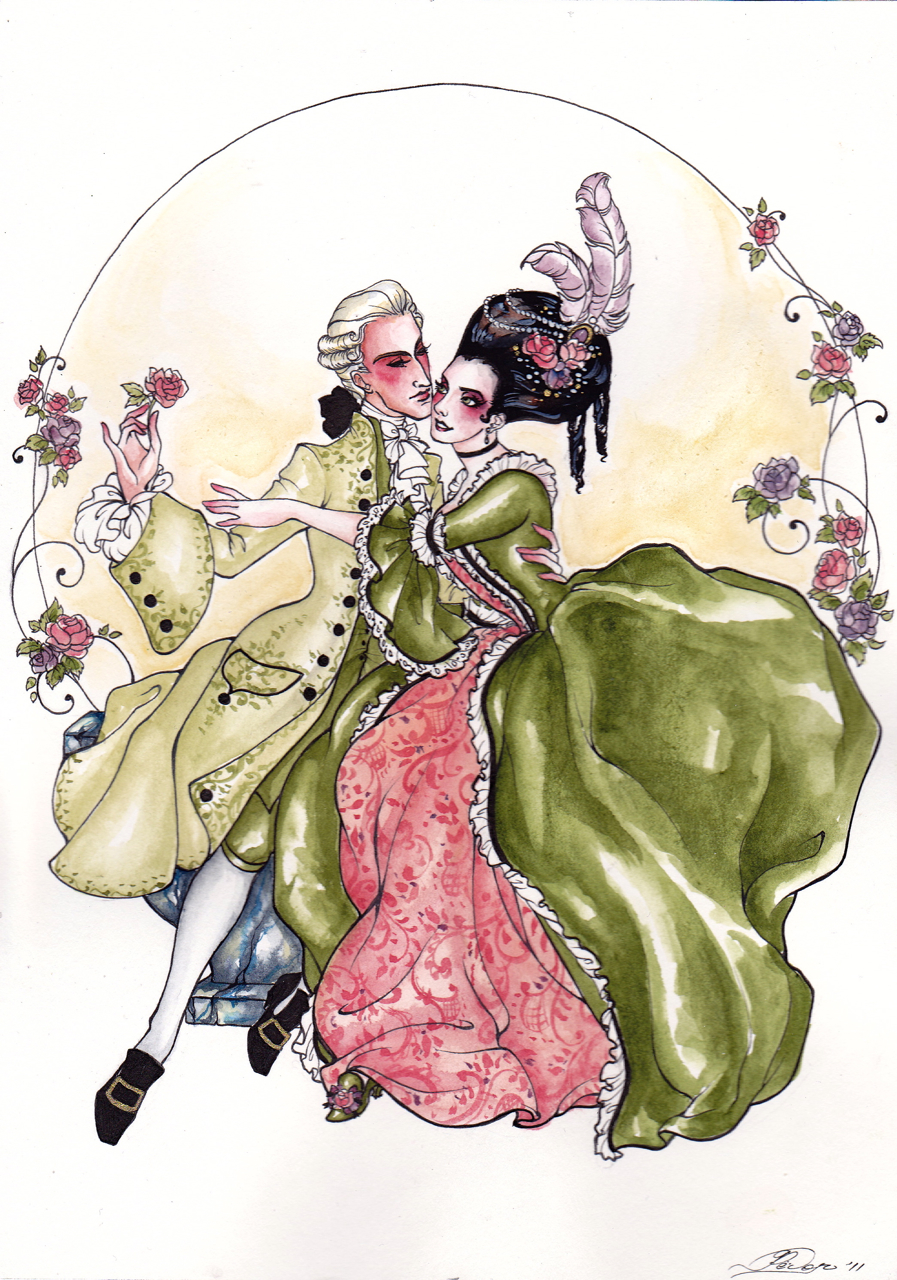 We were both very pleased with it and there are lots of wonderful little details, like my hair, his nose, his serious face, and the adoring and flamboyant gestures. I shall have to have a dress commissioned to match the portrait (and those silk pants) one day…
He then took me to Rochford winery for a gourmet lunch – the food was so delicious I forgot to get good photographic evidence of it until too late, but I am still drooling at the thought of my plate.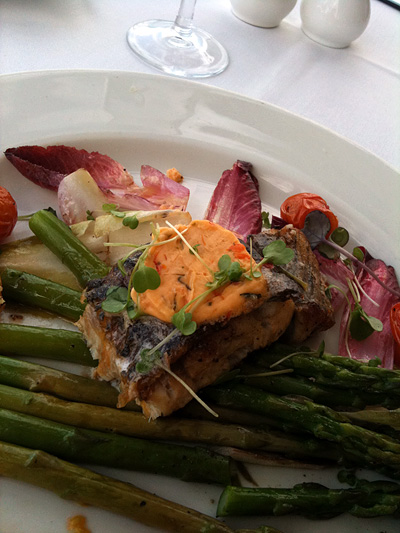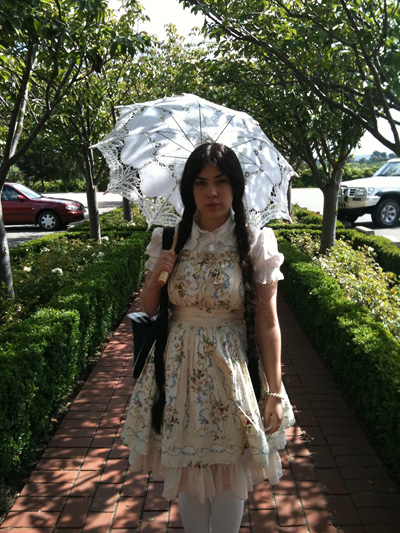 We shared a raspberry panna cotta and then did some shopping to pick up some bits and bobs for the picnic on Sunday. I can't believe it's really happening, and the sun is set to shine all day (after a week of Melbourne's bi-polar weather this has been my main fear). I have been so busy with planning, errands, computer work and playing taxi, and can't wait for a nice empty day to just play computer games!
Now to cute things. On Sunday I went to my first "Lolita Meet-up" in the city! The theme was "Melty Chocolate", a print by Angelic Pretty, and half a dozen of us happened to have the dress (or replicas of it). I am pretty timid and quiet around most people to begin with, but everyone was very welcoming and sweet, so I look forward to going to future meet-ups. There are quite a number of staple wardrobe items I am missing or need to replace, but I didn't feel too out of place. The following photos were not taken by me.
When I got home I decided to practise/attempt (very roughly) how I'd like my hair and makeup for the picnic, so I pulled my hair up over my wig piece and threw a heap of talcum powder on. I really quite like the result but while I have a MASS of hair I don't have any styling equipment so let's hope my rather unpolished look (I can't do 'neat') still looks okay.
Goodnight, then. Another busy day tomorrow. 🙁