Hello! Time for another lolita meet post…
An Easter picnic was organised for our group a few weeks ago, and I'm sure it's been one of the biggest meets so far. The weather was unpleasant, so we took refuge in an indoor sort of chill-out area. It was a little public for my liking, since we were having to fend off egg-thieves, nosy-parkers and interfering muzzas throughout the afternoon, but it was warm and quite comfortable.
I wore basically the same outfit as from a few posts ago, but with the addition of little ears to get into the theme of things.
Adam wore an AatP vest and his Mortisha's coat.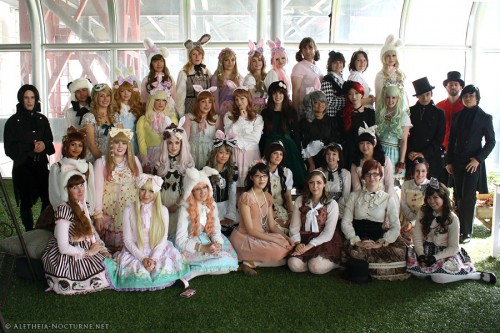 Epic group photo, "class of 2012" style!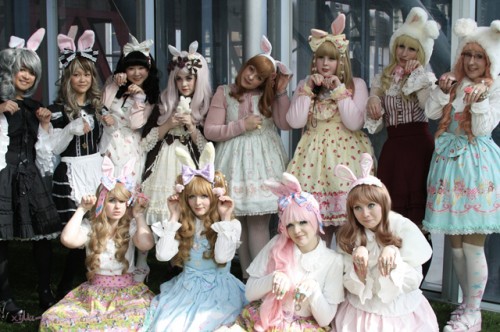 The bunnies of the day!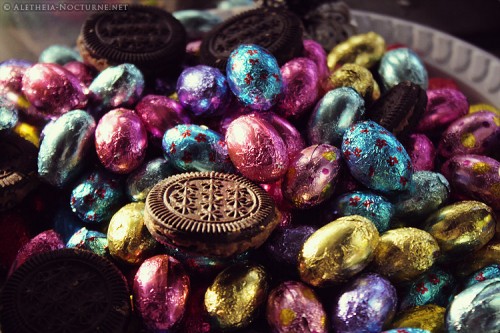 MANY, MANY EGGS
Jorge and Adam add some gothic class amidst candy and pastel bunnies.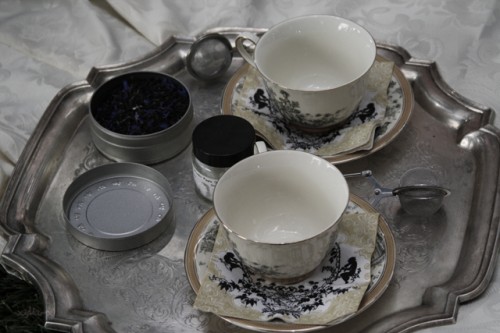 I began to set up a tray for some hot drinks but got so distracted that I didn't feel like sitting for long.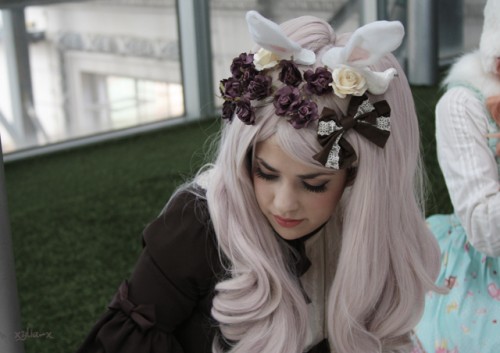 Two photos above from Kavya
Cheeky Kimmy had an almost matching teacup. 😀 It's fun having someone to share accessories and combine postage with!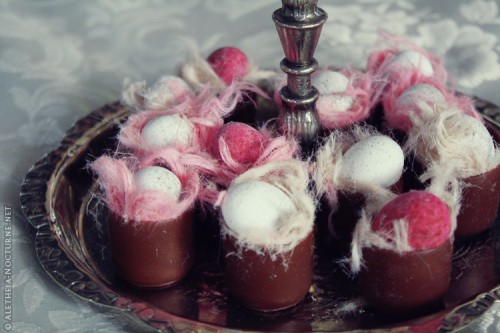 My quick invention of chocolate cups with candied eggs and rose/chocolate-flavoured Persian fairy floss…
Charleen and Magdalen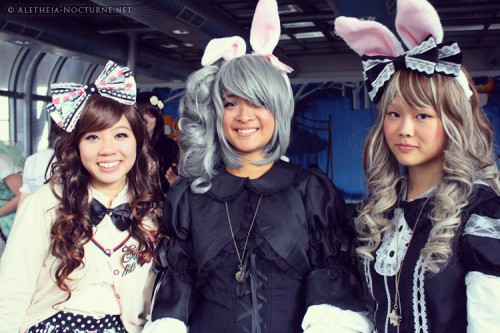 Steph, Karen and Anna
Brianna and Sinny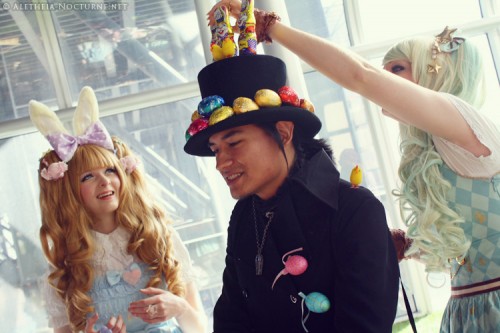 "The Eastocrat"
Cat and Kim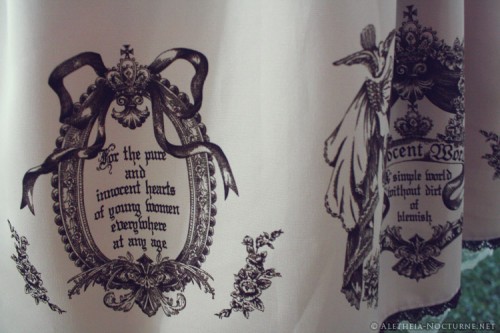 I was fascinated by the text on Krystal's IW print…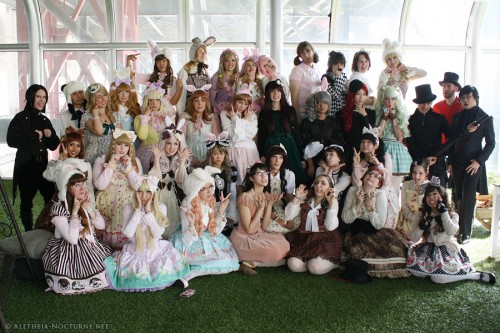 And it wouldn't be a group photo if we didn't try to look our best.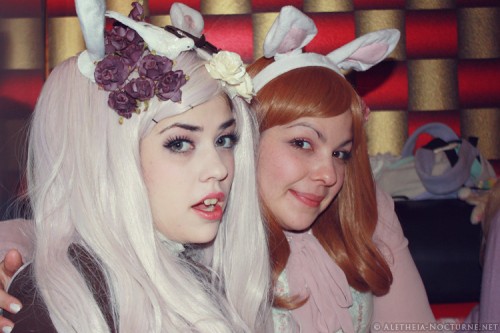 That night, after a bite to eat and a fairly successful "Lolita Last Supper" attempt, we booked a booth at karaoke. I am terrible because I have never been able to enjoy karaoke, but the company was dandy.