It's time for a run-down of the awesome weekend we had away last month! I'm pretty sure we were all reeling for a few days afterwards from the 48-hour high that was "Loli Camp 2011". One resourceful and very hard-working member of the Melbourne Lolita Community set about organising this little getaway for two dozen of us, and we were all so grateful for her effort and impressed at how smoothly everything went. I spent weeks in anticipation, planning outfits and purchasing last-minute necessities. My partner  came along, as did my sister, who's just starting out in the fashion.
Note: Photos below are courtesy of Pamela, Catherine, Kimberley & Kimberley, unless credited otherwise.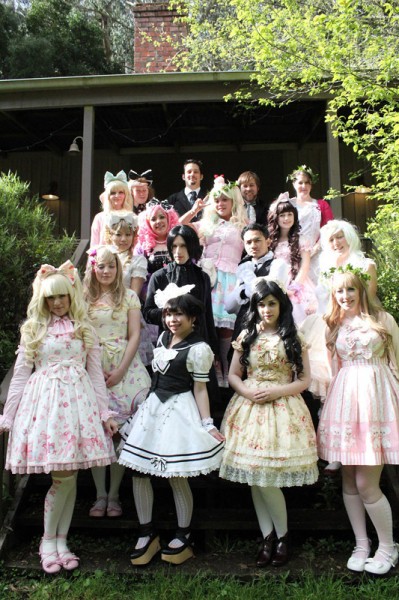 Friday
Once the car was packed and we'd dressed up a little we left mid-afternoon. I stopped on the way to get Kimberley #2, and then it was an uneventful four-hour journey from there. We followed our dot on Google maps, counting down the kilometres, and finally got to the designated "town"…
After ten minutes of dirt roads in the dark, the bush closing in around us, we were feeling quite isolated and arrived at "camp" about 7pm. We settled our gear quickly into our cabins (simple rooms with a trunk and bunk beds, but nowhere near warm enough for my liking) and trundled into the main building to greet our frilly friends and enjoy some snacks and games.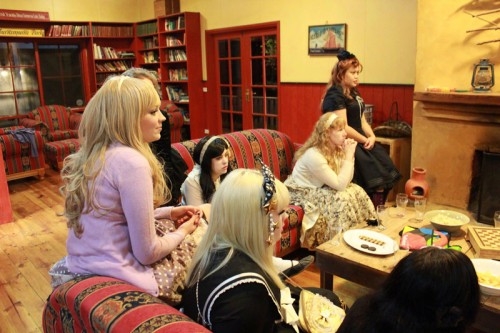 After dinner five of us decided to play some Dungeons & Dragons, which kept us greatly amused for a while. The wine and tears (of laughter) were flowing freely and many a fierce roar or triumphant shout was heard. The delightful Cat even decided to act out every bit of the little role-playing session, putting on a particularly fine goblin impression and enacting the deaths of an entire goblin family, who we'd mercilessly massacred. The rolling of several D20s resulted in the smashing asunder of a bar by a dwarf's fist, the utter destruction of a goblin's head with the well-aimed kick of a boot, and the violent slaughter of an infant goblin, by the very same boot (if I remember correctly), after it was kicked at a wall with such incredible force there was really nothing left of it.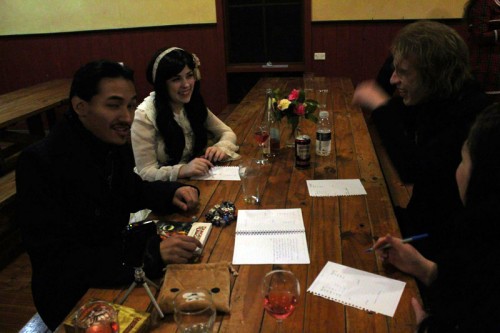 Saturday
Adam brought me breakfast so I could wallow in my morning maladies a bit longer… The others went on a sort of treasure hunt. Eventually, after pulling on my favourite new dress, we gathered in the library for quite a time, posing and sharing passages from a book on the esteemed Lord Nelson, and another called "Bladder Control", which Adam read some curious extracts from in a Severus Snape voice.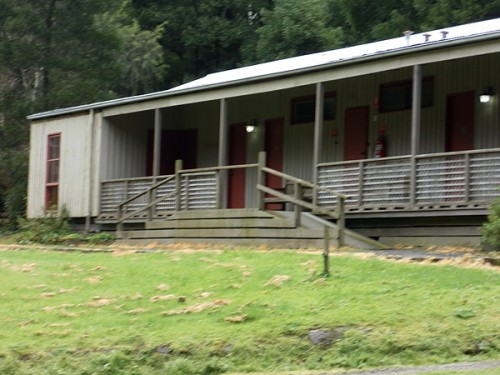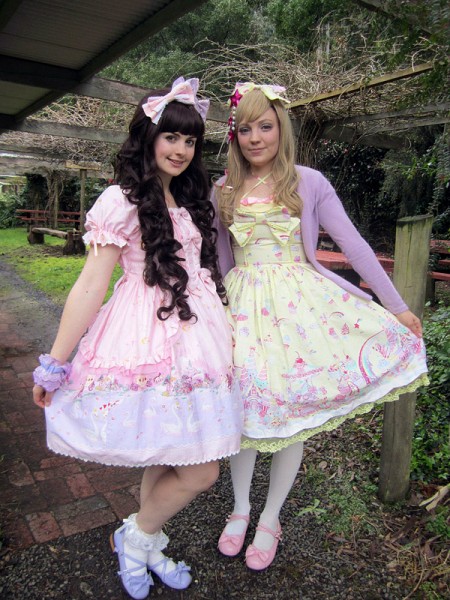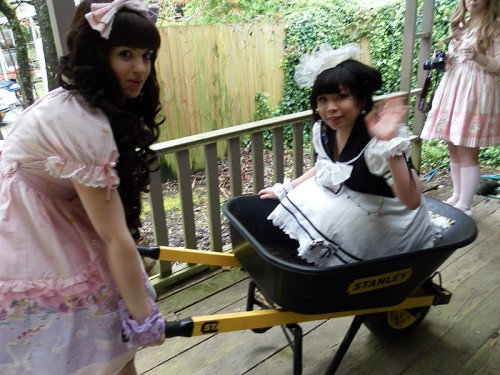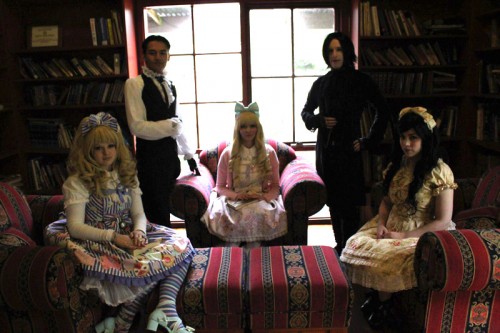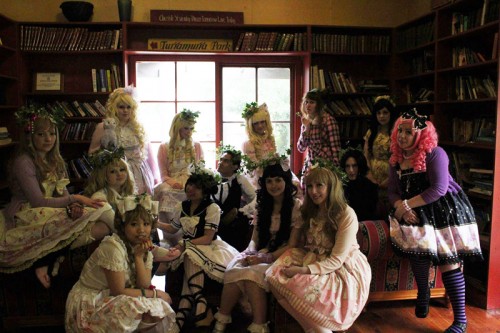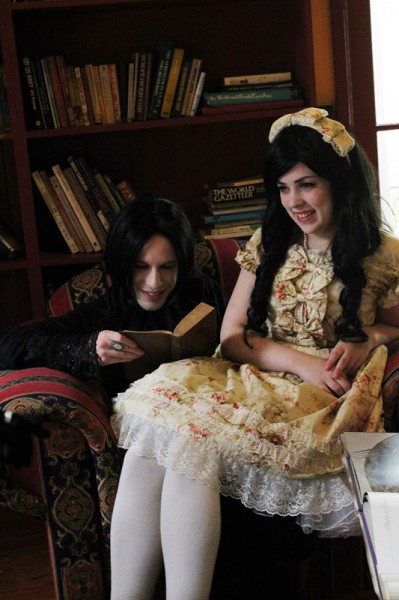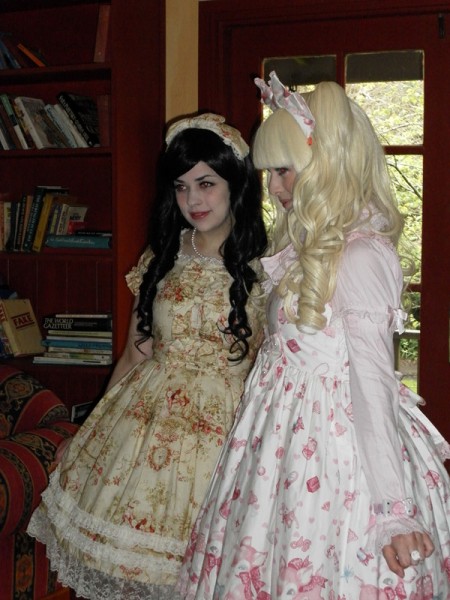 In the early afternoon we all sat down for a tea party! After a sugar high and subsequent rest, a number of us headed outside to "frolic". This ended in the filming of a short "documentary" on the habits of wild lolitas (for we had truly turned feral by this point), the trailer for which can be found here: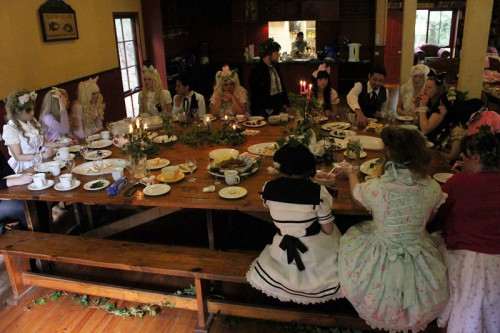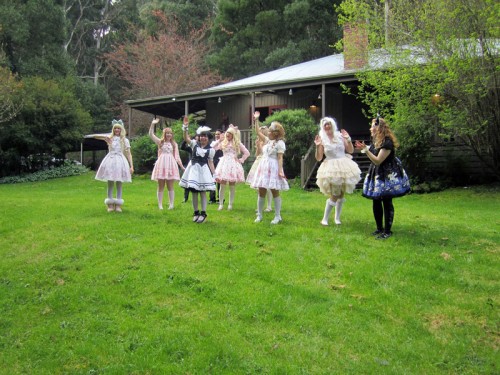 To work off all those pastries and cakes we took a bushwalk, where we found animal bones and teeth, rope swings, and an obstacle course! YAY! We ended the night by playing a game of "Inn Fighting", finishing another few bottles of wine (by which time the company had become rather merry), dancing madly around the room, and exercising (!?).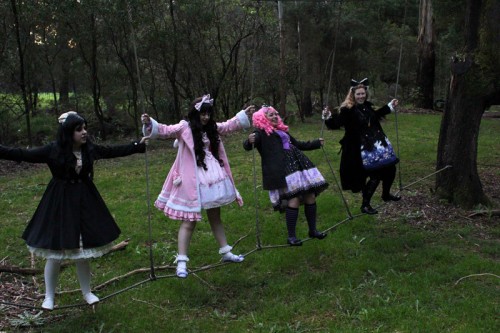 Sunday
We blearily breakfasted and packed up, posed for final group shots, and said a few goodbyes. A number of us decided to detour to Queenscliff for lunch, so we headed east along the Great Ocean Road for about two hours.
We stopped at the beautiful Queenscliff Hotel, a heritage building , for a relaxed meal and some delicious desserts.  There is another building just a few doors up from the hotel, Lathamstowe, which excites me to drive past because it reminds me of Labassa!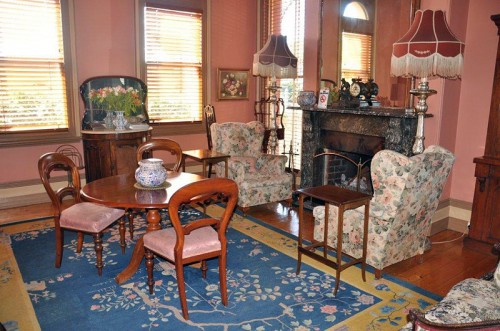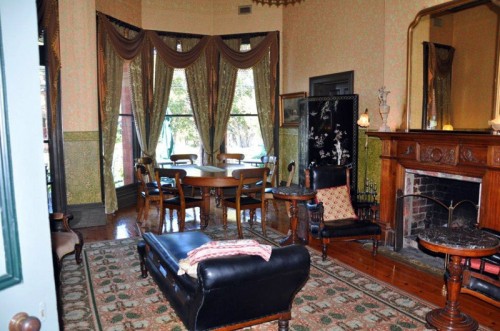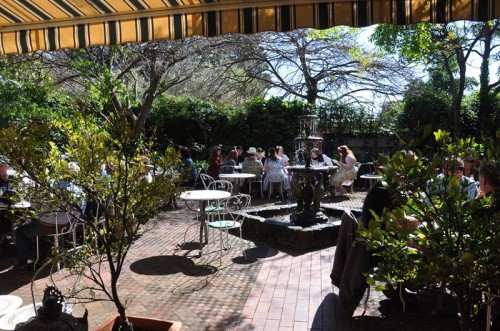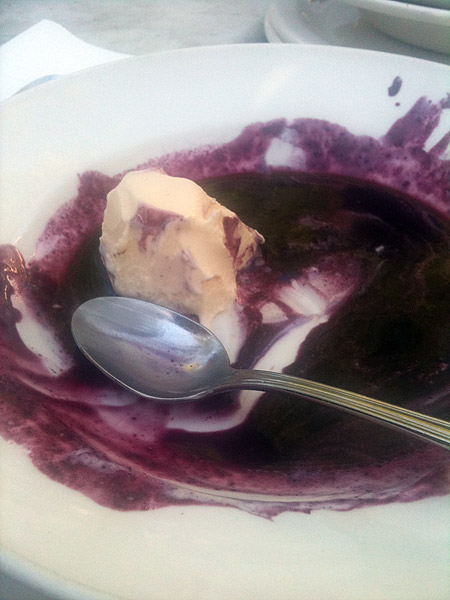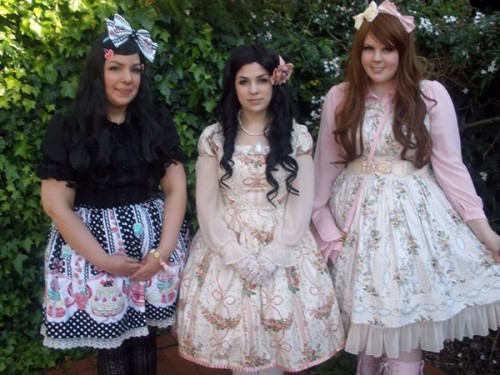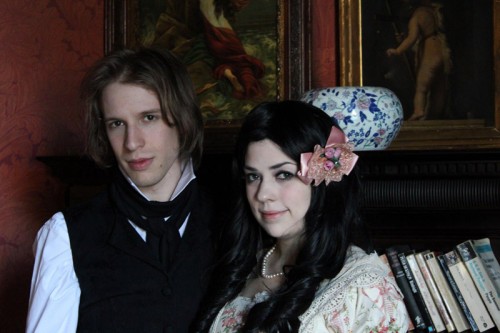 The drive home was long, we didn't fancy having to cook, and were in dire need of some vegetables, so naturally we got pizza (and a bowl of carrots) from Innocent Bystander. This rounded of the weekend nicely. We had a wonderful and exhausting time but can't wait until the next camp!