This weekend we got to catch up with friends at an annual Japanese Festival. There were events and activities running all day, like a tea ceremony, competitions, shamisen players, martial arts, and our friend Jess performed traditional Japanese dance with her teacher.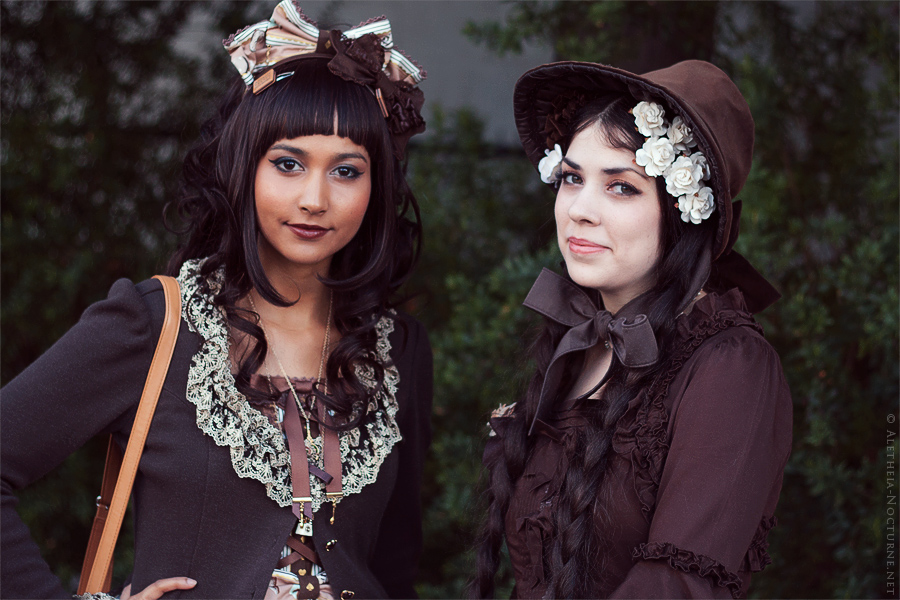 Dress & Bonnet:  Mary Magdalene | Socks: Innocent World

We also checked out a display of school students' art for the drawing competition: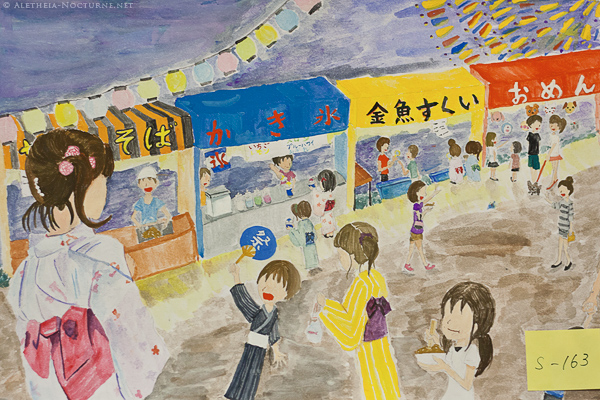 Look at these techniques… there are some seriously talented children out there.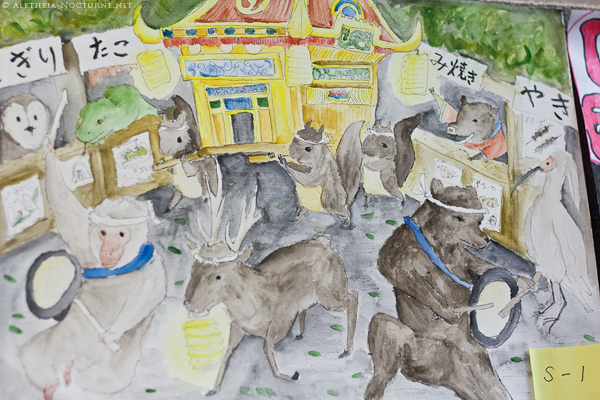 On an unrelated subject, this month has also included a Lego Party. One of our best friends celebrated his birthday by putting out all his old (and new) Lego and decorating the house with various Lego paraphernalia, and we spent the night building random things and attempting to assemble a huge pirate ship.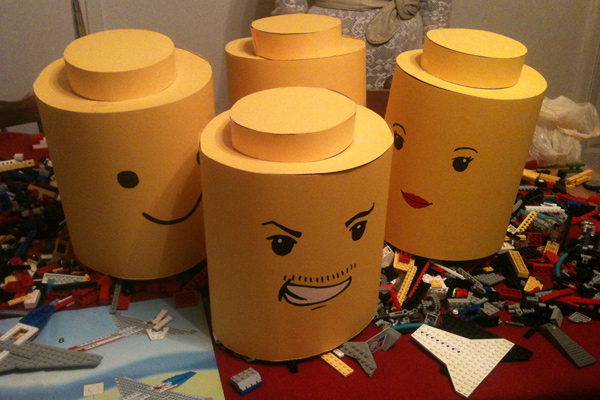 I provided a few "costumes"… 😛
… and suggested we dress in block colours. 😀
My sister was the winner of "Most Creative Construction": a redneck on luxury toilet — there are brown and yellow pieces in there… and the barrels hold "toilet rolls". I was lost for ideas and just made "Tyre Island". Despite Minecraft experience, I am still better at sorting Lego than inventing things with it!