Saturday 9th
I decided it was time for an impromptu tea party and was joined by my best friends and co. for this lovely day. I was so excited. 😀 We had a laid-back approach to things and didn't have to purchase anything except a few ingredients. I've decided to try to hold monthly tea parties now, because the cost and effort for all involved is minimal, but the enjoyment is high! Everybody helped out here and there: Adam added some flowers and greenery, Martin organised the music, Alice brought delicious pikelets, and Kimmy provided her signature, divine, bite-sized berry friands.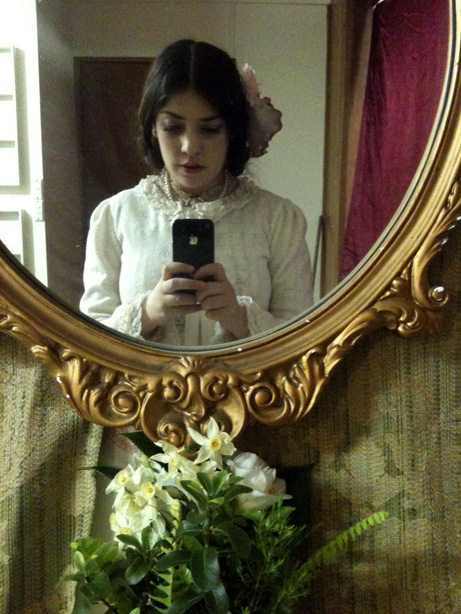 I even tried something new with my hair!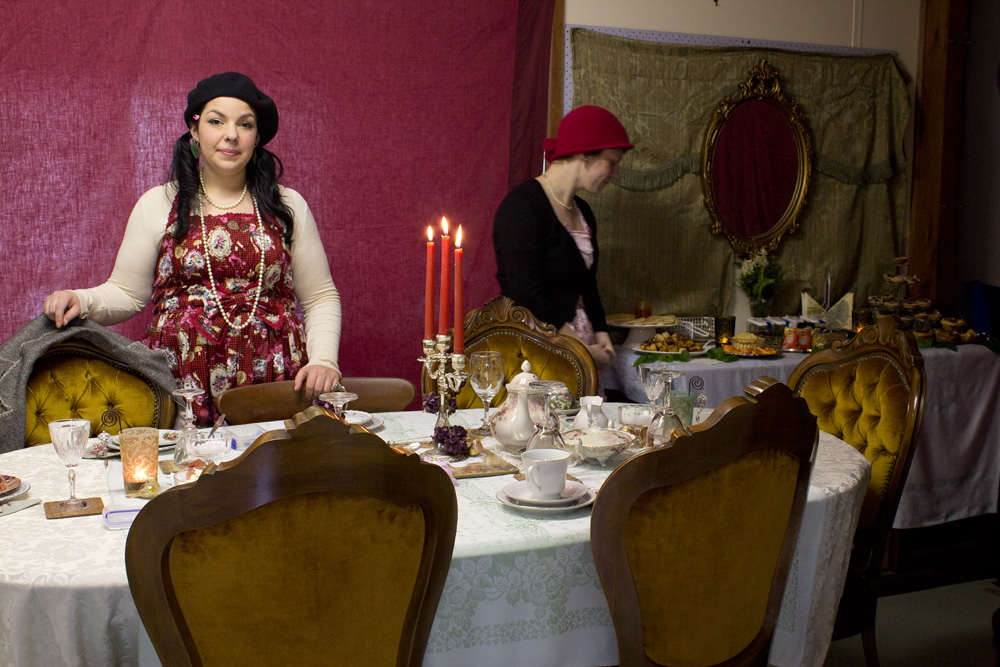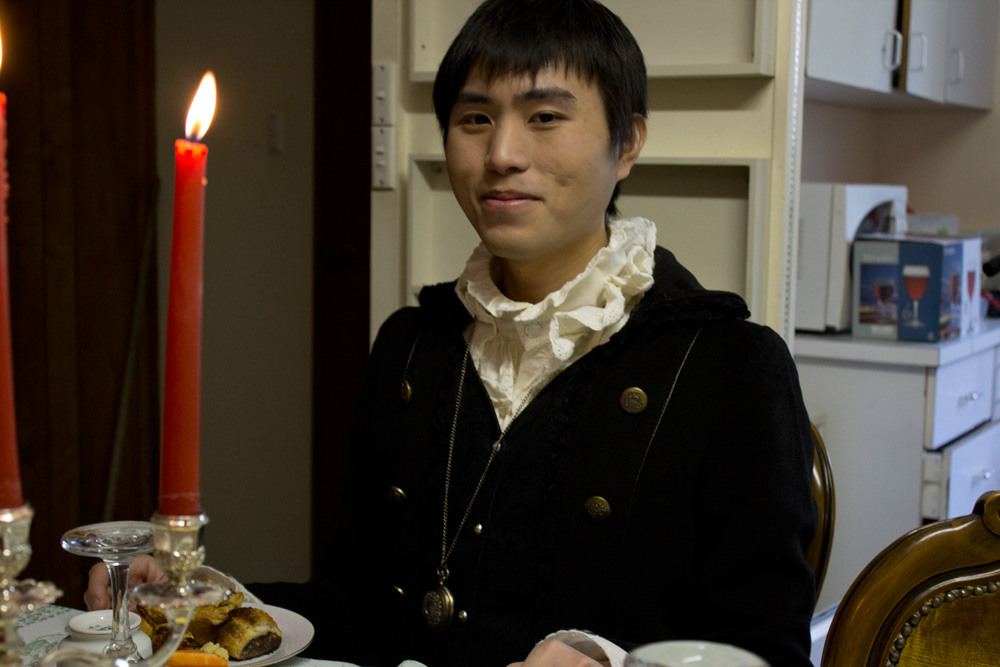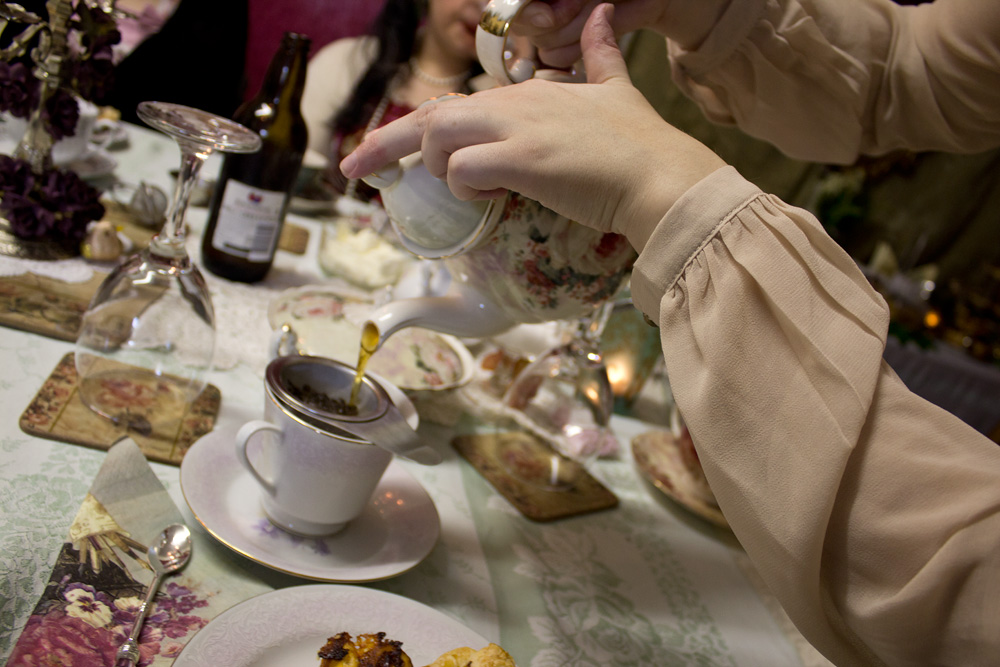 Tea leaves included: strawberry & champagne, saucy fruit, peach, mango, buddha's tears, and flowering teas – mmm!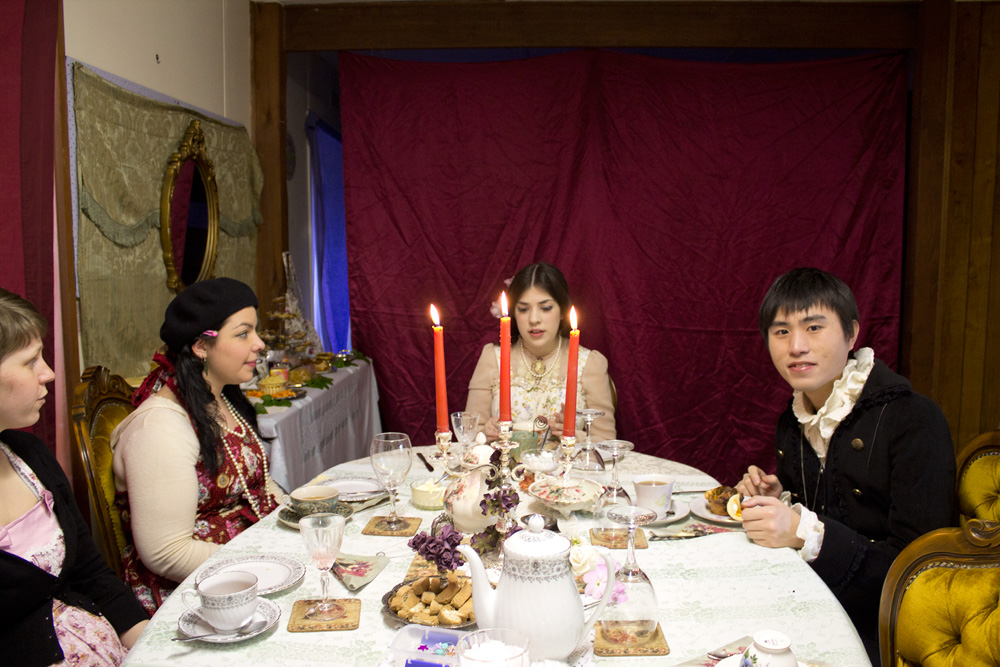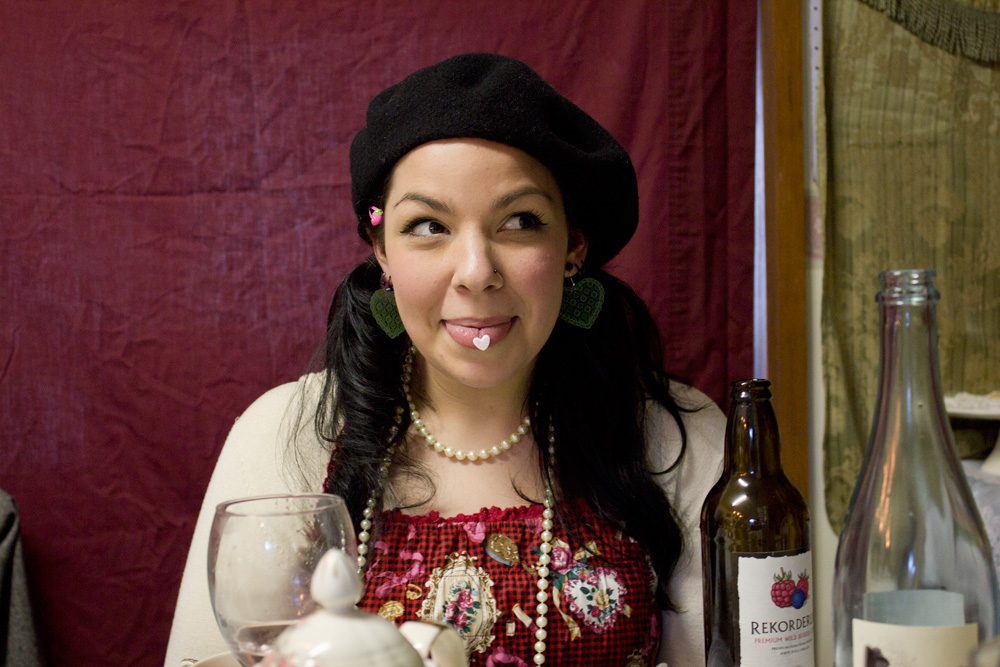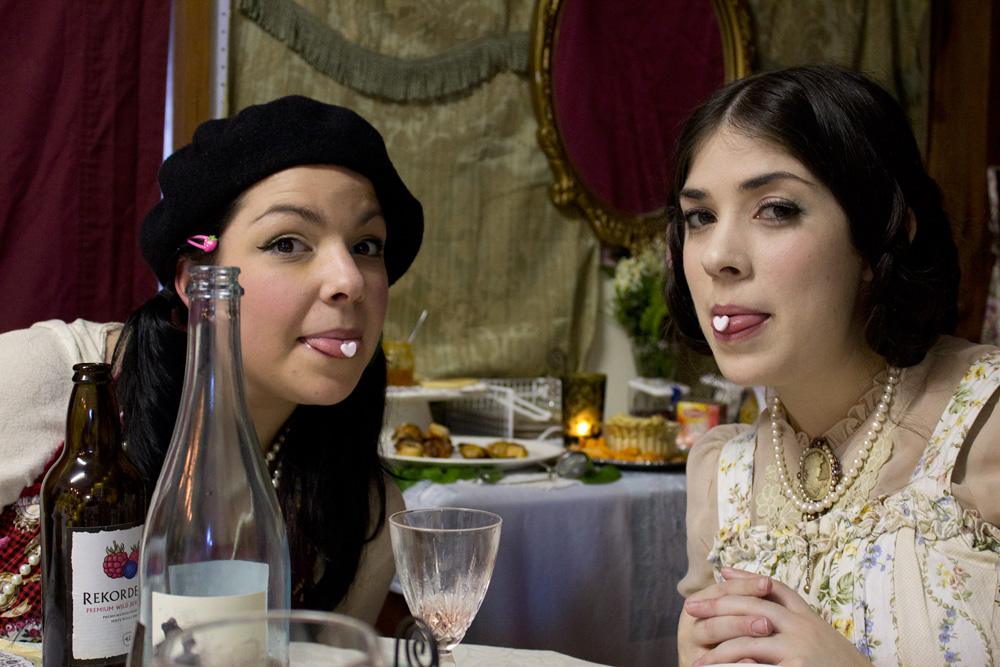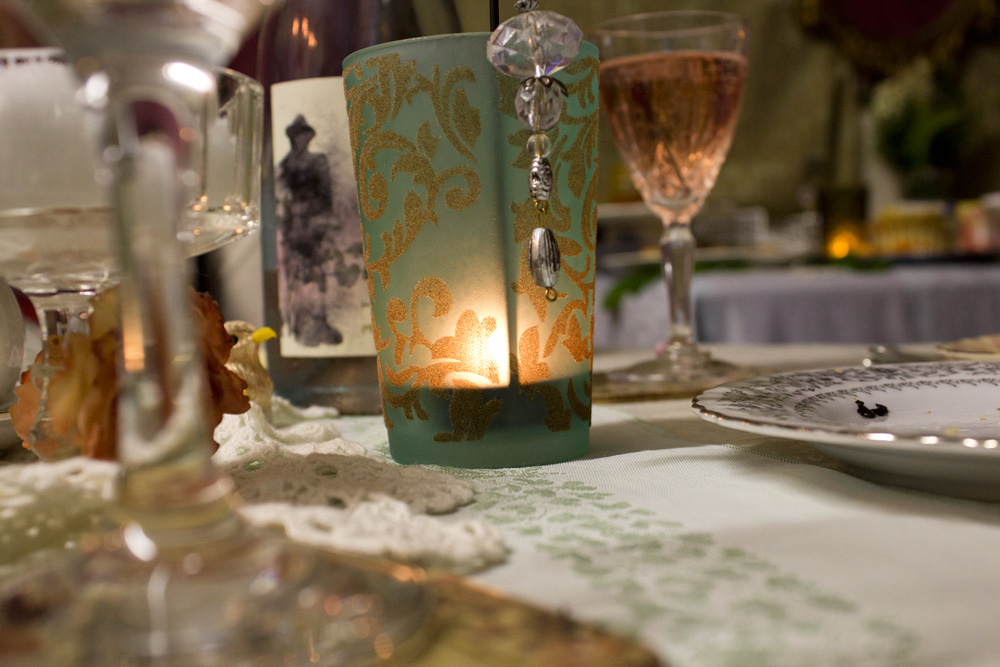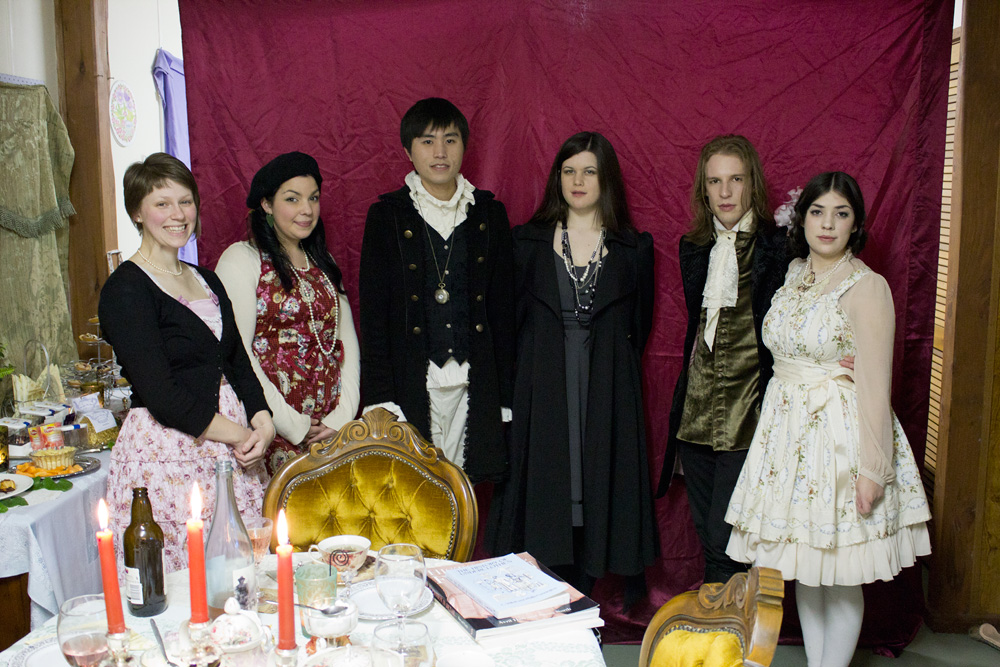 Alice, Kimmy, Martin, Lowana, Adam, me (Alex hiding behind the lens)
And now to the park to stretch our legs!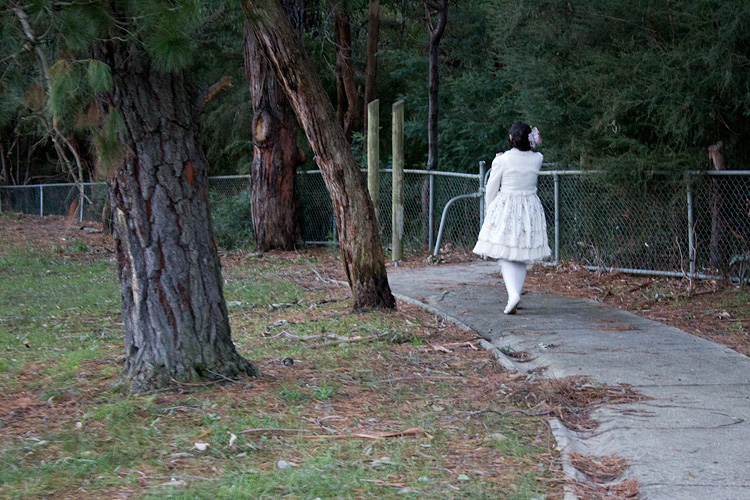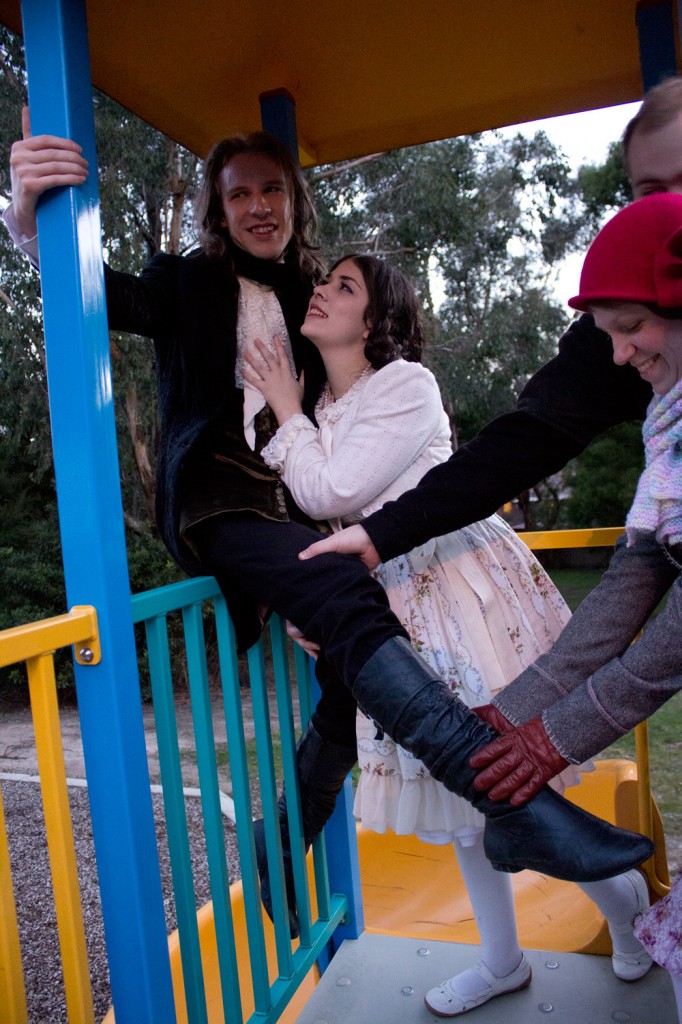 Adam, the object of all our desires.
Sunday 10th
For Martin's second last day with us I thought a trip through the Dandenongs might be nice. He enjoyed The Lace Shop, while Adam bought himself a funny little hoodie and this perfume for me. I'd had my eye on it for a while and liked the natural scents of it!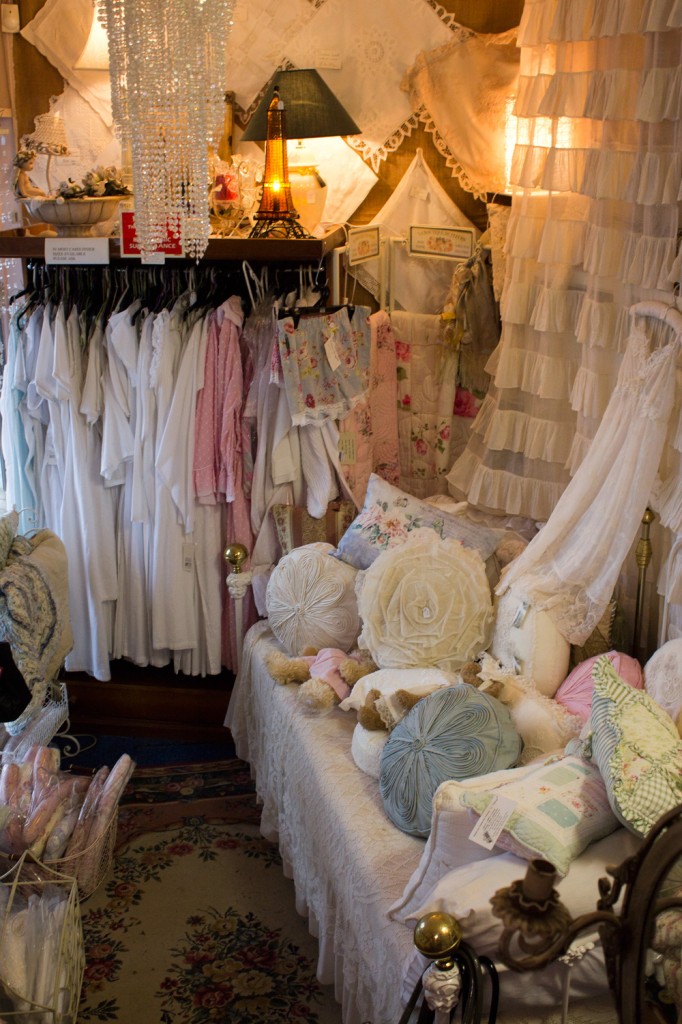 We went to Sassafras for some late-afternoon browsing and food. We picked Cafe de Beaumarchais for eats, and were glad we did. We really enjoyed the sweets, drinks and snacks there, and I can't WAIT to go back for another slice of the caramelised onion flan. My mouth was in heaven for every bite! From the homemade pastry to the delicious chutney, just the thought of it makes my mouth water.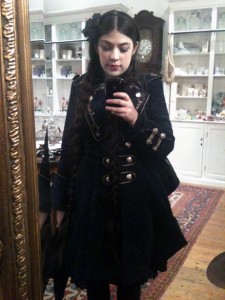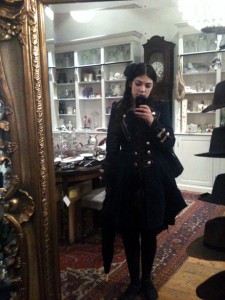 Stealing Adam's Infanta coat for the day! Can I steal this mirror now, too?!
Martin used this misty opportunity to get some photos on a side road. It was raining and muddy but felt so wintry, nice and crisp. I seem to have recurring dreams about forests, especially deep, snowy ones. I'm really in my element (sigh)!
Monday 11th
We decided this would be the best day to visit Montsalvat beacause it was basically on the way to the airport. Montsalvat is an old (but still very much alive) artist's community that gets used for a lot of weddings and photo shoots. We set up there for a few hours of peaceful wandering and photography.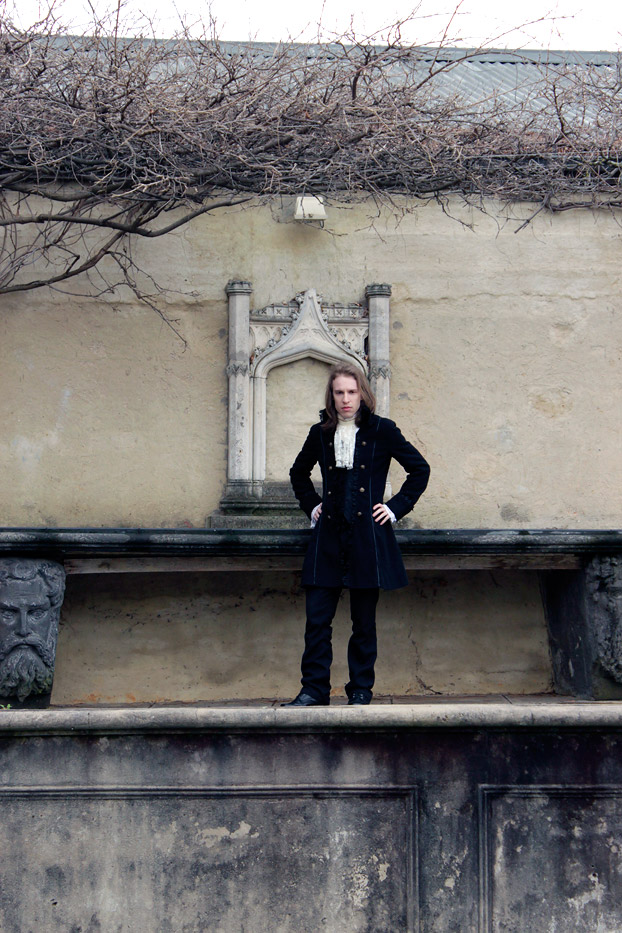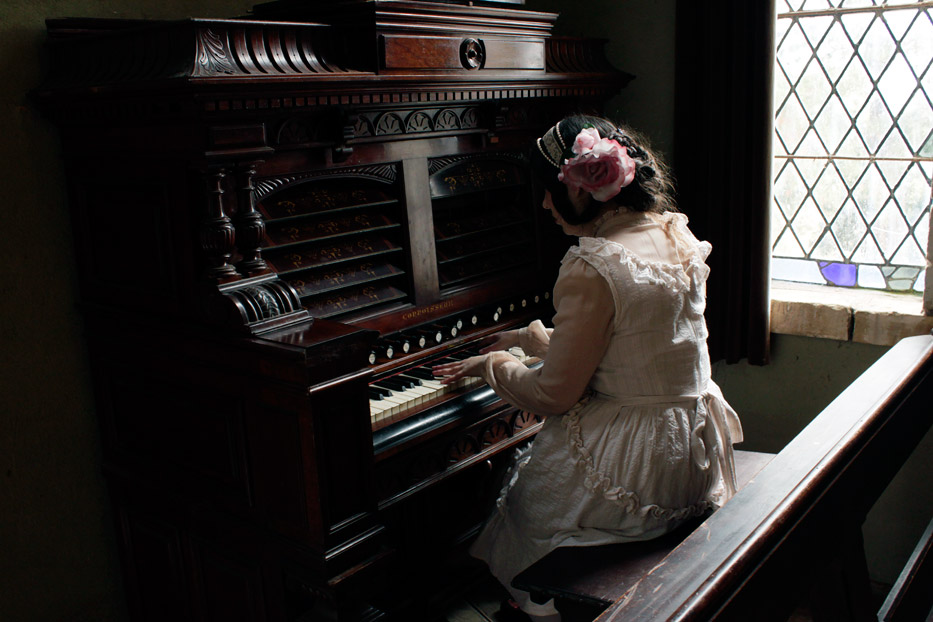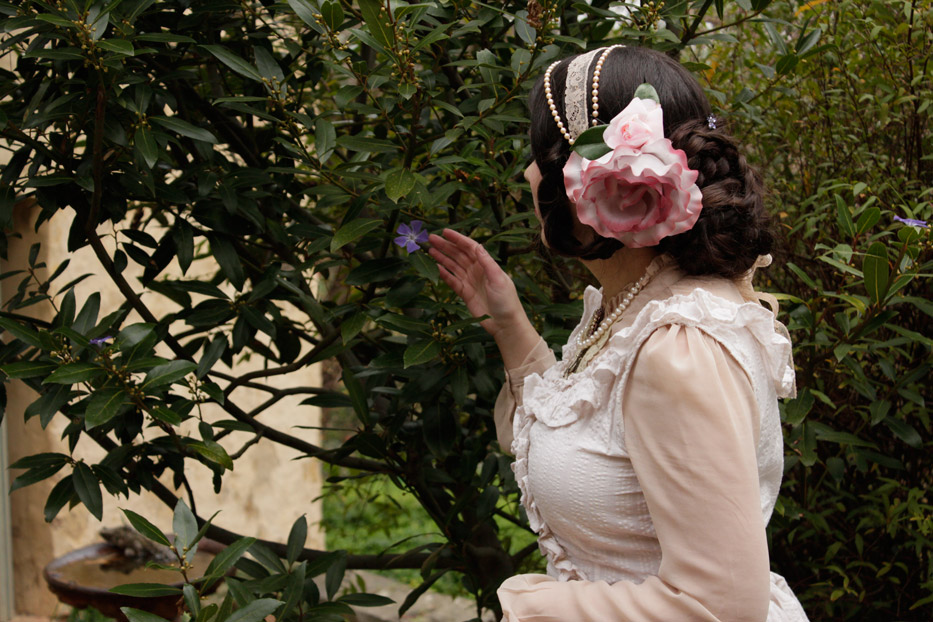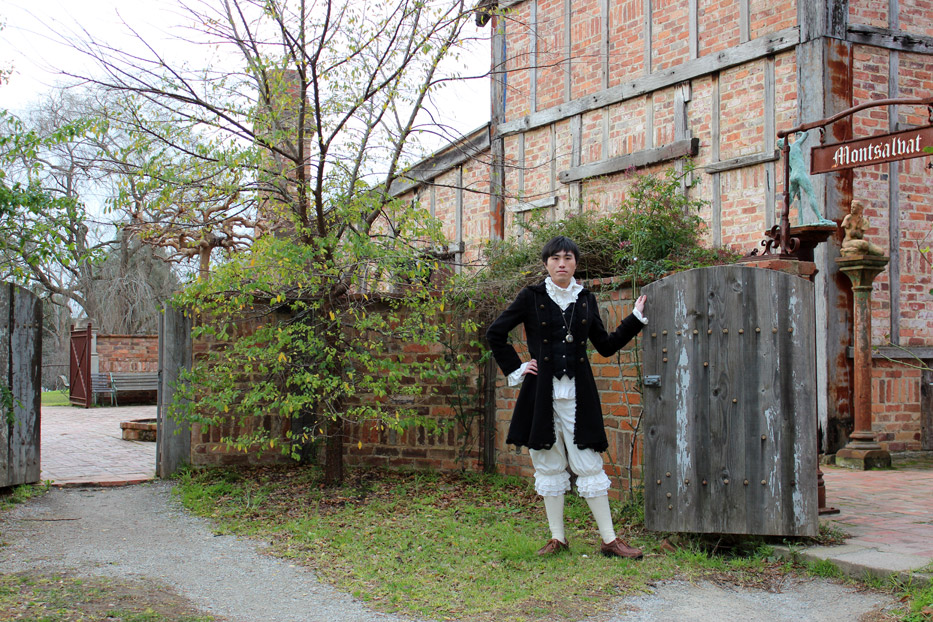 I didn't like what I wore or how I looked that day! I wouldn't be the only one whose wardrobe choices are limited by budget. Anyway, I'm really glad we got to have this little week of adventures!