We had a very enjoyable time last weekend with our good friends Goldie and Elliot who had travelled here for a few days. 😀 I tried another new look which (I think) turned out alright. I don't wear many skirts in lolita because I rarely find a blouse that fits or is flattering. However, this particular blouse has a side zip and hidden buttons and press studs in the collar, so it doesn't gape! Yippee.
Skirt: M.A.D. Hatter Clothing | Wig: Bodyline | Blouse: Innocent World | Bag: Midophi | Rest: Offbrand
Don't worry, the fuzzy scarf is not real fur, though it does a good impression. 😛
The skirt is one I purchased a few months ago, made by a friend. Isn't the print cool!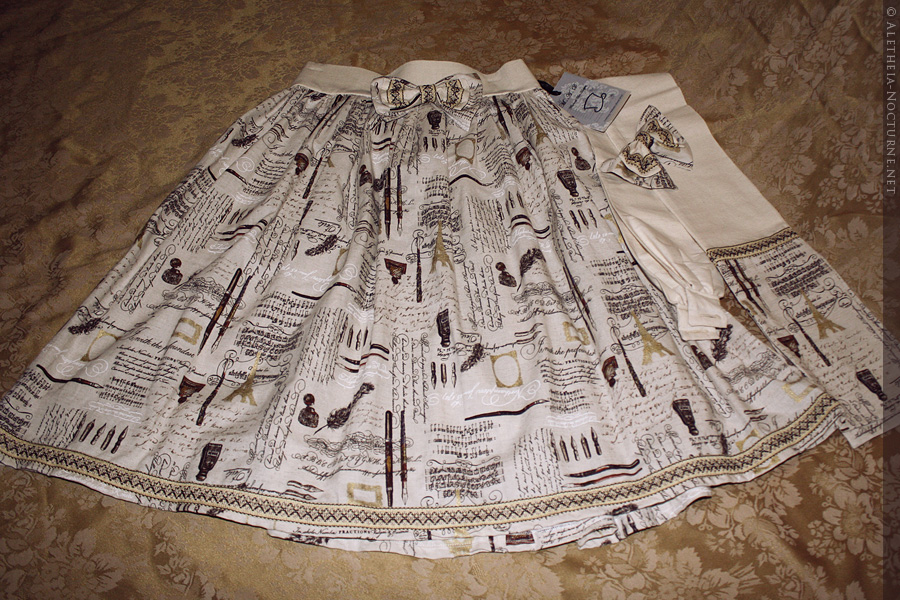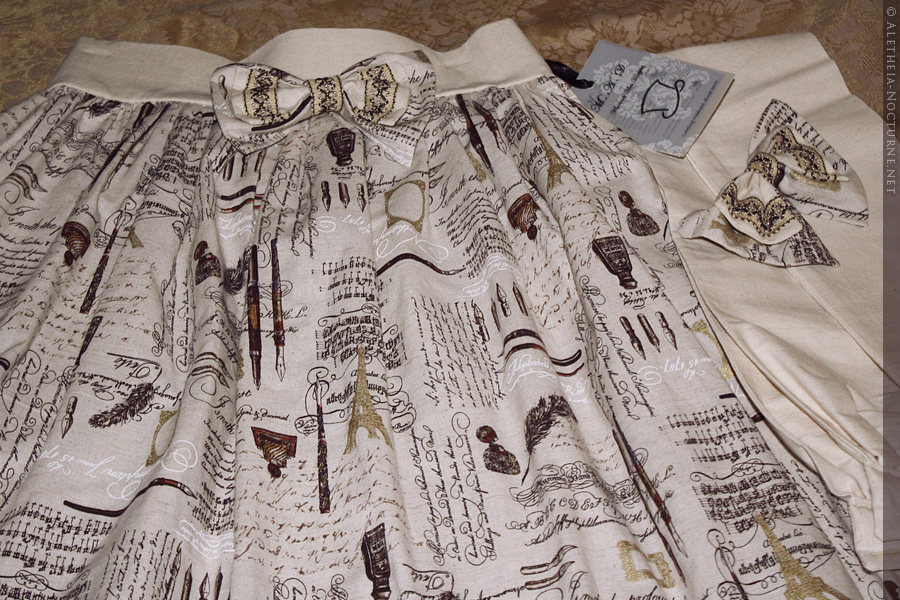 The following pictures are by the delectable duo over at Deerstalker Pictures: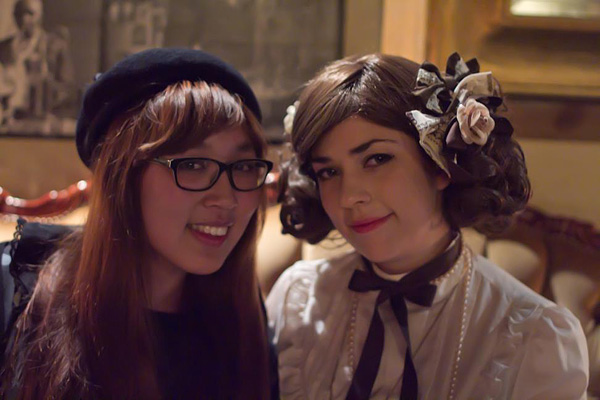 Pretty Goldie!
Whoops, a wayward curl! On the right I am perusing a cocktail menu for something to top off the evening.
Adam lounging about, and three handsome devils keeping our hearts aflutter! 😀
I have just returned from a trip (am rather drained, physically and emotionally) and will post again as soon as possible.