Today I'm posting a little set of photos from some "forest time" we enjoyed recently. This section of forest sits behind the O'Shannassy Aqueduct trail, which follows a 100-year old disused aqueduct that used to provide water to Melbourne's eastern suburbs.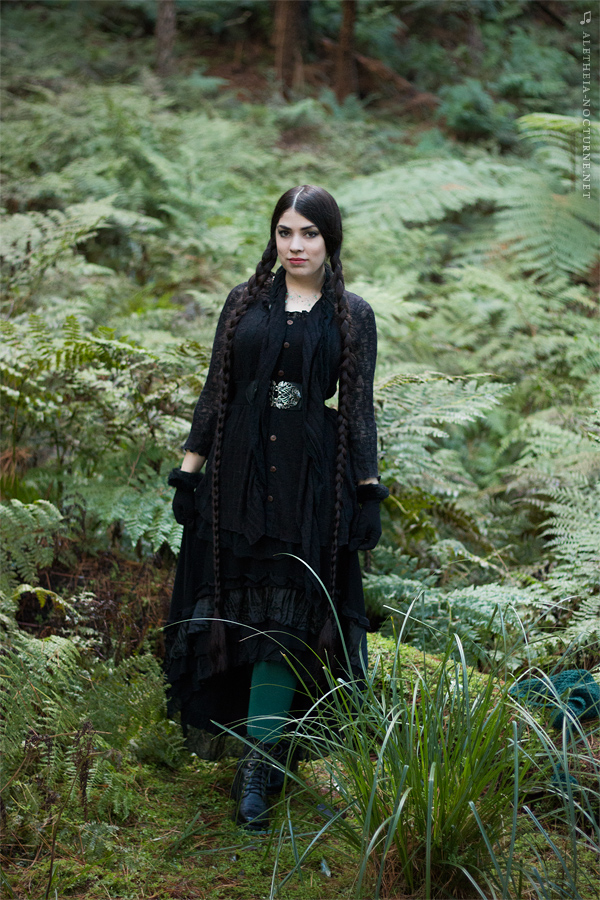 I threw on some old goth stuff and a new black top for a "dark mori" vibe.

I live just a few minutes from one of the entrances to the trail, and the access point has a panoramic lookout across part of the valley – the entrance to the forest and trail is off to the left.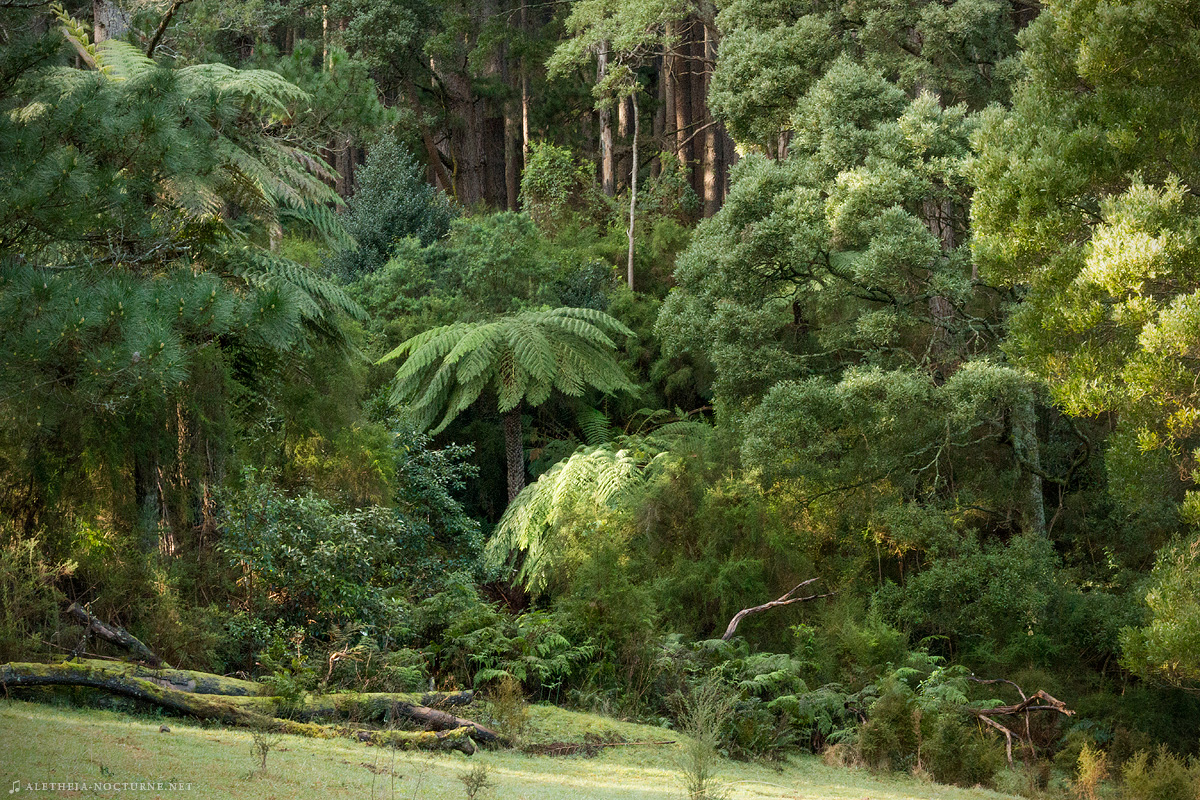 After awkwardly climbing over the aqueduct nearby a few times, we recently discovered a much easier path in through this gorgeous clearing.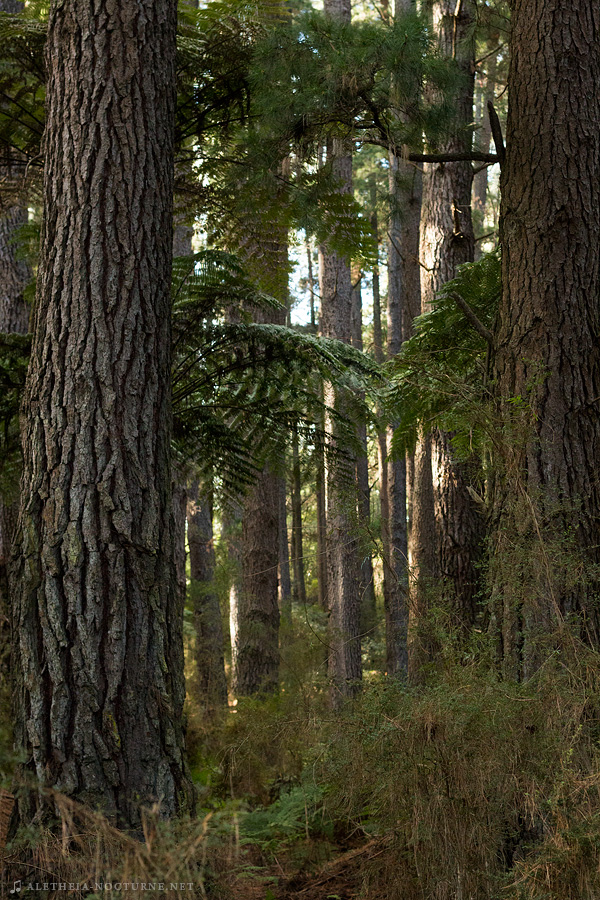 A plantation of pines meets the native bush of tree-ferns, eucalypts and shrubs.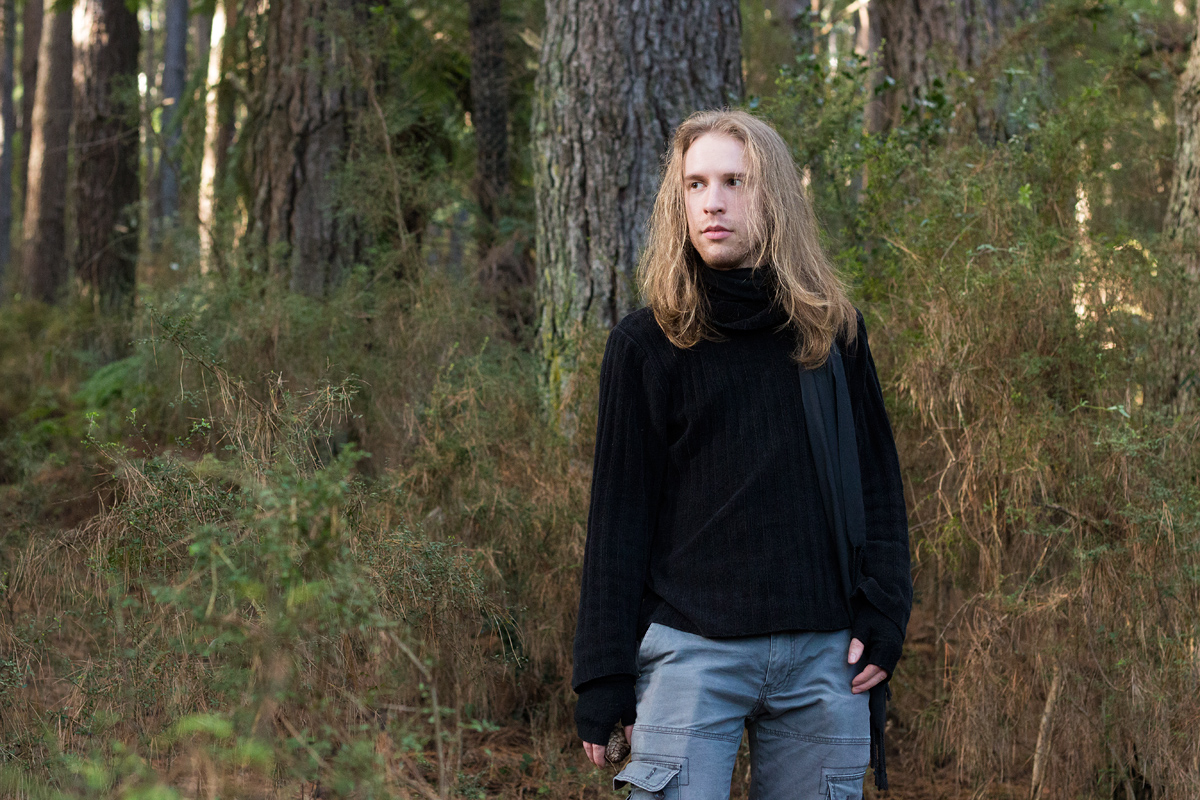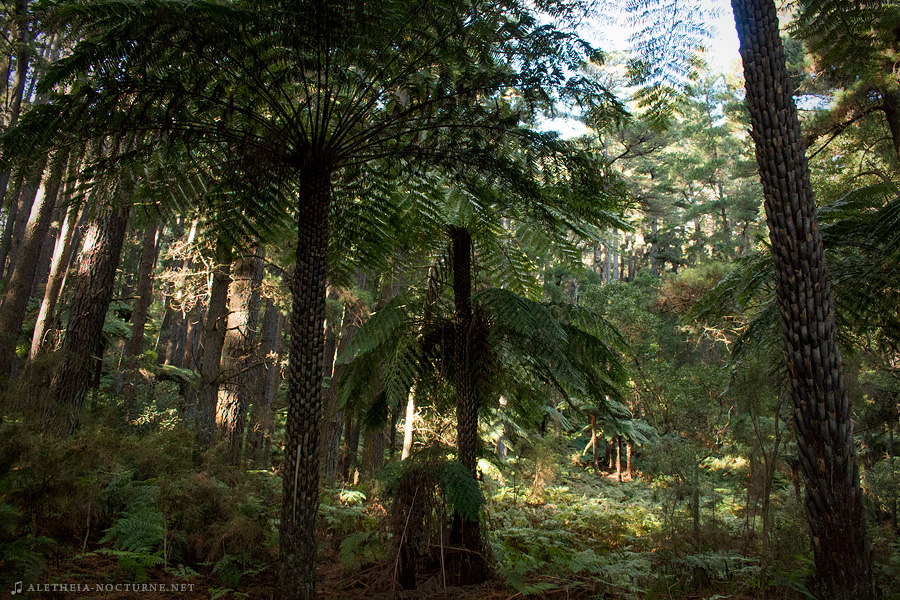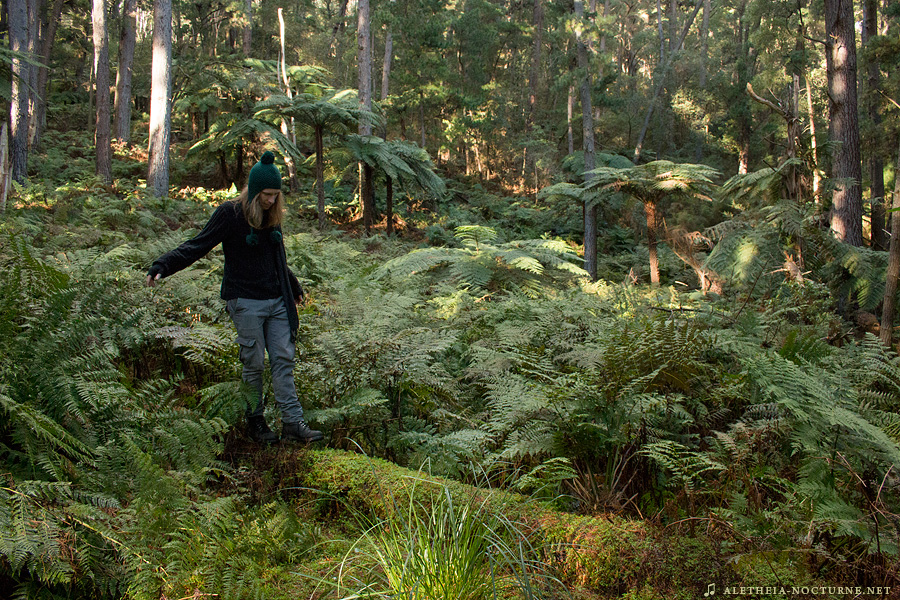 Many of the ferns on the ground stand taller than a person, once you start venturing into them – they're deceptively small from a distance.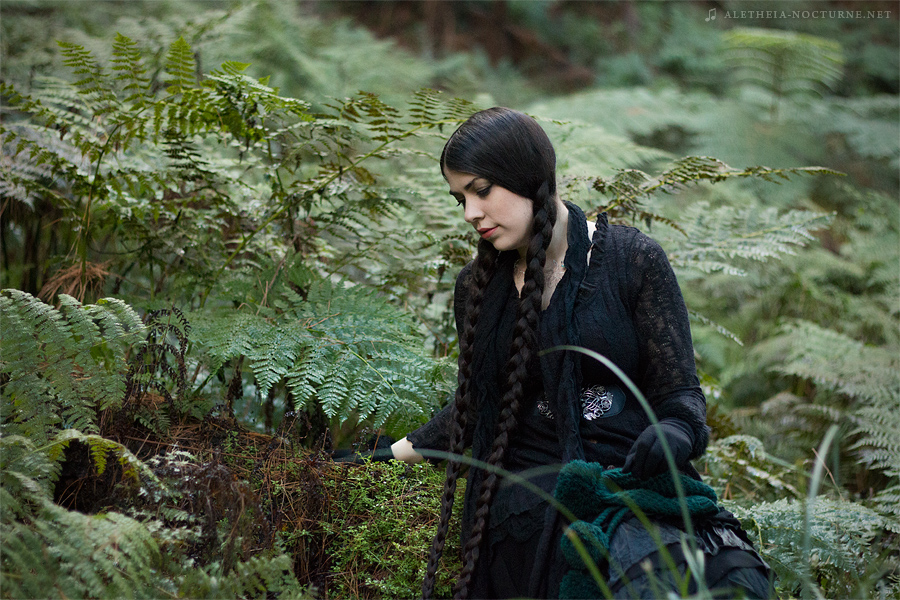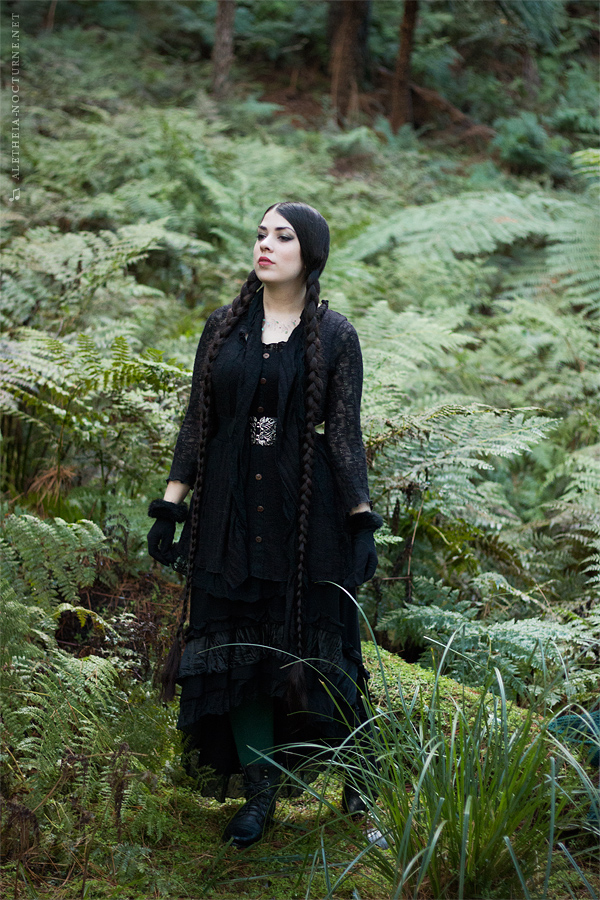 Inspired by the visions around us, Adam also created an evocative little poem:
'Neath the shadow of a mountain
And the shade of pineland trees,
Where a stream fed by a fountain
Mumbles crystal melodies;
Midst the fern, a god does wander
With an antler-woven crown,
And his thoughts grow ever fonder
Of the forest's floral gown.
For she wears it all about her,
And her beauty stills his heart;
In the sun, her lashes flutter,
From her tender lips depart;
Gentle sighs that send a shiver
Throughout forest, fern and bough,
That bring mist up from the river
And young saplings from the ground.
Evermore her song shall charm him –
God of antler, wing and claw –
As the sunlight fades and calming
Darkness shrouds the forest floor;
As the moonlight, wan and ashen,
Falls upon her ancient trees;
Nestling songbirds cease their passion
And succumb to reveries.
~ written by hominidwatching