I have a super outfit dump today!
~ Alice's Kitchen Tea ~
One of my best friends is getting married soon – I am in the bridal party so it was our job to organise a day of fun! We began with an afternoon tea where we all brought food and played some games.
 I wore classic lolita in the daytime. The dress is from Innocent World and the necklace and wig is Bodyline (but I don't think they stock it now).
This is Alice – I think she looked totally gorgeous!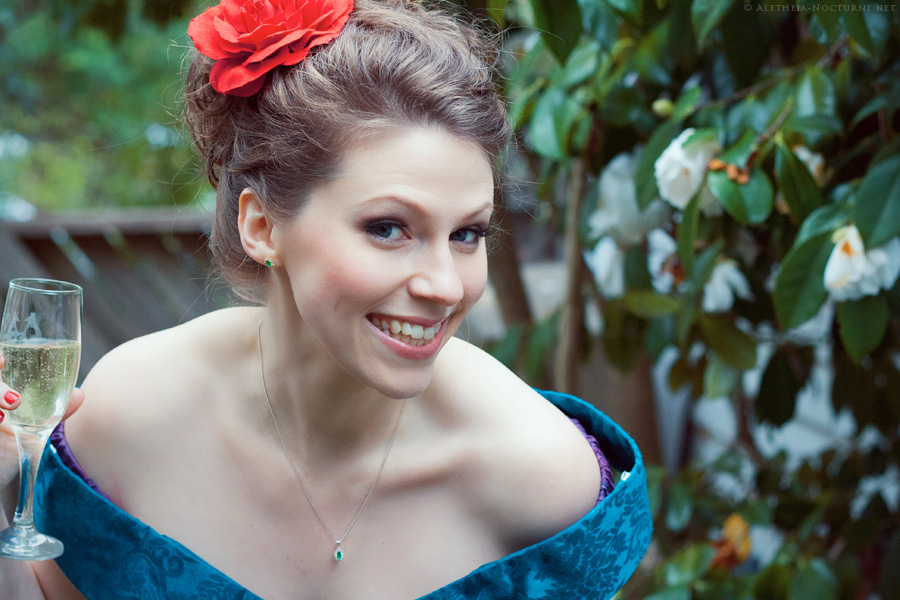 She has amazing skin and a fantastic smile and is just an awesome person and wonderful friend. 😀
My sister Kimmy, and some of the food.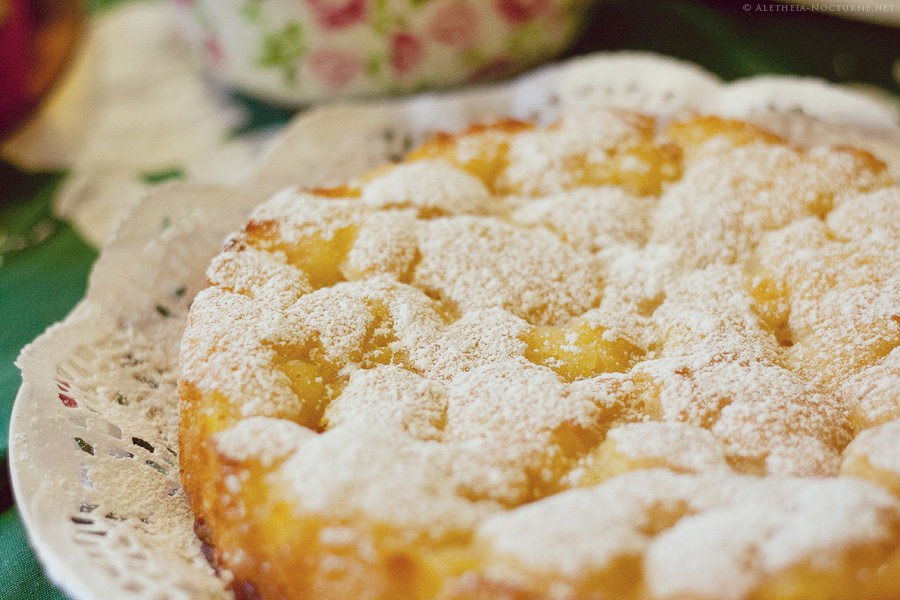 ~ Alice's Hen's Night ~
Afterwards we took a break and got changed. We were off to have dinner and then an evening show at Bohemia, a burlesque bar/cabaret club (where we enjoyed a very cheeky –hurhur– show), so to keep in with the theme I dressed Alice up in some of my clothing: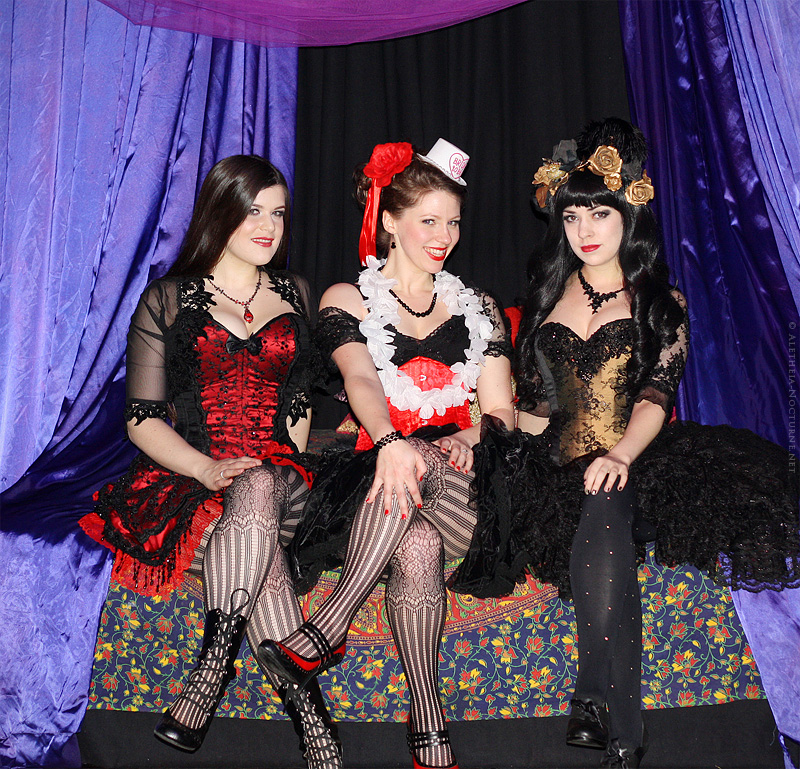 Lowana, Alice and me – actually, all three corsets in this photo were made by Lowana!
I wore all gold and black, and it felt good to be back in something more… seductive. This corset was designed with "perfect cleavage" a high priority – but more on that in a later post (it was part of a bridesmaid outfit from a few months ago)!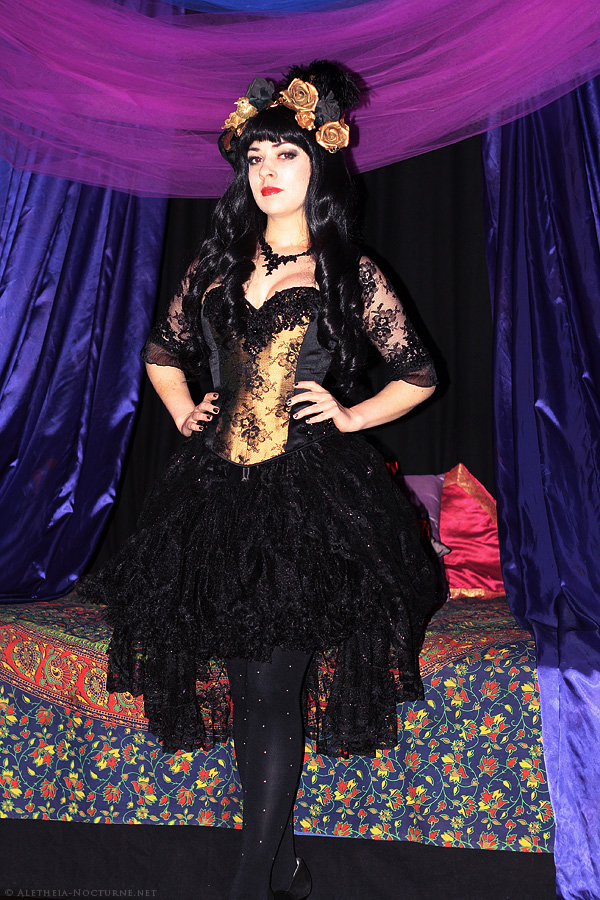 Corset, bolero & overskirt: Vanyanis | Wig: GLW | Petticoat: eBay | Tights: Forever New | Necklace & headwear: selfmade
~ Erika's Purple Party ~
Another good friend of ours had a birthday recently, and the dress code required that we all wear something purple.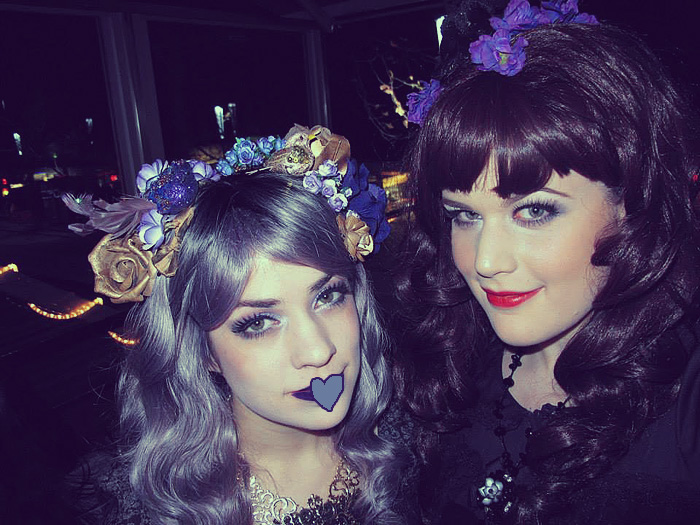 (I chewed/drank off my lip colour by this point)
I wore my purple/grey Gabalnara wig and an Innocent World dress with gold and purple accessories.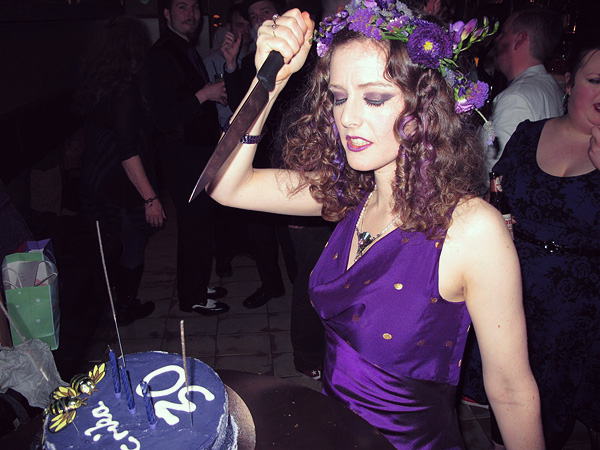 The hot birthday goddess.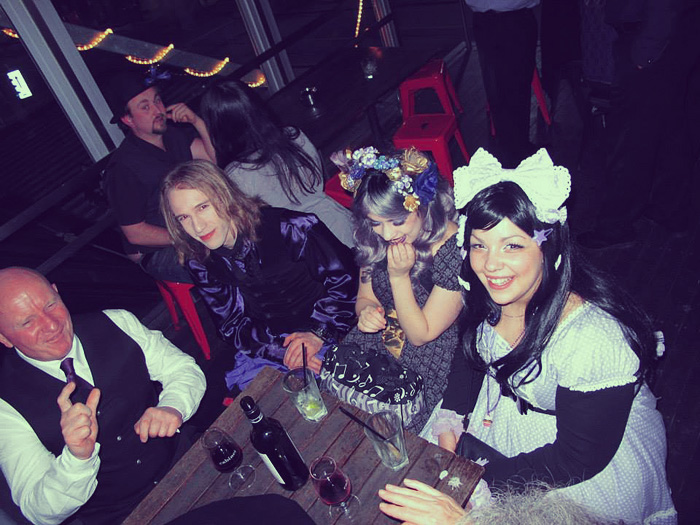 Purple people!
There was another party in between this one and the next, but as the theme was "The Lonely Island" (and more specifically, The Creep), I don't think the photos from that will ever be posted here!
~ Kimmy's Housewarming ~
A cozy night of eating and drinking gave me an excuse to goth up, and I wore black and silver with a more muted purple.
Thanks for viewing!