This Valentine's Day we didn't intend to do anything (as usual), but at the last minute kept to the consumerist tradition somewhat and arranged to go shopping and see The Hobbit again. I rifled around trying to go for something slightly romantic-but-mature, and also bearable for the humid week we're having. I settled on The Swing print dress, because I love the cheekiness and oh-so-scandalous eroticism of Fragonard's work!
Dress: baroquepetrock | Tights: Vanyanis

I have been trying to wear my hair "out" more regularly to save the warmth and pressure of wigs, but it's still a nuisance and doesn't suit every style. As of today's measurement however, I am half an inch off having 48-inch (120cm/4 feet) long hair!
Adam treated me by contributing to the "Amy must have damask-print clothing" binge, after seeing Valley Girl's Baroque Romance collection. It's inexpensive and, lately, being able to show off my curves in the styles I love (especially when baroque doesn't do the rounds in fashion that often) makes me feel a little more confident!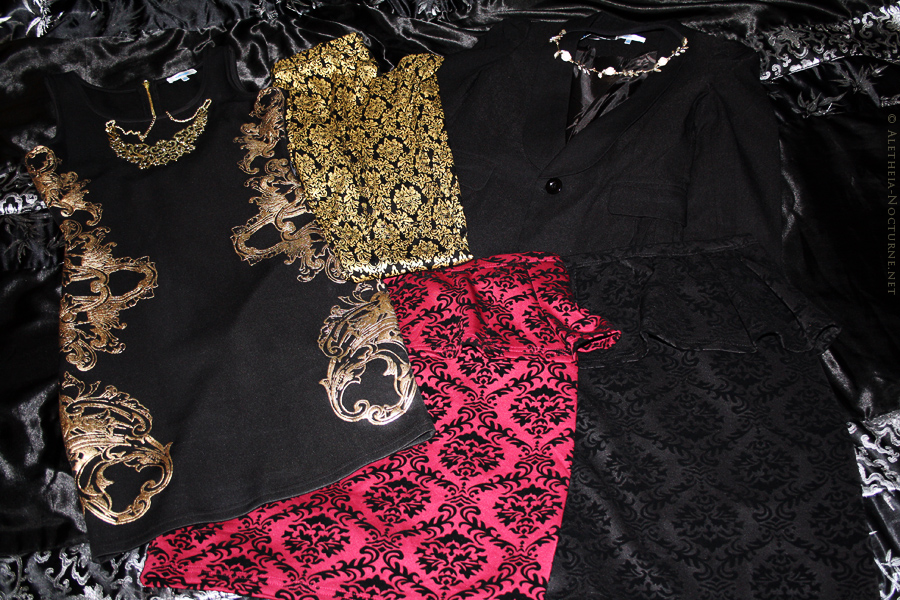 Another gratuitous mirror shot, plus my Loli Valentine! This year a number of Australian lolitas were each assigned a Valentine – mine was from a girl in my own community. 😀
I'm having a quiet month and honestly have no more news right now, but do have a few posts planned, and I'm looking forward to March – in a month you'll see why! 😛