Back in April I spent a lovely Autumn afternoon up in the hills with Adam and my sister.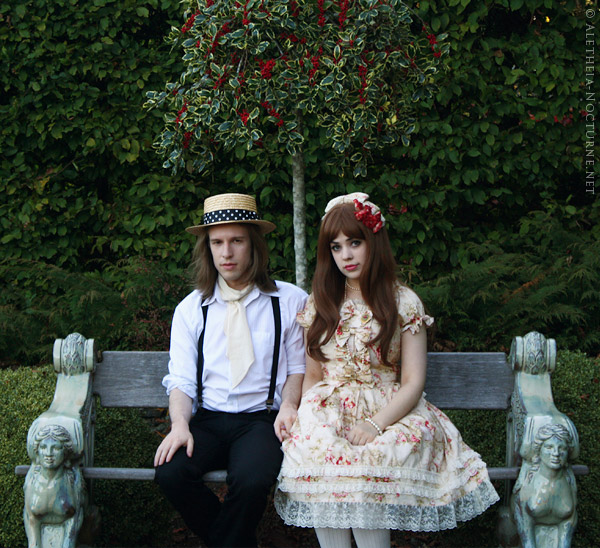 Our first stop was the Soak Bathecary to drool at the scent of some unique perfumes and body products. Their shop setup and stock display was cool:
We were also famished, so needed to try another flan and dessert at Cafe de Beaumarchais: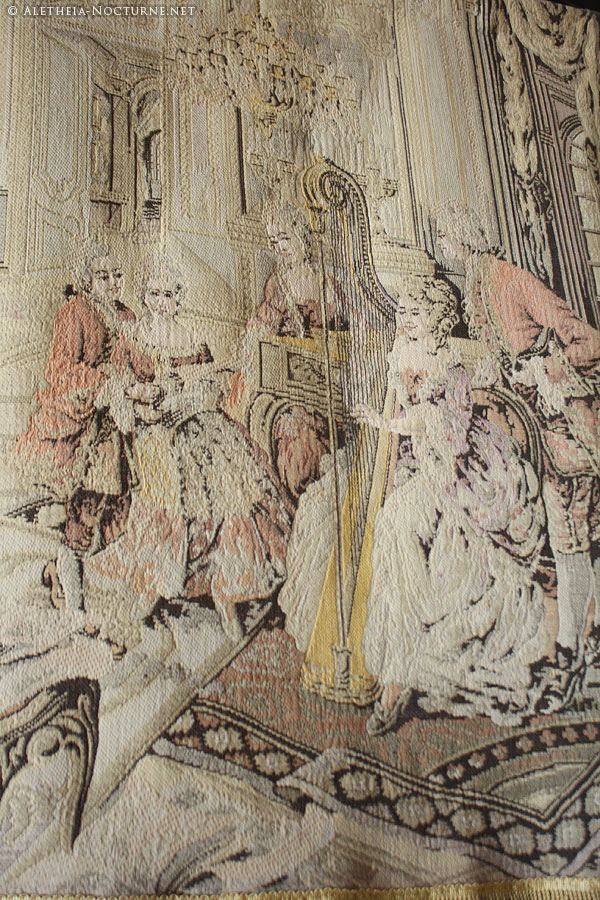 An 18th-century music scene is depicted on a tapestry, among other pretty things decorating the walls.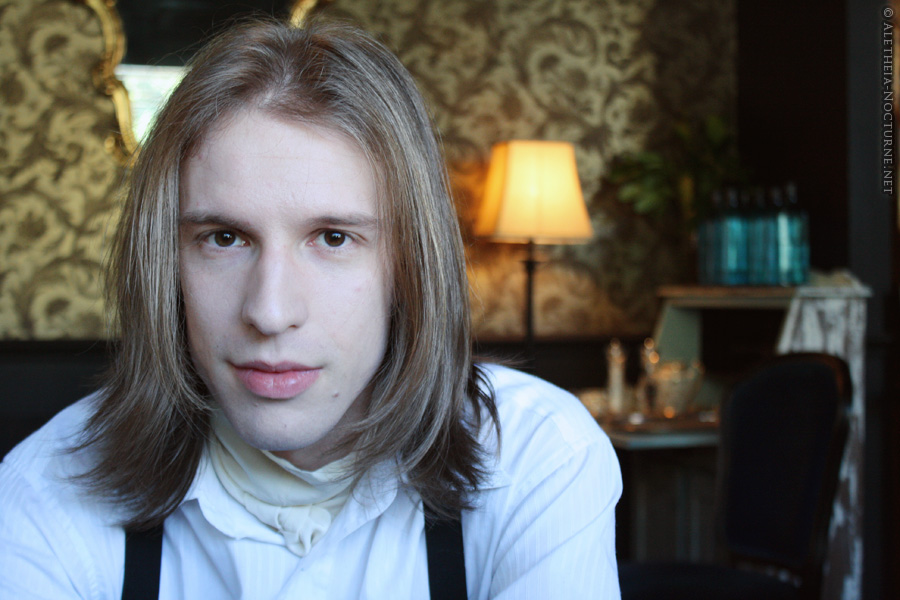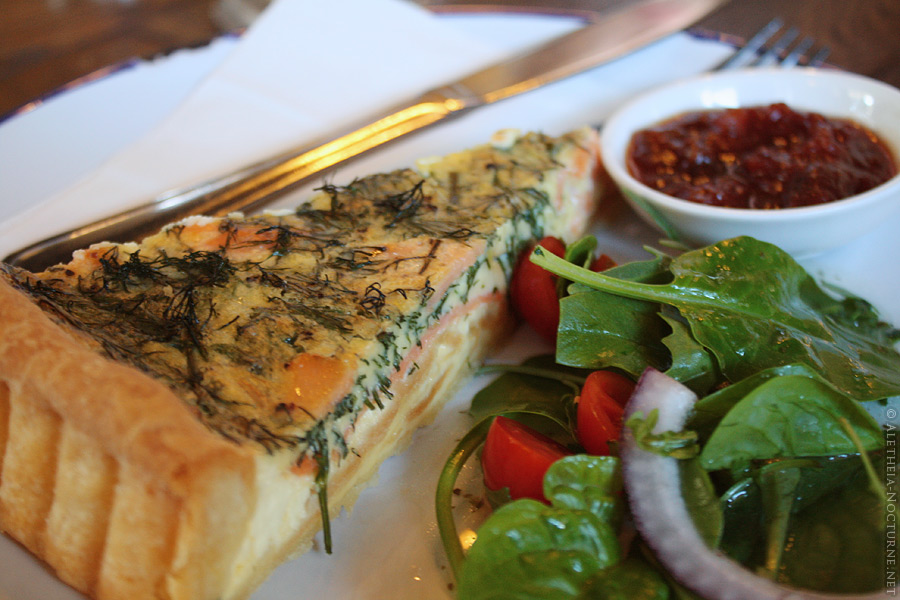 Salmon and dill flan – the pastry is homemade and the relish tops it off perfectly.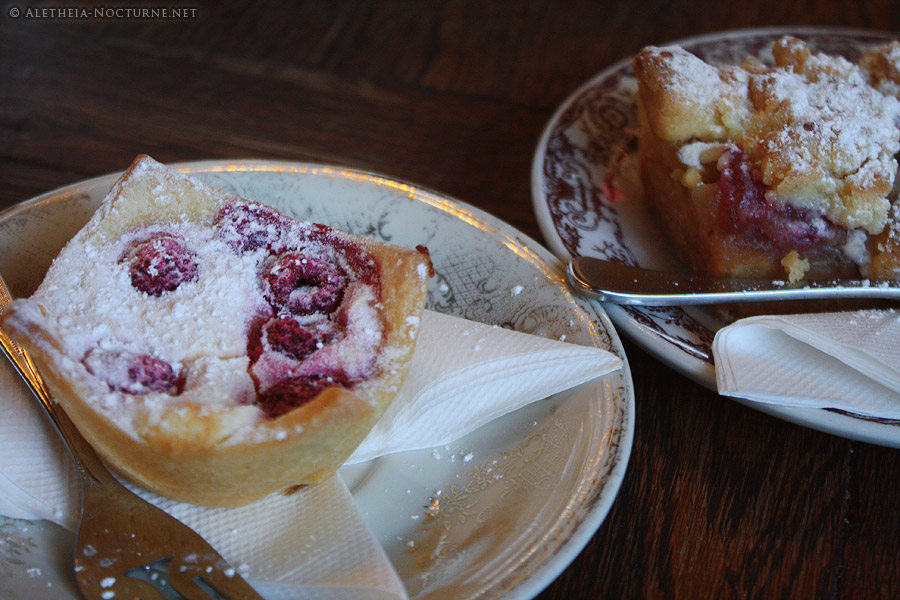 Terribly hard to choose a sweet each time, but I went for a mini raspberry cheesecake. I think there's an apple/berry crumble next to it.
I felt the vapours come upon me and reposed in the car, petticoats unceremoniously fluffed, until I had sufficiently recovered from the spontaneous malady enough to sit upright. The others returned and when I finished groaning we finally got to the garden. Our intention was to explore it in one of the most beautiful seasons, while there is a ravishing contrast of bright green alongside the yellow and red leaves.
Cloudehill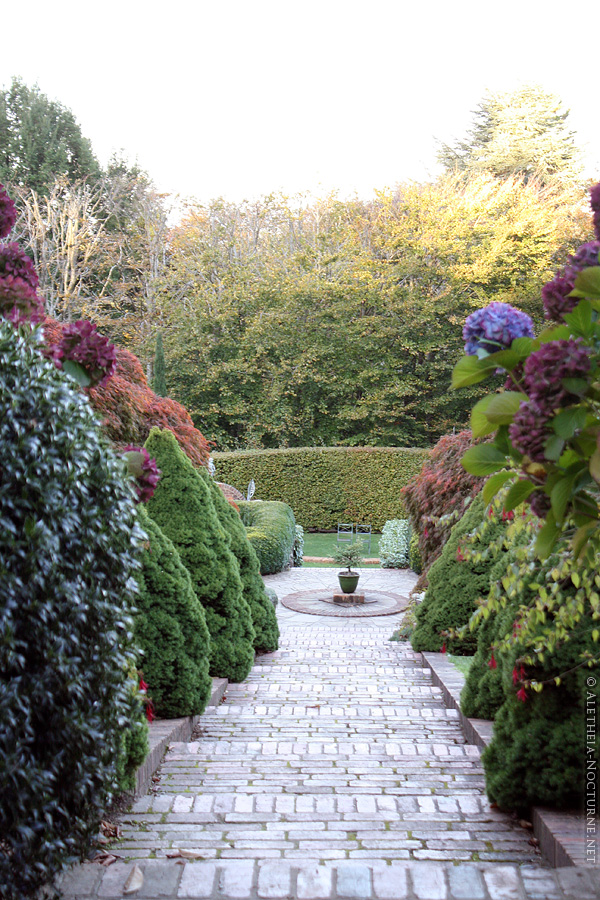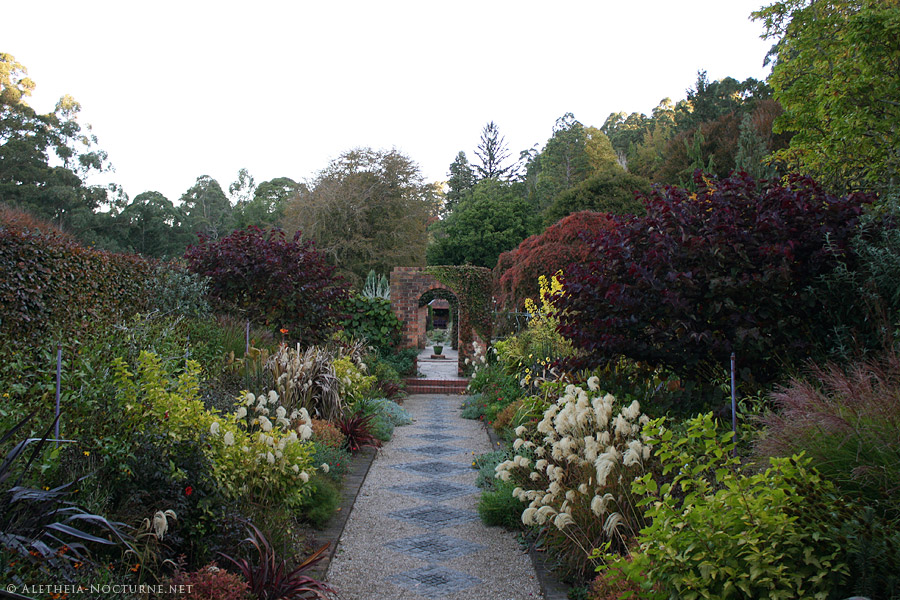 We were delighted to find a lyrebird (looked like a female) grubbing about, and happy to be photographed. It's less common to see them, but you can usually hear them – they can mimic many sounds and are easily mistaken for a chainsaw or car engine.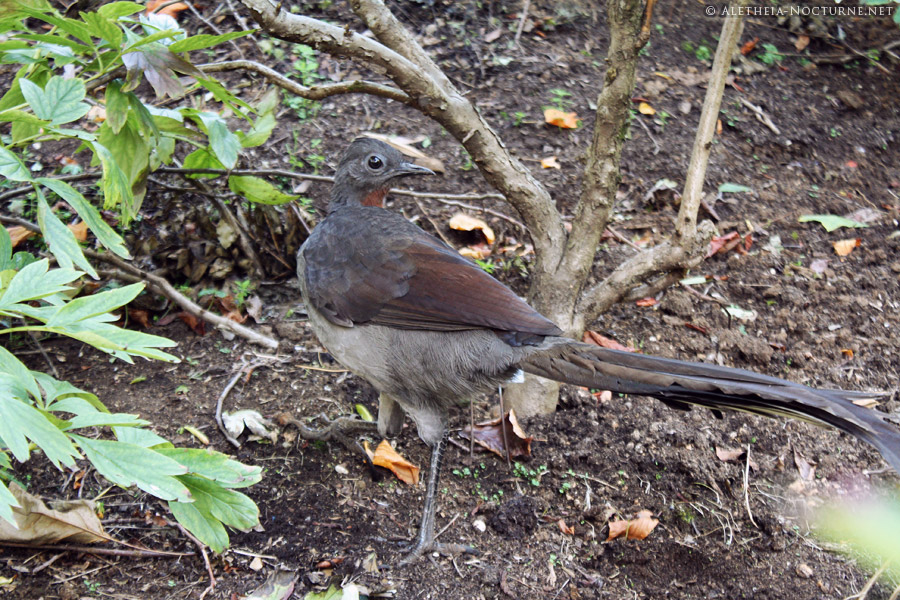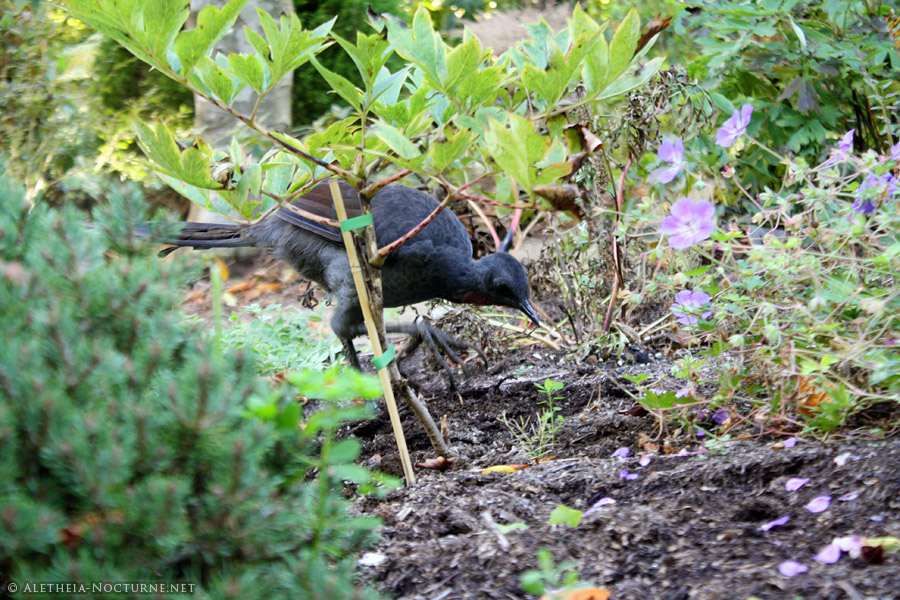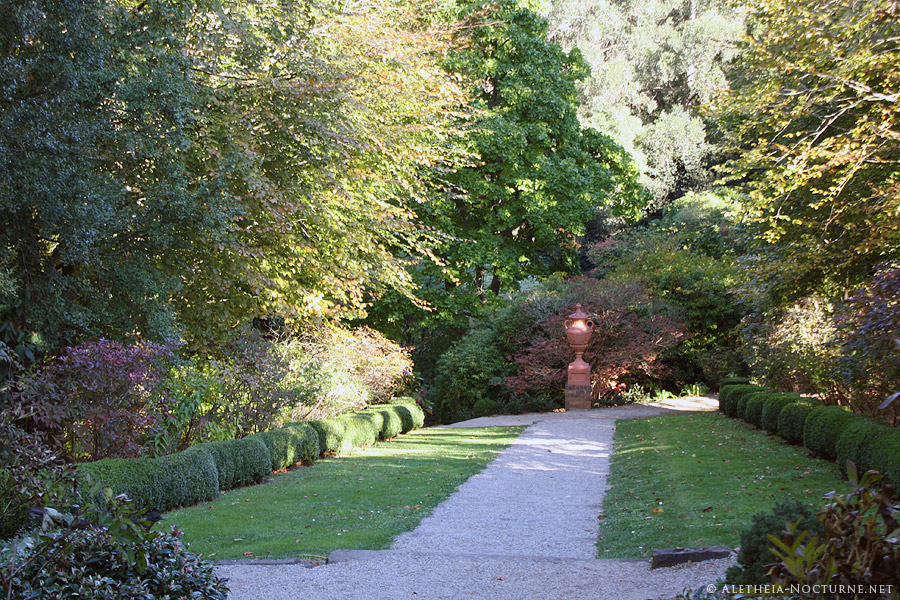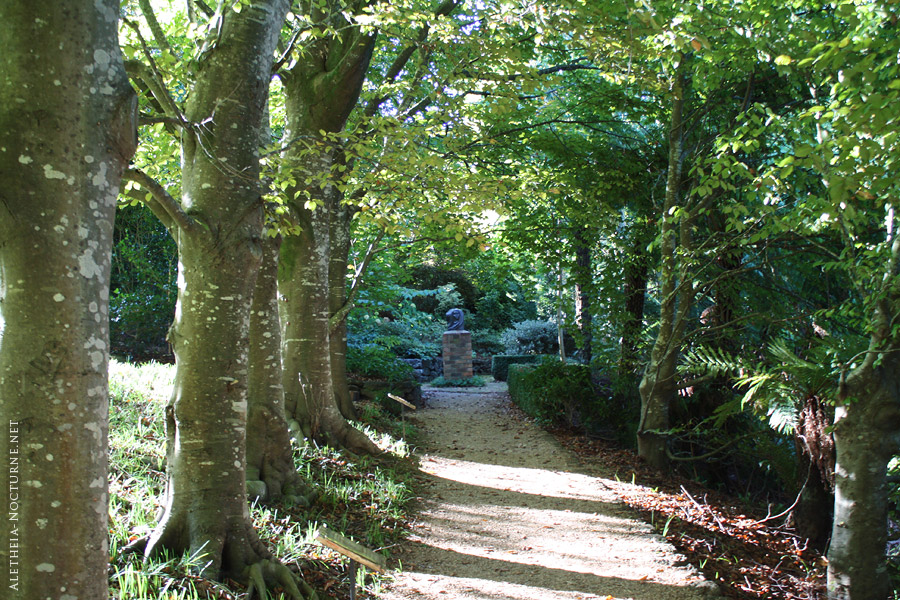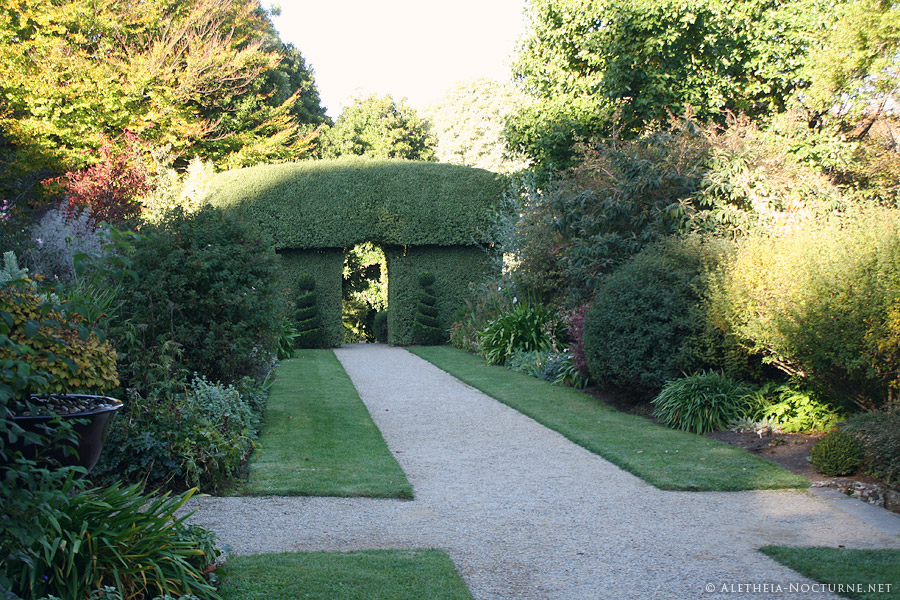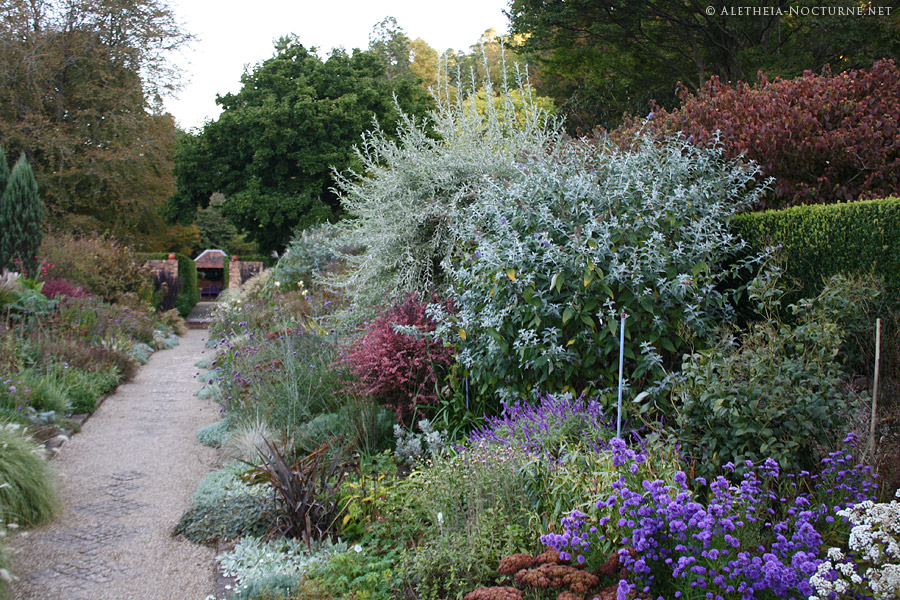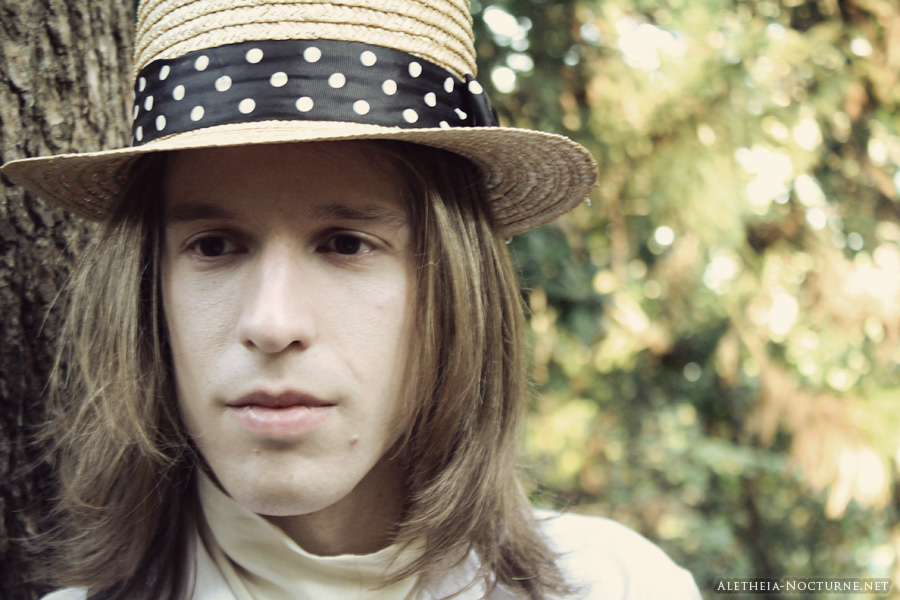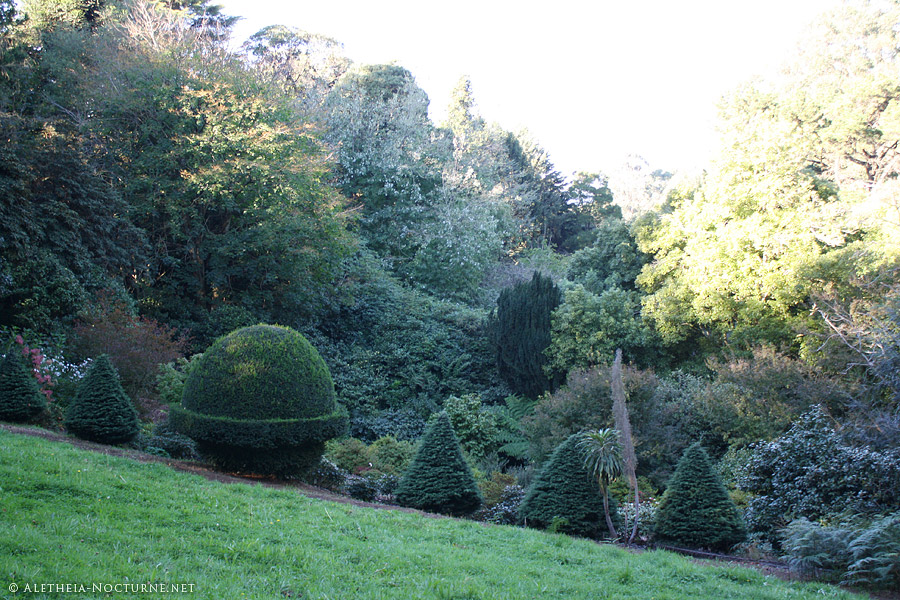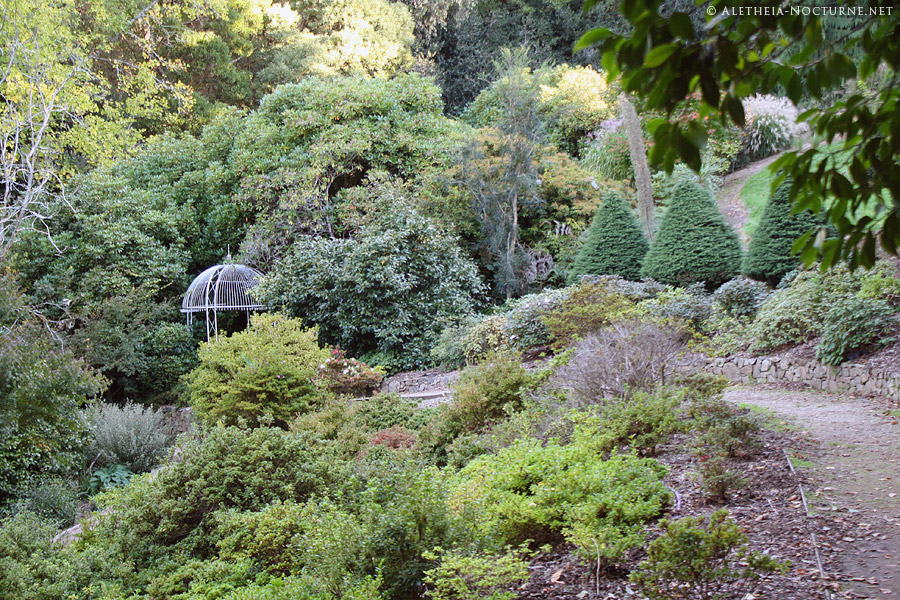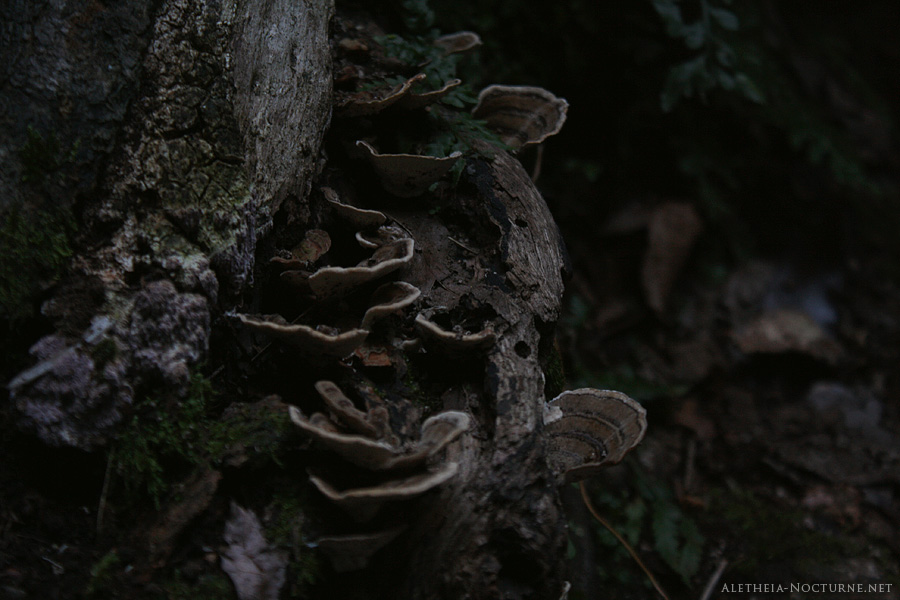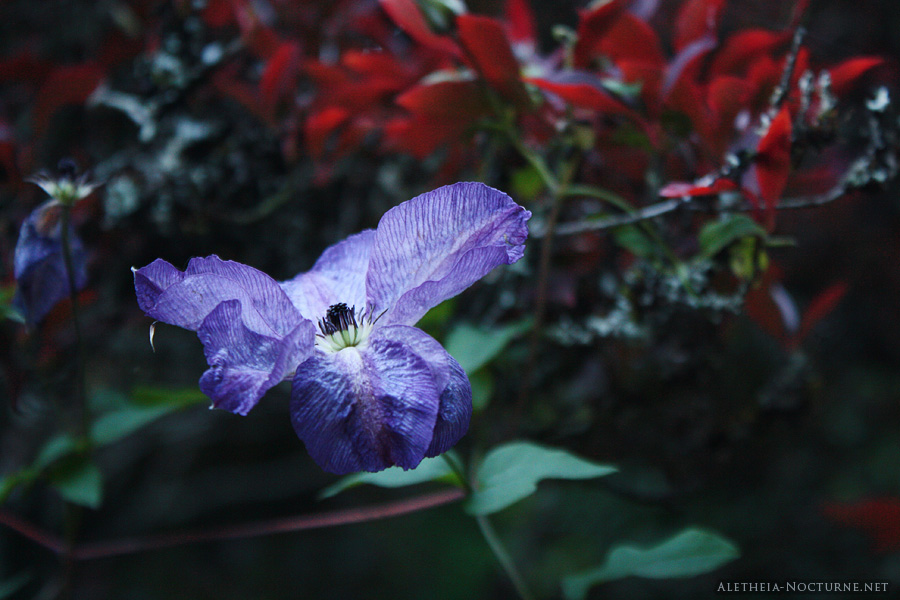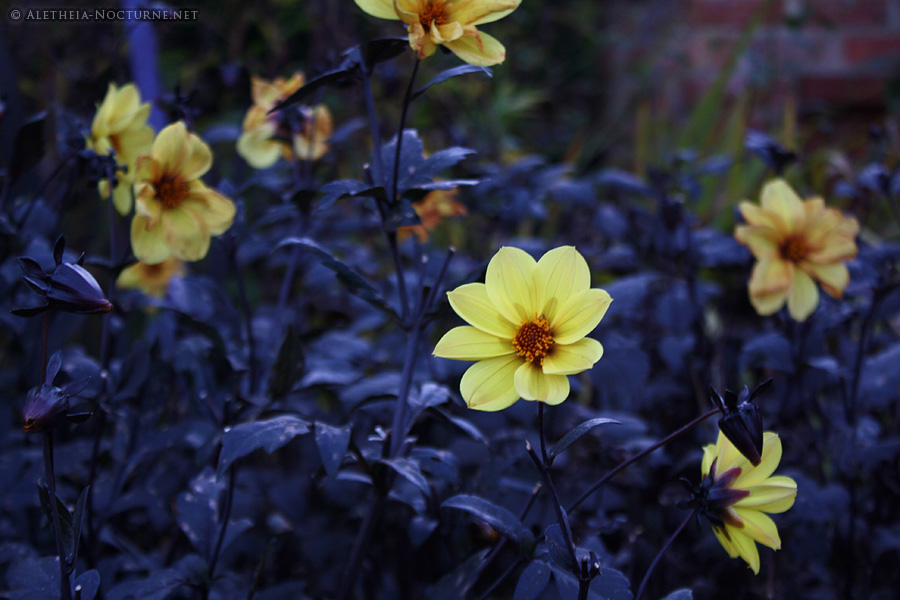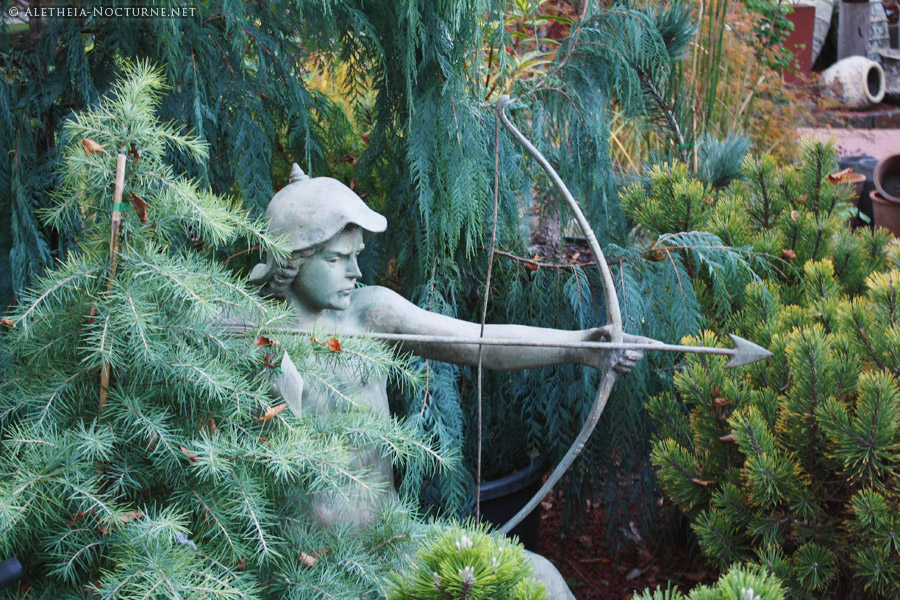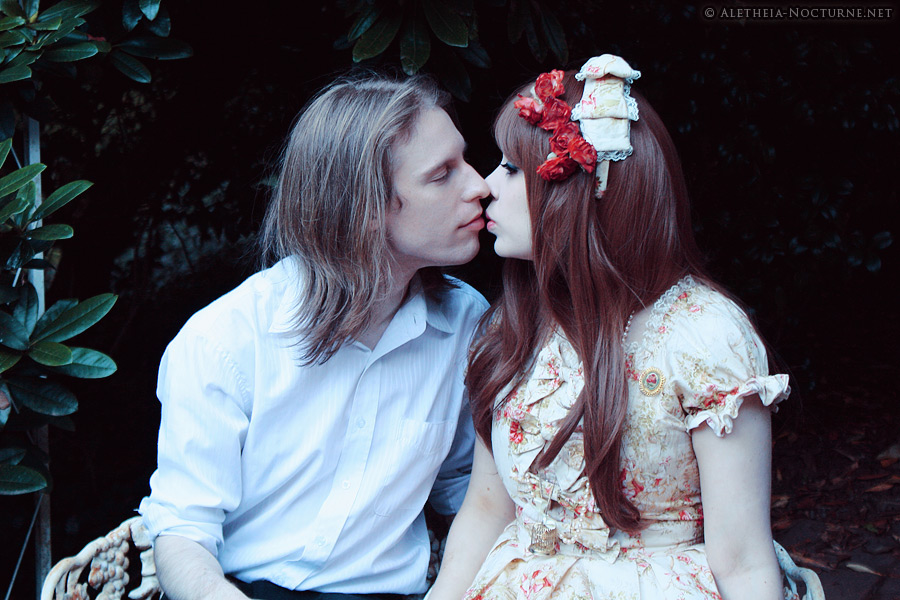 If you're in Victoria and ever get the chance, Cloudehill is worth a visit in any season. I'm going to catch it in snow this winter (if it gets cold enough)!