This month a number of Australian lolitas took part in a challenge to recreate scenes in art or sculpture, while wearing lolita. Half the challenge was to guess the piece of art depicted, but this proved fairly easy — not because all the pieces were particularly well-known, but in fact more of a testament to the quality of the emulation! There were no strict rules so we just did our best.
I hunted for something I could a) do together with my partner, and b) put together mostly from pieces we already owned, so settled on a favourite Thomas Gainsborough painting. We had quite a limited window to take a photo so did our best – it was early evening, a hot day, the dog needed to stay still (though she behaved admirably), I had to communicate what I wanted to our friend with the camera, and keep things like feathers and ribbons in check. It was also going to be impossible to find somewhere with a similar background (probably an invention of the artist, as studies suggest the figures were painted indoors), so I just scouted around for 20 minutes and felt that this section of path had a similar feel to a lot of backgrounds in rococo paintings.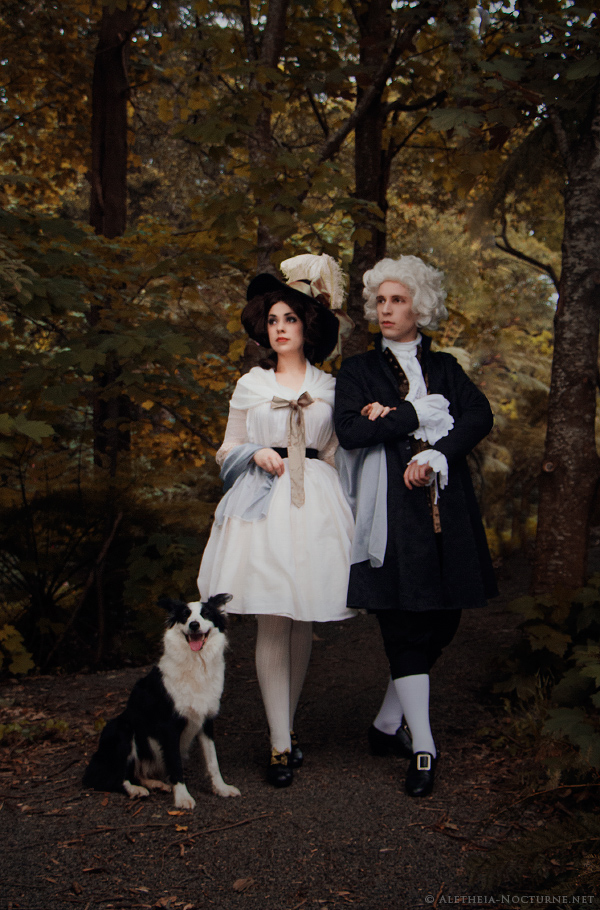 I am wearing my little chemise a la reine. I bought a red-shot green silk dupion to create the bows from, as I thought it would catch the light in a way similar to what is suggested in the painting, and stiffened the brim of a felt hat. I forwent the stays because of heat and discomfort (though it would've provided a nicer shape), then added a belt and some silvery-blue chiffon for a shawl. Adam's waistcoat and shirt are also from Vanyanis.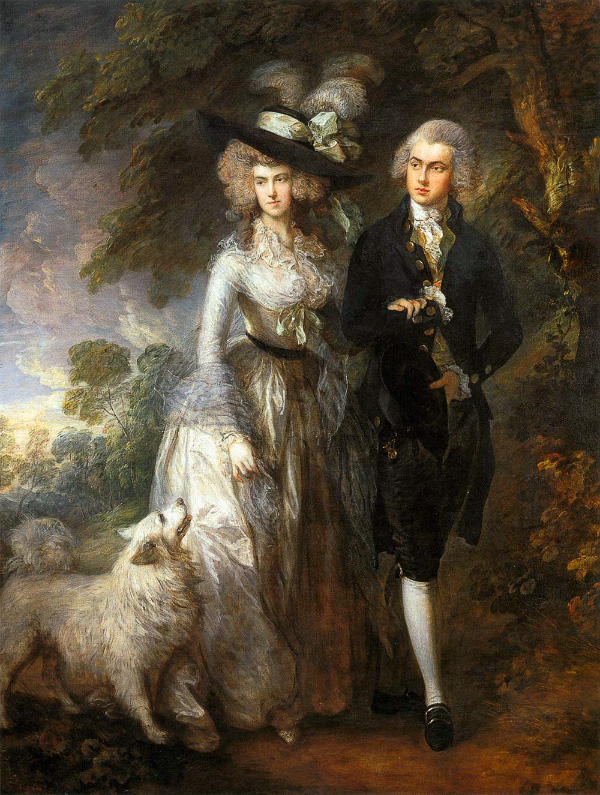 The original
There were a few other pictures taken that day that I thought were okay, but were not used in the challenge: