A few weeks ago the lolita community met up at Image Superstore for an afternoon of PURE CHOCOLATE!
This was my chocolatey-brown co-ordinate, with a few hints of colour. I was going for pink but it looks more apricot in the lighting.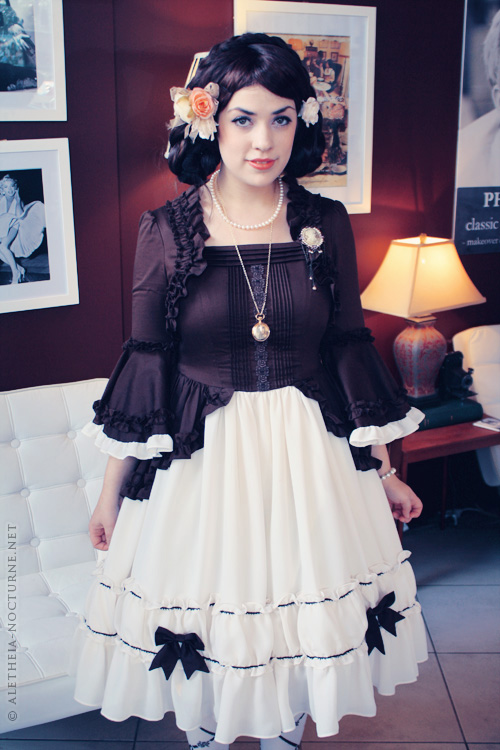 I am going to wear my hair like this more often, because it's quite easy and looks more natural than a full wig.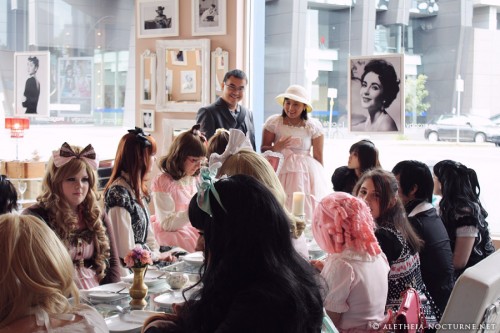 The "chocolate high tea" was held at a place that offers makeovers, professional photography (it doubles as a photo studio and there were many areas with different backdrops and all sorts of vintage paraphernalia strewn about), and tasty treats. You can go there for one or the other, in a group, or just for glamour shots and so on.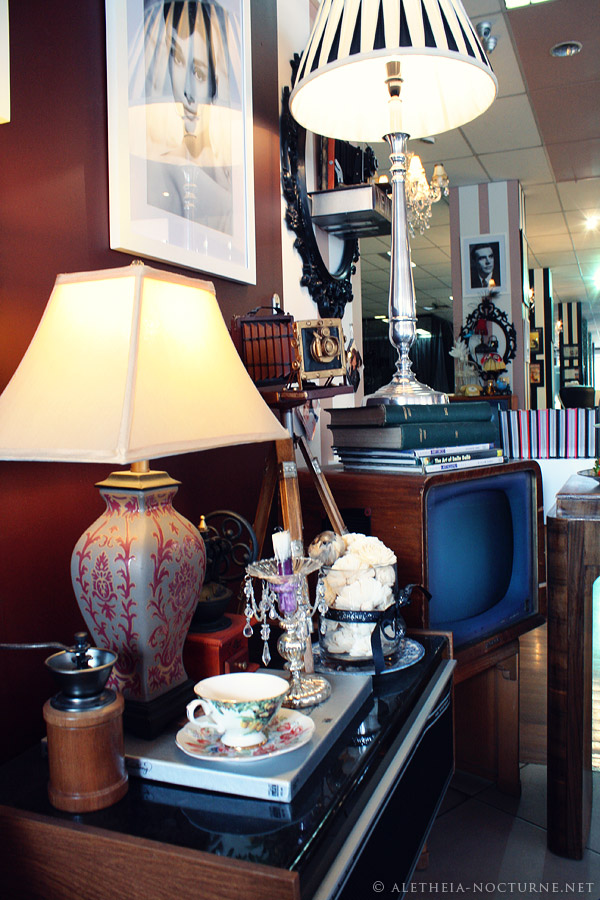 We were asked (a little aggressively to be honest) not to take any photos outside the dining area, but this gives an idea of the unique setup.
Magdalen, who organised it all for us, is so sweet!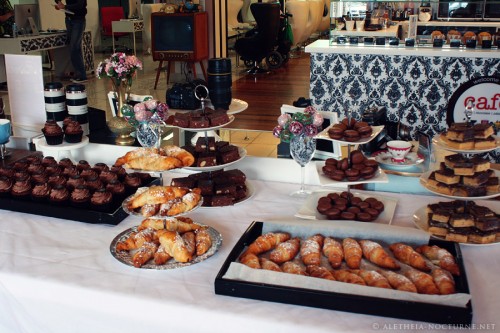 The cocoa-rich fare. Apparently the caramel slice was rather poor, the brownies were average, the fruit platter probably would've fed two people but we were a group of 30. I rather enjoyed the croissants though!
My sister Kimmy and Charleen, who is never short of compliments and a gorgeous smile. 🙂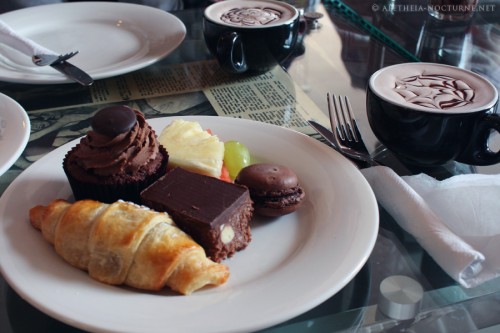 I felt quite ill that day, so just settled on the above (half of which I wrapped up for later).
Kim and "Jorgina"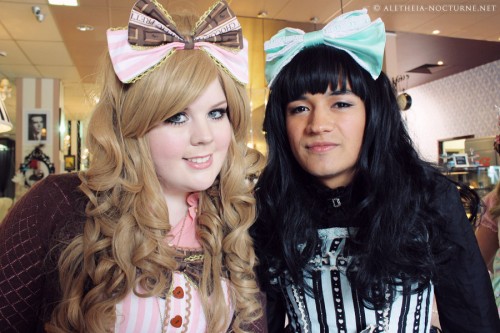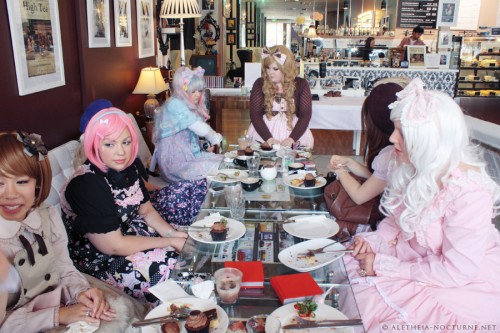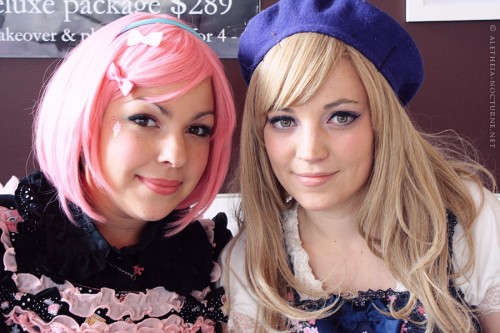 We were chivvied out after two hours (sharp) and walked to a nearby park: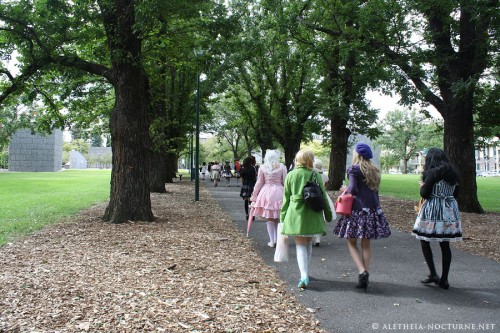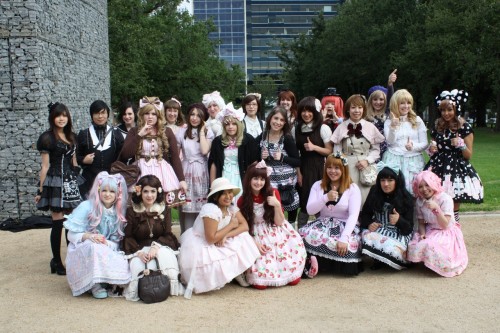 Photo above from xylia-x.blogspot.com.au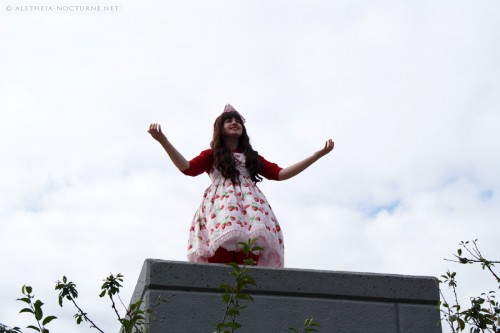 Cat, our Lolita Overlord
"I'm flying, Jess!" and a steely look as Jorgina prepares to mesmerise with a card trick.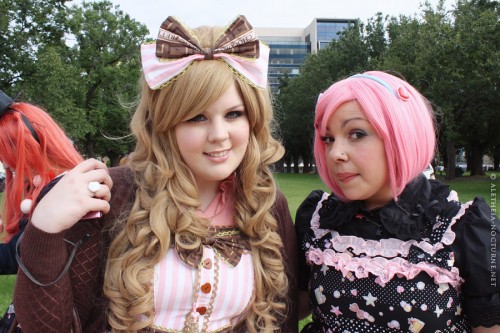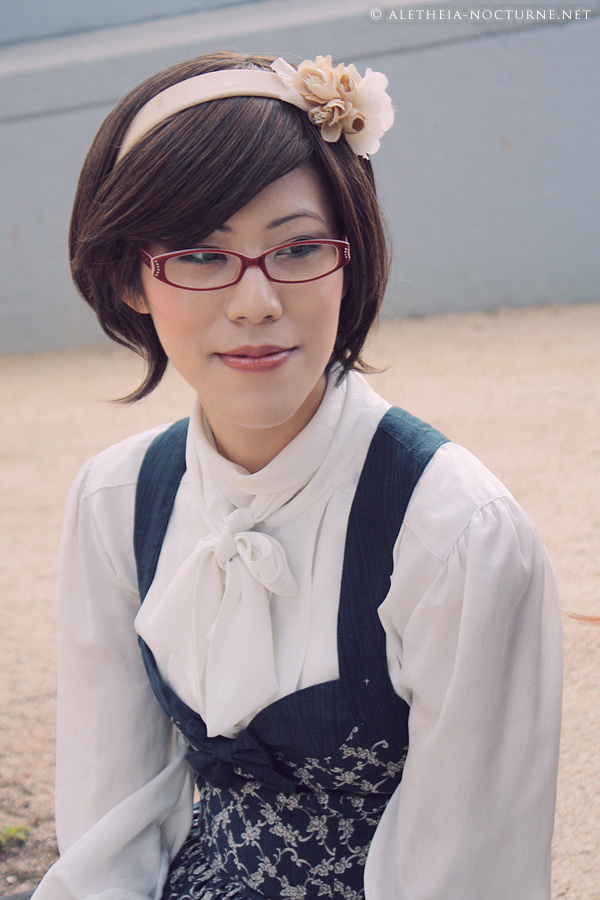 I think Annie always looks perfect in her simple elegance.
We moved to an indoor "park"  for a while afterwards, then had Japanese for dinner. And then…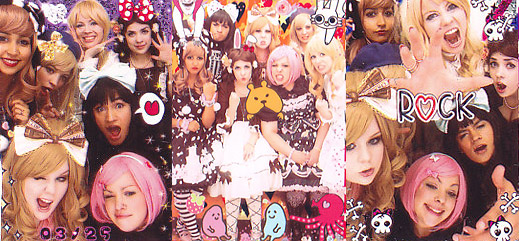 Goodnight!