Late last year I had an opportunity to get some crafting practise by creating some new pieces to be worn with my chemise a la reine (dress and undergarments by Vanyanis).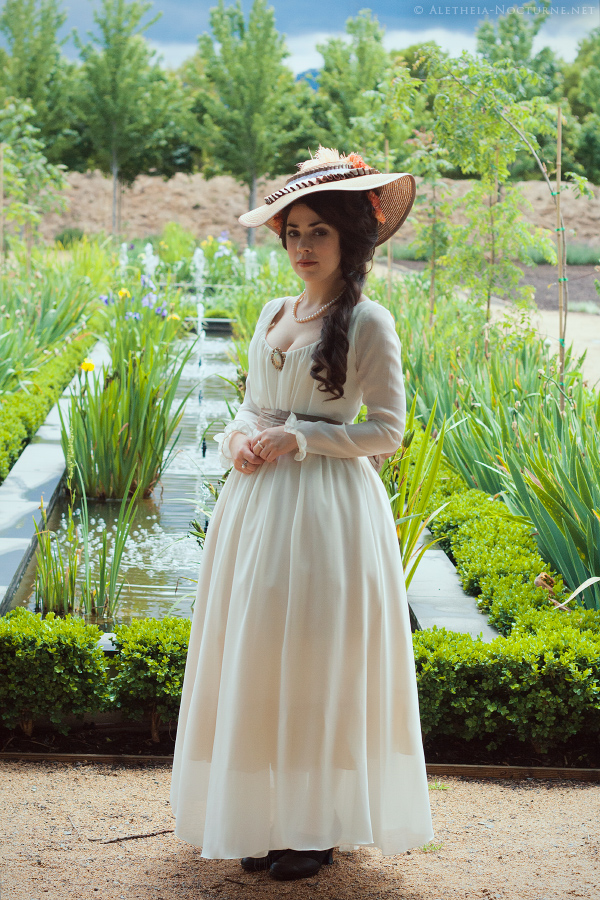 My (self-appointed) task was to create a bergère hat and another sash – the dress is quite versatile so you can create a whole new look each time by accessorising with different colours.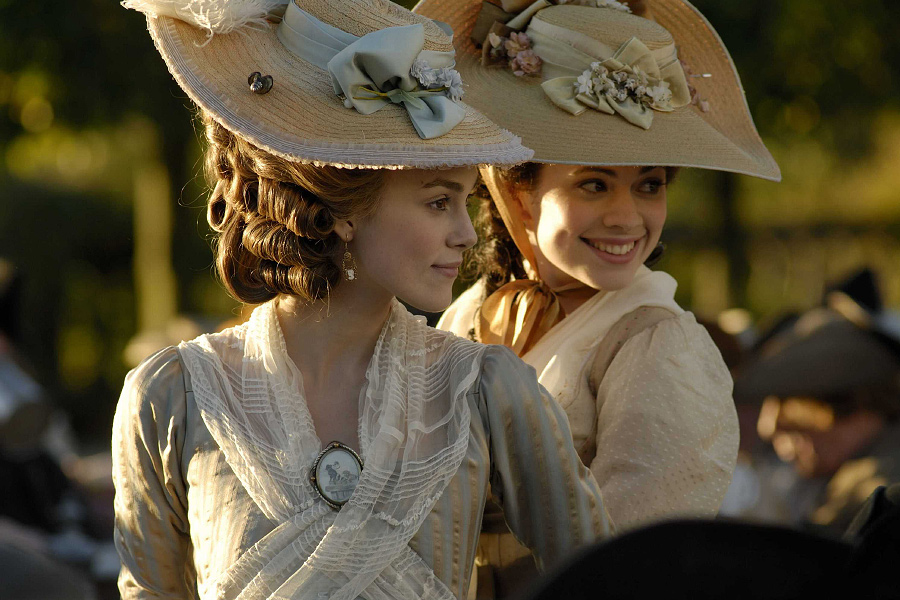 Inspiration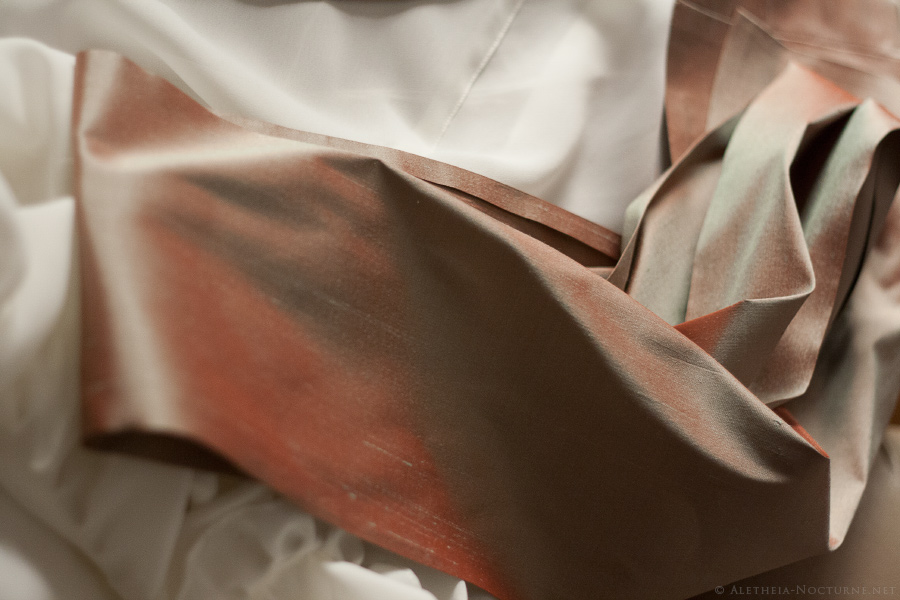 I used a pale green silk which is shot with orange – an interesting combination, but hard to capture faithfully! I already had the silk from our little Gainsborough re-enactment.
 I found quite a few different tutorials for the hat, but in the end just had to improvise based on the shape of the particular hat I bought: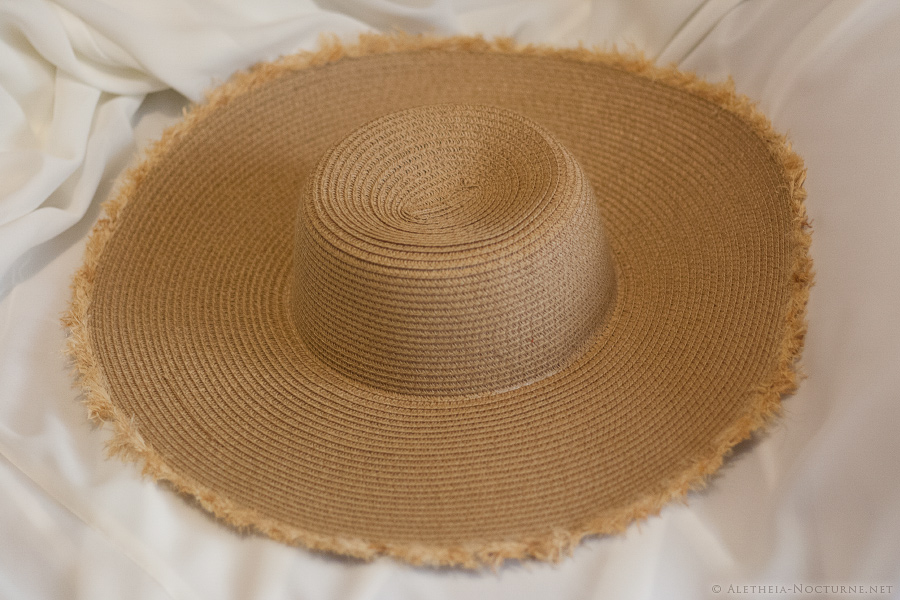 This is just from a discount store but it had the colour and weave that I liked! I ripped the fuzzy straw (and an ugly ornament) off and then folded the crown in to test the desired height.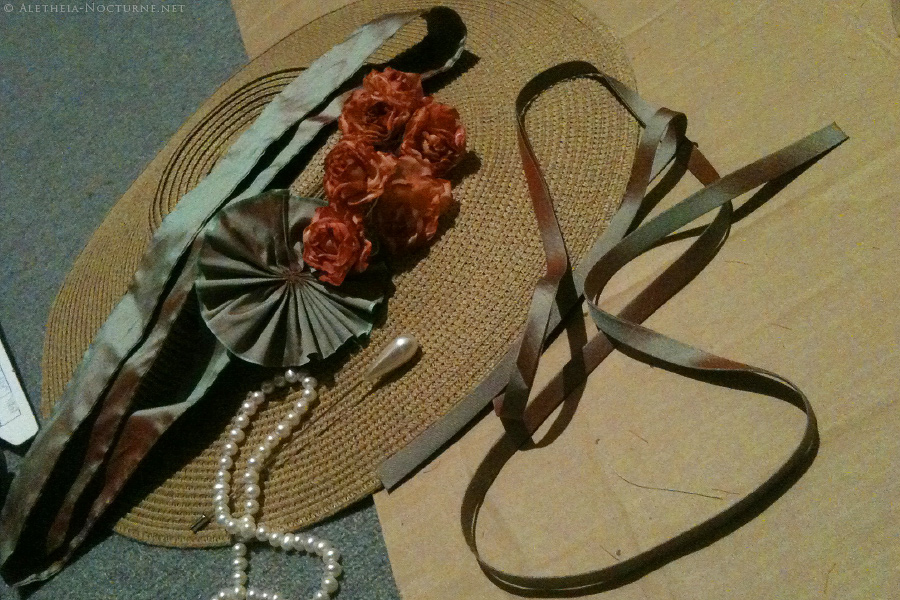 From the silk I created a length of bias for the edge of the hat…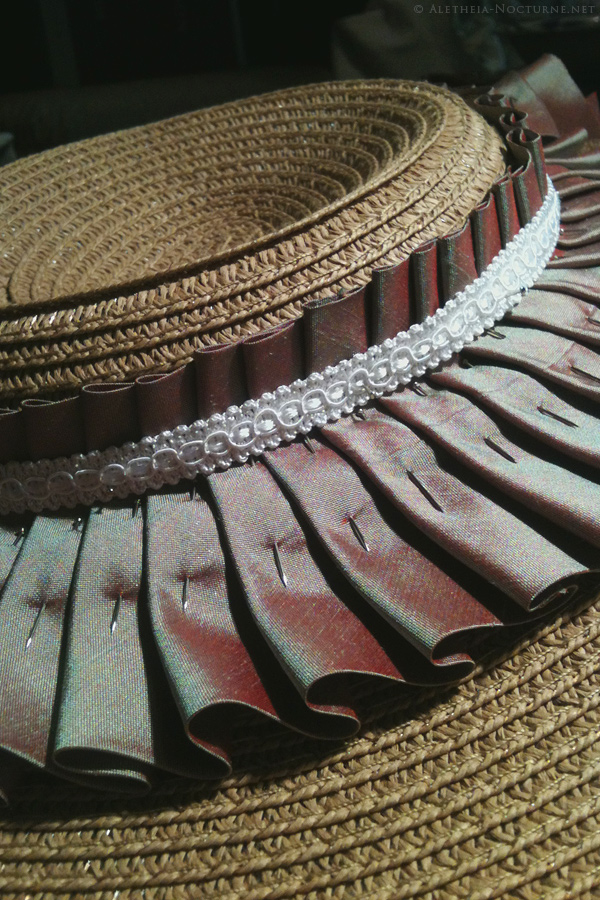 …and the ruffles! I opted for a wide ruffle because of the size of the brim, but perhaps it ended up a little too wide. 😛 There has got to be an easier way to attach/pin them!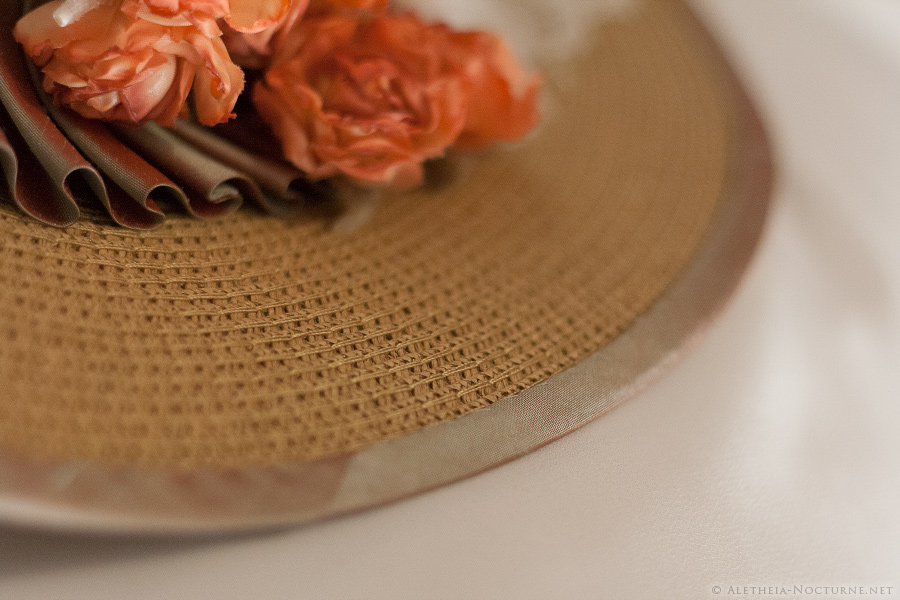 The finished edge, with my nearly-invisible stitches. (It was my first experience ever with bias binding.)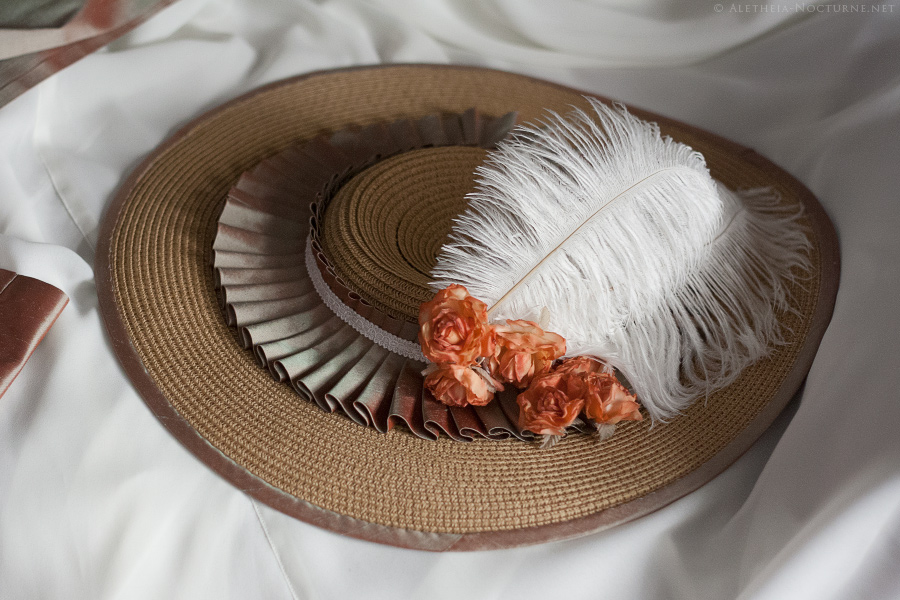 And the finished hat!
It ended up a bit too floppy after cutting down the crown, so if you purchase cheap straw hats I don't recommend shortening the height by removing the band inside – turns out it's important for the structure! But I bought a second one to make another in the future, so I sort of know what to do now… though I honestly have very limited millinery skills or equipment!
The following day my friend Juliette from Somnolent Images and I dressed up and got a few pics at Alowyn Gardens.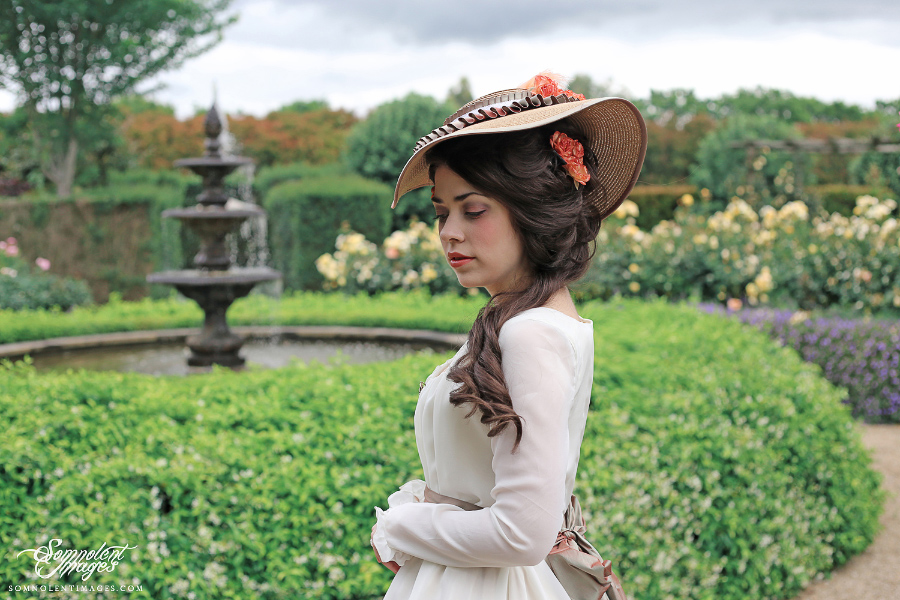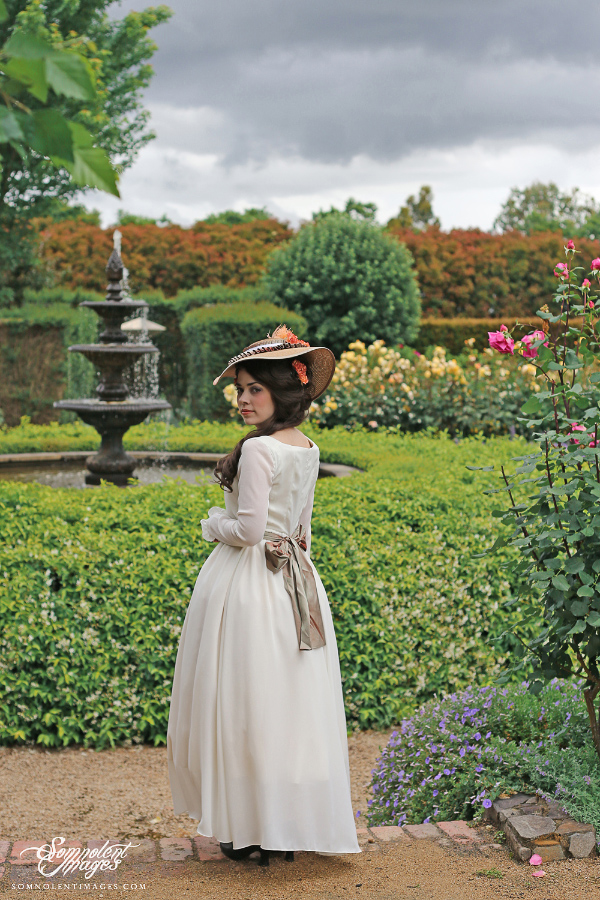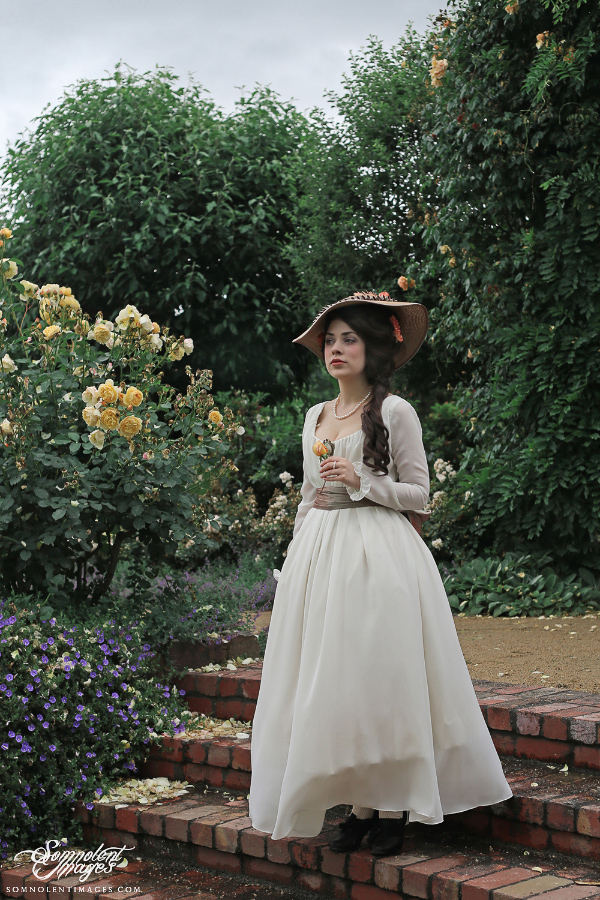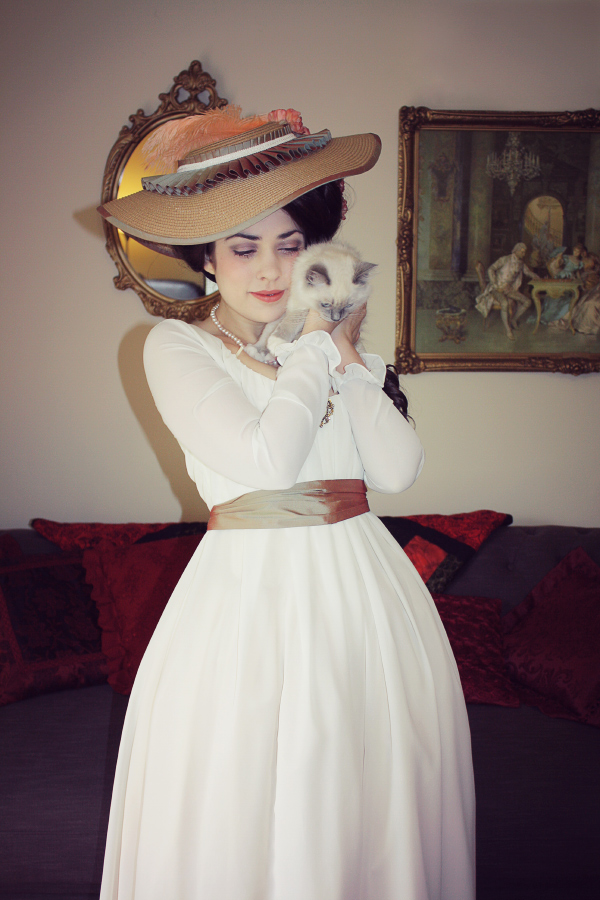 (Scooping up a ragdoll at the Vanyanis headquarters)
Thanks for stopping by!