My eldest niece recently celebrated her 21st birthday with a 1920s theme.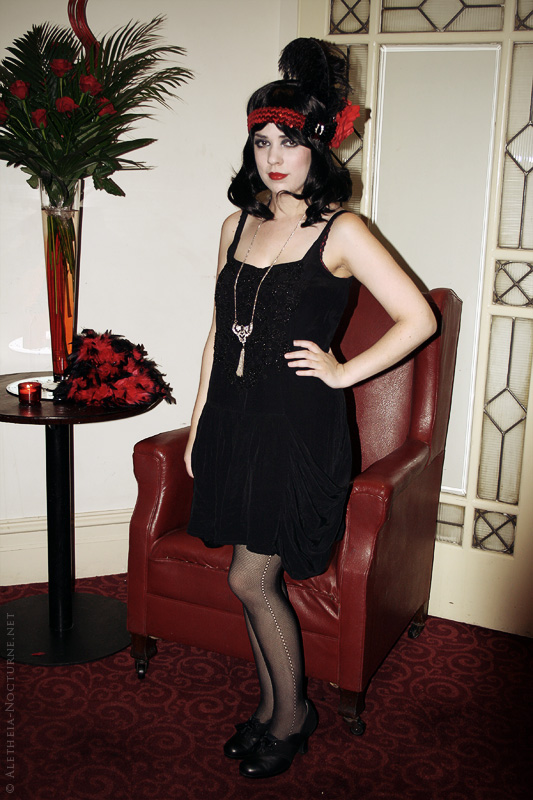 My attempt at "flapper". Five seconds prior to that I very nearly ignited my boa on the tealight.
Adam (with appropriate Fad stick) was pleased to have an opportunity to pull out the tails. He also had on an interesting crossover tie and 22 ct gold cufflinks (not visible). Well, I thought it was brag-worthy anyway…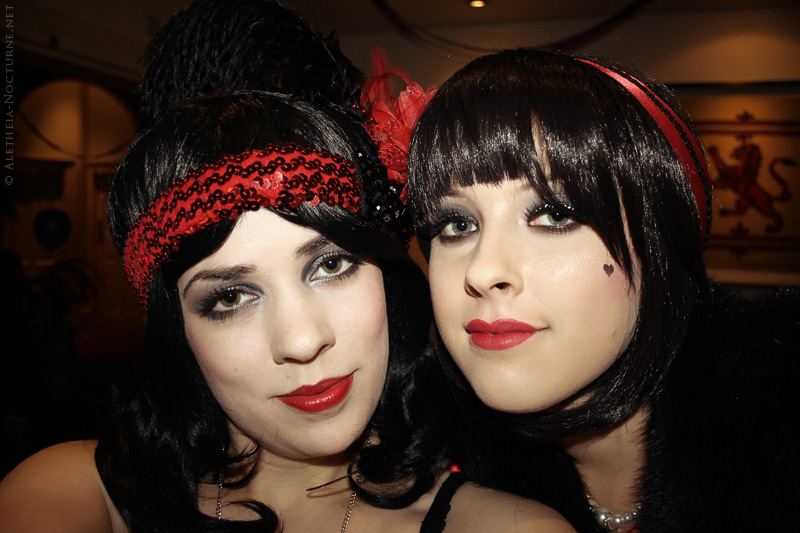 Me and the birthday girl. Her makeup was done that day by one of my clients, Rebecca Romanin, at the Illamasqua counter in Melbourne Myer.
Right – Birthday girl in a dress and headpiece my mum made for her.
Left – Me and my youngest niece. I was quite a proud aunt that night!
We spent the evening dancing ridiculously and trying on fake moustaches. I feel that this was a milestone worth celebrating and remembering! Love you Jazz!!!