I helped organise an elegant little High Tea "Hen's" afternoon for my best friend last week. After a few hours spent lace shopping for our bridesmaid ensembles, we headed to the Windsor Hotel where nine of us enjoyed a selection of sandwiches and sweets.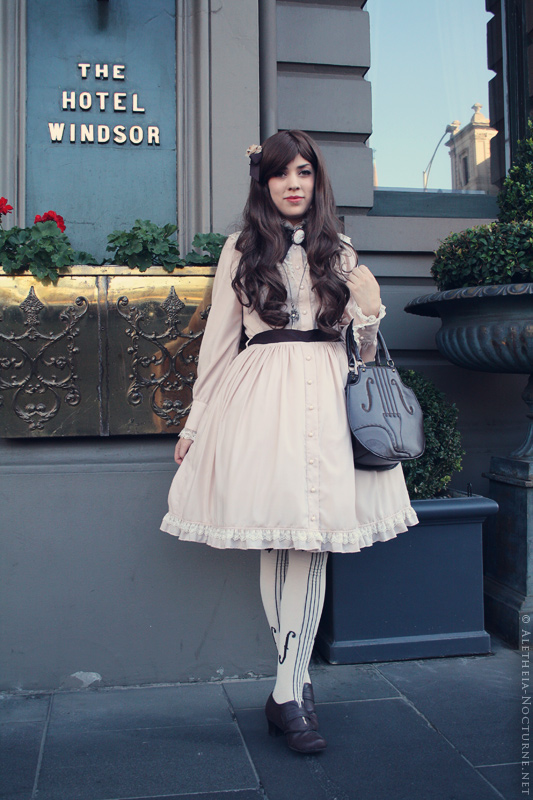 I wore Innocent World's Isabel OP (and violin socks).
I had never actually been to the Windsor before, so I'll briefly describe the experience. We were served a glass of champagne upon arrival, and tiered stands of finger sandwiches, scones and petits fours were brought out, plus tea and coffee as requested. Service was above the standard of every other high tea I have experienced so far (as was the price!), and the atmosphere was pleasant (but probably not suited to a wilder clientèle, as opposed to somewhere like  Madame Brussels).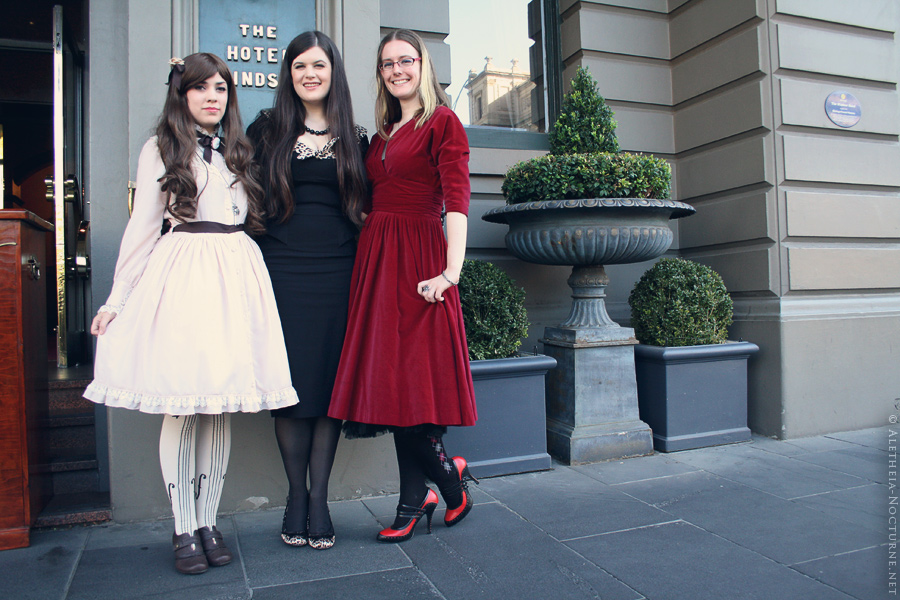 Me, Lowana and Erika (bridesmaids and bride-to-be!)
Wondering when on earth I developed such a lazy eye ? and posing in a highly impractical horned helm at the end of the day…