Greetings!
It's still a fairly quiet month, except for… ANTOINETTE MEET! 😀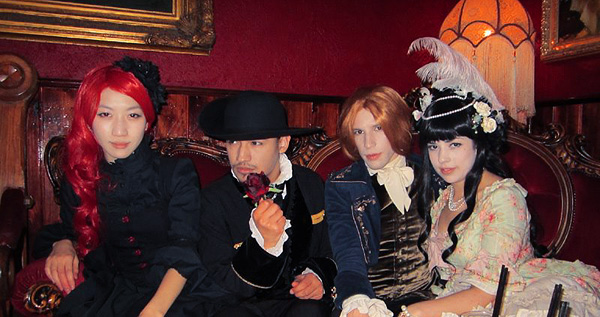 Our latest lolita meetup was themed around the Antoinette Fleur dress from Mary Magdalene, which a number of us were able to purchase this year thanks to a re-release. Everyone was encouraged to interpret the theme in whatever way they were comfortable in, with an emphasis on over-the-top opulence! I wore my mint version and added contrast with black: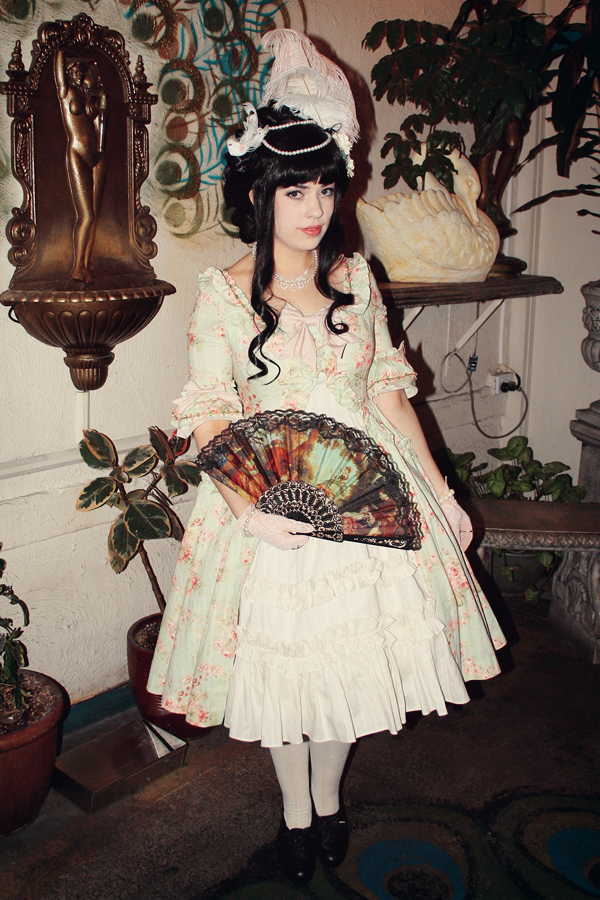 I couldn't decide how to wear my hair, so the night before I styled a wig based on this tutorial. Unfortunately I think Gothic Lolita Wigs make itchy and shiny wigs at times, and I sort of regret hacking a fringe into it a few days earlier, but it just didn't look right pinned to the side. Anyway, the styling was a bit messy but it was fun revamping the wig and trying something new.
I decorated with a long strand of real pearls, some bits and pieces, and a home-made clip of plumes. I accessorised with more pearls and vintage lace gloves which Adam's mother gave me not long ago. I was delighted that they matched the bows on the dress.
Me, Kavya, Marie and Liza below. I think we paint a pretty picture!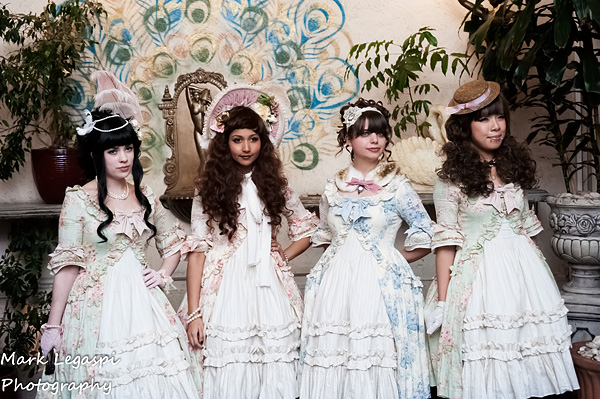 I booked us in at a snazzy Melbourne cocktail bar which we used to go to with goth friends occasionally. All the Pre-Raphaelite prints and reproduction furniture, plus the deep red walls and dim lighting give it a delightful ambience, perfect for lounging around in lolita!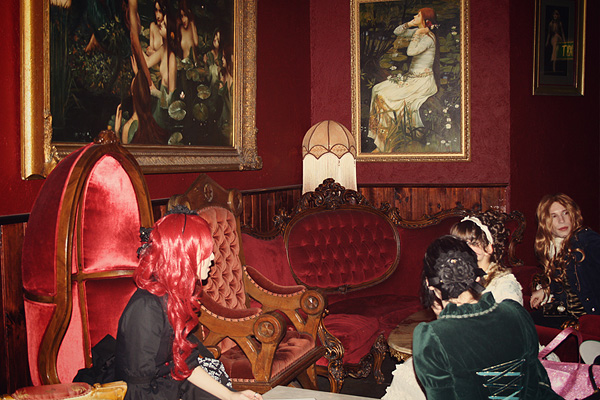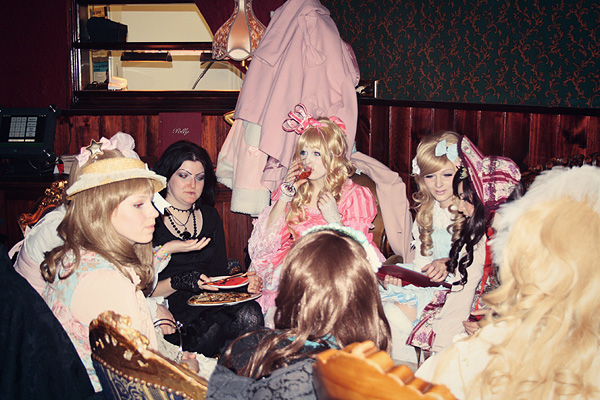 The following photos are from Sam's post, and Mark's post.
Teagan in a delightful Queen's Coach ensemble, and Kavya in the pink Antoinette with her decadent Triple Fortune bonnet.
Liza brings a very pretty country feel to the mint Antoinette, and Magdalen with a beautiful braid in a one-off  bustle skirt by DixMacabre  – smutty Victorian schoolteacher jokes ensued… or was that just me?
Kim in Akane & Alois, and the dashing Jorge – these two are perfection.
Julianne in a striking and elegant gothic coordinate, and Ashleigh in Surface Spell.
Jess in Innocent World, and Marzy in Pretty Pony by Beserk, with a matching crown she made herself.
 Nitty puts a hime gyaru touch on Angelic Pretty, and Adam  in auburn and velvet.
Kimmy adds class to a Bodyline dress with teal, and Charleen in the beautiful minty Madeleine Chiffon dress by Mary Magdalene.
My good friend Alice's first meet in full lolita – I dressed her in my clothing (R-series Rococo dress) and she looked beautiful.
Clara's outfit was rather edible looking, with lots of personal touches.
And some general pictures: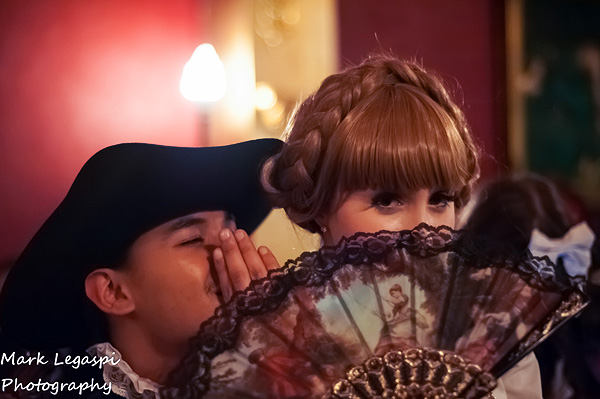 "Men are more easily governed through their vices than through their virtues." 
We had a rather smashing time and I can't wait to do something similar once more! If that isn't enough pictures, Kavya also posted about the meet here! 😀