Our visit to Alowyn Gardens at the end of April was a lovely one. The gardens consist of six different areas, with the centrepiece being a 100-metre long wisteria and rose covered arbor (which forms a sort of tunnel). There are lots of little alcoves and areas designed to give gardeners inspiration.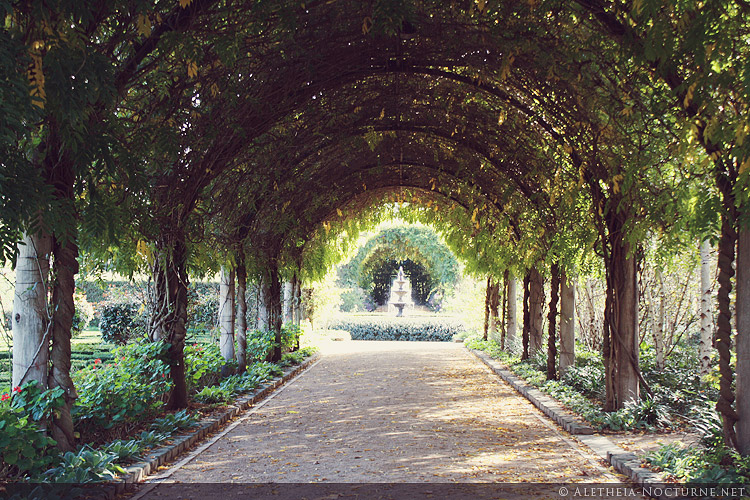 Unfortunately the leaves hadn't all yellowed yet, and because the place is now closed for the winter we missed the anticipated carpet of yellow this year. Wisteria is absolutely delightful when in flower though, so we'll be back here in the spring!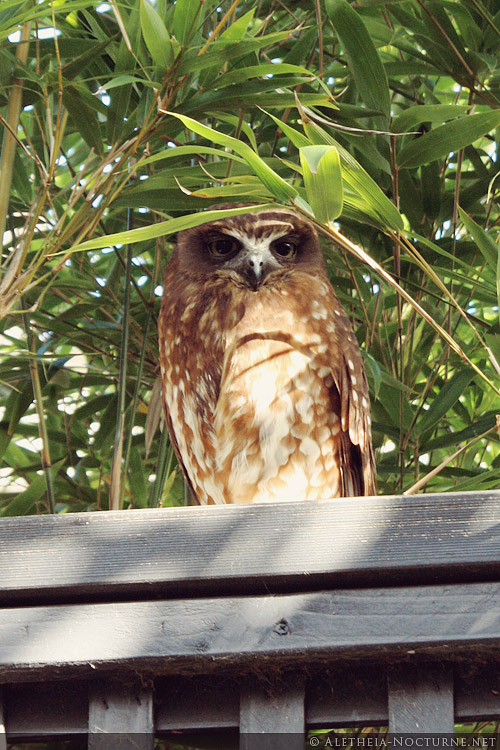 A courteous native boobook owl had been sitting here all day, quite happy to be photographed. Owls around here seem to tolerate being admired in the day when they're less active. A few tawny frogmouths had been roosting around my house too, they're gorgeous!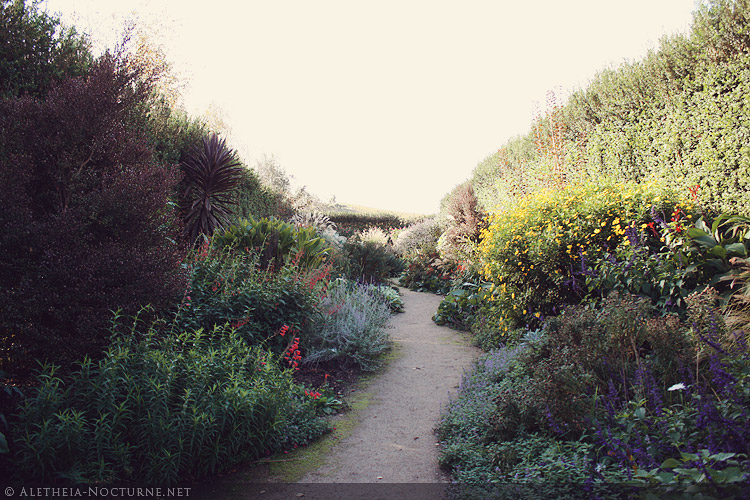 The perennial border – these plants exist with hardly any watering and are vibrant all year round.
A little forest of silver birch, conjuring up a European feel.
I guess there is a slight mori girl feel to my outfit that day. I haven't been entirely happy with this dress but am determined to find a flattering way to wear it – perhaps by adding belt loops for a brown ribbon to bring the waist in more, since there are no waist ties and I don't think lolita garments should be laced too tightly at the back (because they are not usually structured to cope with the strain in a flattering way).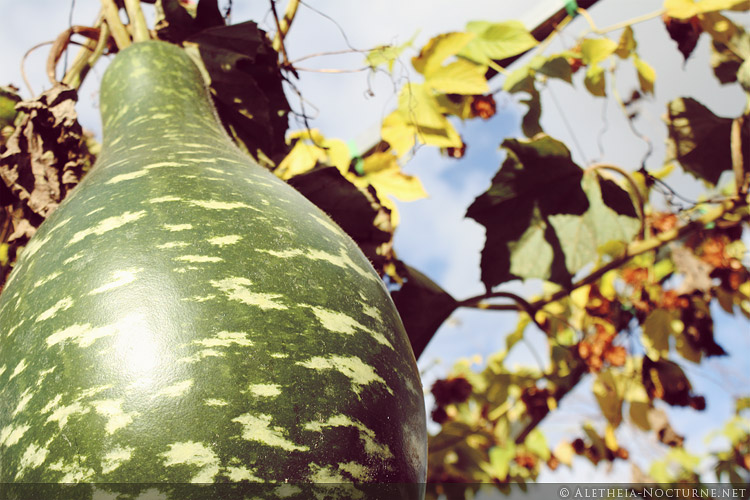 A maze-like section of ornamental gourds (plant species or holy relic?)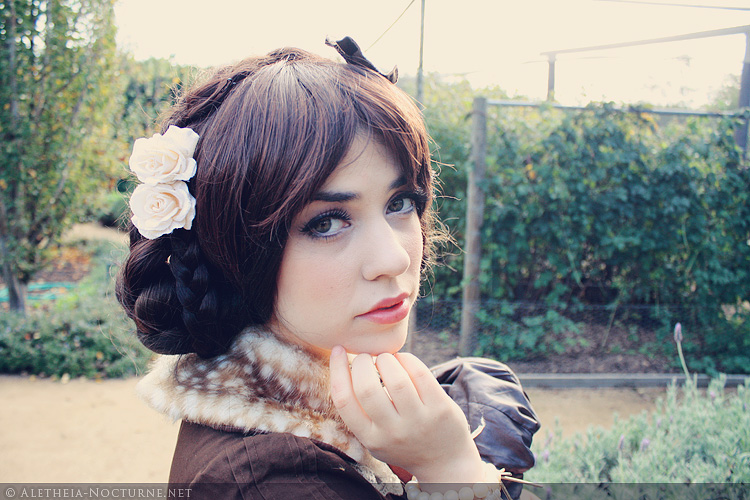 Behind me the edible section – vegetable gardens, fruit trees, berries, herbs and so on.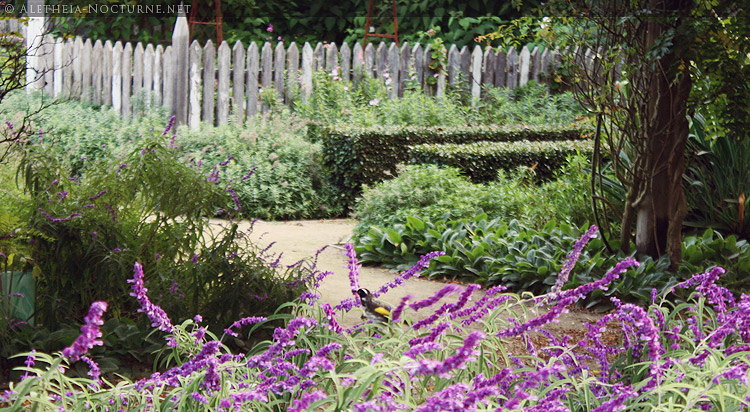 This section reminded me of an English cottage garden, with what looks like a honeyeater perched amongst the salvia.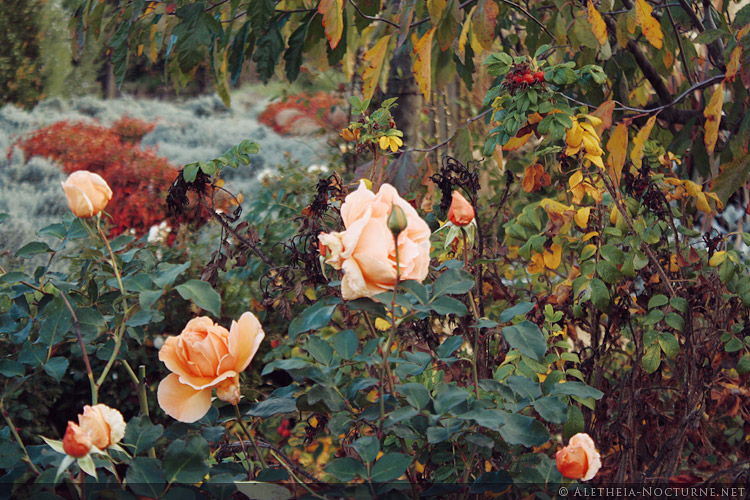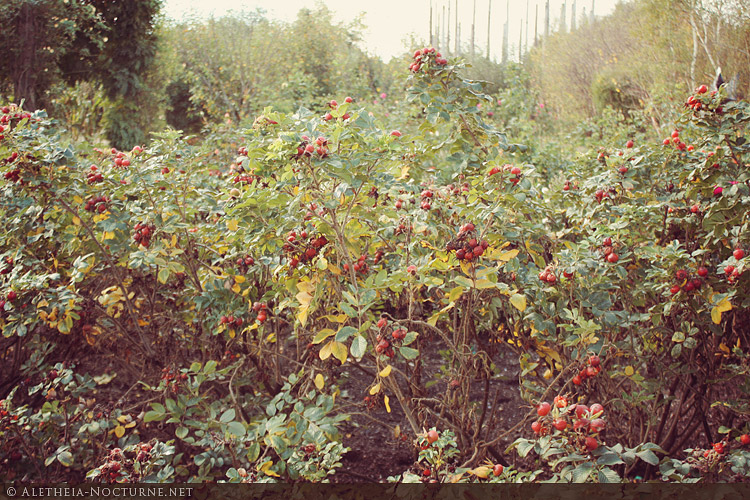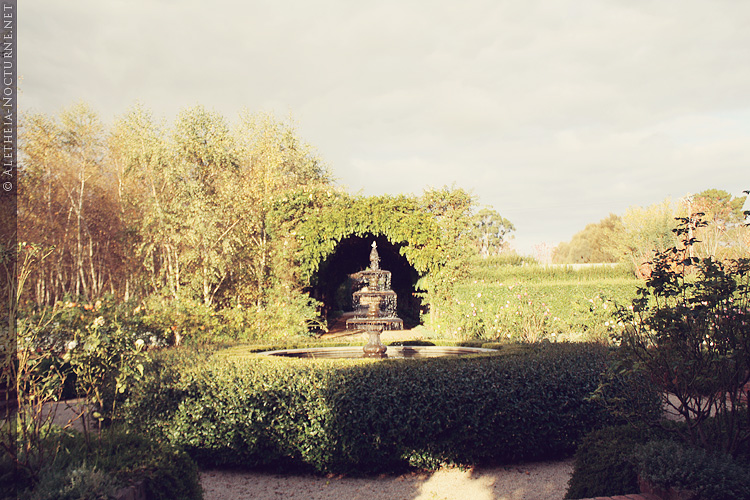 My fair boy 🙂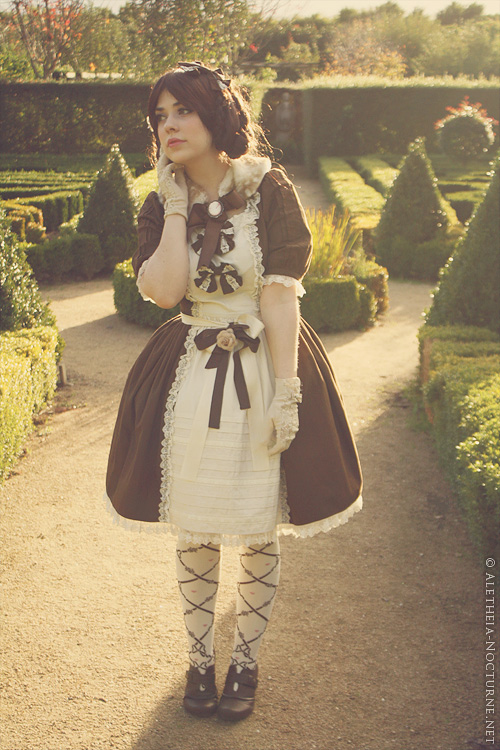 We saved the parterre until last! There were simple geometric patterns as well as "Alowyn" spelt out in hedging.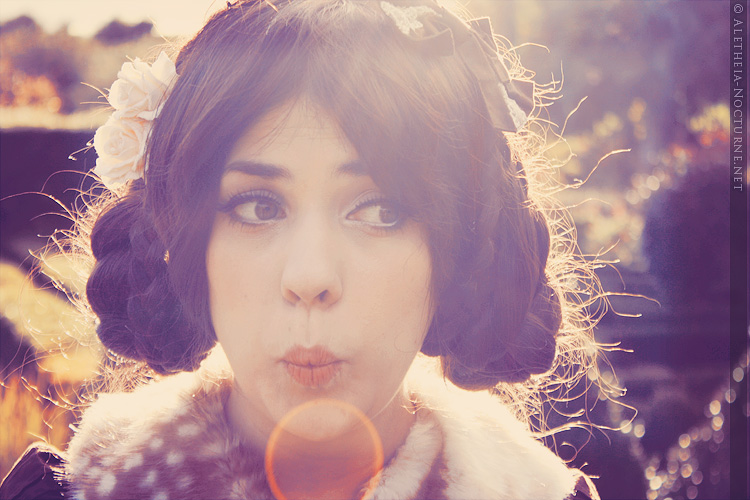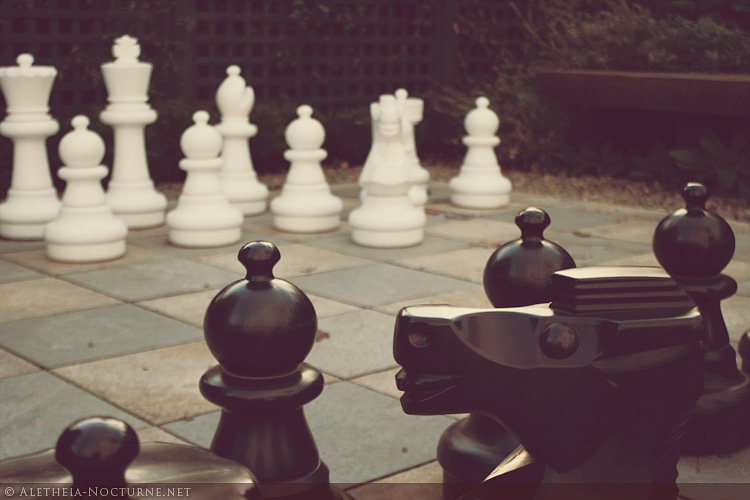 A giant chess set in the courtyard.  I would love to have a lolita picnic meet here! Edit: I finally got to have that picnic 🙂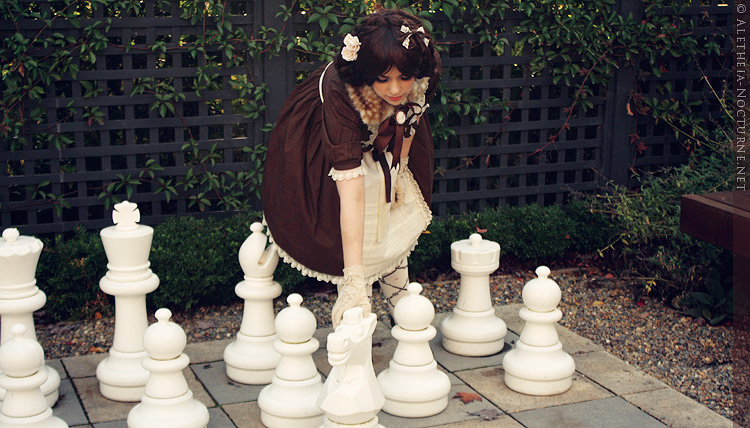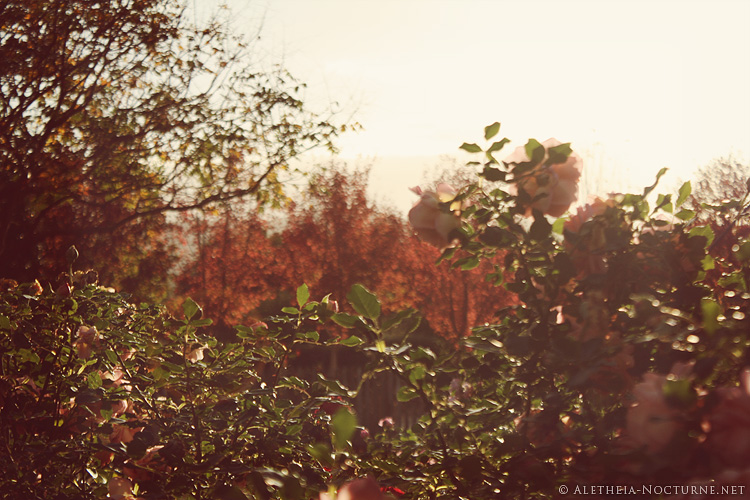 The entrance (in this case our exit) is lined with roses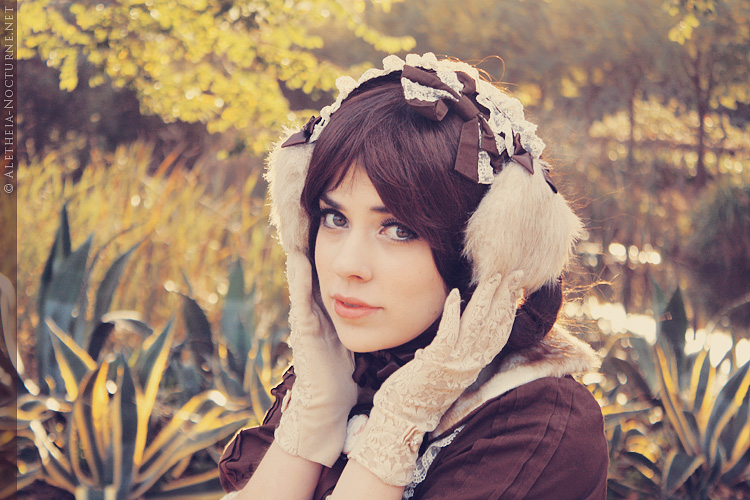 And this is just by the car park!
What do you guys think of this set? We had a lot of camera troubles that day and the sun was constantly going in and out, but it was so worth the visit.